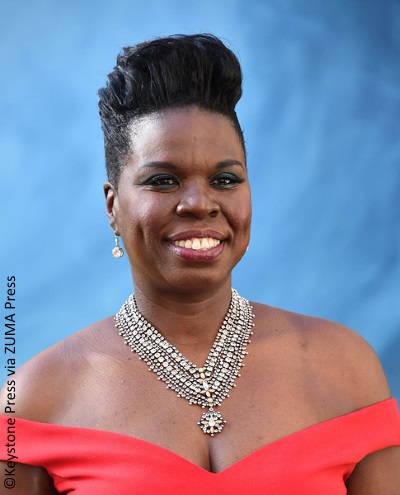 Leslie Jones is the latest victim of a vicious online hack.
The website of the Ghostbusters comedian was hacked earlier today (August 24). Nude photos and personal information, including her driver's license and passport, were released.
Additionally, the hacker(s) also posted a video of Harambe, a gorilla that was killed earlier this year in an Ohio zoo. Leading up to the release of Ghostbusters, some Twitter users compared Leslie to Harambe.
Leslie's website — JustLeslie.com — went offline in the wake of the hack.
The 48-year-old SNL star has been the target of online bullies who have lashed out with vile, racist remarks and images since July. The onslaught of abuse was so unrelenting that Leslie was prompted to temporarily remove herself from social media.
She even contacted Jack Dorsey, one of the founders of Twitter, and asked that he address Milo Yiannopoulos, who had incited his followers to send hateful messages to her.
In response, Milo's account was permanently suspended.
There is speculation now that the hack was performed by Milo's followers and is a form of retaliation.
The Hollywood Reporter has reached out to Milo since the incident, and he replied with the following statement: "I'm distressed to hear that Leslie Jones has been hacked and naked pictures of her have been posted online. I know we had our differences after my review of Ghostbusters but I wish her all the best at what must be a deeply upsetting time."
What do you think of the potential link between the hack and Milo's angered followers? Share your thoughts with us.