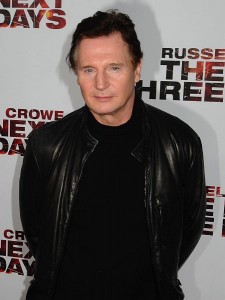 In what may be the strangest cameo announcement this year, People.com said Liam Neeson is set to appear in the Hangover 2 in place of Mel Gibson, who bowed out of the role earlier this year.
Oscar-nominee Neeson (perhaps best known for playing Oskar Schindler in Schindler's List), told People there wasn't any animosity between him and Gibson. "Mel's cool about it," he said. "We're all cool."
Although it remains unclear exactly what role Neeson will play, one thing remains certain, the 58-year-old actor is definitely an unlikely candidate for the raunchy comedy sequel. Rumoured to be set in Bangkok, The Hangover 2 will be reuniting stars Bradley Cooper, Zach Galifianakis and Ed Helms, and is set for a tentative 2011 release date.
Dan Blackwell