Maleficent designer Justin Smith discusses working with Angelina Jolie
By Marriska Fernandes on November 4, 2014 | 2 Comments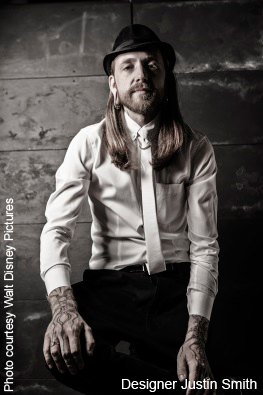 One of Maleficent's spectacular features were the deadly horns that captivated audiences young and old alike. Justin Smith was one of the creative minds behind the headgear adopted throughout the film. We chatted with the milliner about his creative vision and what it was like working with Hollywood A-list actress Angelina Jolie.

How did you get involved with the film?
Angelina found my website, was introduced to it from people that work on the movie through the costume designer and I came on board quite late. They had a few different people working on the design to start with, it wasn't quite connecting properly so I came on very late on the movie, four days before they started filming. I met Angelina, she saw my website, she saw the quality of my work and the kind of thing that I did so I went in for an interview and I literally started immediately. As soon as I met Angelina she was really inspired by my work and I got on with her really well and we just rolled from there, really. They introduced me to the costumes that were already in place and I started to work with Anna Sheppard, the costume designer, the jewelry designers and the whole team and it just ran from there, about 13 weeks total.
What was it like working with Angelina Jolie?
It was a dream, actually. She's been one of the best people that I've worked with. She really is just a wonderful lady, really nurturing, really caring, she really embraced my creativity, she loved everything that I was offering and she also challenged me, in a way. You know, being a creative person, it's really nice for people to actually ask you to do more than you think you're capable of and I think that she managed to get that out of me with Maleficent as a character and we came up with something far beyond my expectation of what I would have imagined we could have done in the beginning, really, so I couldn't ask for a better muse.
What was your approach when designing the headgear?
Well, I had to look at the costume that was already in play, the style that they were going with, and the slightly medieval feeling to it. It was very important to find out exactly how Angelina was moving, whether she was flying through the air or whether she was very poised. And then that was really a starting point, trying to bring all of that together and actually harmonize that to actually give Angelina, the character, [something] that didn't really feel like a hat. We didn't want to create something that was popped on top of her head, it was more a case of creating something, a character that she was part of, that embodied her. So, bringing all that together, I was coming up with various different designs and Angelina would try on several different things and that would lead on to various other different things. It was a lot of sampling involved and a lot of different options in the beginning. And that led to the seven different things in the end. Angelina was very pivotal in the process, it was very important for Angelina to be part of the design process, it was really driven mostly by her.
How did you blend your techniques and skills to the designs?
Part of my brand and part of my identity, I suppose, is bringing couture fashion, but also kind of push the limits of headwear, because a hat can be so many various different things, so I guess that what I tried to do in the movie was actually bring those techniques and develop them further to actually wrap the head in various different cloths and fabrics, and different leathers. Like I said, it wasn't a hat as such, it was more that she had wrapped skins around her head that she had found in a forest or it's kind of grown from her, in a way. So I think that's what I brought to the movie, to try to bring those skills of how I build and construct things and working with the identity of the original 1950s Maleficent character, then actually portray that in a modern way.
What reference points did you use?
They were definitely referencing the original 1950s animation, so that was part of the silhouette and part of the look that we were trying to go for, especially in the coronation scene, we wanted it to look like a development, like a couture version of that character from the '50s.
And the resources that you had on hand?
The theme around them was fantastic, they already had a lot of costumes that they were already working on so they already had a lot of leathers and skins that they wanted to use with the Maleficent character, and especially on the costumes and on the body itself. There were those things, and then I tried to introduce quite a lot of the materials that I love working with like stingray skin and very fine leather, very fine goat nappa leather, which is very stretchy which gave us that very, super tight, super fine line silhouette, so luckily it's amazing to work on a movie because there's always a lot of resources around them. A lot of people running around getting things for you, so there was quite a few people out shopping every day for various different things that we would need, from different beads to different skin, so we were very fortunate to have anything at hand to actually realize the character.
Can you describe the different headpieces used in the film?
There was a spring look, a summer look, a winter look, there was a coronation headdress, a battle headdress. The battle headdress was all made of leather and very fine strips of goat nappa leather all layered back to back to create a crisscross effect and that wrapped right way up over the horns as well so that gave her an almost exoskeleton feeling. And then the winter look was python skin that was kind of brown on one side and cream on the other side, and it looked like she had wrapped it around her head. The coronation headdress had stingray skin on the front of it, so it had a very shiny, really beautiful piece of skin right at the very front and the rest was leather. We were always going for a feeling of a head wrap or a turban so all these materials almost spoke to me in the way that they wanted to work around the head, so it wasn't about trying to force the Python skin, for instance, in a different way. It was about trying to work with the skin and let it speak for itself. There was some more stingray skin and some more leather on one of the other looks, which I can't remember which scene that was for now. So they were mostly based around leathers and natural materials that she was using to make herself look beautiful that were things we imagined were found in the forest.
Maleficent releases on Blu-ray/DVD today. Other new titles releasing today: Hercules, Planes: Fire & Rescue, Step Up All In, A Most Wanted Man and White Collar: The Complete Fifth Season. For a full list of DVDs, click here. ~Marriska Fernandes
---
---
---
---
Similar Articles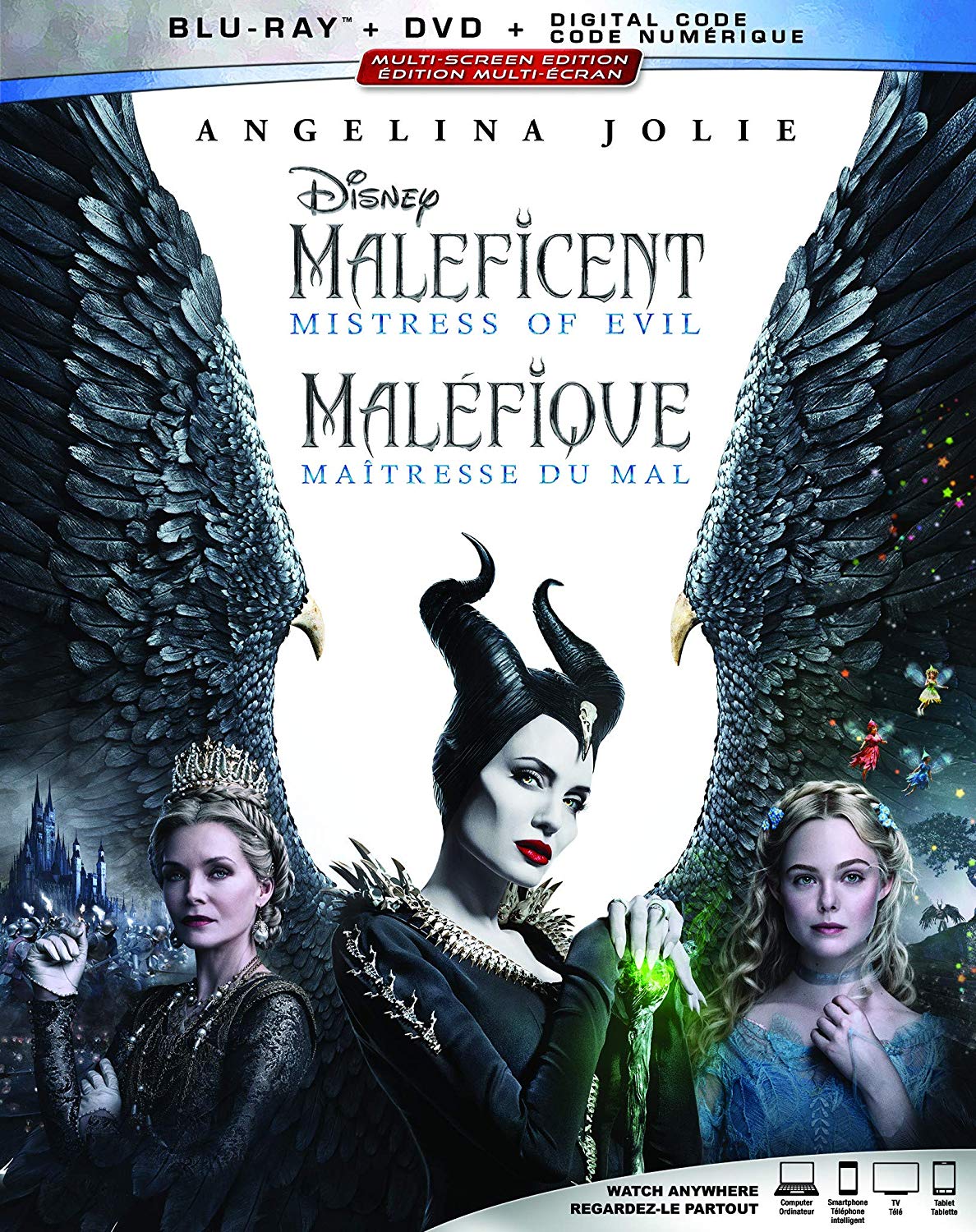 January 16, 2020 | Leave a Comment
Angelina Jolie livens up the film and brings warmth to her character in Disney's Maleficent: Mistress of Evil. Click here to read our spoiler-free review.
---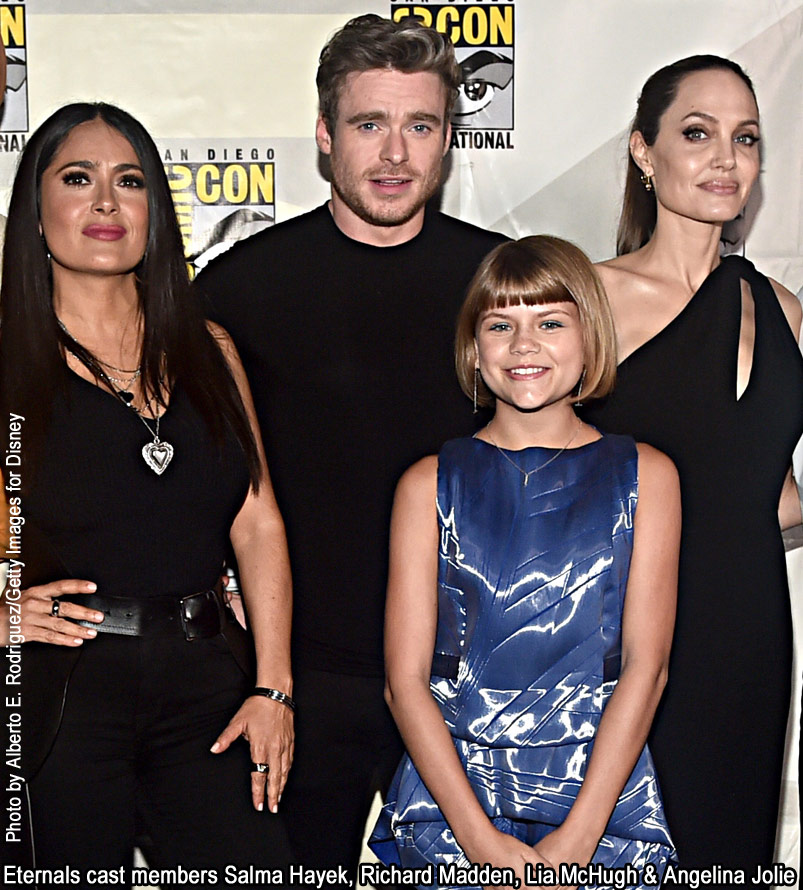 November 6, 2019 | 1 Comment
While filming the movie Eternals in the Canary Islands, stars Angelina Jolie and Richard Madden had to be evacuated from the set when a bomb was discovered.
---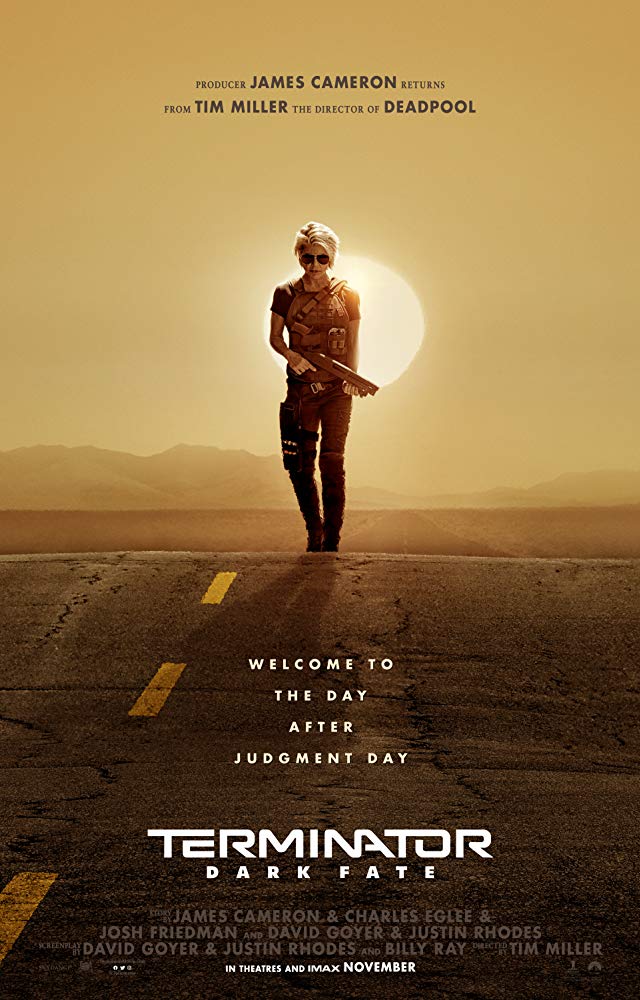 November 3, 2019 | Leave a Comment
The long-awaited Terminator: Dark Fate, which brings Linda Hamilton back alongside Arnold Schwarzenegger, debuted at the top of the weekend box office.
---