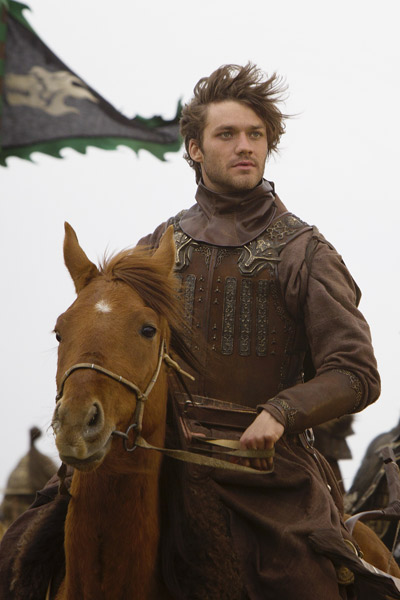 Netflix is continuing its string of solid, original series with the period drama Marco Polo. The series tells the story of famous historical figure Marco Polo, portrayed by newcomer Lorenzo Richelmy, during his time living at Mongolian Emperor Kublai Khan's court at the beginning of the Yuan dynasty. Based on the trailer it's clear that the show takes some liberties with Marco Polo's famous historical tale, The Travels of Marco Polo.
The diverse cast includes Cloud Atlas's Zhu-Zhu, Joan Chen, Canada's Olivia Cheng and Benedict Wong as Kublai Khan. The show is produced by Harvey Weinstein and its first season reportedly cost $90 million. Netflix chief content officer Ted Sarandos told The New York Times Netflix aims to become "a global product" and Marco Polo may be a strong first step in that. Many have pointed out its similarities to Game of Thrones.
We sat down with actress Olivia Cheng, who stars as Mei Lin, and co-executive producer/writer Patrick Macmanus, to discuss the key elements in bring the 13th century to life and the intense fitness regime the cast underwent. Check out the interview below.
Marco Polo will be released at 12:01 a.m. PT on Friday, December 12.