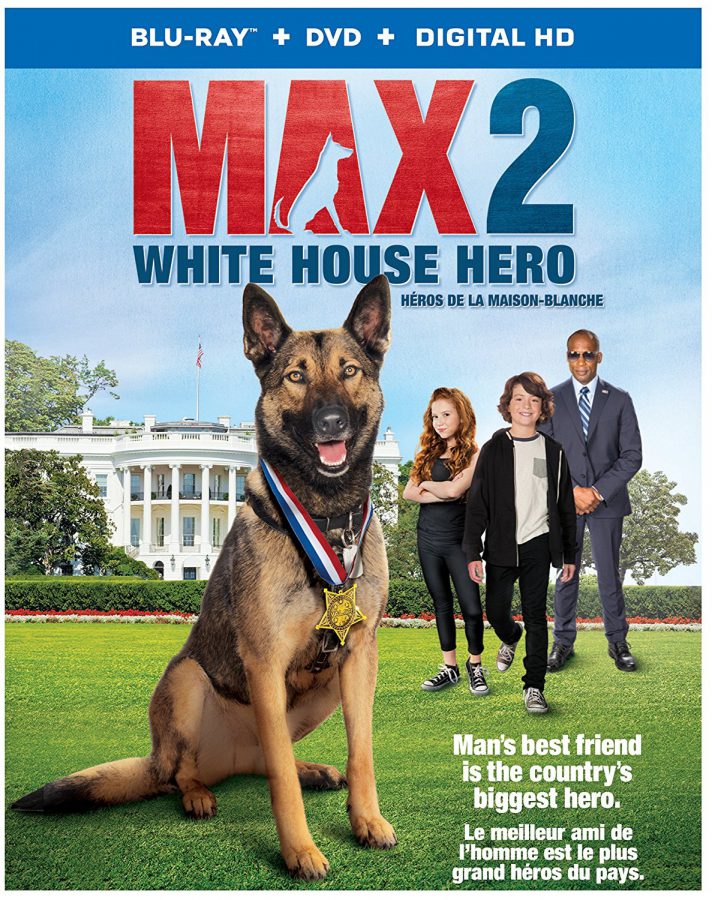 They say a dog is a man's best friend, but can you imagine what it's like to own a dog that is a superhero and works with the President of the United States? Well, that's the case for everyone's favorite canine hero named Max in Max 2: White House Hero. The first sequel of the franchise, this adventure is perfect for dog lovers from all walks of life.
The President's son, TJ Bennett (Zane Austin), is lonely, and wants some new friends to hang out with. There's only one problem — he doesn't have any. It's not exactly easy growing up when you live inside the White House. When Secret Service dog Butch goes on maternity leave, TJ quickly becomes friends with his replacement, Max. The two form a special bond, and it helps ease some of the discomfort the boy is feeling from constantly being in the public eye.
When Russian President Bragov comes into town for business, he also brings along his daughter Alex (Francesca Capaldi). The two kids quickly hit it off and become friends. When TJ is nearly kidnapped, they realize someone is trying to sabotage the negotiations between his dad and the Russian president. Not to fear though, because Max comes to the rescue. TJ, Alex and Max begin to investigate everyone at the White House, and the group experiences plenty of adventures of their own.
This isn't your typical dog movie, it's actually delightful and I can say I was genuinely surprised by how much I enjoyed it. Most of the time, films like these that revolve around a dog usually are quite sad and depressing.
It's not every day that we get treated to a movie where the dog is the superhero, and it may sound silly at first, but let's be real: we all want a Max at home. If you're wondering if I would recommend this film, I would have to say yes. This movie has plenty of adventure that your whole family can enjoy, including the kids. If you love dogs, I guarantee this movie won't be a disappointment. ~Brenden Zerihun
Bonus features on Blu-ray:
Kids on the Case: Making of Max 2
A behind-the-scenes look at how the movie was put together. We get to learn more about Max and how he was prepared to appear in the movie.
Max 2: A Ruff Life
This feature gives a closer look at everyone's favorite canine, Max. Plenty of bloopers in this outtake highlight reel.
If you would like to win a copy of Max 2: White House Hero, simply leave a comment below telling us why you'd like to win.