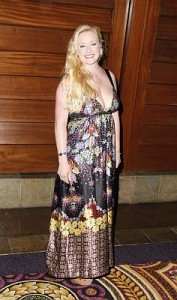 Despite a judge's order to return her five-year-old son to the care of his grandmother and father, country star Mindy McCready says she has no intention of doing so. McCready and her son Zander were first reported missing earlier this week and it was later learned that the singer took the boy from his father's Florida home to Tennessee. She now says she can't travel back to Florida because she's five months pregnant with twins.
"I'm doing all this to protect Zander, not stay out of trouble," McCready told The Associated Press on Thursday. "I don't think I should be in trouble for protecting my son in the first place." The boy's father, Billy McKnight, doesn't quite agree. "I think she believes she has a case and doesn't realize she's pushing her luck on this one," he said in an interview with NBC's Today show after the judge's deadline on McCready passed.
McKnight and McCready's mother have legal custody of Zander and the Florida Department of Children and Families is planning to pick up and return the boy once he's located. There is no word yet on whether McCready will face criminal charges.