Netflix reveals TV content opens dialogue between parents and teens
By Marriska Fernandes on April 25, 2017 | Leave a Comment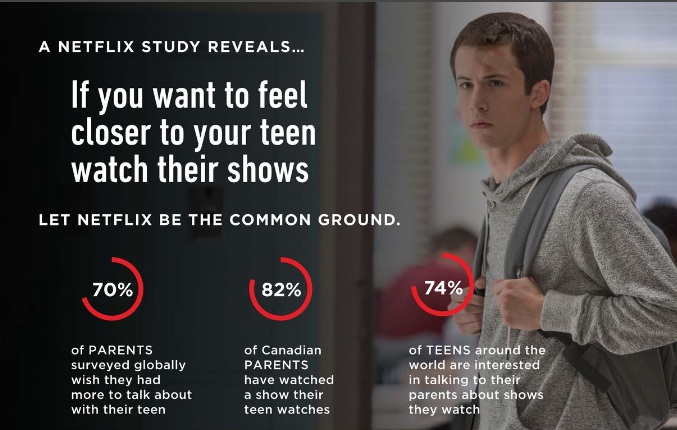 Netflix's latest original show 13 Reasons Why opened up an important discussion about mental health and suicide (read our review here).
The series tackles serious topics such as bullying, depression, sexual assault and abuse.
In light of these matters, Netflix did a survey to ask the question: Does watching shows that your kids watch open up the lines of communication with them?
According to the survey, 85 percent of Canadian parents feel that watching the same TV content as their kids helps create a shared connection. Whether they watch together or separately, parents find a way to connect with what their kids are feeling and bridge the communication gap.
Are parents seriously watching their teens' favorite shows? Really?
Yes, they are. About 82 percent of Canadian parents admitted they are already watching shows like Supernatural and Stranger Things, which makes them feel closer to their teens. When teens around the world were asked if they were interested in discussing these shows with their parents, a surprising 74 percent said yes. In fact, both found watching entertainment content together is a strong way to bond.
How does this bridge the conversation gap?
Over 93 percent of parents worldwide feel that watching the same shows that their kids watch gives them more to talk about and 78 percent of kids stand by this. And no, it's not just small talk.
How does it help to discuss serious issues?
Speaking to teens is a tough task and just watching the shows they watch is not going to resolve problems, but it's a start. Watching the same shows gives parents and kids the chance to delve into topics such as sex, bullying and stress. In fact, 71 percent of teens admit that by having their parents watch their favorite shows, parents are better able to understand what's going on in their lives.
So what should parents be watching?
According to teens, content found in shows like Supernatural, Breaking Bad, Daredevil, Grey's Anatomy and Orange is the New Black helps parents relate to them. Check out the infographic below.
Also, if you have a few minutes, watch Netflix's social experiment video below. ~Marriska Fernandes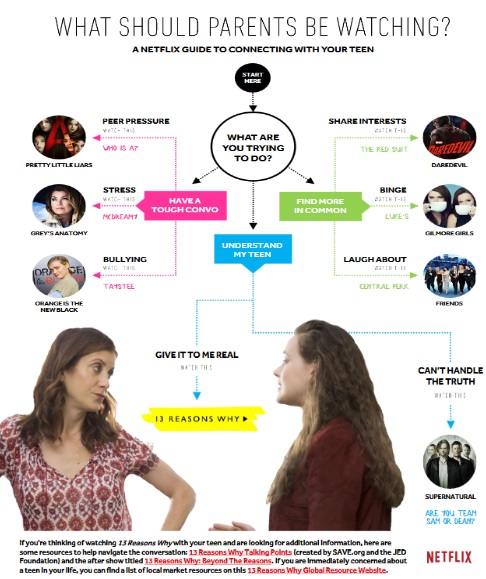 ---
---
---
Similar Articles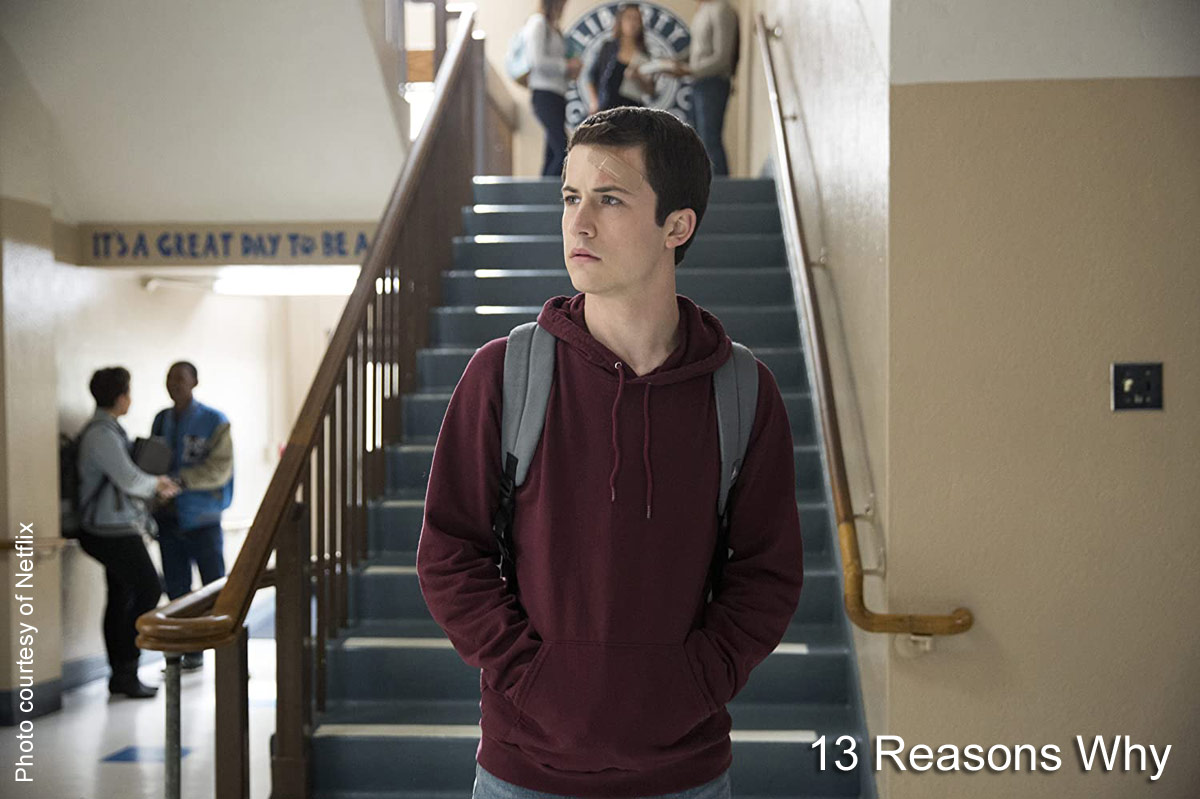 June 4, 2020 | 1 Comment
This week marks the arrival of several new releases on streaming platforms, along with some digital and VOD films. Check out what's available to watch!
---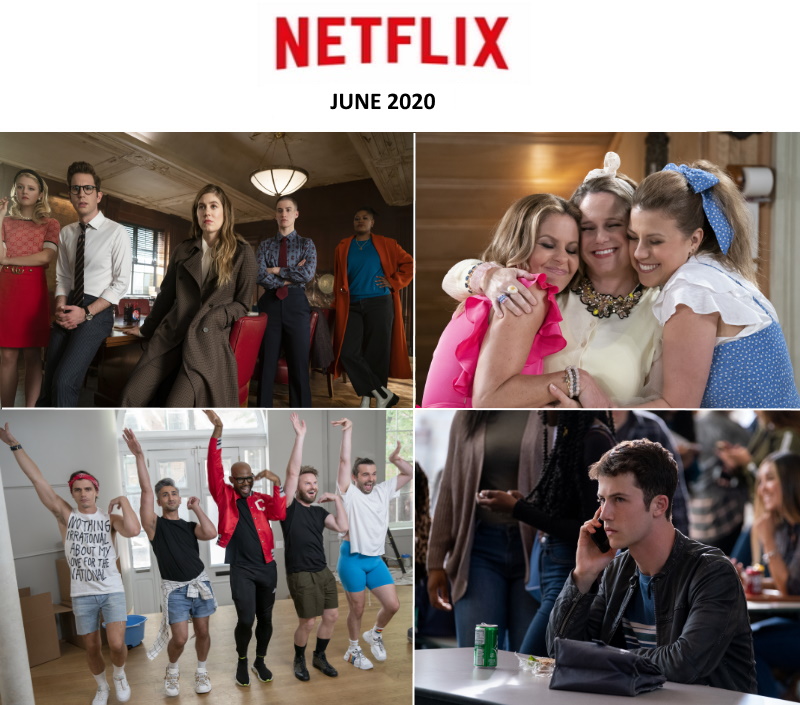 May 29, 2020 | 2 Comments
Not only is Netflix's June slate of original movies & TV promising, but they are bringing over classic fan favorites like the entire Fast and Furious franchise.
---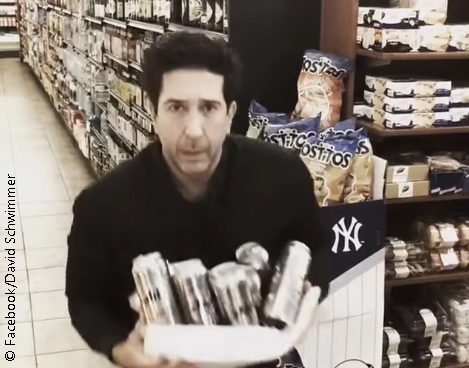 October 25, 2018 | 10 Comments
An image has gone viral of a thief in England bearing a striking resemblance to David Schwimmer stealing a case of beer from a local restaurant.
---