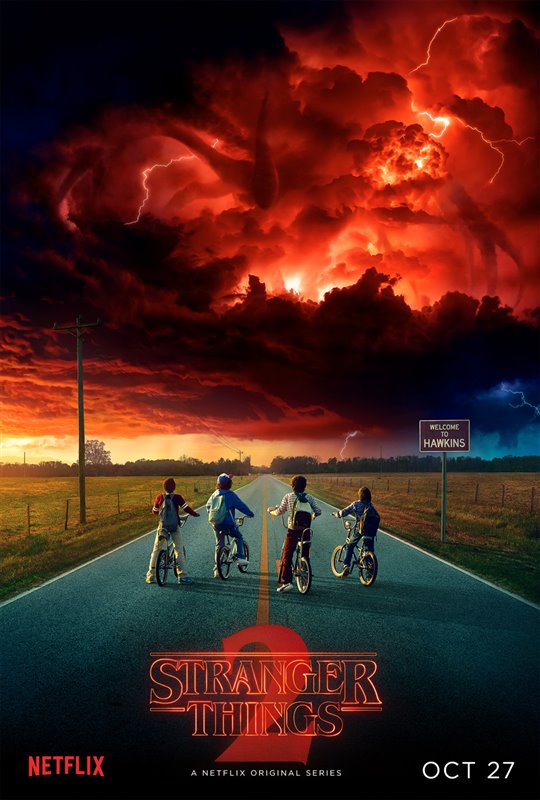 Unless you've been living in the upside down, it comes as no surprise that Netflix's hit series Stranger Things has been renewed for a third season.
In a series of tweets, Netflix announced the news earlier today.
Not much is known about Stranger Things 3 other than that the Duffer Brothers started working on it in October. While we don't have a release date as yet, the brothers have already said a little bit of what's to come. In an interview with IndieWire, Matt and Ross revealed that their "bigger, darker" approach to season 2 won't be the path they take for season 3.
"It's not necessarily going to be bigger in scale," said Matt Duffer. "What I am really excited about is giving these characters an interesting journey to go on."
Given that season 3 is still in the early stages, their main cast will have aged significantly by the time things start filming. Currently the kids are all between 13 and 16 which means lots of changes will be coming, and it's a challenge they say they're excited to work with.
"We are leaning into it," Matt Duffer said. "I love the fact that they're going through adolescence." Matt added that adolescence, "is a very dramatic part of your life, and drama is good! So I think it's good it forces the show to evolve."
Let us know what's your favorite Stranger Things 2 moment in the comments below! ~ Hayley Michaud
FOR THE LOVE OF STEVE, DUH! So hold tight baby darts — season 3 is officially happening.

— Netflix US (@netflix) December 1, 2017