New on DVD: Chappie, Unfinished Business and more
By Tribute on June 16, 2015 | Leave a Comment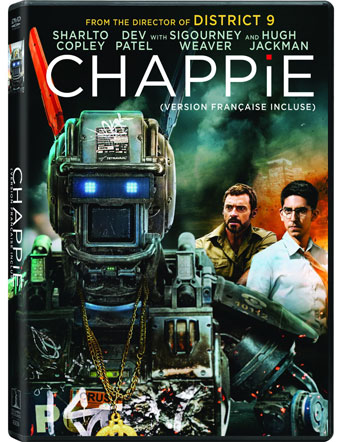 This week coming to Blu-ray and DVD are some great Friday night popcorn flicks, including Chappie, Unfinished Business and Run All Night.
In the not-too-distant future, the streets are patrolled by police robots in Chappie. When a robot is captured and reprogrammed with artificial intelligence by Deon Wilson (Dev Patel), Chappie (Sharlto Copley) begins to learn to think and feel. When news of Chappie is discovered by engineer Vincent Moore (Hugh Jackman), he is determined to destroy him, as creating real artificial intelligence is more dangerous than people realize.
Trailer: Chappie 
When struggling small business owner Dan Trunkman (Vince Vaughn) has to close a company-saving business deal in Unfinished Business, he must head to Germany with his two employees, Mike Pancake (Dave Franco) and Timothy McWinters (Tom Wilkinson). When they arrive, they quickly realize they are not the only company trying to close this deal and they have to show the client an amazing time in order to get the deal and save their company from bankruptcy.
Trailer: Unfinished Business
When Mike (Joel Kinnaman) witnesses a murder committed by a childhood friend in Run All Night, he has to hide. When the murderer, Danny, finds Mike and is about to kill him too, Mike's father, Jimmy (Liam Neeson), shoots him first. Danny's mob boss father (Ed Harris) puts a hit out on Jimmy and Mike. The two must fight to stay alive and clear their names.
Trailer: Run All Night 
While conducting an experimental brain procedure in The Lazarus Effect, a team of medical researchers accidentally kill one of their colleagues. The discover a way to bring back their departed friend. Once they do, they unlock an evil that may just be too strong to stop. The group must work to keep the now risen in the lab so she can't get out and threaten the world.
Trailer: The Lazarus Effect
When high rolling corporate shark Madec (Michael Douglas) hires tracker Ben (Jeremy Irvine) to take him hunting in the desert, things go horribly wrong when Madec accidentally shoots a man in Beyond the Reach. With Ben as the only witness to his crime, Madec forces him to strip and wander the desert, where he will eventually die of thirst and heatstroke. However, Ben is very familiar with the land and has a few tricks up his sleeve.
Trailer: Beyond the Reach
In Bravetown, after getting into legal trouble, Josh (Lucas Till) is sent to live with his father, Alex (Josh Duhamel). While there he must confront his personal demons and grow out of his rebellious ways. Alex makes friends and winds up becoming the DJ for the school dance team. Through dance and music he begins to realize that there is hope for his life and ends up inspiring an entire town.
Trailer: Bravetown
~Greg Chisholm
---
---
---
Similar Articles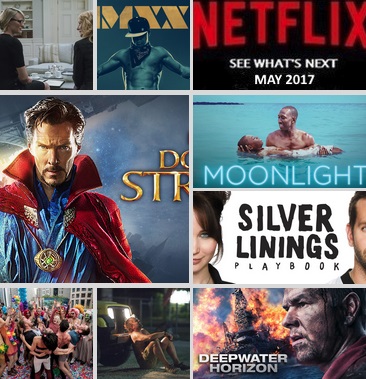 April 28, 2017 | 3 Comments
This May, Netflix has a slew of new originals and classic films. From new seasons of Sense8 and Bloodline to award-winning Moonlight, here's what to watch.
---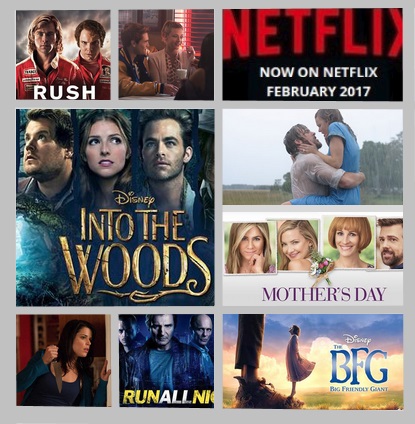 February 1, 2017 | 2 Comments
A new month and a juicy slew of Netflix originals and critically acclaimed movies and series to keep you company as you binge your heart out. Check out our picks.
---
---