New on DVD – Kung Fu Panda 3 and more
By Tribute on June 28, 2016 | 1 Comment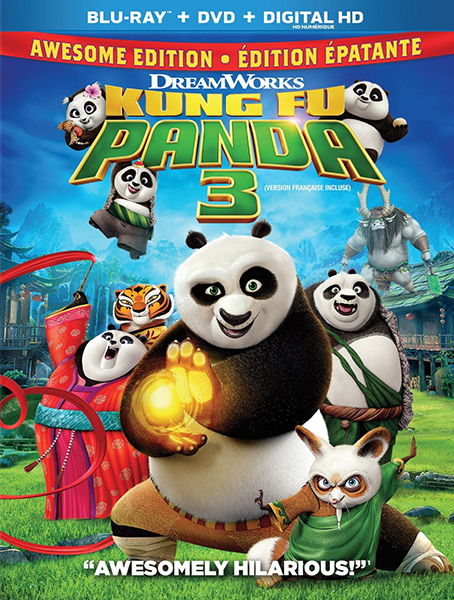 Canadians will celebrate Canada Day on Friday, which means three-day weekend! Why not treat yourself to a movie? Microwave some popcorn, pull some soda out of the fridge and enjoy your much-needed time off.
If you're looking for family fun, Kung Fu Panda 3 will keep the mood fun and light. Whiskey Tango Foxtrot has Tina Fey as you've never seen her before, playing a wartime journalist. Eye in the Sky takes you into the world of politicians and terrorists, while Precious Cargo explores the seedy world of organized crime. Fastball is perfect for baseball fans and The Girl in the Photographs will have horror movie fans on the edge of their seats.
Keep reading to find out more about this week's home releases. ~Yanis Khamsi
When Po's (Jack Black) long-lost panda father suddenly reappears, the duo travel to a secret panda paradise to meet scores of hilarious new panda characters. Po runs into two hugely epic, but different threats: one supernatural and the other a little closer to his home when the supernatural villain Kai begins to sweep across China, defeating all the Kung Fu masters. Po must do the impossible—learn to train a village full of his fun-loving, clumsy brethren to become the ultimate band of Kung Fu Pandas!
Trailer: Kung Fu Panda 3
To get away from her job and her depressive boyfriend, Kim Barker (Tina Fey), an American journalist, volunteers to travel to Afghanistan and the Middle East to cover the wartime conflict during "Operation Enduring Freedom." She immediately encounters discrimination against Americans, a bevy of other crazy foreign journalists, and finds herself in the middle of explosive situations.
Trailer: Whiskey Tango Foxtrot
London-based military intelligence officer Colonel Katherine Powell (Helen Mirren) is remotely commanding a top secret drone operation to capture a group of dangerous terrorists when they arrive at a safe house in Nairobi, Kenya. The mission suddenly escalates from a capture to a kill operation, when the cameras spot explosive suicide vests that are being placed on two new recruits – one from the States and the other from Britain. Knowing that many will be killed if the men are allowed to leave wearing the suicide vests, American drone pilot Steve Watts (Aaron Paul) gets the go-ahead to destroy the safe house, when a small girl enters the kill zone just outside the walls of the house on her daily routine of setting up a stall to sell bread. The debate goes back and forth a chain of politicians and lawyers on whether to hit the safe house or not, as the seconds count down.
Trailer: Eye in the Sky
After a botched heist, Eddie (Bruce Willis), a murderous crime boss, hunts down the seductive thief Karen (Claire Forlani) who failed him. In order to win back Eddie's trust, Karen recruits her ex-lover and premier thief Jack (Mark-Paul Gosselaar) to steal a cargo of rare precious gems. But when the job goes down, allegiances are betrayed and lines are crossed as Jack, Karen, and Eddie face off in a fateful showdown.
Trailer: Precious Cargo
Narrated by Kevin Costner, Fastball explores the age-old showdown between pitcher and batter. Former and current players, along with scientists and others, discuss how the magic of baseball boils down to the 396 milliseconds it takes a 100 mph fastball to reach home plate.
Trailer: Fastball
In the sleepy community of Spearfish, a teenager named Colleen (Claudia Lee) starts receiving photographs of brutally murdered young women, but she has no idea whether they're actual photographs sent to her by a serial killer or staged photographs from someone with a twisted sense of humor. The fine police officers of Spearfish don't seem interested in investigating, but when news of what's happening hits social media, a famous Los Angeles-based celebrity photographer named Peter Hemmings (Kal Penn), who's originally from Spearfish, decides to head home to investigate. Hemmings and his entourage immediately create a stir in the quiet little town. Soon it becomes clear that not only is the killer targeting Colleen's friends, but Colleen herself.
Trailer: The Girl in the Photographs
---
---
---
---
Similar Articles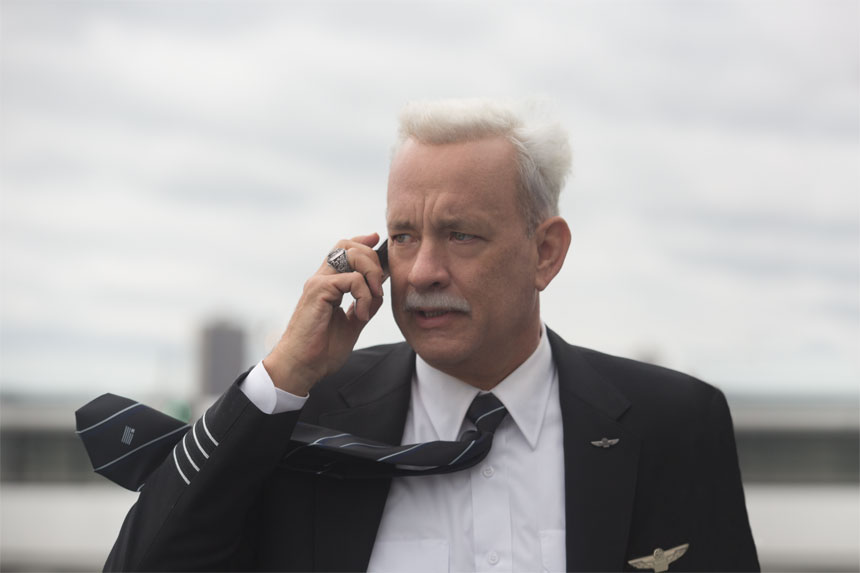 December 25, 2016 | Leave a Comment
Check out our count down of the Tribute.ca's most-viewed movie pages of 2016, which includes some of the year's most popular films (Hint: Leo and a bear).
---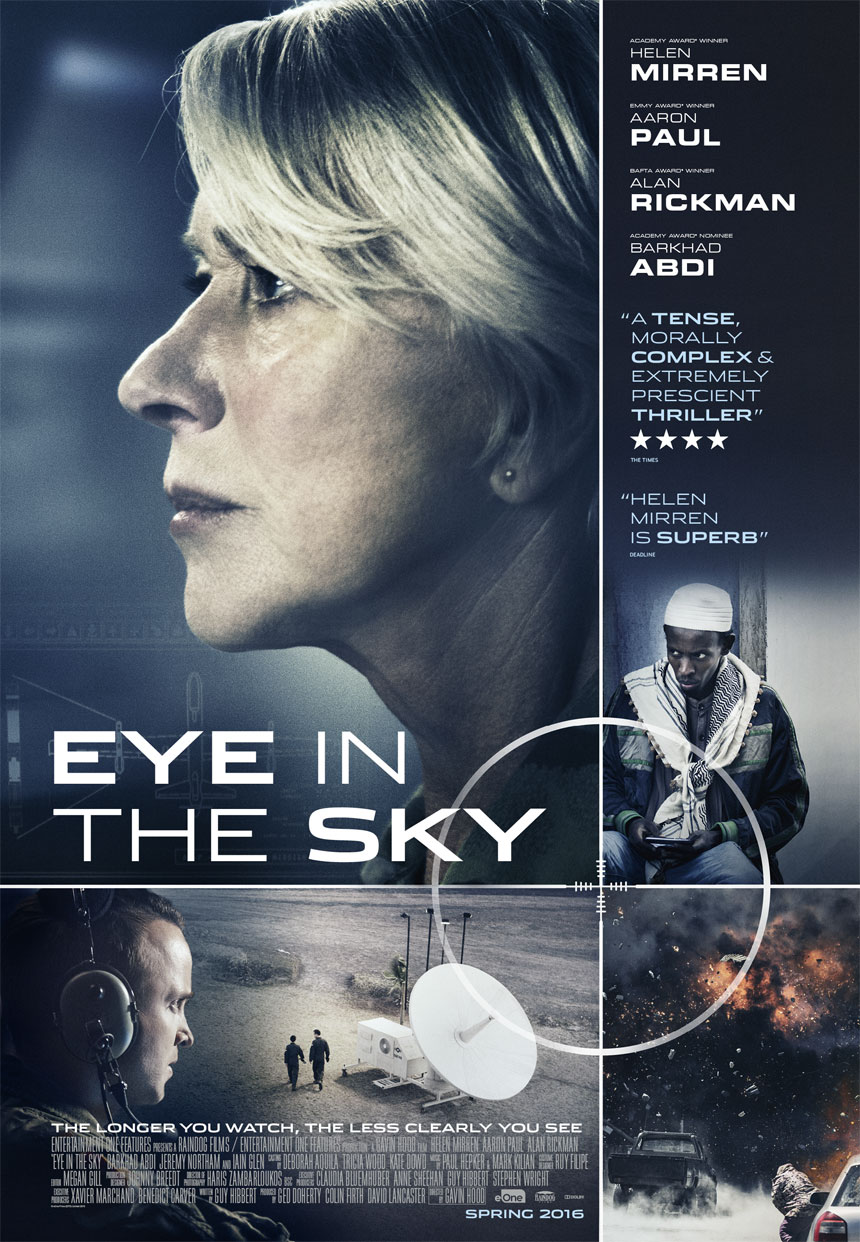 June 29, 2016 | 1 Comment
Helen Mirren stars in the thought-proving war thriller Eye in the Sky, about an international team finally putting an eye on wanted terrorists, but then delayed in their efforts when a child enters the bomb drop zone.
---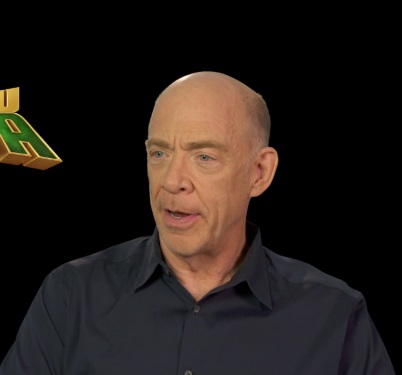 June 3, 2016 | 1 Comment
J.K. Simmons, who voices the role of Kai in Kung Fu Panda 3, reveals some of his childhood favorites!
---