New on Streaming and VOD this week including SharkFest
By Tribute on July 16, 2020 | Leave a Comment
A mix of old and new are playing on streaming and on demand this week. Katherine Langford is back on the small screen with the debut of her brand-new show, along with many other premieres of shows and movies across all streaming platforms. You can also check out the beginning of National Geographic's SharkFest, back for its eighth year with a lineup full of shark-related specials. Check out all the highlights below. ~Brie Davis
The Nest – Emily (Sophie Rundle) and Dan (Martin Compston) want to have a baby, but when 18-year-old Kaya (Mirren Mack) shows up in their lives and wants to help them, the couple disagree on whether the girl, fresh out of foster care, should be involved. Dan gets even more worried when he discovers that Kaya's story about her past doesn't add up. Available July 13 on Acorn TV.
Fatal Affair – Ellie (Nia Long) and her husband Marcus (Stephen Bishop) have just moved out of the city into a beautiful new house. She wonders if it's a mistake, because she feels like she and Marcus have lost the connection they once had. Soon after, she bumps into an old friend, David (Omar Epps), after 20 years and joins him for a drink. She confides in him that she feels like she and Marcus have lost their connection. David makes a move on her, but she can't go through with it. However, that doesn't stop him and his behavior grows increasingly frightening. Available July 16 on Netflix.
Cursed – Based on the upcoming book of the same name, this show is a re-imagining of the Arthurian legend, told through the eyes of Nimue (Katherine Langford), a teenage heroine with a mysterious gift who is destined to become the powerful Lady of the Lake. After her mother's death, she finds comfort in the company of Arthur, a young mercenary, in a quest to find Merlin and deliver an ancient sword. She joins forces with him to rebel against the Red Paladins, and their complicit King Uther. Available July 17 on Netflix.
World's Biggest Tiger Shark? – Cinematographer Andy Casagrande and marine biologist Kori Garza are kicking off National Geographic's SharkFest with the premiere of their brand new special. Garza & Casagrande travel to French Polynesia in search of what they believe is the world's largest tiger shark. You may know Casagrande's previous work – in addition to winning two Emmy awards, he worked alongside Rob Stewart on the award-winning 2018 film, Sharkwater Extinction. Premieres July 19 on National Geographic.
Click here for more of what's available on streaming services.
Here's a complete list of everything streaming this week:
July 13
The Nest: Episodes 1 and 2 (Acorn TV)
McLeod's Daughters: Series 3 (Acorn TV)
Wainwright Walks: Series 1 (Acorn TV)
 July 14
The Business of Drugs (Netflix)
Clueless 25th Anniversary (Digital)
Enter the Fat Dragon (Digital/VOD)
Father Brown: Season 8, Episodes 5 and 6 (BritBox)
On est ensemble (We are One) (Netflix)
Slender Man (Netflix)
Taggart: Seasons 12-27 (BritBox)
Urzila Carlson: Overqualified Loser (Netflix) 
July 15
Bob's Burgers: Seasons 1-8 (Prime Video)
Dark Desire (Netflix)
Gli Infedli (The Players) (Netflix)
New Girl: Seasons 1-7 (Prime Video)
Skin Decision: Before and After (Netflix)
Sons of Anarchy: Seasons 1-7 (Prime Video)
July 16
Canada's Drag Race: Season 1, Episode 3 (Crave)
Fatal Affair (Netflix)
Indian Matchmaking (Netflix)
MILF (Netflix)
Peppa Pig: Festival of Fun (Prime Video)
Terminator: Dark Fate (Prime Video)
 July 17
A Pre-Opening Report from Disneyland (Disney+)
Boca a Boca (Kissing Game) (Netflix)
Cursed (Netflix)
Disney Family Sundays: Episode 137 (Disney+)
Disney Junior Music Lullabies (Disney+)
El Candidato: Season 1 ( Prime Video)
It's a Dog's Life with Bill Farmer: Episode 110 (Disney+)
Lost City of Machu Picchu (Disney+)
The Mousketeers at Walt Disney (Disney+)
Motherless Brooklyn (Crave)
One Day At Disney: Episode 133 (Disney+)
Rebus: Season 1 (BritBox)
Secret Society of Second-Born Royals (Disney+)
The Song of Names (Crave)
Super Robot Monkey Team Hyperforce Go!: Season 1 and 2 (Disney+)
Theatre: A Love Story (Prime Video)
Working Man (VOD)
World Wild Chile: Season 1 (Disney+)
July 19
SharkFest: World's Biggest Tiger Shark? (National Geographic & Nat Geo WILD)
---
---
---
Similar Articles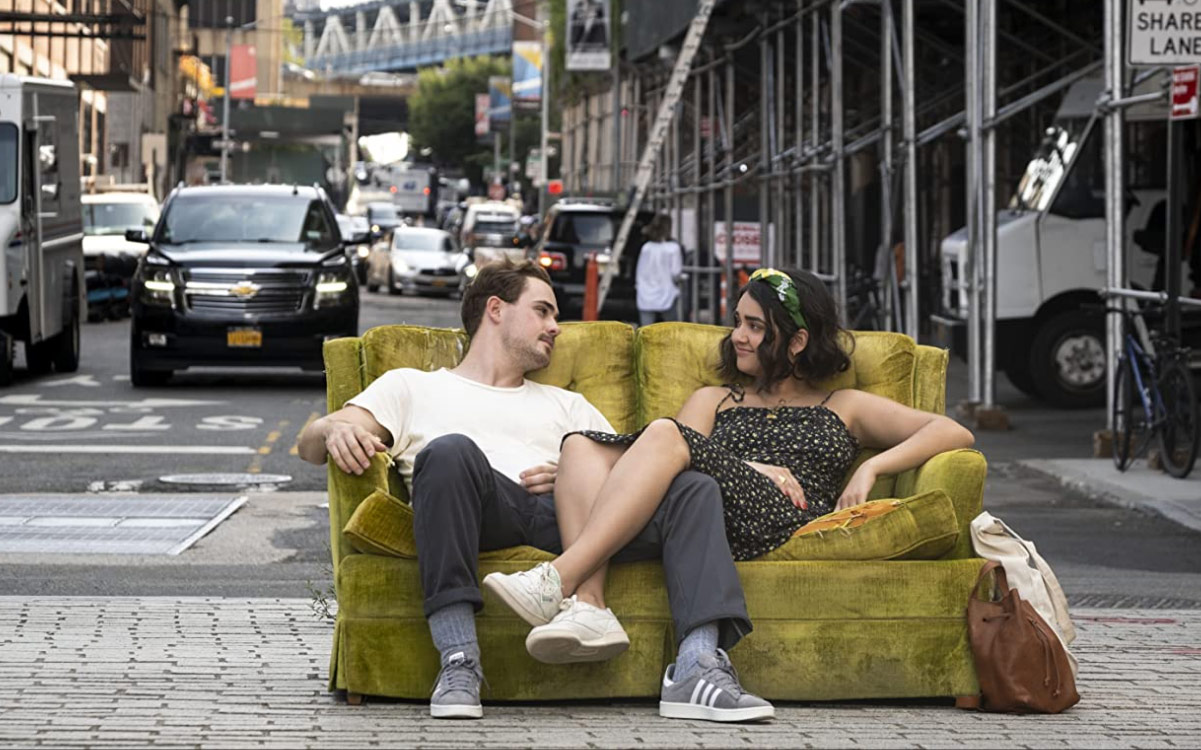 December 1, 2020 | 10 Comments
The theatrical release The Broken Hearts Gallery is now available for home viewing, plus this week's offerings on Streaming, DVD, Blu-ray, VOD and Digital!
---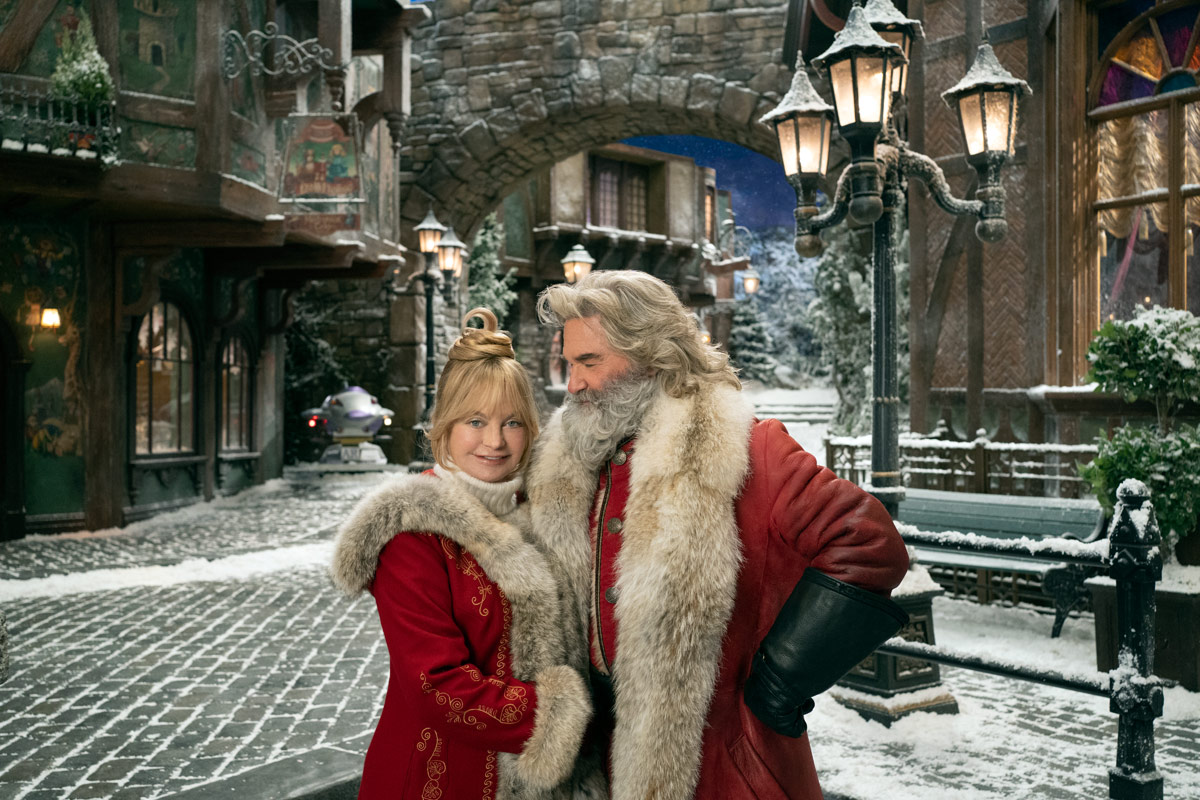 November 24, 2020 | 1 Comment
Check out the new DVDs, Blu-rays and streaming shows (Netflix, Amazon Prime Video, BritBox, Acorn TV, Sundance Now, Apple TV and Disney+) coming out this week.
---
---