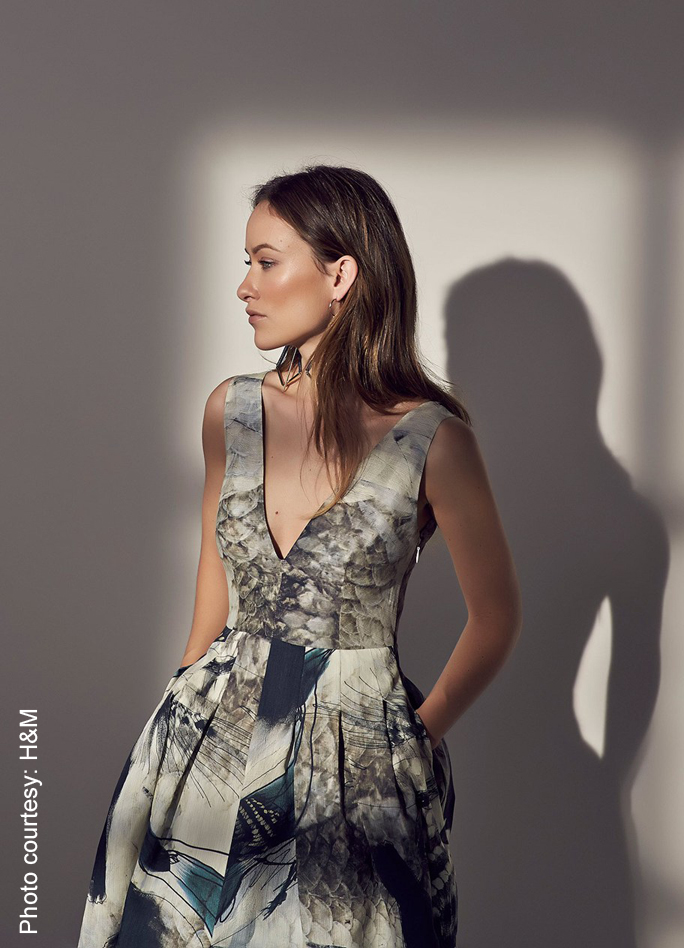 Beautiful actress and humanitarian Olivia Wilde is the face of H&M's Conscious Exclusive Campaign. In a statement released from H&M Headquarters in Toronto, Olivia was selected based on her commitment to sustainability and her engagement for environmental causes. Her appearances in the campaign will feature brand new pieces from the collection.
"Sustainability is one of my biggest passions. I'm proud to be the face of H&M Conscious Exclusive, a collection which shows the stylishness of sustainability," Olivia raves.
The pieces in the collection incorporate global influences, with inspiration from African, Asian and Indian cultures in both cut and detail. Dresses with prints will be a major focal point of the collection.
"The pieces are full of character with the most beautiful prints, all made from more sustainable materials," states Ann-Sofie Johansson, Creative Head of Design. Garments in the collection will be made with organic materials like silk, cotton, linen and recycled polyester and conscious leather.
Conscious Exclusive will be available in limited H&M stores worldwide on April 16 2015.