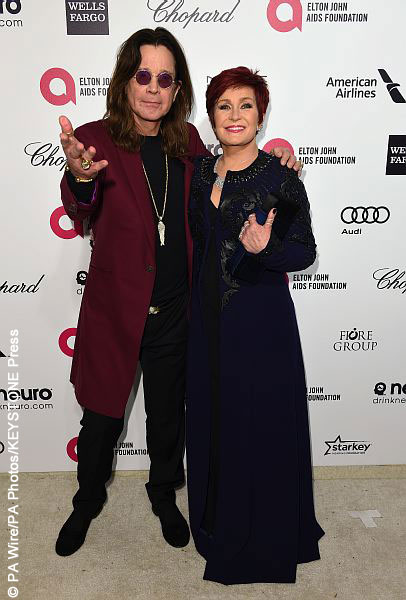 After over 33 years of marriage, the foul-mouthed and highly entertaining duo of Ozzy and Sharon Osbourne have announced their split.
E! News reported that the couple reached a mutual agreement to part ways.
The 67-year-old heavy metal rocker and 63-year-old co-host of CBS's The Talk met in the early 70s as Ozzy began his ascent to stardom with his band Black Sabbath.
They wed in 1982 and have three children together: Aimee Osbourne, 32; Kelly Osbourne, 31; and Jack Osbourne, 30. Ozzy, Sharon, Kelly and Jack all appeared on the MTV reality show The Osbournes, which ran from 2002-2005.
In 2013, rumors of a possible divorce swirled. Ozzy had been in a dark place fueled by drinking and drugs, and when news of this broke, speculation that his addiction drove a wedge between the couple also spiraled.
However, Sharon shut down the accusations while on The Talk in April 2013.
She said, "We're not getting divorced. However, am I happy? No. Am I upset? Yes, I am – I'm devastated right now."
When addressing his addiction, she added, "We've dealt with worse and we will deal with it and this…shall pass. Otherwise my husband will be taken to the hospital to get my foot removed from his ass."
Sources say Ozzy has been sober for three and a half years now. According to reports, he has moved out of the home the couple shared. ~Matthew Pariselli