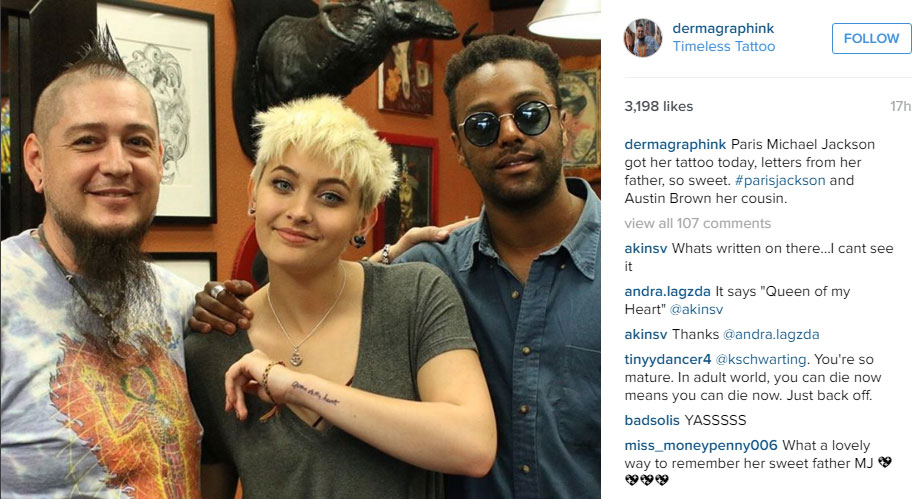 To commemorate her 18th birthday this past Sunday, Paris Jackson decided to get her first tattoo. But, not just any tattoo — a touching tribute to her late father Michael Jackson on her left wrist.
The social media star posted her brand new ink on Instagram yesterday, with the caption:
"'Queen of My Heart' in his handwriting. To everyone else he was the King of Pop. To me, well, he was the king of my heart. Thank you @dermagraphink, you're a legend. [📸: @austinbrown]"
Her tattoo comes exactly four years after a tweet she posted in 2012, saying she'd like to get a tattoo in honor of Michael: "i kinda wanna get August XXIX tatted on my back…", which, of course, is her dad's birthday.
Paris was only 11 when her father, the King of Pop, died in 2009 after a doctor gave him propofol — an anesthetic used to put patients to sleep — in combination with anti-anxiety drugs.
~Shelby Morton