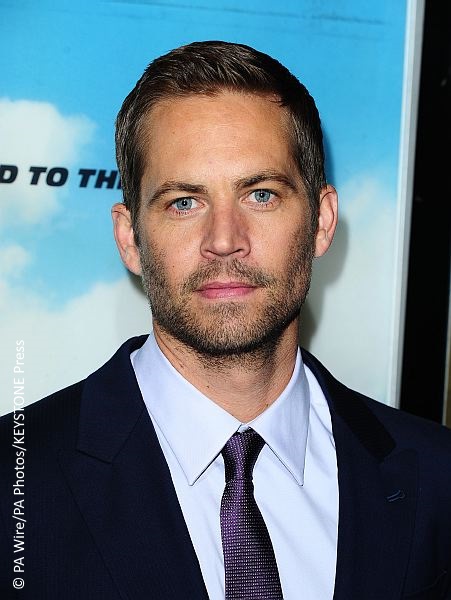 The latest installment in the Fast and Furious series may still be doing well at the box office, but late actor Paul Walker's father is still struggling with the unfortunate loss of his son.
"Paul was kind of reckless with his life. Whether it was performing his own stunts, he'd tell stuntmen, 'I'm not afraid of anything.' Paul did stuff that stuntmen wouldn't do," Paul Walker Sr., 71, told Daily Mail Online.
He also spoke about how his son's death has impacted his everyday life, saying, "I don't go out as much anymore because Paul's death took a lot out of me.
"I've got my good friends, who I stay in touch with, and they've been so supportive and nice to me. The best way I know how to look at it is that God just took him home. That's the biggest comfort I can find."
Paul, who also appeared in films such as Timeline, Into The Blue and Takers, died in a car crash at the age of 40 in 2013. At that time, Walker was in the midst of filming Furious 7 (2015).
Fate of the Furious (2017), which is the eighth film in the franchise, is the first film in the series that did not feature Paul.
Although it has nearly been four years since the actor died, his father admittedly still finds it hard to deal with the thought of not having his son. Despite not being sure about it, he decided to check out the latest film.
"I'll be honest, I wasn't sure if I wanted to see it," Walker Sr. said. "But when I did, thankfully I was surrounded by friends, some who knew Paul since when he was a little kid, and it was really wonderful."
His father also spoke about Paul's fellow cast members, who worked with him throughout various different films in the series.
"I think the cast and the directors did Paul proud. I hope the cast all become a bunch of old, toothless men before they stop making them. Paul would be very happy that they made another one." ~Brenden Zerihun