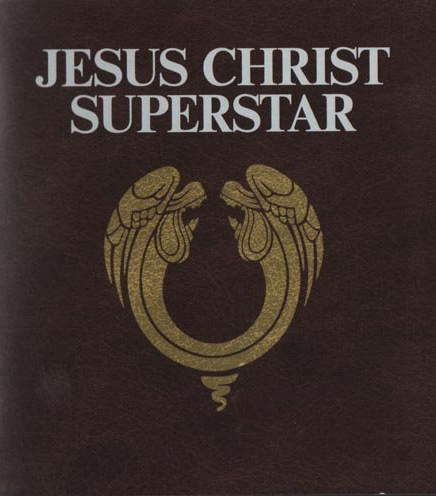 NBC announced on Wednesday that its newest live musical will be the popular Broadway hit Jesus Christ Superstar. What makes this musical different from NBC's prior musicals is that this one won't air during December as a holiday special. Jesus Christ Superstar will air on Easter Sunday in 2018.
Based on the 1971 Broadway rock opera, the musical will be executive produced by original creators Andrew Lloyd Webber and Tim Rice.
"As we continue to expand the profile of our live musicals, we are thrilled to be partnering with Andrew Lloyd Webber and Tim Rice to bring a new live staging of the iconic 'Jesus Christ Superstar' to NBC," said Robert Greenblatt, chairman of NBC Entertainment. "Casting has just begun, but we want to fill out this classic show with as many recording artists as possible to give proper voice to what is the original rock opera score."
Andrew and Tim, who are both Oscar and Emmy winners, are also known for their work together on musicals such as Evita and Joseph and the Amazing Technicolor Dreamcoat. Tim has also worked on highly successful musicals such as The Lion King and Beauty and the Beast.
The musical was originally devised as a concept album based on the final week of Jesus' life. The album went to No. 1 on the Billboard charts, before making its way to the stage in 1971. Two years later, Universal pictures released the film adaptation for the musical that grossed $24.5 million at the box office.
Previous live NBC musicals include The Sound of Music, Peter Pan, The Wiz, and Hairspray. Upcoming in December 2017 is Bye Bye Birdie, starring Jennifer Lopez. ~Brenden Zerihun