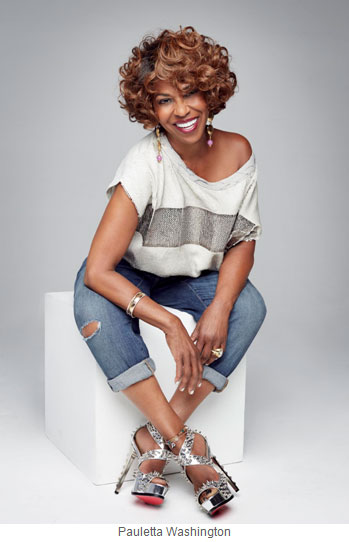 Pauletta Washington, who played a sold out concert in Toronto last fall, is returning with a brand new multi-media show, Chronicle. Joined by her band Mamazband, Pauletta, who is married to Hollywood actor Denzel Washington, will be performing two nights at the Randolph Theatre at 736 Bathurst Street on September 13 and 14 at 7 p.m.
"Last year's show was so much fun. Having lived in Toronto for so many years, it felt like coming home," Pauletta said in a press release. "This year I am returning with a different show. Chronicle will entertain and invite our audience to consider what is going on in the world."
Chronicle features song, spoken word and world music, combined with amazing video elements on a 30-foot curved screen. The audience will be treated to reworkings of classic rock and soul, together with reinventions of historically significant works – music from Ukranian Kobzars, the Afghanistan Civil War and the Uzbekistan vanished courts – deemed worthy of protection by the UNESCO Convention for the Safeguarding of Intangible Cultural Heritage.
In her concert, Pauletta is also introducing support for her global initiative Got Bounce?, an educational series focusing on building resilience and the skills needed for recovery from any crisis, including national disasters and conflicts. Pauletta is part of the UNDP's global network, developing and sharing innovative approaches to peace building, lifelong learning and resilience.
Tickets are $50 each (including all fees and taxes) and are available now at ticketmaster.ca, or by phone at 1-855-985-2787. All proceeds benefit Randolph Academy for the Performing Arts.