Riverdale S3, Episode 17 review – The Raid
By Tribute on April 1, 2019 | 1 Comment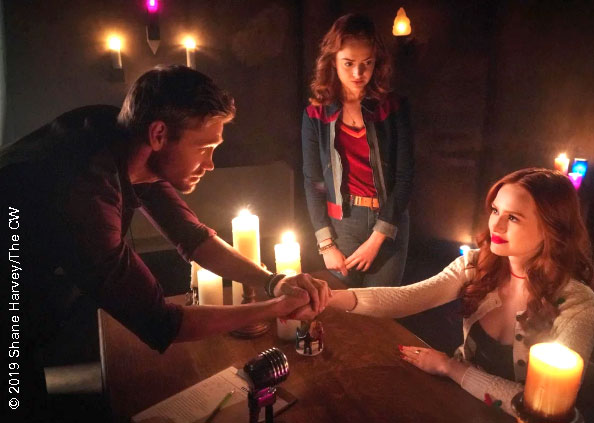 SPOILERS BELOW!
In the latest episode of Riverdale, Archie (KJ Apa) and Veronica (Camila Mendes) successfully convinced the state's (I'm assuming it's New York) governor to pardon Archie's friends Mad Dog and Baby Teeth from juvie.
The governor was blackmailed by our two heroes after they revealed they had proof the governor was a frequent attendee of Warden Norton's prison fights.
OK…. so why didn't they do this earlier? This episode didn't establish Archie and Veronica had any new information. You're telling me the prisoners could've been pardoned this whole time?
Why didn't Veronica do this when Archie was in jail?! Did I miss something, or was it just because the plot decided so?
I will give this show credit, the fight scene between the Jughead (Cole Sprouse), the rest of the Serpents, Archie and the Gargoyles was impressive. I felt like I was watching a Netflix superhero series.
And therein lies the problem, Jughead was thrown THROUGH a window AT LEAST two stories high with the velocity of the fall increased by another human's body weight,
And he was just fine. Jughead even later told his mother how fortuitous it was nobody was killed.
Meanwhile Betty (Lili Reinhart) successfully infiltrated the Farm's collection of tapes (literally magnetic tape) thanks to her cousin Cheryl (Madelaine Petsch).
She discovers her mother has had visions of her late son Charles, which explains her devotion to the Farm. We can also assume Polly has had visions of her late boyfriend Jason, as Cheryl reported to seeing Jason after joining the Farm.
By episode's end, Betty's curiosity is peaked. She sits down with the Farm's leader Edgar (Chad Michael Murray) in attempt to not only join the Farm, but to uncover the truth behind it.
Veronica's taken a page right out of her old man's playbook. By sending a death threat to her mother, her father has no choice but to not divorce his wife for fear of her safety. Their marriage is annulled, but Hermione still remains under Hiram's protection. And who said chivalry was dead?
Well played, Riverdale. The Farm subplot has been fairly well paced. I'm genuinely curious to see how this will all tie into the Fizzle Rock subplot. I'm still upset with this show though. They struck GOLD with this cast. Riverdale could and should have been a coming-of-age story about high school. These kids don't even feel like high school students anymore.
"But, but the school play."
Yeah, but what about prom? What about football games? What about breakups and romance? This show is so devoid of romance that it had to cram in a scene of naked Betty and Jughead having "pillow talk" about Fizzle Rocks. All to remind us these characters are young and in love.
When this season ends, high school will end for our characters, and no matter how satisfying the conclusion may be, the viewers will leave this show having been robbed of seeing these kids grow up.
I've said it before and I'll say it again, none of the season three plot threads were set up in season one. A Betty, Archie and Veronica love triangle was. A Cheryl and Archie sexual chemistry was set up. I don't get it. This show wanted a gay relationship so bad it randomly wrote Cheryl as a lesbian even though it was NEVER FORESHADOWED IN SEASON ONE.
All the while ignoring the Kevin and Moose chemistry, which WAS foreshadowed. Kevin and Moose could have been a gay teen love story for the ages. Instead Moose was just written out of the show after being used sporadically.
For reasons I have yet to understand, the show's writers WILLFULLY IGNORED SEASON ONE'S PLOT THREADS and took this show to a radically different place.
That's fine. I don't hate this new show, but I just don't know why they tried to fix what wasn't broken. Did they really think fans of season one wanted this?
In any case, the CW has renewed Riverdale for season four. So I suppose the answer is yes. What did you think of this week's episode? Let me know in the comments.
P.S. Where was Josie? ~Yanis Khamsi
---
---
---
---
Similar Articles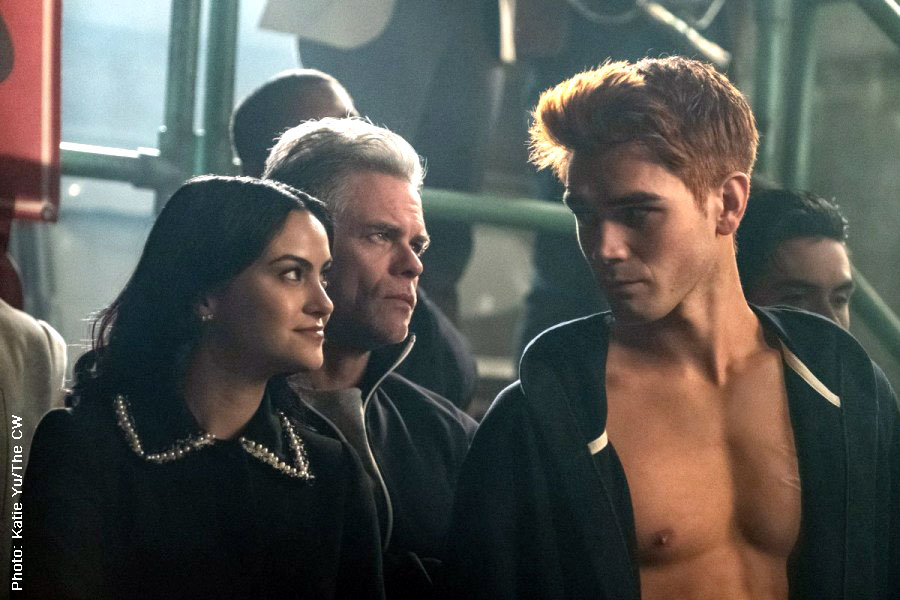 April 22, 2019 | 2 Comments
Archie and Veronica may be getting back together; Betty discovers more about The Farm through discussions with Edgar and Jughead leads a police investigation.
---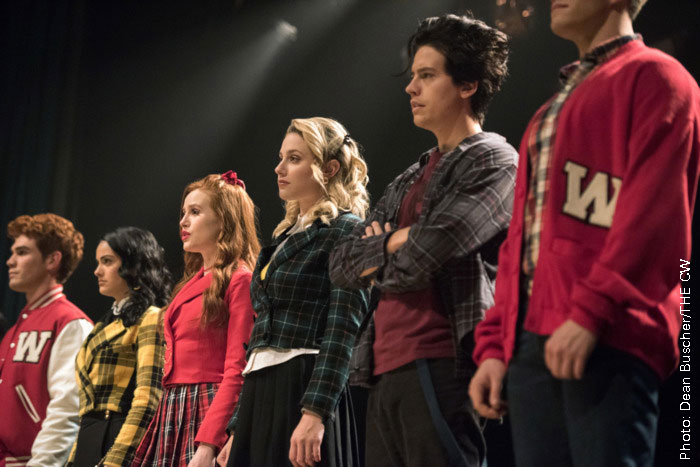 March 25, 2019 | Leave a Comment
Riverdale offers up another musical episode. In this one, the students are presenting the musical Heathers, about a group of high school students and the mental health issues they face.
---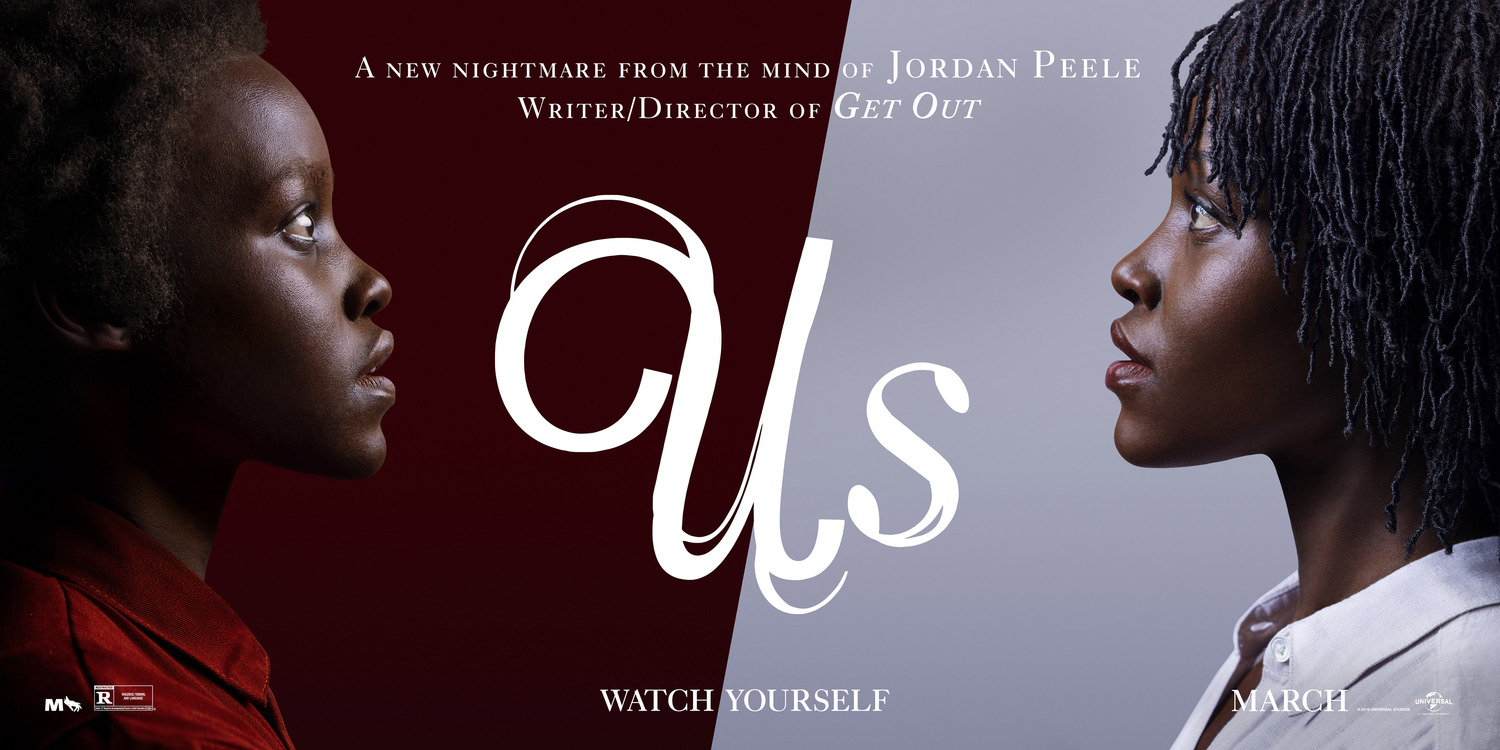 March 24, 2019 | Leave a Comment
Horror film Us starring Winston Duke and Lupita Nyong'o took the crown this weekend at the box office. Click here to see which other movies made the list.
---