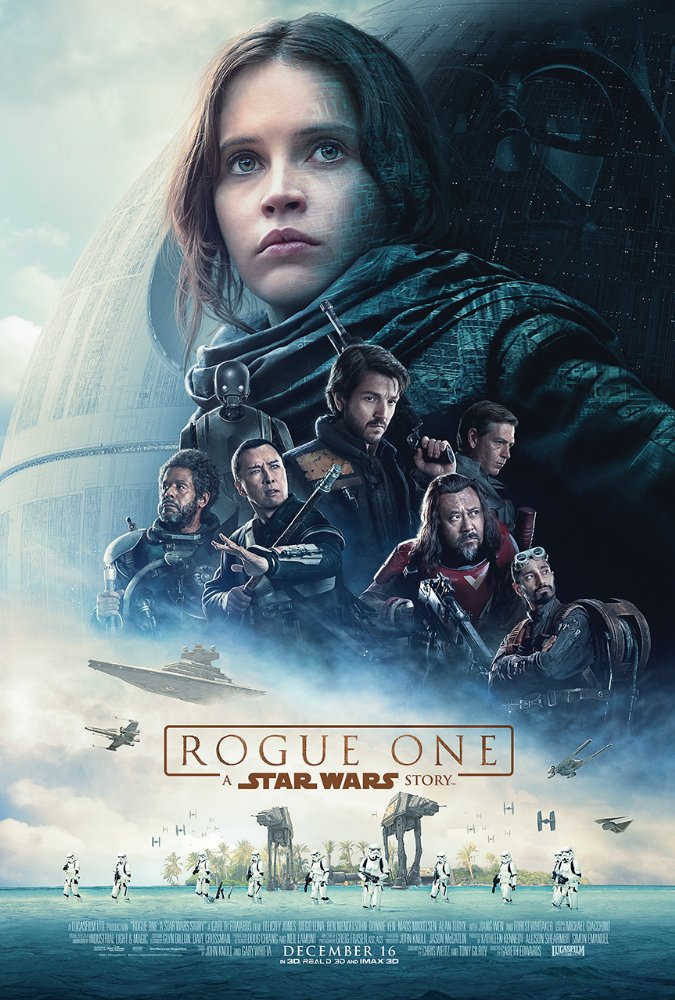 It's a new year, but there's no new box office champ as Rogue One: A Star Wars Story reigns supreme for the fourth consecutive weekend. The 3.5-star rated Felicity Jones film raked in $22 million, which brings its massive overall haul to a sky-high $477.3 million. The eighth Star Wars film is now the eighth largest domestic grosser in history, following seventh placer Finding Dory by less than $10 million.
With the Golden Globes set for this evening, the awards season is reaching its apex. One film vying for recognition is the 4.7-star rated Hidden Figures, which explores the little-known story of three African American women whose superior math and science skills made major contributions to NASA missions in the '60s. Starring Taraji P. Henson, Octavia Spencer and Janelle Monáe, it launched widely this weekend to $21.8 million. The drama has an overall profit of $24.8 million.
For two weekends in a row, Sing soared to second place at the box office. This weekend marked its drop to third position with a $19.6 million showing. Powered by the voices of Matthew McConaughey, Reese Witherspoon and Scarlett Johansson, to name a few, the 4.3-star rated animated film now has a total of $213.4 in its wallet.
Clawing its way to fourth among this weekend's standings is Underworld: Blood Wars, the fifth installment in the Underworld franchise. Sporting 4.3 stars on Tribute.ca, the Kate Beckinsale and Theo James film again thrusts viewers into a savage world where Vampires and Lycans viciously battle for dominance. It opened this weekend and snagged $13.1 million.
The final film on this list is one of the season's hottest awards contenders. La La Land danced to $10 million this weekend and will be hoping to win a few of the seven Golden Globes it's nominated for tonight. Directed by Damien Chazelle and starring Emma Stone and Ryan Gosling, the 3.7-star rated musical profiles two Los Angeles dreamers and their evolving romantic relationship. In total, the film has generated $51.7 million domestically. ~Matthew Pariselli
Update: After numbers for the entire weekend were crunched (including Sunday's), Hidden Figures surpassed Rogue One for the top spot at the box office. It finished with $22.8 million while Rogue One ended up with $22.1 million. The rankings from third-fifth were unchanged, with Sing taking $20.7 million, Underworld: Blood Wars earning $13.7 million and La La Land dancing away with $10.1 million. Check out the full list here.