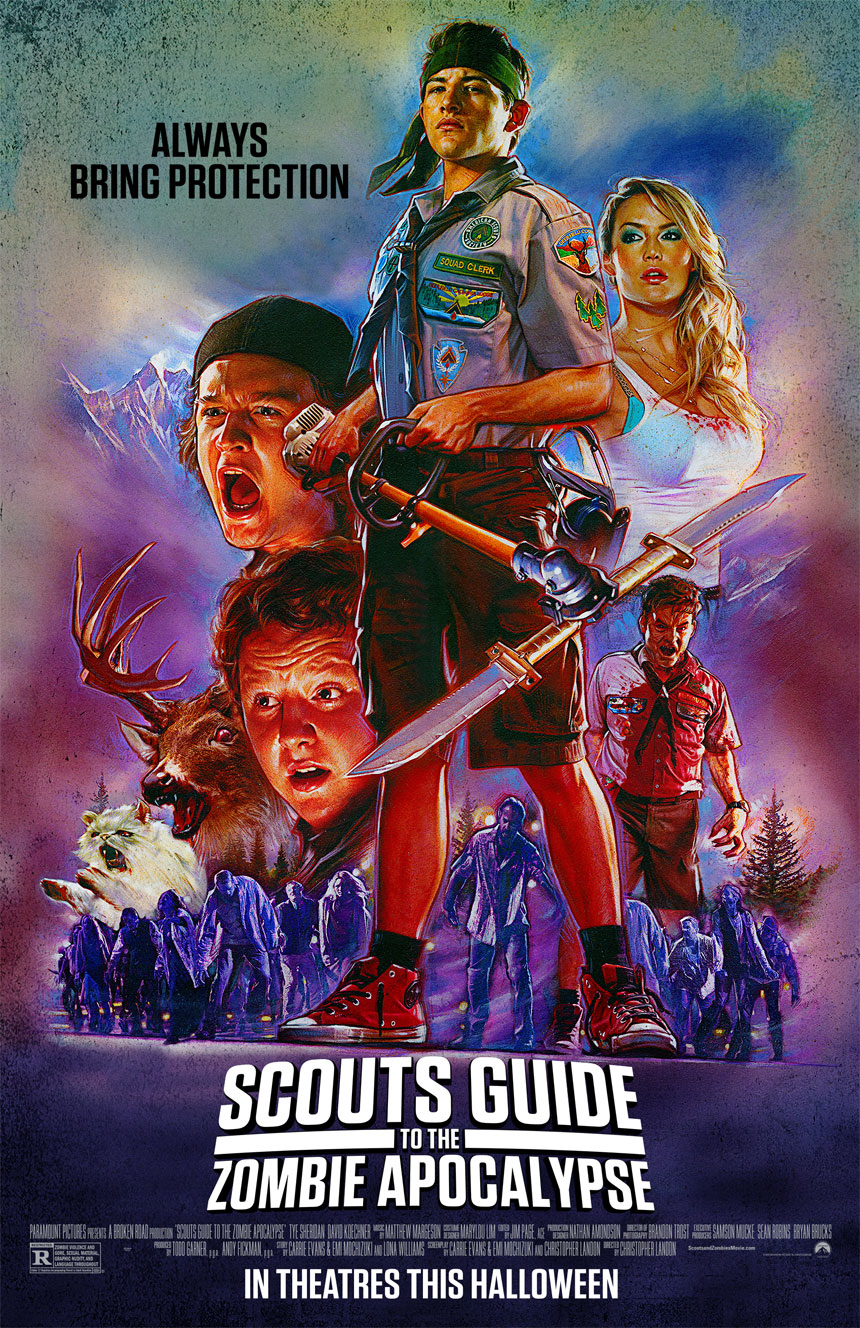 Paramount Pictures and Dillon Francis are offering moviegoers in Canada a one-night-only Scouts Guide to the Zombie Apocalypse Ultimate Fan Experience with an advance screening of the film as well as exclusive music and a special visual show from Dillon Francis for the regular price of admission. Ticket holders will also receive a commemorative t-shirt.
The visual experience blends the bold graphics of creative powerhouse Pizzaslime and Dillon Francis, short form video content from Dillon Francis' zombie alter ego "Dead Dillon," scenes from the film and original music from Dillon Francis.
The event will take place in select theaters across Canada on Wednesday, October 28th at 7:00 p.m.
DJ/Producer/Artist Dillon Francis, who makes a cameo in the film, released his debut album "Money Sucks, Friends Rule" last year, which was named one of Rolling Stone's Top Electronic Albums of 2014. His latest release "This Mixtape is Fire," with collaborations with Calvin Harris, Skrillex, Chromeo and more, debuted at #1 on Billboard's Dance/Electronic chart.
Scouts Guide to the Zombie Apocalypse follows three scouts and lifelong friends who join forces with one badass cocktail waitress to become the world's most unlikely team of heroes. When their peaceful town is ravaged by a zombie invasion, they'll fight for the badge of a lifetime and put their scouting skills to the test to save mankind from the undead. It opens in theaters on October 30th, 2015.