Shirley Temple's blue diamond ring set for auction
By Tribute on March 19, 2016 | Leave a Comment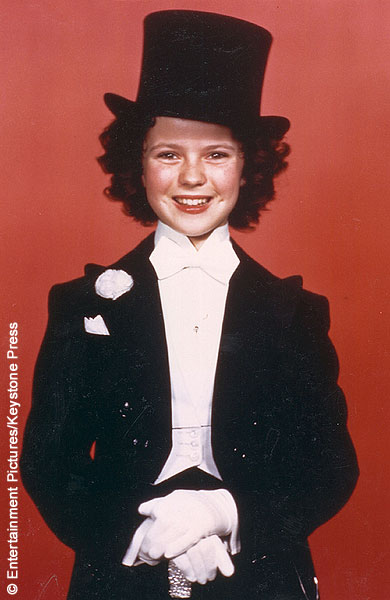 Shirley Temple's famous 9.54-carat "Fancy Deep Blue" diamond ring is going up for auction next month at a starting price of $25 million.
The former child star's ring was purchased from her estate by a private buyer, according to Sotheby's.
Shirley's father bought the ring as a gift for his daughter in 1940 for $7,210. He presented it to her prior to the premiere of her film The Blue Bird.
Today, the ring is estimated to be worth as much as $35 million.
In addition to being detailed in an older cut and cushion shape with rounded corners, according to Sotheby's jewelry specialist Frank Everett, its blue hue provides it with extra elegance.
"They are incredibly rare," he said. "To see one like this, where the colors are just so beautiful and even and special, is amazing just to hold in your hand."
Shirley, otherwise known as America's "Little Princess," charmed audiences throughout the Depression years in the 1930s in films such as Bright Eyes, Heidi, Curly Top and The Little Princess. During the trying era, U.S. President Franklin D. Roosevelt went on record proclaiming, "As long as our country has Shirley Temple, we will be alright."
Cherished by the film industry, she was making $1,250 per week by the time she was six.
Following her career on screen, she pursued politics, eventually serving as U.S. ambassador to Czechoslovakia and Ghana.
The ring, which Shirley wore while being sworn in as a UN delegate in 1969, isn't the first of her possessions to be auctioned off. The peach sleeveless silk dress she donned at the 1935 Academy Awards where she was given a juvenile Oscar statuette received similar treatment.
The dazzling diamond is expected to go up for auction at Sotheby's on April 19, 2016.
Considered one of Hollywood's treasures, Shirley died of natural causes in 2014 at age 85.
~Matthew Pariselli
---
---
---
Similar Articles
---