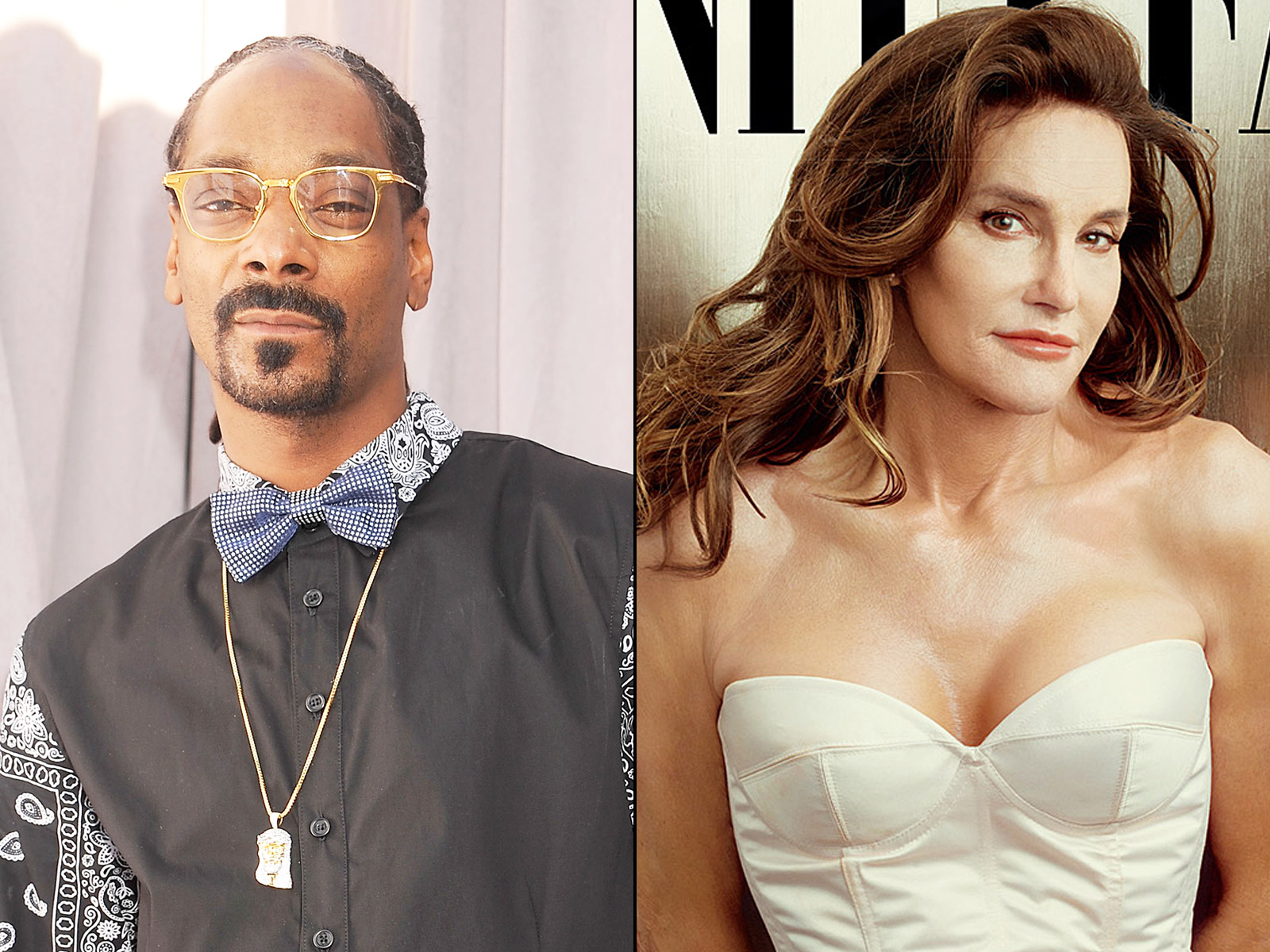 Hip Hop artist Snoop Dogg is no stranger to controversy. He's had multiple run-ins with police, been banned from numerous countries, and faced a murder charge.
The 42-year-old rapper is now the latest celebrity facing controversy over the unveiling of Bruce Jenner as "Caitlyn Jenner" on the cover of Vanity Fair. Since its release earlier this week many have weighed in voicing their opinions, positive or negative.
Snoop Dogg posted a meme on Instagram of Hip Hop crooner Akon praising his charitable work in Africa. No issue there – except Snoop also throws a jab at Jenner.
"Shout out to Akon! He is about to supply 600 million africans with solar power. Im really upset that this isn't major news but that science project bruce jenner is #Society. (sic)"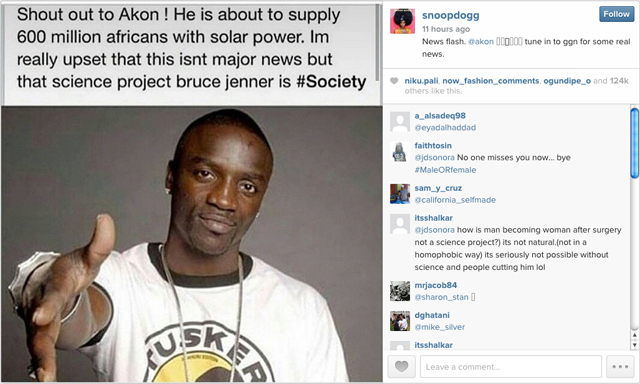 His comments have sent the social media world into a frenzy. Many find Snoop's views both offensive and disappointing, although there are a few who agree with him.
Caitlyn's story is the topic of media outlets everywhere receiving nationwide attention. She will be starring in an eight-part documentary series that premieres on July 26th.
To this point neither Snoop Dogg or Akon have released any statements. This is a real hot topic so share your thoughts in the comments section below. ~ Andree Rhooms