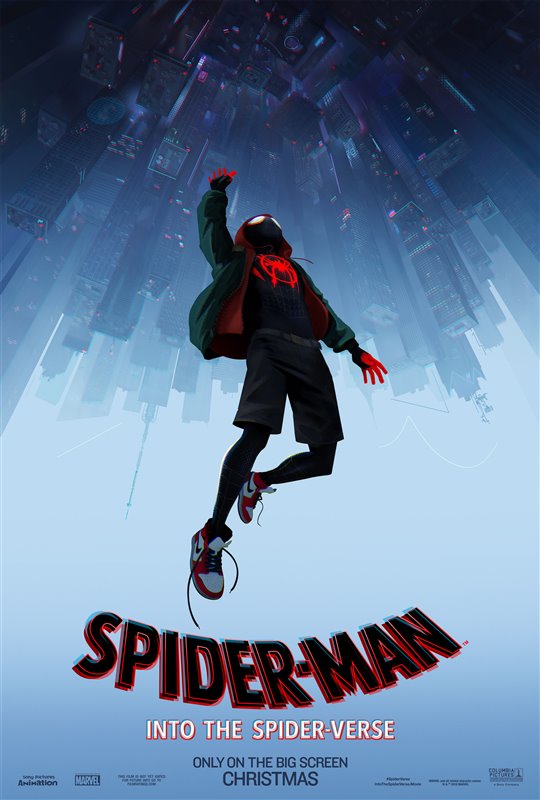 With several new movies debuting last Friday, there were big changes at the weekend box office. Check out the results below!
The animated movie Spider-Man: Into the Spider-Verse topped the box office, earning a tidy $35.4 million in its debut weekend. It features Peter Parker, voiced by Jake Johnson, showing others the limitless possibilities of the Spider-Verse.
The Mule starring Clint Eastwood as an old-timer who gets roped into being a drug mule, alongside Bradley Cooper as a suspicious DEA agent, debuted in second, earning $17.2 million.
Dr. Seuss' The Grinch remains popular with moviegoers, dropping just one spot to third and earning an additional $11.6 million for a six-week domestic total of $239.3 million, which moves it into sixth place in the list of top 10 box office earners in 2018.
Ralph Breaks the Internet went from being the top movie three weekends in a row to fourth place in its fourth weekend, earning an additional $9.6 million for a domestic total of $154.5 million. It's one of the biggest hits of the year, now in 17th place out of the top 20 movies at the 2018 box office.
Rounding out the top five was the new action/adventure Mortal Engines, starring Robert Sheehan as a man fighting for survival after he encounters a dangerous fugitive in a futuristic London. It took in a domestic gross total of $7.5 million. ~Alexandra Heilbron