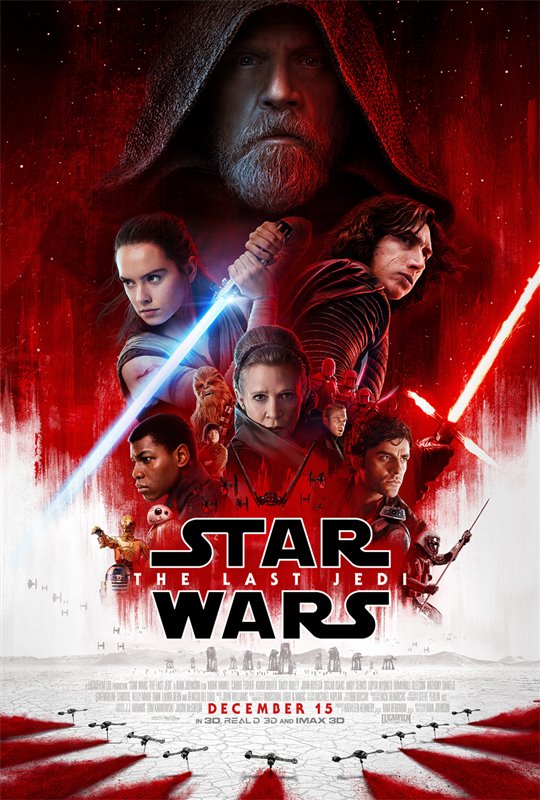 It was a big weekend at the box office with the premiere of the highly anticipated Star Wars: The Last Jedi. Another release that made its debut in theaters and took a spot in the top five was the animated film, Ferdinand. Check out the full top five list below! ~Alexa Caruso
It should come as no surprise that one of the year's most highly anticipated films, Star Wars: The Last Jedi, took the top spot at the weekend box office. It opened to a whopping $220 million debut and has a stellar rating of 3.8 from our users.
In second spot was the animated film Ferdinand. The film made $13.3 million in its opening weekend. About a bull that just wants to enjoy some peace and quiet but gets thrown into the world of bull fighting, it has a rating of 3.7 stars from our users.
Third spot went to another animated film, Coco, which dropped from first to third in its fourth week in theaters. The film earned $10 million this weekend and had a current domestic gross of $150.8 million. Our users rate the film 3.7 out of 5 stars.
In fourth was the feel-good film with a heart of gold, Wonder. The movie dropped one spot in its fifth week at the box office and earned an additional $5.4 million. It now has a current gross of $109.3 million and a rating of 3.3 stars from our users.
Rounding out the top five was the DC superhero flick, Justice League, which fell from second in its fifth week in theaters. The movie added $4.2 million to its earnings, which makes its current domestic gross $219.5 million. Our users are enjoying all the action and have given the film a rating of 4 stars.