Tenet review: Christopher Nolan's thriller a wild, wild ride
By Marriska Fernandes on August 24, 2020 | 7 Comments
Christopher Nolan has done it again.
Tenet is incredibly fresh, original and, at times, complex, but promises to take you on a wild, wild ride. This is a mind-blowing espionage thriller that stays with you long after the movie ends.
The opening sequence is set in the Taras Shevchenko opera house in Ukraine. While a terrorist heist is taking place, a CIA agent known as the Protagonist (John David Washington) goes undercover to retrieve an asset. Soon after the mission, he is released from the CIA and recruited by a shadowy organization. All they can tell him is this: "All I have for you is a word: Tenet. It will open the right doors. Some of the wrong ones, too."
The Protagonist learns about time inversion — it's not time travel, but technology that can reverse an object's entropy. An inverted weapon can have disastrous consequences on the past, present and future. The Protagonist is tasked with hunting down Russian arms dealer Andrei Sator (Kenneth Branagh), who is planning to start World War III with his time-bending technology.
The Protagonist travels around the world on this mission, assisted by English spy Neil (Robert Pattinson) and Sator's estranged and abused wife, Kat (Elizabeth Debicki), to save the world from a potential disaster.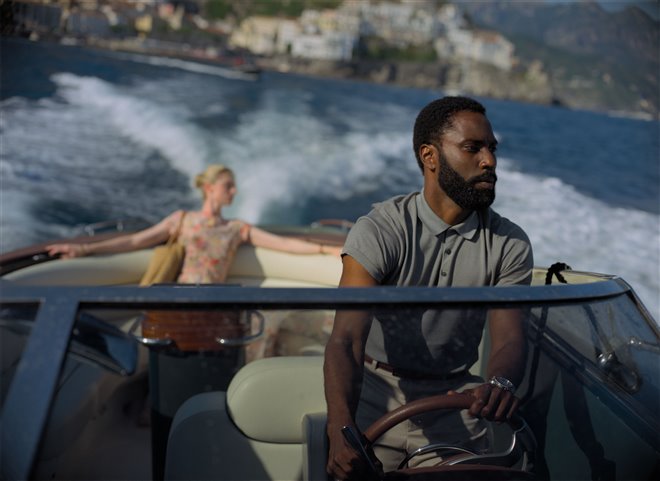 The Script
This is a classic Christopher Nolan film in every way — riveting, original and entertaining. I loved how imaginative this idea really is — the time-inversion concept riding on a globe-trotting espionage spy thriller. It made me want to invert time and watch the film again. And that is exactly what Nolan wants the audience to experience.
He layers his films with ambiguity and makes the narrative complex enough that you want to revisit it again and again — experiencing it differently each time. That's why I'm a fan. Inception was his gift to cinema and a decade later, Tenet is simply another marvel.
"Don't try to understand it." That's a memorable line uttered in the first quarter of the movie, by Clémence Poésy's Laura. That line is almost directed at the audience, guiding us into the roller-coaster ride that this movie takes you on. So sit back, watch the film and enjoy it, but don't try to think too much about the physics and science behind it.
The Cast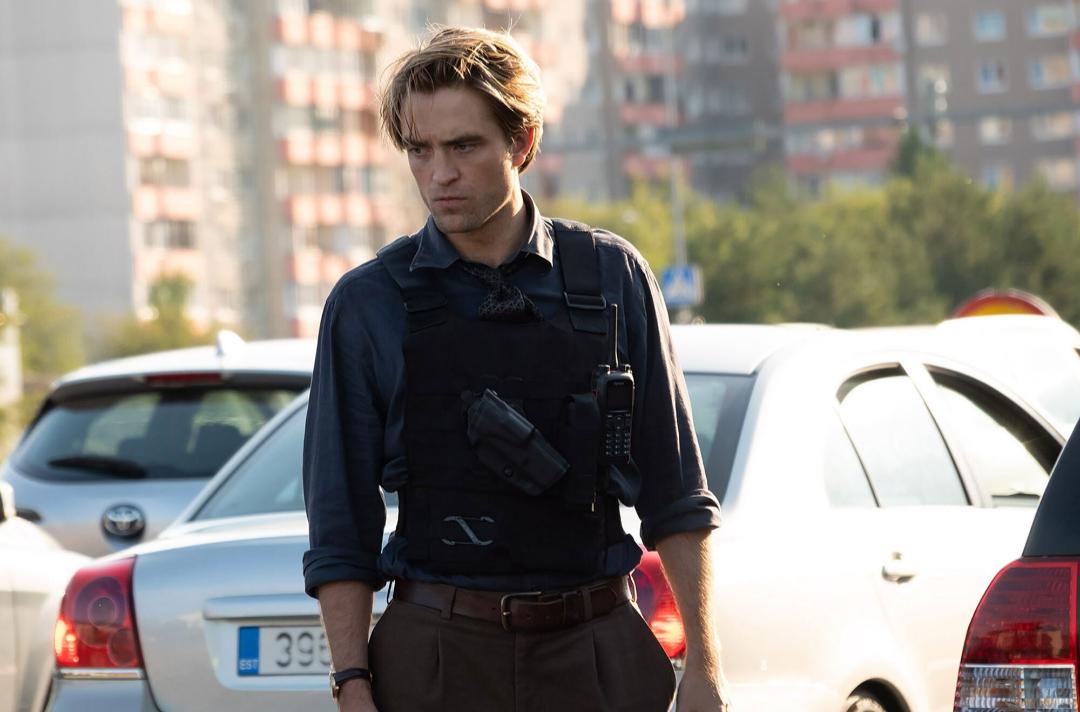 The film is visually stunning, with an incredible score by Oscar-winning composer Ludwig Göransson. The dialogue is witty and crisp — I still find myself chuckling at some of the lines delivered by John David Washington. He embodies charisma and swagger as if he were the protagonist in a James Bond film. He has a magnetic on-screen presence and is a compelling action hero.
Not much is known about Neil when he enters the film, but Pattinson fully invests in the character, adding mystery and charm along the way. For her part, even through the high-octane action, Debicki delivers a stirring performance as abused wife Kat, using her screen time to flesh out her character's trauma.
The Final Word
Nolan employs massive action set pieces, stellar sequences and exotic locations, and along with the intricate script, it makes a film that needs to be dissected after multiple viewings. There are many puzzle pieces that are just too complex to digest in one sitting — that's really the only drawback to Tenet.
The film is visually stunning with incredible cinematography. It leaves you in awe of Nolan's carefully crafted cinematic creation — whether he's blowing up a Boeing 747 airplane or building an abandoned city of destroyed buildings in the California desert. With the use of IMAX cameras, he delivers an immersive experience that's reserved for the big-screen treatment.
Tenet's twists and turns are trademark Nolan and that's what makes it a rewarding watch and a summer blockbuster that will drive many viewers back to theaters.
Click here to read more about Nolan and the cast's filmmaking journey. ~Marriska Fernandes
Rating: 4/5 stars
Tenet opens in Canadian cinemas on August 26 and in the U.S. on September 3.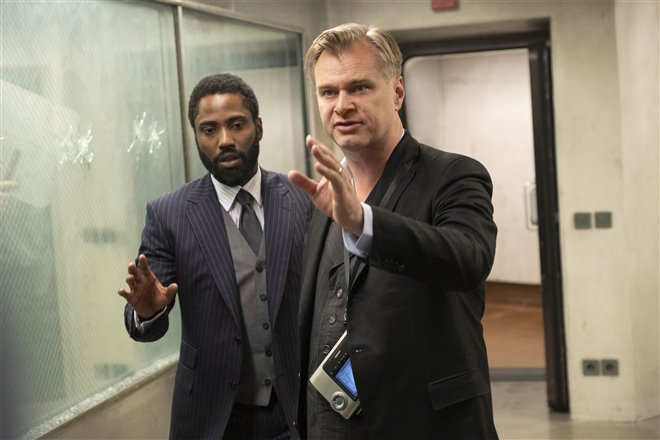 ---
---
---
---
Similar Articles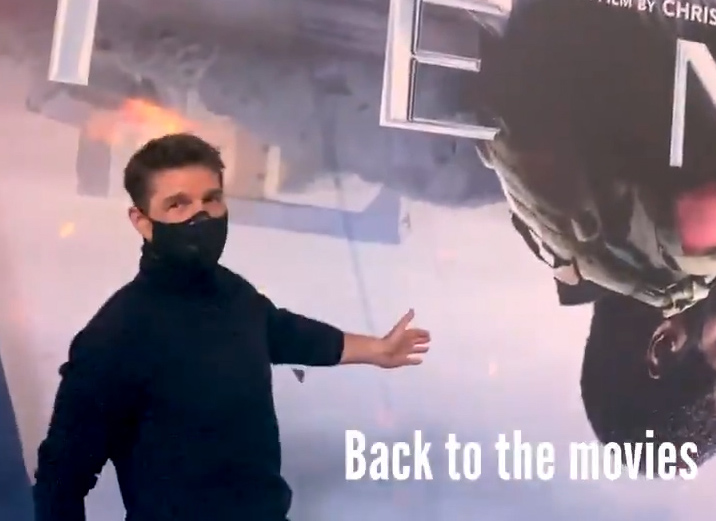 August 26, 2020 | 4 Comments
Tom Cruise, who's currently in London, posted a video on social media of himself going to a theater to watch Christopher Nolan's Tenet with other moviegoers.
---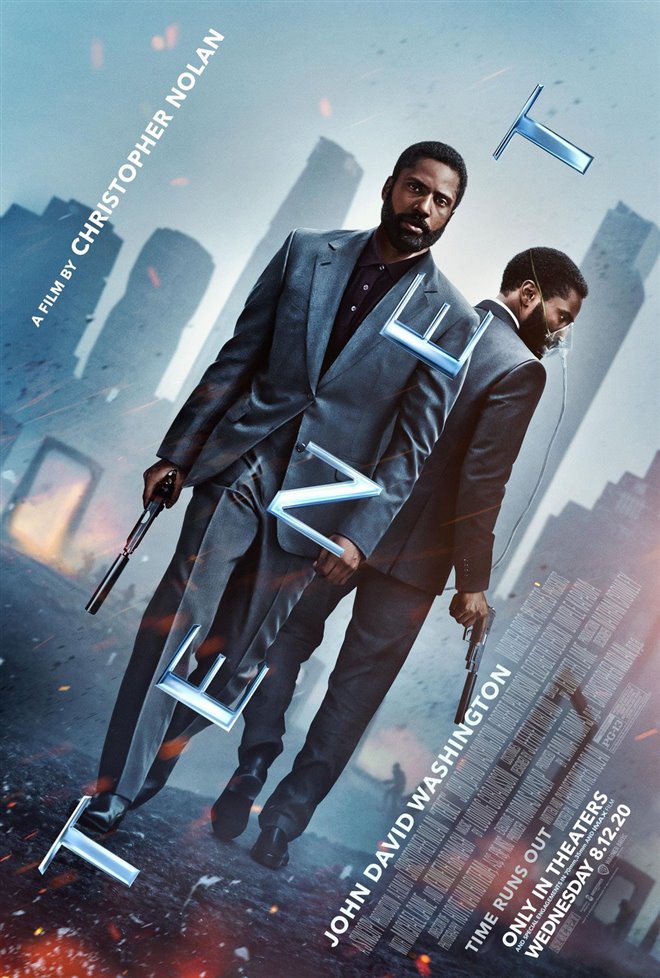 August 21, 2020 | Leave a Comment
Tenet's Christopher Nolan, John David Washington, Robert Pattinson, Elizabeth Debicki and Kenneth Branagh reveal their journey making this film & what to expect.
---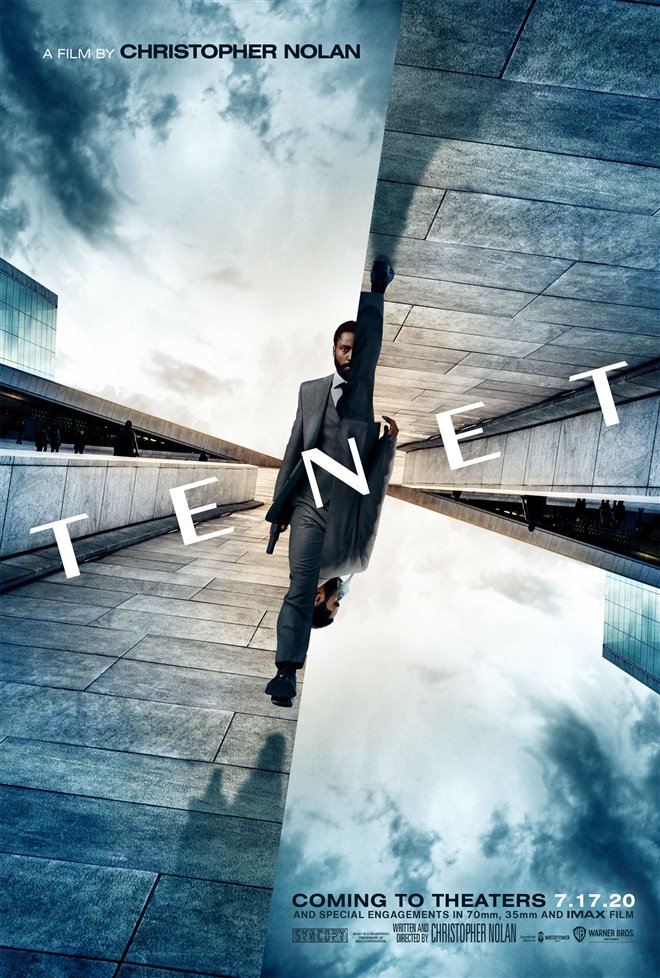 May 22, 2020 | 1 Comment
Check out the highly anticipated second trailer for Christopher Nolan's film Tenet starring Robert Pattinson, which is scheduled to open in theaters this July.
---