The best order for watching the Star Wars franchise
By Tribute on May 31, 2017 | 3 Comments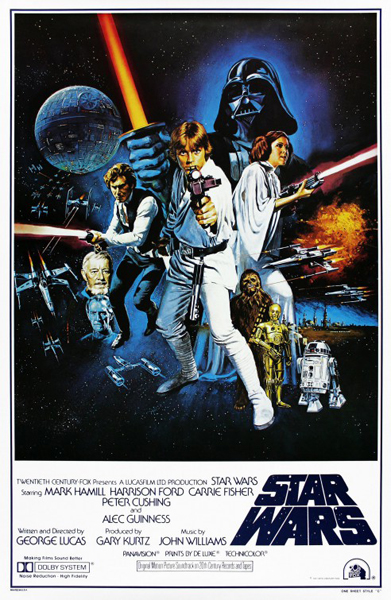 For 40 years, Star Wars has amassed one of the most impressive fan bases in film history. But what about people who have never seen a Star Wars movie and are uninitiated in the ways of the force?
You may be saying, "My friends tell me to check it out, but I just haven't gotten around to it yet." Or: "I don't know if I'll like it, it seems so complicated."
If you've asked those questions, or this one: "There are just so many movies, where would I even start?" Then fear not, my young Padawans (you'll get that reference after seeing Episode I), because we've created a list for you to watch the Star Wars franchise.
This list is not "official" — it doesn't come from Lucasfilm or Disney. But then again, there is no official order. If you've never seen Star Wars before, here's the order we recommend.
1. Star Wars: Episode IV – A New Hope: The original Star Wars movie — this is the one that started it all, and was originally simply titled Star Wars. Some of you might be thinking, "Shouldn't I begin with Episode I and watch them numerically?"
Here's the problem with that. Episodes I, II and III came out after the Star Wars brand had been established as an international phenomenon. In other words, they cater to those already familiar with Star Wars. For example, Episode I: The Phantom Menace has a Jabba the Hutt cameo designed to make the fanboys squee. The movie doesn't introduce us to Jabba the Hutt in a compelling way, because this was already done in Episode VI: Return of The Jedi in 1983. See how confusing this is?
Star Wars: Episode IV – A New Hope is also the simplest story. If you started with Episode I: The Phantom Menace, the vastness of the galaxy would be discombobulating, especially if you're not accustomed to diving into vast fictional universes. Episode IV – A New Hope is the story of a farm boy (Luke Skywalker, played by Mark Hamill) spirited away on a journey. He meets a wise sage (Obi-Wan Kenobi, played by Alec Guinness), a damsel in distress (Princess Leia, played by Carrie Fisher), an adventurous rogue (Han Solo, played by Harrison Ford) and a powerful villain. He also adopts a talking robot made of solid gold, making the film a classic action-adventure story.
It's also the only self-contained story in the cinematic franchise. With the exception of a few small details, the movie isn't "begging" for a sequel. It has a beginning, a middle and a satisfying ending. Is Star Wars the cinematic franchise for you? After watching Episode IV: A New Hope, you'll have your answer.
2. Rogue One: A Star Wars Story. If you enjoyed Episode IV – A New Hope (we're sure you will), Rogue One: A Star Wars Story is the backstory of Episode IV. Essentially, its purpose is to give Star Wars fans more of what they love. If you're in a rush to see what happens in Episode V, you could technically skip this film, but if you've decided you're a Star Wars fan, dive right in.
3. Star Wars: Episode V – The Empire Strikes Back: This film is considered to be not only the greatest Star Wars film to date, but one of the greatest films of all time. Because Episode IV – A New Hope kept things simple, it gave Episode V – The Empire Strikes Back enough headroom to develop the characters further.
What really makes the film is the cast. Whether it's the love story (we won't spoil by naming names), or the intimidation of Darth Vader, there's a permeating sense of innocence and wonder in the most perilous of times.
Episode V – The Empire Strikes Back has arguably the greatest twist in the history of cinema. If you are fortunate enough to not be familiar with the twist in Episode V, activate your hyperdrive and punch it to your couch to watch one of the greatest cinematic achievements of all time.
4. Star Wars: Episode I – The Phantom Menace: Though technically the "beginning" of the saga, The Phantom Menace is more plot than character development and disappointed much of the fan base when it was released in 1999. To begin your Star Wars journey with this movie would be like learning to drive with a manual car in downtown Manhattan during rush hour. However, now that you've learned the twist in Episode V – The Empire Strikes Back, The Phantom Menace can serve as an anthology of how the original trilogy (Episodes IV-VI) came to be.
Technically, Episode I doesn't reveal anything crucial to the rest of the franchise, so we'll leave it up to you.
5. Star Wars: Episode II – Attack Of The Clones: In Episode IV – A New Hope, Obi-Wan Kenobi mentions he fought in "The Clone Wars." Luke is instantly impressed. Obi-Wan is even referred to as "General Kenobi." The Clone Wars was the largest military conflict in the history of the galaxy, and it all began in Episode II. Episode II also catches the viewer up on what was essential in Episode I, making it the perfect place to dive into the prequel trilogy. Set your blasters to "fun" and dive into the Clone Wars!
6. If you've decided you have to watch everything Star Wars related, at this point you may want to delve into the animated TV series Star Wars: Clone Wars (Seasons 1 and 2): This 2003 to 2005 Cartoon Network series was commissioned to bridge the gap between Episode II – Attack Of The Clones and Episode III – Revenge of the Sith. It is completely optional, but highly recommended to those interested in watching everything related to the Clone Wars. Watch only the first two seasons, and save season 3 for a little later.
Star Wars: The Clone Wars (film): This 2008 animated film was originally going to be televised, but George Lucas was so confident in his new series he wanted a cinematic release. While Star Wars: Clone Wars, the aforementioned series, has questionable canon, we can place this film as taking place shortly after season 2. It's not essential viewing, but highly recommended for full Clone Wars immersion.
Star Wars: The Clone Wars (series): This series (2008 to 2015) follows in the footsteps of the 2008 animated film. Unlike other installments in the prequel universe, it has near-universal acclaim from Star Wars fans, and is considered to be George Lucas' redemption after his polarizing prequel trilogy. Highly recommended. It will make every Star Wars movie feel more significant and consequential, but the series doesn't reveal essential plot information necessary to understand the other movies.
Star Wars: Clone Wars (season 3): This third season, now questionably canon, picks up somewhere in the middle of the Clone Wars and ends on the opening shot of episode 3. You will find some inconsistencies between this incarnation of the Clone Wars and the 2008 incarnation. This is because Lucas was much less involved in the 2003 version. Nevertheless, it's a wonderful way to complete the Clone Wars journey, and will make Episode VI – Return of the Jedi all the more satisfying and complex. Still, it's not essential to understanding Episode VI.
7. Star Wars: Episode VI – Return of the Jedi: The third Star Wars movie to be released in theaters. For years, this film was considered to be the worst of the Star Wars films, but time has remedied this. First, the film was going up against Episode IV – A New Hope and Episode V – The Empire Strikes Back, both of which were international phenomenons the likes of which the moviegoing world had never seen. Second, the upcoming prequels would take away the title of worst Star Wars movie.
We've put a lot of Star Wars media in between Episode V – The Empire Strikes Back and Episode VI – Return of the Jedi to help give Return of the Jedi greater emotional stakes, but jumping straight from The Empire Strikes Back to Return of the Jedi works as well. Return of the Jedi, like its predecessor, also has a twist. This twist is spoiled in Episode III – Revenge of the Sith, which is why it precedes III on our list. Episodes V to VI are the heart of Star Wars, and the prequel trilogy and its supporting series serve as anthologies. This is where the original trilogy ends. We won't see our heroes again until Episode VII!
8. Star Wars: Episode III – Revenge of the Sith: The conclusion of the Clone Wars and the darkest of any Star Wars cinematic release. Because this film gives away a spoiler that has a satisfying reveal in Episode VI – Return of the Jedi, we recommend watching it after VI. Episode III's tragedy is also more profound after seeing Episode VI, since you now know what will happen to all of these characters.
While there are some who suggest seeing Revenge of the Sith before Return of the Jedi, it's important to remember Sith was released 22 years after Return of the Jedi. It serves as an anthology, or a background story to the original trilogy. The prequels simply contain too many winks and nudges to the original trilogy to be considered self-contained stories. Still, Episode III – Revenge of the Sith is a can't miss. It chronicles the downfall of Darth Vader from noble Jedi and pupil of Obi-Wan to the galaxy's most feared villain.
Congratulations! You've seen the entire George Lucas-era Star Wars films. But wait, there's more!
Star Wars Rebels: This ongoing critically acclaimed series takes place between Episodes III and IV, and serves to bridge the gap between them. The series airs on Disney XD, and for a lot of children, it's their first exposure to the Star Wars saga. But this show isn't just for kids. Star Wars has always been for the whole family. Whether you're a kid, or a kid at heart, check out Star Wars Rebels. It's not essential, but highly recommended.
9. Star Wars: The Force Awakens: Set 30 years after the events of Star Wars: Episode IV – A New Hope, a new generation of heroes (Rey, Finn and Poe Dameron) emerges to save the galaxy, with the help of a few old friends (Han Solo, Leia Organa and Luke Skywalker). The Force Awakens mirrors A New Hope in many ways. A doomsday weapon, a desert planet, an astromech droid, a rebellion. The emotional weight of the previous movies weigh heavily on the older generation, begging the question: "Can we escape our destiny?"
There you have it! By the time Star Wars: The Last Jedi hits theaters this Christmas, you'll be all set. For all the latest Star Wars news, don't forget to bookmark our site.
Head on over to the comments to let us know what you think of our list! In what order did you see Star Wars, and what order do you recommend? ~Yanis Khamsi
---
---
---
---
Similar Articles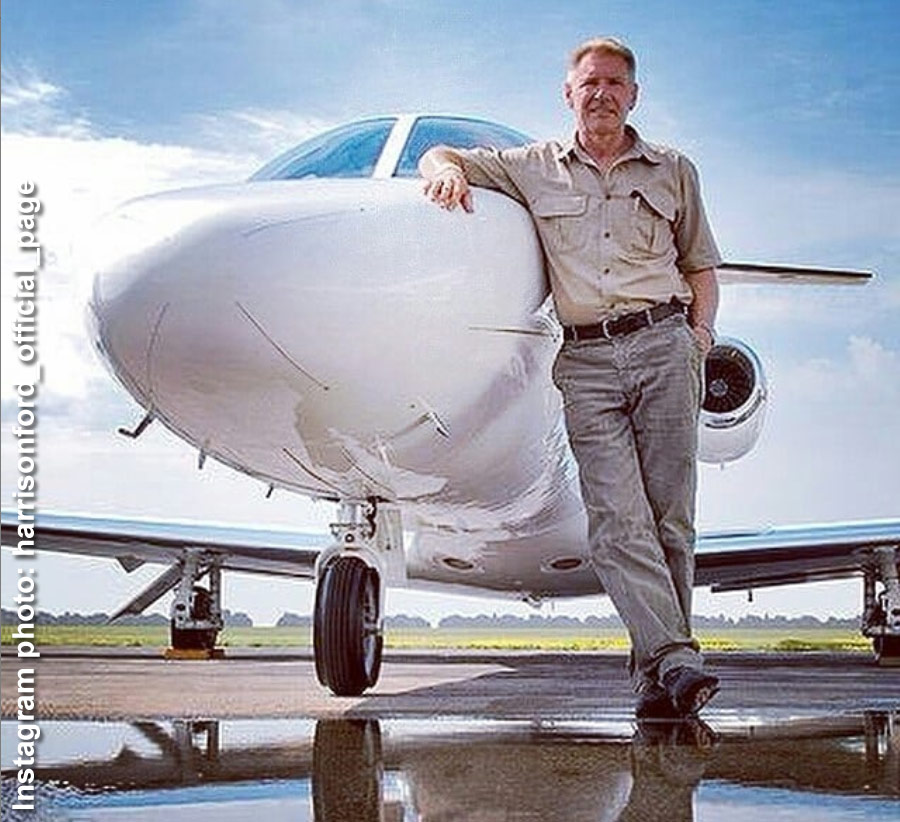 April 30, 2020 | 16 Comments
Harrison Ford, 77, was out on April 24, piloting his Aviat Husky when he crossed a runway that was already in use at a California airport. 
---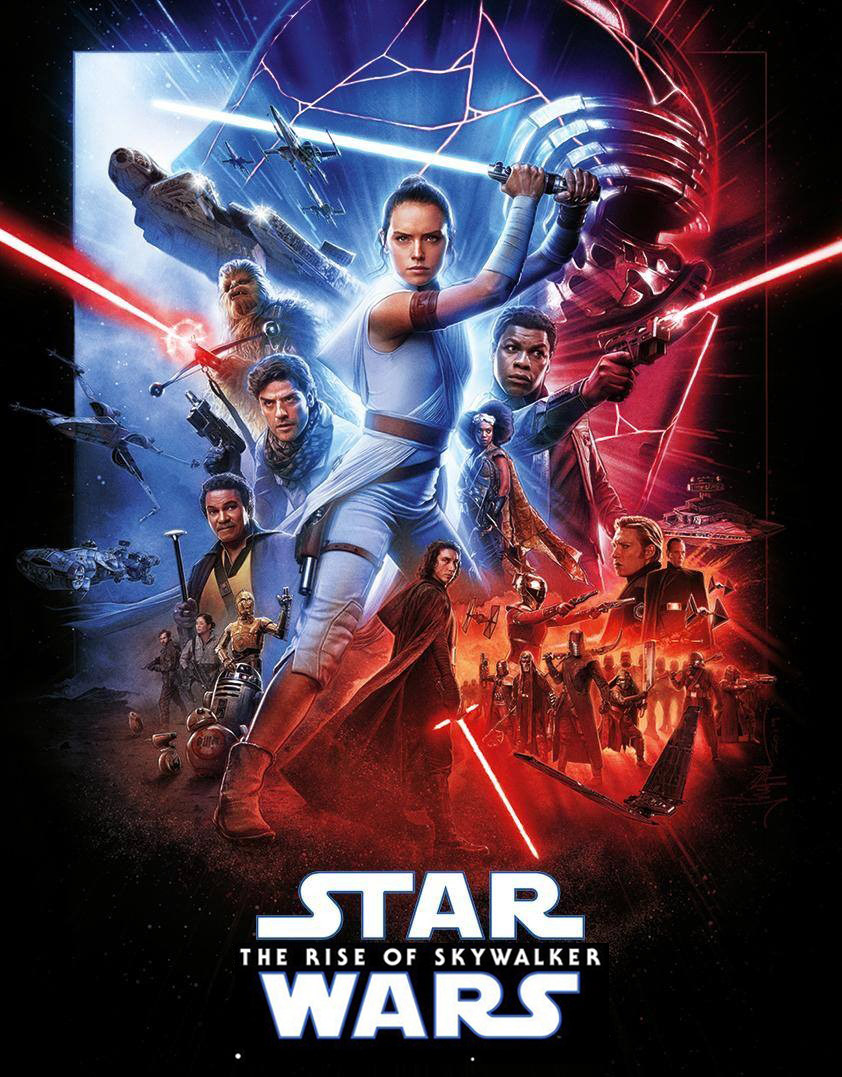 December 18, 2019 | 1 Comment
Star Wars: The Rise of Skywalker has stunning visuals, the iconic score, all the characters we've grown to love and plenty of surprises that fans will love.
---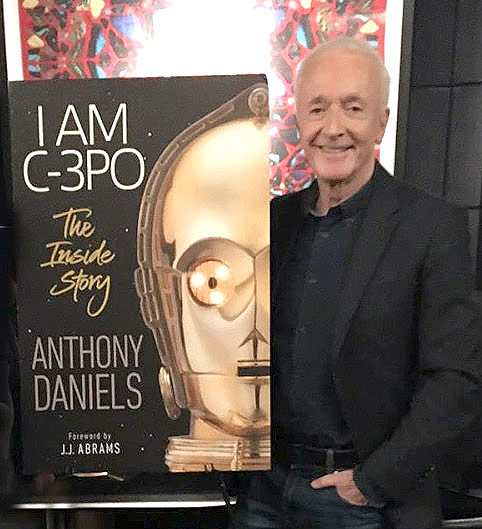 November 13, 2019 | 2 Comments
We chatted with Star Wars star Anthony Daniels, best known for his portrayal of golden droid C-3PO, about his book I Am C-3PO, which has tons of info for fans!
---