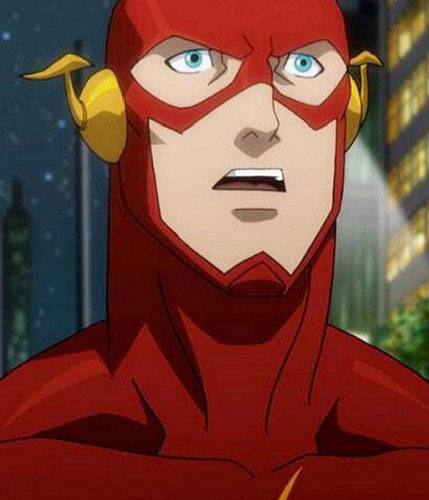 Out like a flash.
Anticipation has been steadily bubbling for the upcoming DC Comics film The Flash, but a cloud of doubt may now be casting a shadow on its production. According to recent reports, the film's director has just abandoned the project.
Seth Grahame-Smith has been attached to the picture, which will star Ezra Miller as Barry Allen/The Flash, but that doesn't appear to be the case any longer. Citing unspecified "creative differences" with Warner Bros., the studio backing the film, Seth has left directorial duties in the (hopefully skillful) hands of a yet-to-be-determined replacement.
This development has some questioning the foundation of the project, but others are interpreting the news with a welcome sigh of relief.
Seth's credits as a director lean towards the slim side, having only helmed two episodes of the MTV series The Hard Times of RJ Berger. As The Flash is a considerably heftier endeavor than his prior work, some people suggest he bit off more than he could chew in attempting to lead the big-budget, sure-to-be epic blockbuster.
His resumé as a writer is slightly beefier, including Pride and Prejudice and Zombies, Abraham Lincoln: Vampire Hunter and Dark Shadows.
Seth isn't the first director to depart a DC Comics film as a result of "creative differences." In April 2015, Michelle MacLaren, who has directed episodes of The Walking Dead, Breaking Bad and Game of Thrones, dropped out of Wonder Woman. Monster's Patty Jenkins was then slotted in to take over the movie.
Details surrounding the plot of The Flash remain vague, but it's rumored that the film will explore how scientist Barry Allen was sprayed with chemicals and subsequently developed the ability to move at super speeds. It's believed that The Flash will be tasked with protecting his home, Central City, from impending forces.
The Flash has been slated for a March 16, 2018 release date. There's no word yet on whether Seth's exit will change that.
~Matthew Pariselli