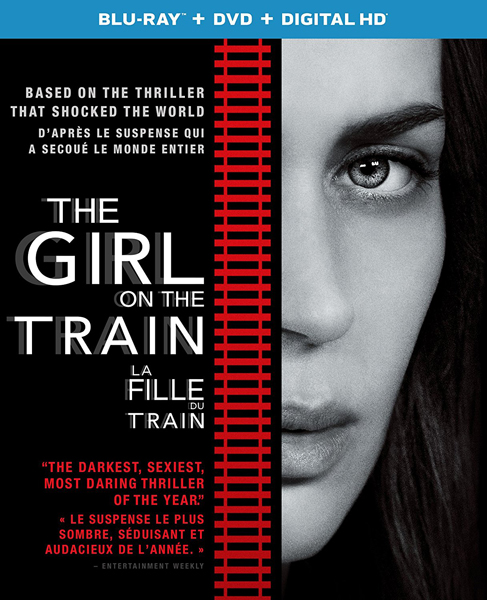 It's no doubt that book-to-screen adaptations can be a difficult feat to master, especially if the source material is filled with complex storylines told from many different perspectives. For The Girl on the Train, the film based on author Paula Hawkins' bestselling novel of the same name, the transition was obviously tricky.
The film follows Rachel Watson (Emily Blunt), whose life has nearly reached rock bottom, as her recent divorce and unemployment have caused her to turn to alcohol as a coping method. To keep up appearances of still having a job for her roommate Cathy (Laura Prepon), Rachel rides a train into the city everyday.
During the commute, she peers out the window in anticipation of catching a passing glance at a young couple on the porch of their house. Rachel forms an almost obsession with these strangers — she makes up their names, personalities and motivations. During the ride, Rachel also gets a glimpse of her former life, the house she once shared with her ex-husband Tom Watson (Justin Theroux).
Tom is now married to Anna Boyd (Rebecca Ferguson). They have a child together and seem to be very happy. In several flashback sequences, it's revealed that Tom had an affair with Anna, while married to Rachel.
Megan Hipwell (Haley Bennett) works for a time as the nanny to Tom and Anna's child, and we soon find out that she and her husband Scott (Luke Evans) are the couple that Rachel fantasizes about.
One day on her ride into the city, Rachel sees Megan kissing a man who is not her husband. A few days later, Megan goes missing, and Rachel then becomes entangled into the lives of the mysterious couple she has watched for so long. As the film progresses, it becomes clear that not all is as it seems, and that everyone's past is filled with dark secrets.
The film's direction, under Tate Taylor (The Help, Get on Up) works. However, The Girl on the Train ultimately feels like it should be a made-for-TV movie, despite the big names attached to it.  That is not to say that Hawkins' novel is nothing short of a thrilling and suspenseful murder-mystery (the New York Times would also agree).
It's the fact that such a multi-layered, intermixed storyline has to be approached in a conventional and linear way to make it film-friendly. However, not every manuscript can adapt seamlessly into a feature-length movie.
One aspect of the film that does bare some semblance to a big-budget Hollywood production are the performances from the cast. Blunt gives us a vulnerable and quite tragic protagonist — her realistic portrayal of her character's transformation from self-destruction to self-redemption is very convincing. Theroux is also very good as the charming and utterly manipulative Tom. Individually, each character's deepest, and most complicated flaws are captured well. Perhaps these great performances are owed mostly to Hawkins' ability to really flesh out characters who possess raw, human feelings. Whatever the case, the acting on the part of the whole cast was commendable.
All in all, following the smash success of its source novel, it is understandable why a film version of The Girl on the Train was inevitable. And it does work as movie; but perhaps it should have set its sights on the small screen instead. There is such a thing as being too ambitious.
Special features:
*The Women Behind The Girl focuses on author Paula Hawkins' and screenwriter Erin Cressida Wilson's challenges of writing the novel The Girl on the Train into a movie. It talks about  Tate Taylor's direction in capturing the story. Hawkins, producer Marc Platt, and other cast members talk about the three female main characters, Rachel, Anna and Megan, and how their individual stories contrast between those of the main male characters.
* In On Board The Train, Taylor, Hawkins, along with the main cast analyze each of their characters in-depth. Expanding upon many of the same concepts as in the first featurette, we learn more about how each of the actors were cast for their roles. Film elements like photography are also discussed, and how this visually framed each character.
Have you seen The Girl on the Train? If you've seen the movie and would like to review it, click here! ~Ashleen Grange