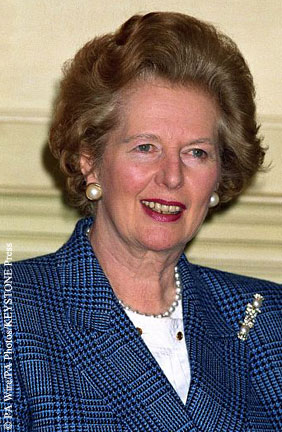 The battle for women's equality may be ongoing, but it made huge strides in the last century thanks to barrier breakers such as Margaret Thatcher.
Though steps have been taken—especially in the Western world—to achieve equality, there are still hurdles to be crossed.
Women feature in politics, but it has been rare for them to be elected to high-ranking positions. The United States of America has never had a female president. The Canadian public has not yet voted in a female prime minister, though Kim Campbell was appointed prime minister for a short time in 1993 when Brian Mulroney resigned (she lost the position in a public election later that year). Australia gained a female prime minister in similar circumstances in 2010 when Julia Gillard was given the title after Kevin Rudd stepped down as party leader. New Zealand saw its first female prime minister in the late 1990s when MP Jenny Shipley gathered support from the National Party to replace Jim Bolger. Bolger subsequently resigned and on December 8, 1997, Shipley was appointed prime minister.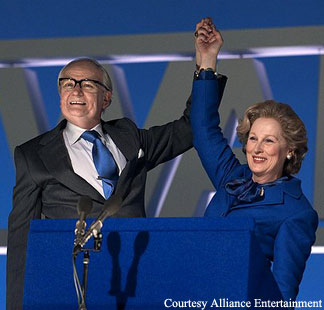 But it was Margaret Thatcher who led the way when she was elected prime minister of the United Kingdom.
Born in 1925, Margaret (née Roberts) was the daughter of a grocer, whose family lived in an apartment above the larger of the two stores her father owned. As a student at Oxford, she had her first taste of power as President of the Oxford University Conservative Association.
Following graduation, while working as a chemist, she was also a representative of the University Graduate Conservative Association. In 1951 she was chosen as the Conservative candidate for Dartford. It was then that she met Denis Thatcher, a wealthy businessman, whom she would marry 11 months later.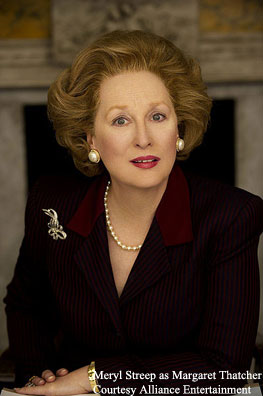 Denis supported Margaret through law school, and her hard work led her to achieve her goal when she became a barrister in 1953. In 1959 she won her first Conservative seat and was elected a Member of Parliament. Through the following years, she held positions such as Parliamentary Undersecretary at the Ministry of Pensions and National Insurance; Conservative spokeswoman on Housing and Land; Secretary of State for Education and Science; Education Secretary; and in 1975, she became the leader of the Conservative Party. The issues she supported included decriminalizing male homosexuality; legalizing abortion; banning the bloodsport hare coursing; and retaining capital punishment. She voted against relaxing divorce laws and fought for lower taxes, saying they served as an incentive to hard work.
Margaret Thatcher was elected prime minister on May 4, 1979. She remained in the position for over 11 years, when she was ousted by her own party and replaced by John Major. Her time in the office was the longest continuous tenure since Robert Jenkinson (Lord Liverpool), who was prime minister from 1812 to 1827.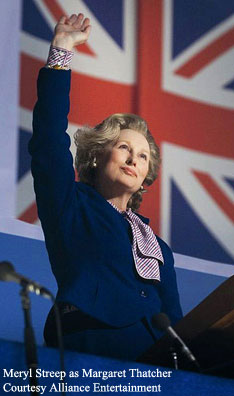 Following two years as an MP, Margaret retired from the House during the 1992 election, saying she wanted more freedom to speak her mind. She has received many honors, including being appointed a Member of the Order of Merit by the Queen; receiving a life peerage as Baroness Thatcher of Kesteven and a Lady Companion of the Order of the Garter. In the Falklands, January 10th is Margaret Thatcher Day. In the United States, she was awarded the Presidential Medal of Freedom; the Republican Senatorial Medal of Freedom and the Ronald Reagan Freedom Award. There is a Margaret Thatcher statue at Hillsdale College in Michigan.
In 1976, she was given the nickname "Iron Lady" by the Soviet Defence Ministry newspaper Krasnaya Zvezda, after she made a scathing attack on the Soviet Union during a speech. She loved the nickname, and it stuck with her throughout her time as prime minister.
The 2011 major motion picture The Iron Lady, starring Meryl Streep in the title role, made use of the moniker. It opened to critical acclaim in the United States and Australia in late 2011, with a wide release planned for 2012. ~Alexandra Heilbron