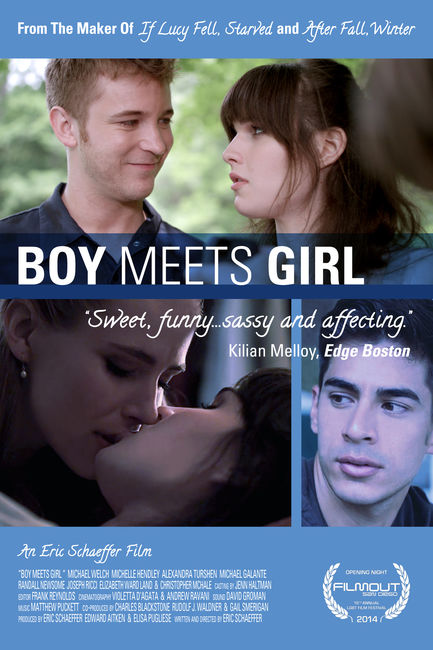 Transgender actress Michelle Hendley made her movie debut in Boy Meets Girl, a fascinating look at the life of a young trans woman named Ricky. Michelle stars as Ricky, who's navigating Southern life and looking for romance in her small hometown. Ricky has a supportive best friend, Robby, played by Twilight alum Michael Welch, in this coming-of-age story with a twist.
Tribute had the chance to talk to Michelle by phone about her movie debut and also her thoughts on Bruce Jenner's now-famous interview, in which he said he's always felt like a woman.
Michelle is well known for documenting her life as a transgender woman through her YouTube channel, and this is how she was discovered. She told us, "Eric Shaffer did a Google search for transwomen and my YouTube page popped up and then he contacted me. "
Michelle had never considered a career in acting, and says, "This completely came out of the blue. I have no prior experience with acting and I guess he enjoyed my presence on my personal blogs and thought it could translate to film."
Michelle found it easy to relate to Ricky, comparing her character's transition to her own. She realized at a young age that she felt like a girl and used to pretend she was one, but says, " It wasn't until I was about 16 or 17 and I thought 'maybe this isn't playing pretend, maybe this is just who I need to be' and it was around then that I started to pursue transition."
Unlike Ricky, who's a little unsure about which gender she's attracted to, Michelle says she was always attracted to boys.
On the topic of Bruce Jenner, who during his interview with Diane Sawyer said he has always been attracted to women, Michelle explained, "Gender and sexuality are two totally different things and they definitely emphasize that quite a bit in the [Diane Sawyer] interview. I think this is how they put it: gender is who you go to bed as and sexuality is who you go to bed with, so for Bruce, going forward in his transition, I can't say how he wants to identify, but I think he would be considered a transgender lesbian. He identifies as female and he likes females so he would be a transgender lesbian, if that makes sense."
I asked Michelle about a scene in that takes place in her bedroom, where there's an American Girl Samantha doll on the bed and asked if she played with dolls when she was younger. She admitted that she did, adding that the doll in the movie actually was hers from when she was younger, saying, "In fact, a lot of things from my own room were brought to the set for Ricky's room."
There are currently several other transgender boys and girls who are documenting their own stories via websites such as YouTube and Michelle said she finds it inspiring that their voices are now being heard, saying, "I am being contacted by so many trans kids all over the place and it's amazing to hear the spectrum of their experiences."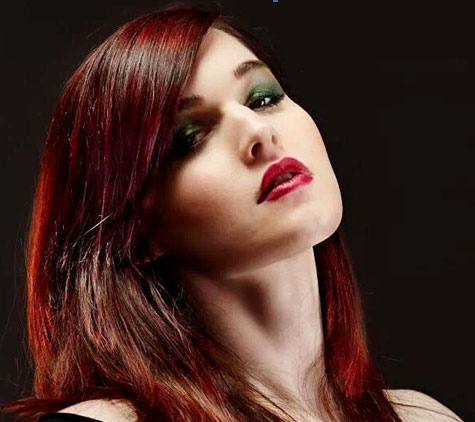 When asked what the most difficult thing was about being in a movie, Michelle responded, "Every single time you do a take, it has to be fresh, it has to be new, it can't come off like you've said it one hundred times even though you have. I found that that was exhausting, I did not realize how much acting can take out of you – you had to kind of build your stamina with that."
Michelle had nothing but praise for her co-star, Canadian actor Michael Welch, saying, "Michael is seriously the most easygoing, the nicest, down-to-earth guy. I mean, it sounds kind of cliché but he really really is the chillest, coolest guy to work with and we had awesome chemistry on-and-off set and it was great."
Since completing Boy Meets Girl, Michelle has filmed a guest appearance in a TV series and she's planning to continue building her acting resumé: "I am actually moving up to New York this summer and I am working with an agency right now, which is super cool, and I'm taking auditions."
Boy Meets Girl enjoyed a limited U.S. theatrical release earlier this year and garnered numerous awards on the film festival circuit, including Best Feature at the Teaneck International Film Festival, the prestigious Iris Prize Festival and the Memphis Gay & Lesbian Film Festival. The film also picked up multiple awards at FilmOut San Diego, sweeping up nearly every jury award for which it was eligible at the 2014 festival – Best Feature, Best Director, Best Screenplay, Best Actress, Best Actor, Best Supporting Actress and Best Supporting Actor. Michelle also won the Programming Award for Outstanding Emerging Talent.
Boy Meets Girl is now available at Wolfe DVD and Wolfe OnDemand as well as on iTunes, Google Play, Amazon Instant and Vudu. ~Alexandra Heilbron