Tribute talks to Lady Antebellum's Dave Haywood
By Alexandra Heilbron on July 28, 2011 | 2 Comments
We had a chance to talk with Lady Antebellum's Dave Haywood by phone about the band's brand new album titled "Own the Night," which will be released on September 13, 2011.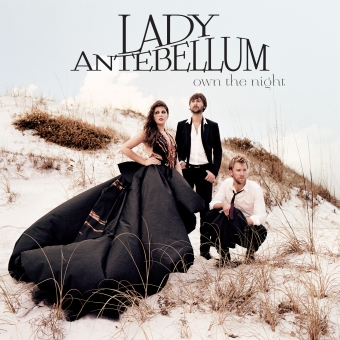 It was really exciting to watch the 2011 Grammys when Lady Antebellum won five awards, what was that night like for you?
It was pretty crazy to be there. We felt like we were watching it as well (laughs). It almost felt like we were watching something happen and it almost was so surreal it wasn't even happening to us. I know that sounds cliché but when you're in that moment it's honestly the truth. For us too, we still consider ourselves the newbies, the new people in the music industry so to be recognized on so many levels. As country artists we pride ourselves on being in the country genre and when you're up there next to Eminem and Rihanna and all these pop artists and rap artists it's pretty bizarre. But yeah, that night was spectacular for us. We felt just completely like it was an out-of-body experience and celebrated more than we ever have in our careers that night.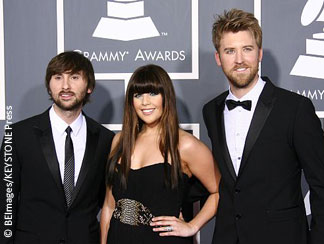 "Need You Now" became such a huge hit. It's not only on country stations but on pop and adult contemporary stations as well. Did it come as a surprise that the song became so successful so quickly?
Absolutely. You know, when we wrote that song, we really didn't feel like we knew what we had at all. We actually wrote the song and never even listened to it again for six or seven months. We just put it away and had it on our iTunes on our computer and then right before we were recording our album, we were like, 'Remember that one song we did that one day, maybe we should try recording that one for the record.' Needless to say, we're thankful we did. And I mean, at the time we recorded it, we really liked it a lot, but we just thought it would be one of those album tracks that would never get released. We never expected it to do what it did on country and especially what it did on pop, I mean, that blew us away. It's just a rare thing what ends up working sometimes on the radio and "Need You Now" definitely is no exception and it caught us off guard, for sure.
How long did it take you to write it?
It was fast. I feel like some of our best songs are the fastest ones. It just kind of came out and it was a natural kind of process. The way we write is very collective and collaborative. I mean, everyone's throwing out ideas or melodies or lyrics. It's literally a group project. We knocked it out within an hour which is really fast for us.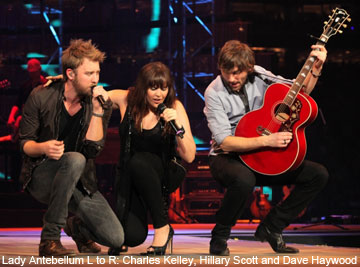 Some of the songs you've written have been recorded by other artists — did you write them specifically for other people?
Most of the time we just write to write, we say, and for ourselves mainly. And sometimes we'll write a song that we feel might not fit our style. We know a lot of country artists so we'll call up one of them and say, Hey man, I know you get songs all the time but give this one a shot, I think it could fit you pretty well. Stuff that we don't feel fits us, we love when other people give them a listen and then record it.
What can you tell me about the new album?
So much! How much time do you have? I feel like we spend more time in the recording studio than we do with anything else in our career. Other than writing songs, our main passion and our main love is just being in the studio and being in that world. Literally this is our collection of writing for the past year and a half and then being in the studio every day for four or five months straight. So I mean, it's everything for us. This record is everything that we've gone through and everything that we want to say that's happened in our lives. It's a huge part of us. It's not a little fly by night — 'Hey, we should throw together some songs and throw out a record.' We put every single thing we have into it — time and emotion, money and everything that we have in our career up to this point goes into the record. So we feel we've got a great collection of stuff and you know, only the fans will tell.
"Just a Kiss" from "Own the Night" has been doing really well. Can you predict which other songs from the album will be hits?
We feel that passionate about the song "We Owned the Night," which is where we got the title for the album from, but you know, honestly with every record, we put it out there and we kind of let the fans decide. Between our Facebook and Twitter and being at shows, and hearing what people are talking about, it starts to become fairly obvious after a couple of months which songs are standing out to the fans. So honestly, we take a lot based on hat. Other than the title track right now it's kind of up in the air, we'll put it out there and see what people like.
Have you seen people doing covers of your songs on YouTube?
Yes we have. That is one of our favorite things to do. It's such a cool flattering honor to peruse around YouTube and see the "Just a Kiss" covers and the "Need You Now" covers.
Is it true that Hillary Scott was rejected twice by American Idol?
Yes, she was. Before we had started Lady Antebellum, probably two years before we started the group, she had tried out twice for Idol and didn't even make it on TV [to audition for the judges]. Within the first round, they axed her. But you know, it's a television program that chooses people not solely based on talent and for what it's worth, we're happy that she didn't make it because we wouldn't have met her and that wouldn't have been our story and our group wouldn't be here.
When is the band touring again? Will you be doing any Canadian cities?
Yes we will. We have got some we are still kind of putting them together but the rest of this year, mainly towards winter time, we'll make sure it's nice and cold when we come up there so you can come inside and warm up to us. After the record comes out in September we're going to hopefully do a big headlining tour shortly after that and Canada is one of our favorite places to play. We play up there a lot. We love getting up there, from Vancouver to Toronto and everywhere in between. We are looking forward to it and honestly some of our most favorite shows have been up there. The fans love country music and it's just a great, great environment for what we do so we're thankful that people listen to us up there.
~Alexandra Heilbron
---
---
---
---
Similar Articles
---
---
---