TRON: Legacy FUN FACTS
By Alexandra Heilbron on October 26, 2010 | 2 Comments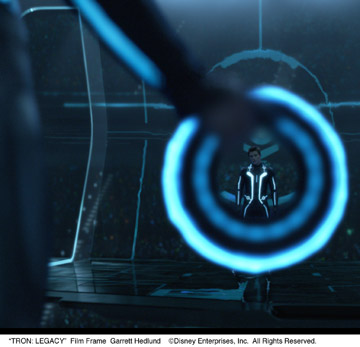 In the upcoming TRON: Legacy, Sam Flynn (Garrett Hedlund) investigates a strange signal sent from his dad's old Arcade—a signal that could only come from his father himself: Kevin Flynn (Jeff Bridges). He then finds himself pulled into a digital world where Kevin has been trapped for 20 years.
With the help of the fearless warrior Quorra (Olivia Wilde), father and son embark on a life‐or‐death journey across a visually-‐stunning digital world—a   world created by Kevin himself that has become far more advanced with never‐before‐imagined vehicles, weapons, landscapes and a  ruthless villain who will stop at nothing to prevent their escape.
FACTS:
Helming "TRON: Legacy" is first-time feature-film director Joseph Kosinski, who proved his unique visionary approach as a commercial director on campaigns such as Halo, Gears of War and Nike.
Original "TRON" writer/director Steven Lisberger is a producer on "TRON: Legacy", along with Sean Bailey and Jeffrey Silver.
 Jeff Bridges, winner of both the Oscar and Golden Globe for his role in "Crazy Heart," reprises the role of Kevin Flynn, which he originated in "TRON" (1982) and Bruce Boxleitner reprises the role of Alan Bradley, which he originated in "TRON" (1982).
"TRON: Legacy" was written by Eddy Kitsis & Adam Horowitz of Lost fame and is rich in character development and story with its relatable key theme of a son looking for his father.
"TRON: Legacy" is the first 3D movie to integrate a fully digital head and body upon an existing actor to create a younger version of Jeff Bridges' character, Kevin Flynn, using advanced Emotion Capture technology developed by Digital Domain.
 "TRON: Legacy" is the first film to use a Helmet Mounted camera (HMC) in live action, allowing the actor to interact with others in a scene.
 "TRON: Legacy" is the first movie to make extensive use of self-illuminated costumes and to create molded costumes using digital sculpture exclusively.
 "TRON: Legacy" is the first movie that was shot with 35mm lenses and full-35mm chip cameras.
Jeff Bridges is the first actor in cinematic history to play opposite a younger version of himself.
Grammy-award winning French electronic duo Daft Punk scored "TRON: Legacy," composing 24 tracks in all. They are also seen in a brief cameo.
Michael Sheen cites many 'showmen' as inspirational to his creating the role of flamboyant nightclub owner Castor—from Mae West to Ziggy Stardust.
The light suits were created using electroluminescent lamps made from a flexible polymer film.
Lightcycle design was inspired by the original sketches of Syd Mead, who designed them for "TRON" back in 1982. Creating Lightcycles that would form visual units with their riders and still give them room to move was a challenge for "TRON: Legacy" vehicle designer Daniel Simon and the rest of the vehicle design team.
Both Garrett Hedlund (Sam Flynn) and Olivia Wilde (Quorra) received training in Parkour and martial arts for their roles.
In order to give a sense of reality to the world of the Grid, many sets were built on sound stages, including Flynn's Arcade, Kevin Flynn's safe house, and the End of Line Club as well as entire streets, which were built on a greater scale than most real city streets.
The 3D technology in "TRON: Legacy" was developed post-"Avatar" and represents the most advanced in the world today.
The film was shot in 3D, but in order to give the audience an immersive experience on the Grid, the opening scenes in the real world are 2D, switching to 3D when Sam enters the Grid.
The weapons in "TRON: Legacy" include light discs and batons. Light discs, worn by every program on the Grid, store all the data about the program and his essence, but they become a lethal weapon when thrown and always return to their owner. Batons can form both vehicles and specialized weapons depending on the code keyed in and also store huge amounts of data.
Vehicles in "TRON: Legacy" include the sleek, fast Lightcycle, the Light Runner, on the Grid a powerful racing car but in the Outlands a tough off-roader; the Recognizer, a huge, U-shaped vehicle that roams the streets looking for wayward programs; Solar Sailers that are flying cargo ships; and Clu's Rectifier battleship, which is three times larger than any aircraft carrier in the real world, holding Clu's entire army.
Because donning the light suits was a time-consuming and labor-intensive process, special inversion boards were provided to allow actors to get off of their feet and recline without endangering the costume.
The helmets worn by the characters were specifically designed by the costume designers to coordinate with the characters and the look of "TRON: Legacy"—no prop helmets were used.
Programs loyal to Clu wear clothing and drive vehicles lighted with oranges, reds, and yellows—the colors of Clu's domain, whereas the colors of the grid dwellers and their environment are the cool whites, blues and silver.
Filmmakers reached out to the National Academy of Sciences to advise them on scientific veracity to make sure laws of science supported the ideas and concepts in the film—even if the means to accomplish the ideas do not exist yet.
The light discs created for the film consist of 134 LED lights, are radio-controlled, and attached to the suits with magnets. In addition, they house the batteries that power the suit lights. They are heavy, so care had to be taken when throwing them on set.
Several of the vehicles in "TRON: Legacy" were practically fully built for certain scenes, as opposed to computer-generated, in keeping with director Kosinski's vision of blurring the line between CGI and reality.
Flynn's Arcade holds a treasure trove of icons for "TRON" fans: the Master Control Program desk caddy from the original film; the tabletop computer interface and a condensed version of the Shiva laser, which takes Sam into the Grid; a map of the Grid embedded in the code of the background image; and Sam's drawings from childhood on the wall.
Visual effects supervisor Eric Barba and his team created over 1400 visual effects shots for "TRON: Legacy."
---
---
---
---
Similar Articles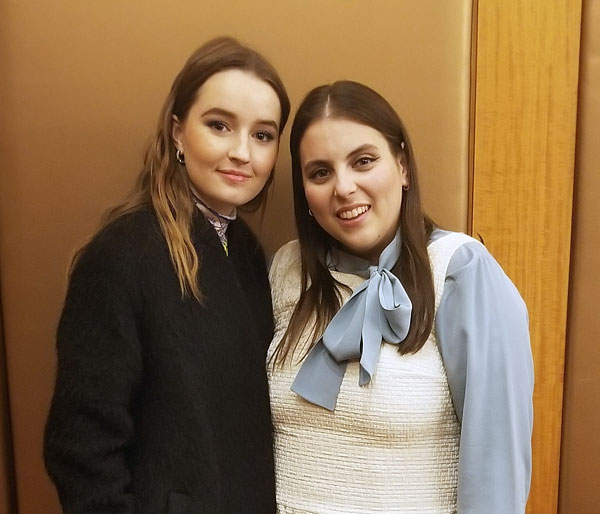 May 24, 2019 | Leave a Comment
We chatted with Booksmart stars Beanie Feldstein and Kaitlyn Dever who talk about their friendship, getting the roles right and working with Olivia Wilde.
---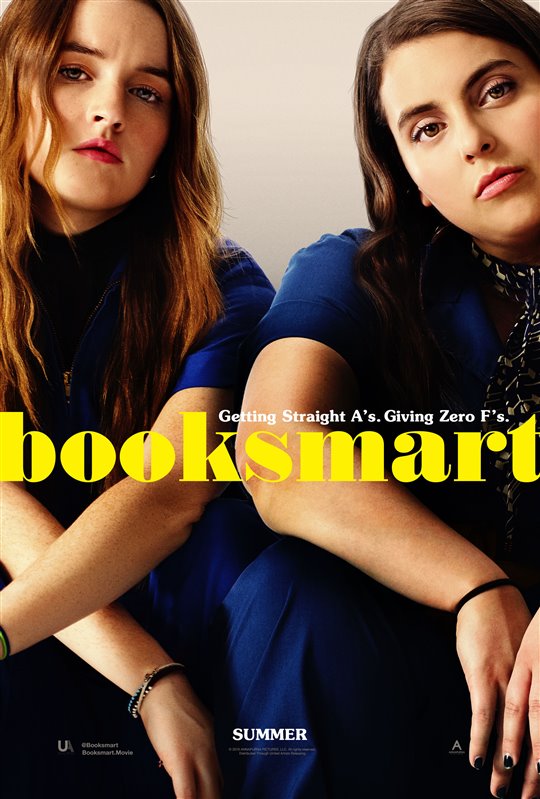 May 23, 2019 | Leave a Comment
Olivia Wilde's directorial debut Booksmart, starring Beanie Feldstein and Kaitlyn Dever, is hilarious, raunchy and heartfelt. It's a cult classic for this gen.
---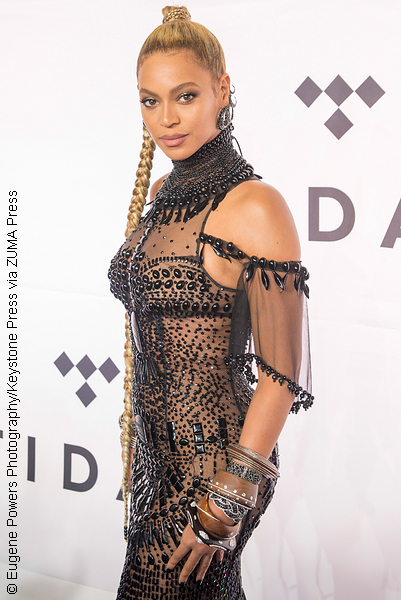 January 19, 2017 | 9 Comments
Beyonce is now the latest celebrity to come forward in support of the Women's March on Washington event scheduled for Saturday, Jan. 21. Learn about it here.
---