What to watch at home this week – August 1 to 7
By Alexandra Heilbron on August 1, 2022 | Leave a Comment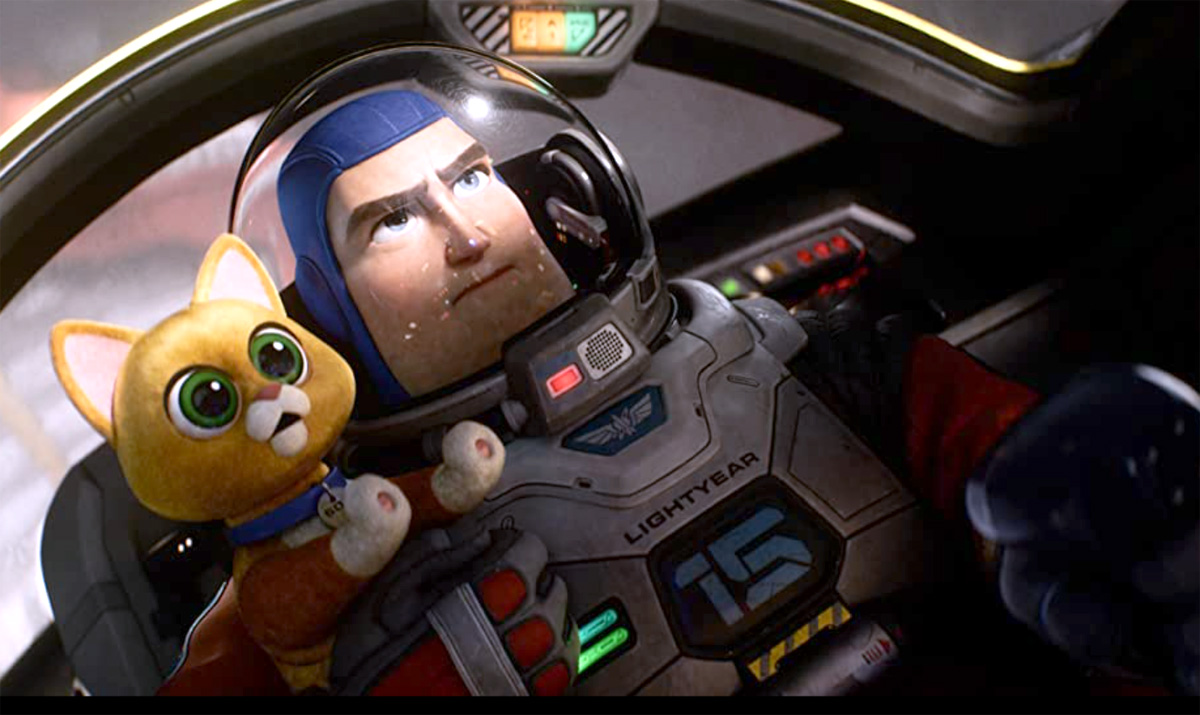 Find out what's new this week on Netflix, Prime Video, Disney+, BritBox, Apple TV+, CBC Gem and more, including Lightyear starring Chris Evans, and new DVD and Blu-ray releases. See the full list of new titles and watch the trailers below. ~Alexandra Heilbron
Lightyear – Legendary Space Ranger Buzz Lightyear (Chris Evans) is marooned on a hostile planet 4.2 million light-years from Earth alongside his commander and their crew. As Buzz tries to find a way back home through space and time, he's joined by a group of ambitious recruits and his charming robot companion cat, Sox. Complicating matters and threatening the mission is the arrival of Zurg, an imposing presence with an army of ruthless robots and a mysterious agenda. Debuts August 3 on Disney+.
The Constant Gardener – This Oscar-winning feature film stars Rachel Weisz as a brilliant and dedicated activist, who is murdered in a remote area of Northern Kenya. Tessa's traveling companion, a local doctor, appears to have fled the scene, and the evidence points to a crime of passion. The British High Commission in Nairobi assumes that Tessa's widower, Justin Quayle (Ralph Fiennes), will leave the matter to their discretion. They could not be more wrong…. Debuts August 1 on BritBox.
Nocturnal Animals – Susan (Amy Adams) receives a package from her ex-husband Tony (Jake Gyllenhaal), whom she left 20 years earlier. Inside is a book manuscript called "Nocturnal Animals," with a note that says she inspired him to write it. He asks for her opinion. Susan begins to read and quickly becomes obsessed with the script. She interprets the violent thriller as a secret threat of symbolic revenge, and finds herself recalling her past marriage, while confronting some dark truths about herself. Debuts August 1 on Netflix.
Young Adult – Mavis Gary (Charlize Theron) is writer of teen literature who returns to her small hometown to relive her glory days and attempt to reclaim her happily married high school sweetheart (Patrick Wilson). When returning home proves more difficult than she thought, Mavis forms an unusual bond with a former classmate (Patton Oswalt) who hasn't quite gotten over high school, either. Debuts August 1 on Netflix.
August 1
About A Boy (BritBox)
The Addams Family (Netflix)
Addams Family Values (Netflix)
Bean: The Movie (BritBox)
Big Tree City (Netflix)
C'est Comme Ça que je t'aime (Happily Married): Season 2 (CBC Gem)
The Constant Gardener (BritBox)
Country Strong (Netflix)
Downsizing (Netflix)
Good Burger (Netflix)
The Ipcress File (BritBox)
The Italian Job (Netflix)
Law & Order: Season 6-16 (Prime Video)
LEGO Friends: Heartlake Stories: Limited Series (Netflix)
Mr. Bean's Holiday (BritBox)
Monty Python's Meaning of Life (BritBox)
Movie 43 (Netflix)
Nocturnal Animals (Netflix)
Pride & Prejudice (2005) (BritBox)
Red Dawn (2012) (Netflix)
Tenet (Netflix)
We Were Soldiers (Netflix)
Young Adult (Netflix)
The Young and Prodigious T.S. Spivet (Netflix)
August 2
Bring Him Back Dead (Digital/VOD/DVD)
Cow (DVD/Blu-ray)
Dawn (Digital)
The Highwayman (Digital)
Mr. Malcolm's List (VOD/Digital)
Ricardo Quevedo: Tomorrow Will Be Worse (Netflix)
The Skunk Ape Experiments (VOD)
White Elephant (DVD/Blu-ray)
August 3
The Bear: Season 1, 2-Episode Premiere (Disney+)
Breeders: Season 3 (Disney+)
Buba (Netflix)
Clusterf**k: Woodstock '99 (Netflix)
Don't Blame Karma! (Netflix)
Good Morning, Verônica: Season 2 (Netflix)
The Heartthrob: TV Changed, He Didn't: Season 1, New Episode (Disney+)
High School Musical: The Musical: The Series: Season 3, New Episode (Disney+)
Lightyear (Disney+)
Marvel Studios Assembled: The Making of Ms. Marvel (Disney+)
Only Murders in the Building: Season 2, New Episode (Disney+)
Solar Opposites: Season 3, New Episode (Disney+)
What We Do in the Shadows: Season 3 (Disney+)
August 4
All Or Nothing: Arsenal (Prime Video)
Lady Tamara (Netflix)
Kakegurui Twin (Netflix)
The Orville: Season 3 (Disney+)
Super Giant Robot Brothers (Netflix)
Wedding Season (Netflix)
August 5
24: Legacy: Season 1 (Disney+)
42 to 1 (Disney+)
Black Bird, Final Episode (Apple TV+)
Bobby & Harriet Get Married (CBC Gem)
Carter (Netflix)
Darlings (Netflix)
Explorer: The Deepest Cave (Disney+)
Extras (BritBox)
Givers of Death (Digital/VOD)
Lego Star Wars Summer Vacation (Disney+)
Licorice Pizza (Prime Video)
The Lion King (2019) (Sing-Along Version) (Disney+)
The Lion King II: Simba's Pride (Sing-Along Version) (Disney+)
Louis Cyr: The Strongest Man in the World (CBC Gem)
Luck (Apple TV+)
The Most Dangerous Game (Digital)
The Outlaws: Season 2 (Prime Video)
Physical, Final Episode (Apple TV+)
Prey (Disney+)
Rise of the Teenage Mutant Ninja Turtles: The Movie (Netflix)
The Sandman (Netflix)
Thirteen Lives (Prime Video)
Tommy (Disney+)
August 6
The Hustle (Prime Video)
Reclaim (Netflix)
August 7
Clara (Netflix)
Made In Italy (Netflix)
Reel Britannia (BritBox)
---
---
---
Similar Articles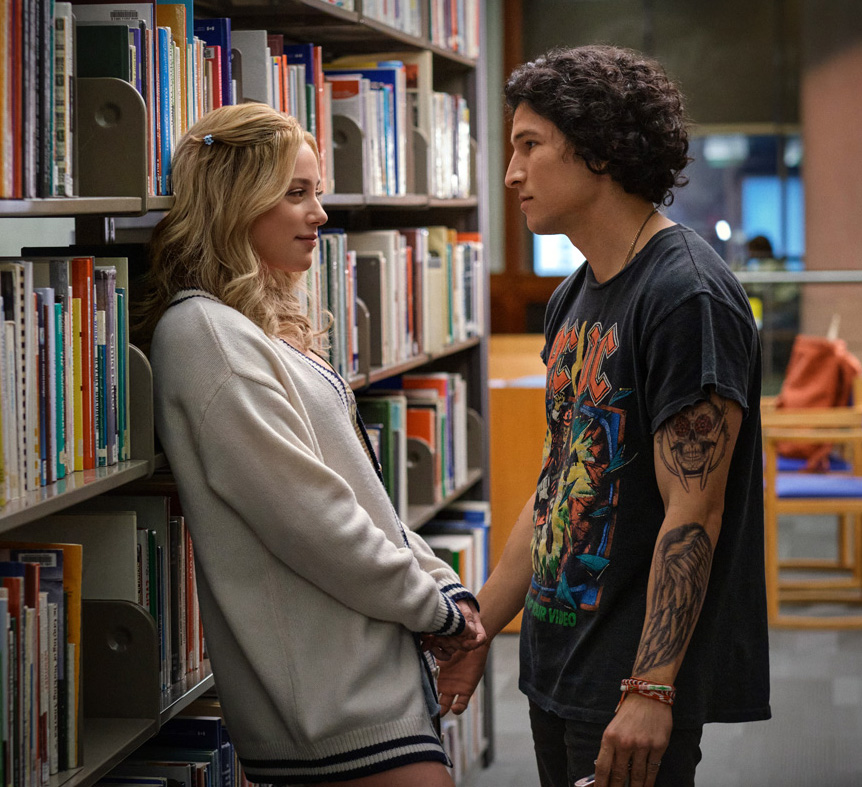 August 15, 2022 | Leave a Comment
Find out all the new streaming content on Netflix, Prime Video, Disney+, BritBox, Apple TV+, CBC Gem & more, including Look Both Ways starring Lili Reinhart.
---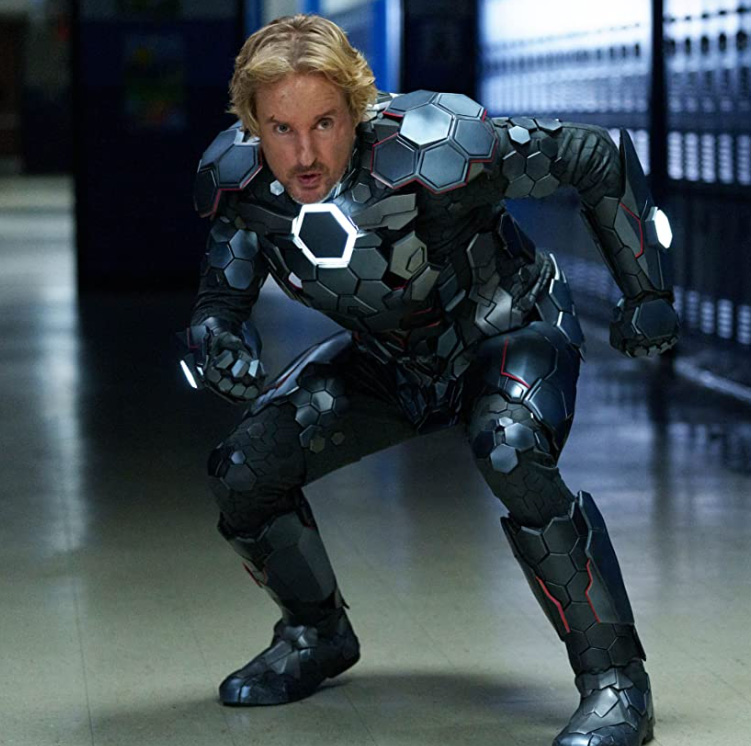 August 8, 2022 | Leave a Comment
Find out what's new this week on streaming and DVD/Blu-ray, including the new Prime Video series A League of Their Own and the Blu-ray Downton Abbey: A New Era.
---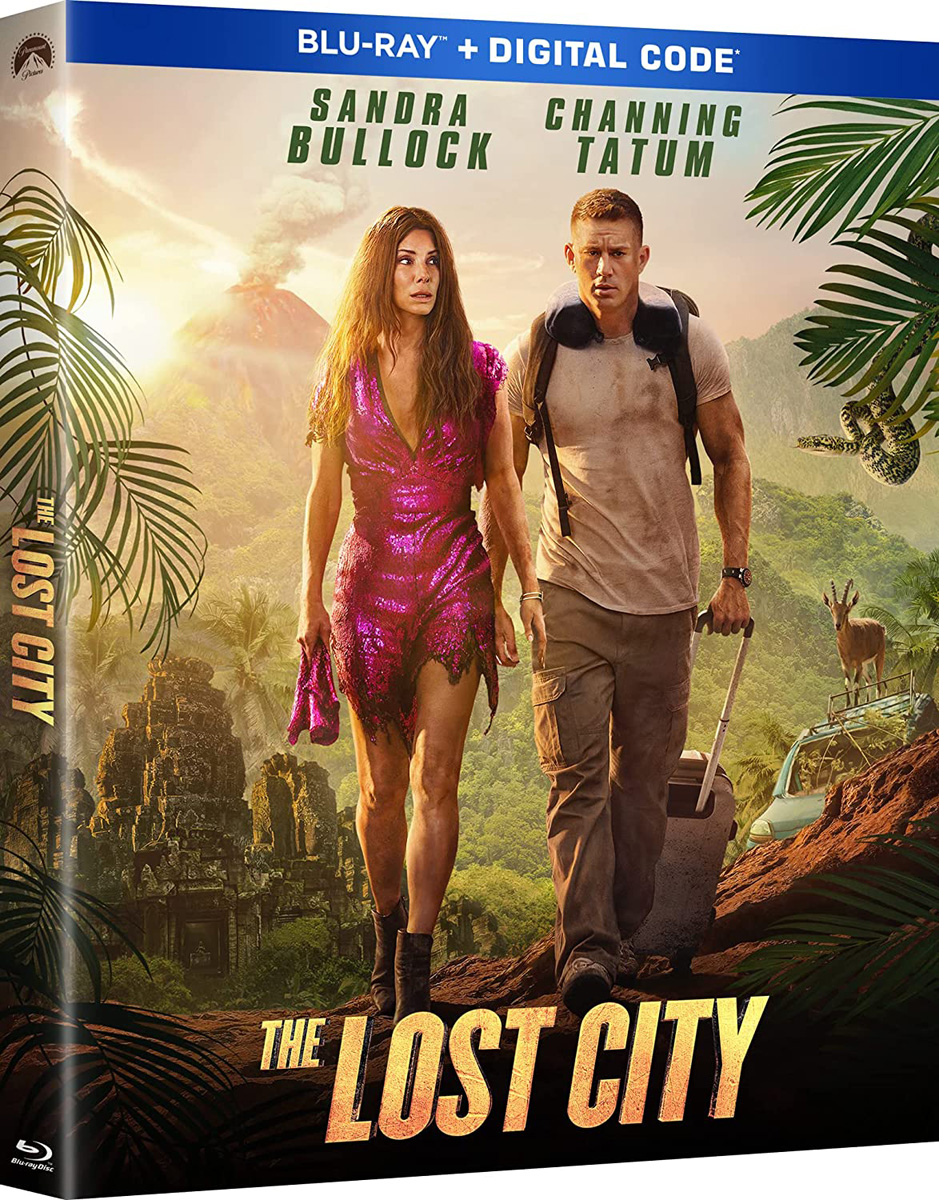 July 26, 2022 | 1 Comment
The Lost City, starring Sandra Bullock and Channing Tatum, is a lighthearted romantic adventure that is sure to make you both laugh and swoon.
---