New to watch on Netflix August 2022 – and what's leaving
By Alexandra Heilbron on August 1, 2022 | Leave a Comment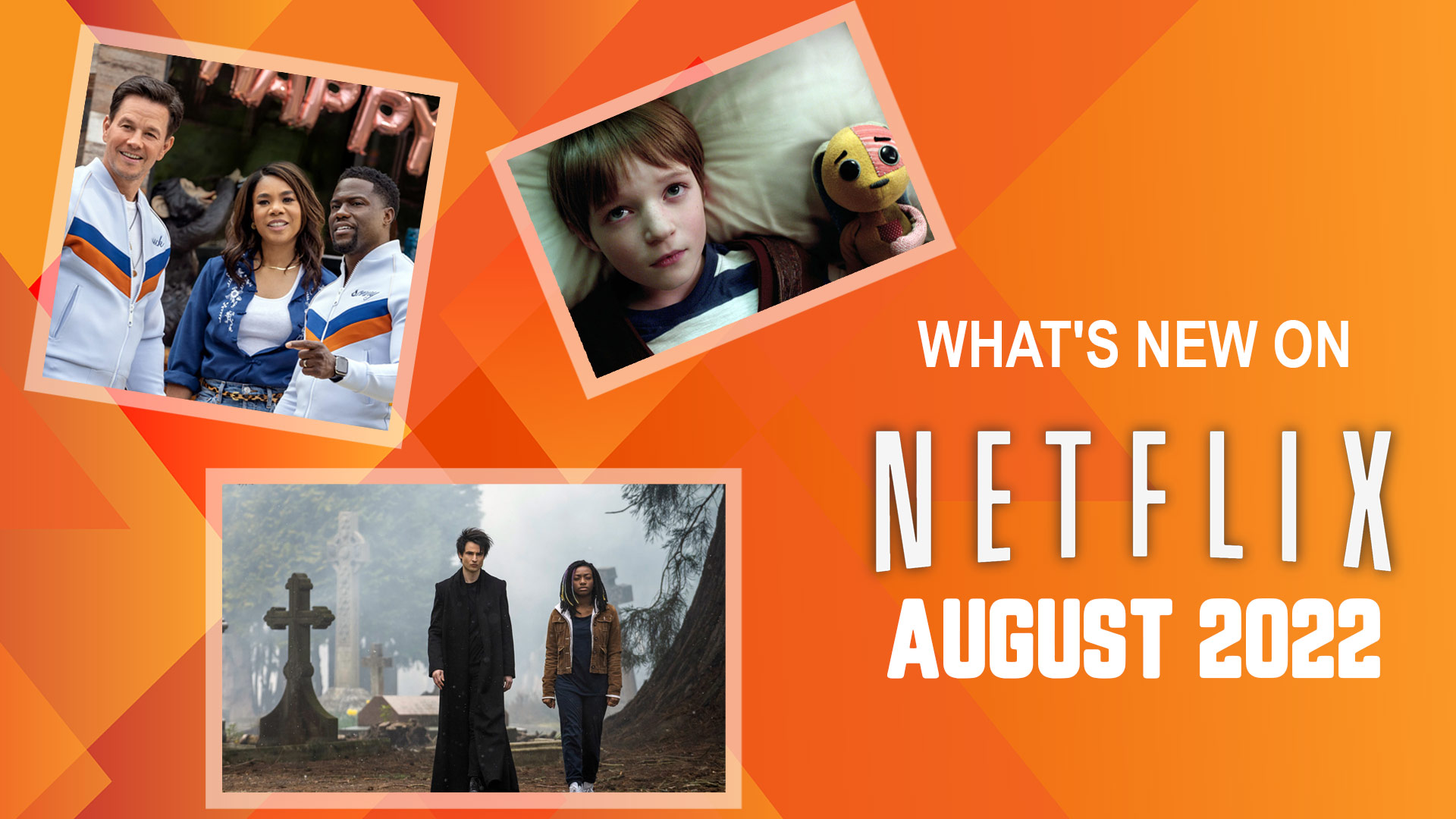 In August, Netflix brings a wide range of entertainment to the table, including new seasons of the popular comedy series Never Have I Ever and the supernatural thriller series Locke & Key, as well as an assortment of new films, including Me Time starring Mark Wahlberg and Kevin Hart, Day Shift starring Jamie Foxx and Look Both Ways starring Lili Reinhart. Also check below for what's leaving the streamer this month. ~Alexandra Heilbron
NEW AND RETURNING SERIES
Locke & Key: Season 3 – August 10
In the thrilling final chapter of the series, the Locke family uncovers more magic as they face a demonic new foe who's dead-set on possessing the keys.
Never Have I Ever: Season 3 – August 12
Devi (Maitreyi Ramakrishnan) and her friends may finally be single no more. But they're about to learn that relationships come with a lot of self-discovery — and all the drama.
Lost Ollie – August 24
A lost toy patchwork rabbit with floppy ears and fuzzy memories searches across the countryside to find his best friend — the young boy he desperately loves.
NEW FILMS
Day Shift – August 12
Bud Jablonski (Jamie Foxx) is a hard working blue collar dad who just wants to provide a good life for his quick-witted daughter, but his mundane San Fernando Valley pool cleaning job is a front for his real source of income, hunting and killing vampires as part of an international Union of vampire hunters.
Look Both Ways – August 17
On the night of her college graduation, Natalie's (Lili Reinhart) life splits into parallel realities after she takes a pregnancy test: one in which she becomes pregnant and remains in her hometown to raise her child and another in which she moves to L.A. to pursue her dream career. What will life and love bring?
Me Time – August 26
When a stay-at-home dad (Kevin Hart) finds himself with some "me time" for the first time in years while his wife and kids are away, he reconnects with his former best friend (Mark Wahlberg) for a wild weekend that nearly upends his life.
I Came By – August 31
Graffiti artists Toby (George MacKay) and Jay (Percelle Ascott) regularly target the homes of the U.K.'s wealthy elite and ruling class to spray their illegal artistic creations inside. When Toby breaks into the home of renowned former High Court Judge Sir Hector Blake (Hugh Bonneville) he discovers a shocking secret that leads him on a journey endangering himself and those closest to him. Also starring Kelly Macdonald.
DOCUMENTARIES
Clusterf**k: Woodstock '99 – August 3
Woodstock 1969 promised peace and music, but its '99 revival delivered three days of rage, riots and real harm. Why did it go so horribly wrong?
I Just Killed My Dad – August 9
Anthony Templet shot his father and never denied it. But why he did it is a complex question with profound implications that go far beyond one family. This three-episode documentary series explores the psyche of Anthony leading up to the events of June 3, 2019 and the journey of his mental and emotional aftermath.
Bank Robbers: The Last Great Heist – August 10
Through candid interviews, the perpetrators of Argentina's most notorious bank heist detail how — and why — they carried out the radical 2006 operation.
Stay on Board: The Leo Baker Story – August 11
From Netflix, Pulse Films, a division of VICE Media Group, and Flower Films comes a raw and immersive feature film that follows competitive skateboarding icon Leo Baker in the lead up to the 2020 Olympics. As he faces the sharpening stakes and intensifying disconnect between how the world sees him and who he knows himself to be, the pressure to keep on the course or be true to himself comes to a career and life-defining turning point. Stay on Board is Leo's journey balancing the gendered world of sports, transition, society, and skate culture, which ultimately leads him to the punkest thing imaginable.
Untold: Volume 2 – August 16
The critically-acclaimed series returns with a four-week docu-series event that once again brings fresh eyes to epic tales from the wide world of sports. From football to basketball and streetball to sailing, these stories aren't the ones you've heard before, even if you think you have. Premiering weekly, each film kicks off at a pivotal moment and then delves deep into what happened beyond the headlines, as told by those who lived it, to reveal the grit, resilience, heartbreak, triumph, violence, comedy and pathos beneath the sweat.
Inside the Mind of a Cat – August 18
Cat experts dive into the mind of the feline to reveal the true capabilities of the pouncing pet in this captivating and cuddly documentary.
Running with the Devil: The Wild World of John McAfee – August 24
He's the original computer genius gone rogue, inventor of one of the most successful (and most hated) pieces of software of all time: McAfee Anti-Virus. At his peak, John McAfee was worth $100 million. But when his neighbor was murdered, McAfee went on the run — and invited a film crew with him. With access to hundreds of hours of never-before-broadcast footage of McAfee as he was pursued by the authorities, this is the definitive story of a larger-than-life character, a man who ran for President, escaped from prison multiple times, and claimed to have hacked the world.
History 101: Season 2 – August 25
The bite-size history lessons return, this time to investigate psychedelic drugs, weaponized lasers and even bottled water.
I AM A KILLER: Season 3 – August 30
While serving hard time for murder, inmates recount their crimes and reflect on how their actions destroyed lives — including their own.
Club América vs Club América – August 31
This docuseries delves into the past and present of América, the most winning and controversial soccer club in Mexico.
FOR KIDS
Big Tree City – August 1
A team of animal heroes with special skills and speedy vehicles work together to keep Big Tree City safe and solve the town's trickiest problems.
Super Giant Robot Brothers – August 4
Once the squabbling stops, the battling begins! Robot siblings Shiny and Thunder and their whiz inventor must defend Earth when space monsters attack.
Team Zenko Go: Season 2 – August 8
Runaway robo-dogs, sleepwalking uncles and troublesome tots! These kid heroes in hiding are finding more ways to help around the town of Harmony Harbor.
The Cuphead Show!: Part 2 – August 19
Follow the misadventures of the impulsive Cuphead and his easily swayed brother Mugman in this animated series based on the hit video game.
Angry Birds: Summer Madness: Season 3 – August 25
Teen birds Red, Chuck, Bomb and Stella are crashing through Camp Splinterwood with their fellow feathered campers for a summer of high-flying hijinks!
Mighty Express: Season 7 – August 29
Nate, Flicker and the rest of the trains raise the rails for more thrilling deliveries, special missions and lighthearted lessons on the track.
August 1
28 Days
8 Mile
Above the Rim
The Age of Adaline
Battle: Los Angeles
Big Tree City
Bridget Jones's Baby
Bridget Jones's Diary
Constantine
Dinner for Schmucks
Eyes Wide Shut
Ferris Bueller's Day Off
Footloose (2011)
Hardcore Henry
Legends of the Fall
Love & Basketball
Made of Honor
Men in Black
Men in Black 3
Men in Black II
Miss Congeniality
Monster-in-Law
No Strings Attached
Pawn Stars: Season 13
Polly Pocket: Season 4: Part 2: Tiny Taste Adventure
She's Funny That Way
Space Jam (1996)
Spider-Man
Spider-Man 2
Spider-Man 3
Top Gear: Season 29-30
The Town
Woman in Gold
August 2
Flight
Ricardo Quevedo: Tomorrow Will Be Worse
August 3
Buba
Clusterf**k: Woodstock '99
Don't Blame Karma!
Good Morning, Verônica: Season 2
Trainwreck: Woodstock '99
August 4
Lady Tamara
KAKEGURUI TWIN
Super Giant Robot Brothers
Wedding Season
August 5
Carter
Darlings
Rise of the Teenage Mutant Ninja Turtles: The Movie
The Sandman
Skyfall
August 6
Reclaim
August 7
Clara
Made In Italy
Riverdale
August 8
Code Name: Emperor
Team Zenko Go: Season 2
August 9
I Just Killed My Dad
The Nice Guys
August 10
Bank Robbers: The Last Great Heist
Heartsong
Indian Matchmaking: Season 2
Instant Dream Home
Iron Chef Brazil
Locke & Key: Season 3
School Tales The Series
August 11
Dope
DOTA: Dragon's Blood: Book 3
Stay on Board: The Leo Baker Story
August 12
13: The Musical
A Model Family
Day Shift
Never Have I Ever: Season 3
August 15
Ancient Aliens: Season 4
Deepa & Anoop
Learn to Swim
August 16
Untold: Volume 2
August 17
High Heat
Junior Baking Show: Season 6
Look Both Ways
Royalteen
Unsuspicious
August 18
He-Man and the Masters of the Universe: Season 3
Inside the Mind of a Cat
Tekken: Bloodline
August 19
The Cuphead Show!: Part 2
Echoes
The Girl in the Mirror (Alma)
Glow Up: Season 4
Kleo
The Next 365 Days
August 20
Fullmetal Alchemist The Revenge of Scar
August 21
A Cowgirl's Song
August 23
Chad and JT Go Deep
Untold: The Rise and Fall of AND1
August 24
Lost Ollie
Mo
Queer Eye: Brazil
Running with the Devil: The Wild World of John McAfee
Selling The OC
Under Fire
Watch Out, We're Mad
August 25
Angry Birds: Summer Madness: Season 3
History 101: Season 2 – August 25
Rilakkuma's Theme Park Adventure
That's Amor – August 25
August 26
Disobedience
Drive Hard: The Maloof Way
Loving Adults
Ludik
Me Time
Seoul Vibe
August 29
Under Her Control
Mighty Express: Season 7
August 30
I AM A KILLER: Season 3
Untold: Operation Flagrant Foul
August 31
Club América vs Club América
Family Secrets
I Came By
Last Call
Leaving 8/4/22
They've Gotta Have Us: Season 1
Leaving 8/5/22
Screwball
Leaving 8/7/22
We Summon the Darkness
Leaving 8/9/22
Demonic
The Saint
Leaving 8/10/22
Mr. Peabody & Sherman
Leaving 8/15/22
Endless Love
Selfless
Leaving 8/20/22
The Conjuring
Leaving 8/23/22
Young & Hungry: Seasons 1-5
Leaving 8/24/22
The November Man
Wheel of Fortune: Season 35-37
Leaving 8/25/22
Taxi Driver
The Visit
Leaving 8/27/22
Wind River
Leaving 8/30/22
In the Line of Fire
Leaving 8/31/22
A Nightmare on Elm Street
A Very Harold & Kumar Christmas
Agatha Christie's Crooked House
Anchorman: The Legend of Ron Burgundy
Cliffhanger
The Dark Knight Rises
The Departed
GoodFellas
Grown Ups
Halloween
Just Like Heaven
Kung Fu Panda 2
Major Dad: Seasons 1-4
Mission: Impossible – Ghost Protocol
Mission: Impossible
Mission: Impossible II
Premonition
Public Enemies
Rise of the Guardians
Soul Surfer
Starship Troopers
Titanic
We Are Marshall
Wyatt Earp
---
---
---
Similar Articles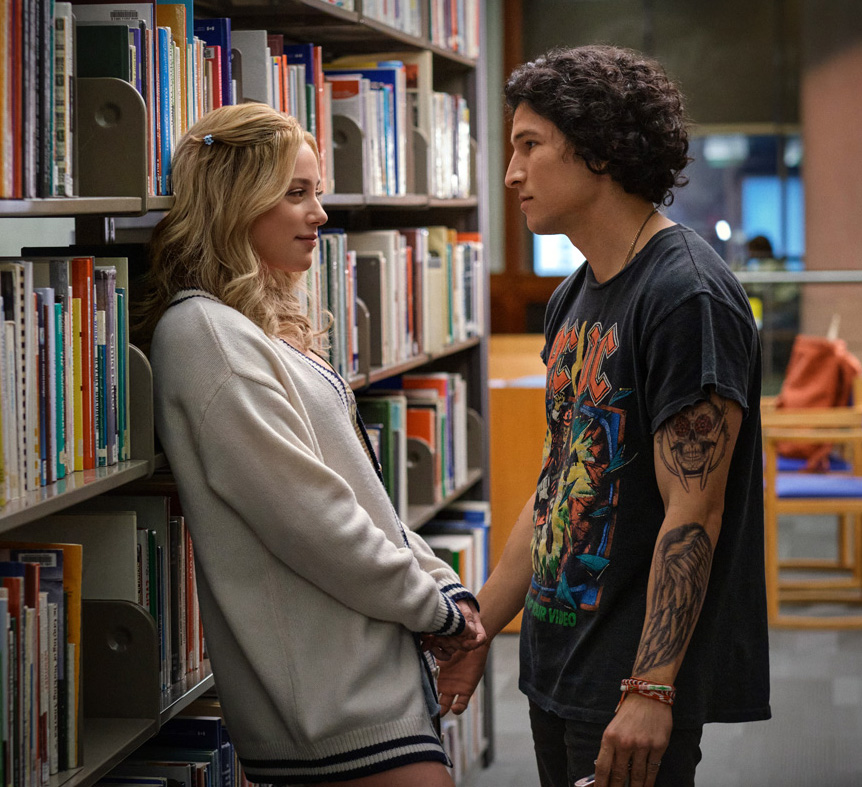 August 15, 2022 | Leave a Comment
Find out all the new streaming content on Netflix, Prime Video, Disney+, BritBox, Apple TV+, CBC Gem & more, including Look Both Ways starring Lili Reinhart.
---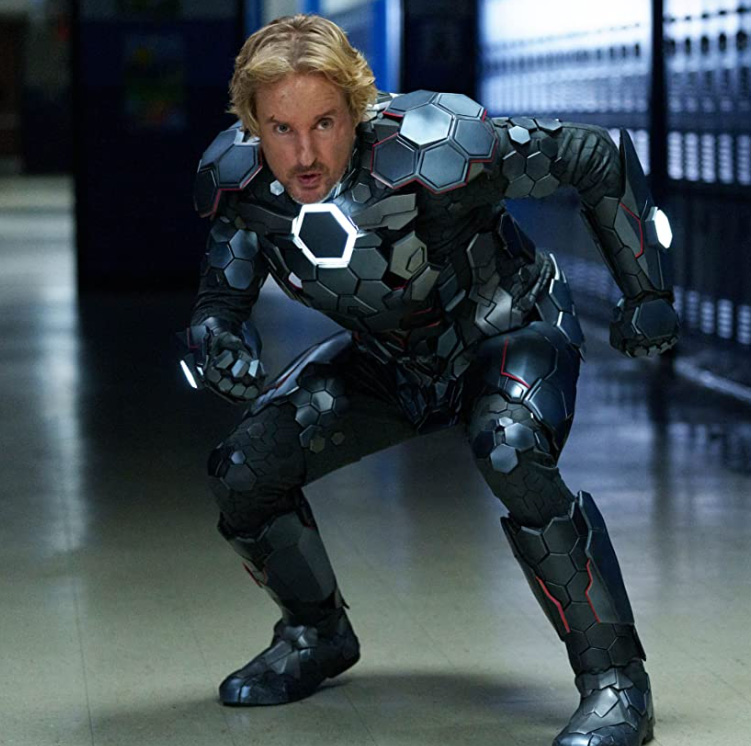 August 8, 2022 | Leave a Comment
Find out what's new this week on streaming and DVD/Blu-ray, including the new Prime Video series A League of Their Own and the Blu-ray Downton Abbey: A New Era.
---
---