What's new on Netflix Canada in March 2022 – full list
By Alexandra Heilbron on February 28, 2022 | Leave a Comment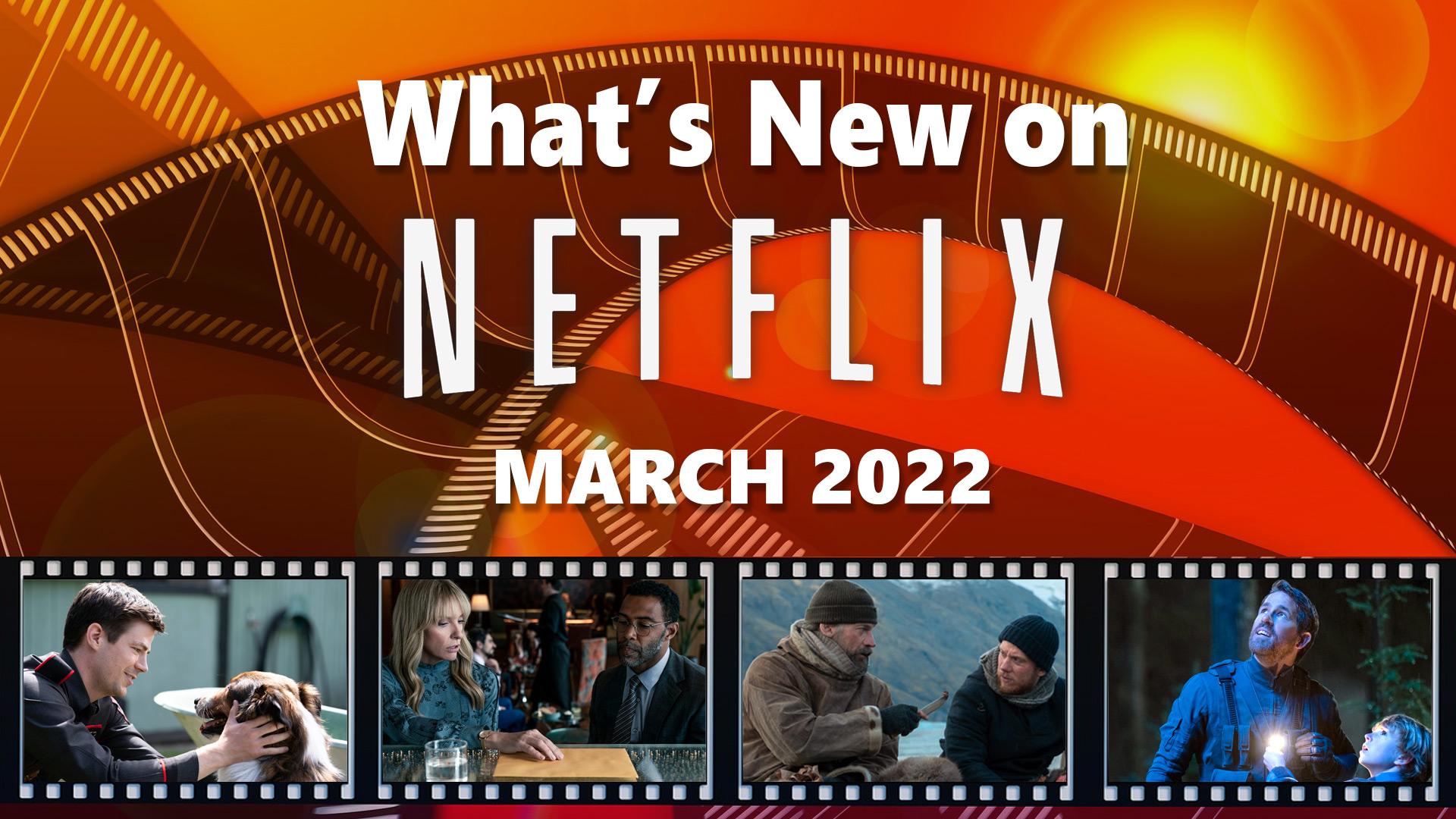 This March, Netflix is stepping up their game with more amazing new content. You'll want to check out films like the comedy/adventure The Adam Project starring Ryan Reynolds as a time traveler; Against the Ice starring, co-written and produced by Game of Thrones actor Nikolaj Coster-Waldau; and Windfall, a thriller starring Jason Segel, Lily Collins and Jesse Plemons. ~Alexandra Heilbron
New and Returning Series
The Guardians of Justice – March 1
In this animated series, when alien superhero Marvelous Man, the seemingly fearless leader of a team of troubled superheroes self-destructs, his lieutenant Knight Hawk and idealistic The Speed must stamp out festering evil in the world — and within the team.
Midnight at the Pera Palace – March 3
At the historic Pera Palace Hotel in Istanbul, a young journalist named Esra (Hazal Kaya) is thrust into the past and must stop a plot that could change the fate of modern Turkey.
Pieces of Her – March 4
When Laura (Toni Collette) takes down an armed shooter in a restaurant, her daughter (Bella Heathcote) pieces together Laura's complicated past as the incident brings hidden threats and deadly secrets to light.
Bridgerton: Season 2 – March 25
Duty, desire and scandal collide when viscount Anthony Bridgerton (Jonathan Bailey) decides to marry, only to meet his match in his intended bride's headstrong big sister.
New Films
Against The Ice – March 2
Captain Ejnar Mikkelsen (Nikolaj Coster-Waldau) asks for a volunteer to go with him on a mission to retrieve the findings of the missing Denmark expedition. Iver Iversen (Joe Cole) steps up and joins him as they cross the vast landscape of Greenland. But when things go wrong, they must fight to survive. As time passes, they begin to lose hope that someone will come to rescue them. Based on the true story of Denmark's 1909 polar expedition.
The Weekend Away – March 3
When her best friend vanishes during a girls weekend getaway to Croatia, Beth (Leighton Meester) races to figure out what happened. But each clue yields another unsettling deception.
The Adam Project – March 11
After accidentally crash-landing in 2022, time-traveling fighter pilot Adam Reed (Ryan Reynolds) teams up with his 12-year-old self (Walker Scobell) on a mission to save the future.
Rescued by Ruby – March 17
Chasing his long-shot dream to join an elite K-9 unit, state trooper Dan (Grant Gustin) partners with a fellow underdog: clever but naughty shelter pup Ruby.
Windfall – March 18
A desperate man (Jason Segel) breaks into a tech billionaire's empty vacation home, but things go sideways when the arrogant mogul (Jesse Plemons) and his wife (Lily Collins) arrive for a last-minute getaway.
Documentaries
Worst Roommate Ever – March 1
Violent con artists. Stone-cold killers. These terrifying true stories unveil some of the worst roommate experiences you could ever imagine.
The Andy Warhol Diaries – March 9
After Andy Warhol is shot in 1968, he begins documenting his life and feelings. Those diaries, and this docuseries, take a peek behind his persona. A six-part portrait of a legend chronicles the remarkable life of Andy Warhol from the intimate vantage point offered by the artist's own posthumously published diaries.
Bad Vegan: Fame. Fraud. Fugitives – March 16
This four-part series explores how Sarma Melngailis, the celebrity restaurateur behind the glittering New York hotspot Pure Food and Wine, went from being the queen of vegan cuisine to being known as the "Vegan Fugitive." Shortly after meeting a man named Shane Fox on Twitter in 2011, Melngailis begins draining her restaurant's funds and funneling the money to Fox after he cons her into believing he could make her dreams a reality…but only if she continues to obey his every request.
Hei$t: The Great Robbery of Brazil's Central Bank – March 16
In 2005, thieves tunnel into a Fortaleza, Brazil, bank vault and steal over 160 million reais. This docuseries explores that spectacular, historic heist.
Trust No One: The Hunt for the Crypto King – March 30
When the founder of a Canadian crypto exchange unexpectedly dies in India, customers suspect there may be more to the death than meets the eye.
For Kids
Karma's World: Season 2 – March 10
New challenges inspire new songs for middle schooler Karma as she starts a new job, runs for school president and works to make a difference in her community.
Team Zenko Go – March 15
No good deed is too small for this kind kid squad! Niah, Ari, Ellie and Jax go undercover to help others and squash their town's problems in secret.
Mighty Express: Season 6 – March 29
A team of trains and their kid friends overcome trouble on the tracks with quick thinking and teamwork in a new season.
Super PupZ – March 30
Four superpowered pups work as a pack to help their new kid pals — and a furry alien friend — in a cute and cuddly cosmic adventure!
Check out our March Netflix photo gallery by clicking here for the best of the originals coming to the streamer. The full list of what's new in March — and what's leaving — is below:
March 1
The Breakfast Club
Bridget Jones's Diary
Chalet Girl
Dead Man Down
Fear and Loathing in Las Vegas
Girl with a Pearl Earring
The Guardians of Justice
Leap Year
Liar Liar
Lock, Stock and Two Smoking Barrels
Merci pour tout
Secretary
She's All That
Ted
Worst Roommate Ever
March 2
Against The Ice
The Pirates: The Last Royal Treasure
Savage Rhythm
March 3
He-Man and the Masters of the Universe: Season 2
Midnight at the Pera Palace
The Parisian Agency: Exclusive Properties: Season 2
Surviving Paradise: A Family Tale
The Weekend Away
Whindersson Nunes: My Own Show!
March 4
The Invisible Thread
Lies and Deceit
Making Fun
Meskina
Pieces of Her
March 8
An Astrological Guide for Broken Hearts: Season 2
Autumn Girl
Last One Standing
Taylor Tomlinson: Look at You
March 9
The Andy Warhol Diaries
The Bombardment
Byron Baes
Queer Eye Germany
The Last Kingdom: Season 5
March 10
Karma's World: Season 2
Kotaro Lives Alone
Love, Life & Everything in Between
March 11
The Adam Project
The Flash: Season 8
Life After Death with Tyler Henry
Once Upon a Time… Happily Never After
March 13
The Last Samurai
Mad Max: Fury Road
Wedding Crashers
March 15
Adam by Eve: A live in Animation
Catherine Cohen: The Twist…? She's Gorgeous.
Marilyn's Eyes
Team Zenko Go
March 16
Pedal to Metal
Bad Vegan: Fame. Fraud. Fugitives
Hei$t: The Great Robbery of Brazil's Central Bank
March 17
Rescued by Ruby
Soil
March 18
Alessandro Cattelan: One Simple Question
Animal: Season 2
Black Crab
Cracow Monsters
Eternally Confused and Eager for Love
The Flash: Season 8 (new episodes)
Human Resources
Is it Cake?
Light the Night: Part 3
Standing Up
Top Boy: Season 2
Windfall
Without Saying Goodbye
Young, Famous & African
March 19
The Invisible Man
March 21
In Good Hands
March 22
Jeff Foxworthy: The Good Old Days
The Principles of Pleasure
March 23
The Wedding Year
March 24
Love Like the Falling Petals
March 25
Bridgerton: Season 2
Transformers: BotBots
March 29
Thermae Romae Novae
Mighty Express: Season 6
Mike Epps: Indiana Mike
March 30
All Hail
Trust No One: The Hunt for the Crypto King
Super PupZ
LAST CALL
Leaving March 4
Broadchurch: Seasons 1-3
Leaving March 11
T2 Trainspotting
Leaving March 19
Scream Queens: Seasons 1-2
Leaving March 29
Twilight
The Twilight Saga: New Moon
The Twilight Saga: Eclipse
The Twilight Saga: Breaking Dawn: Part 1
The Twilight Saga: Breaking Dawn: Part 2
---
---
---
Similar Articles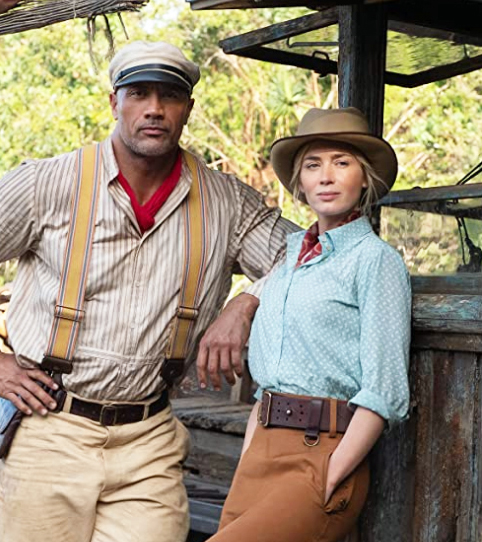 July 29, 2021 | Leave a Comment
Jungle Cruise starring Emily Blunt and Dwayne Johnson is an action film loosely based on the Disney theme park ride. Read our review of this fun film!
---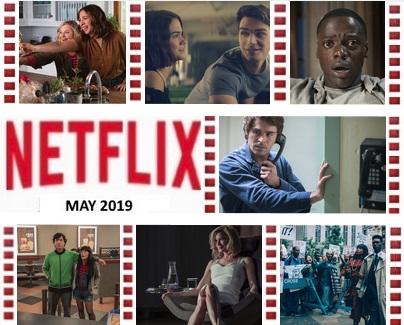 April 26, 2019 | 2 Comments
This month, Netflix promises a huge helping of original films and series for your monthly movie fix. Also check out buzzworthy releases such as Get Out.
---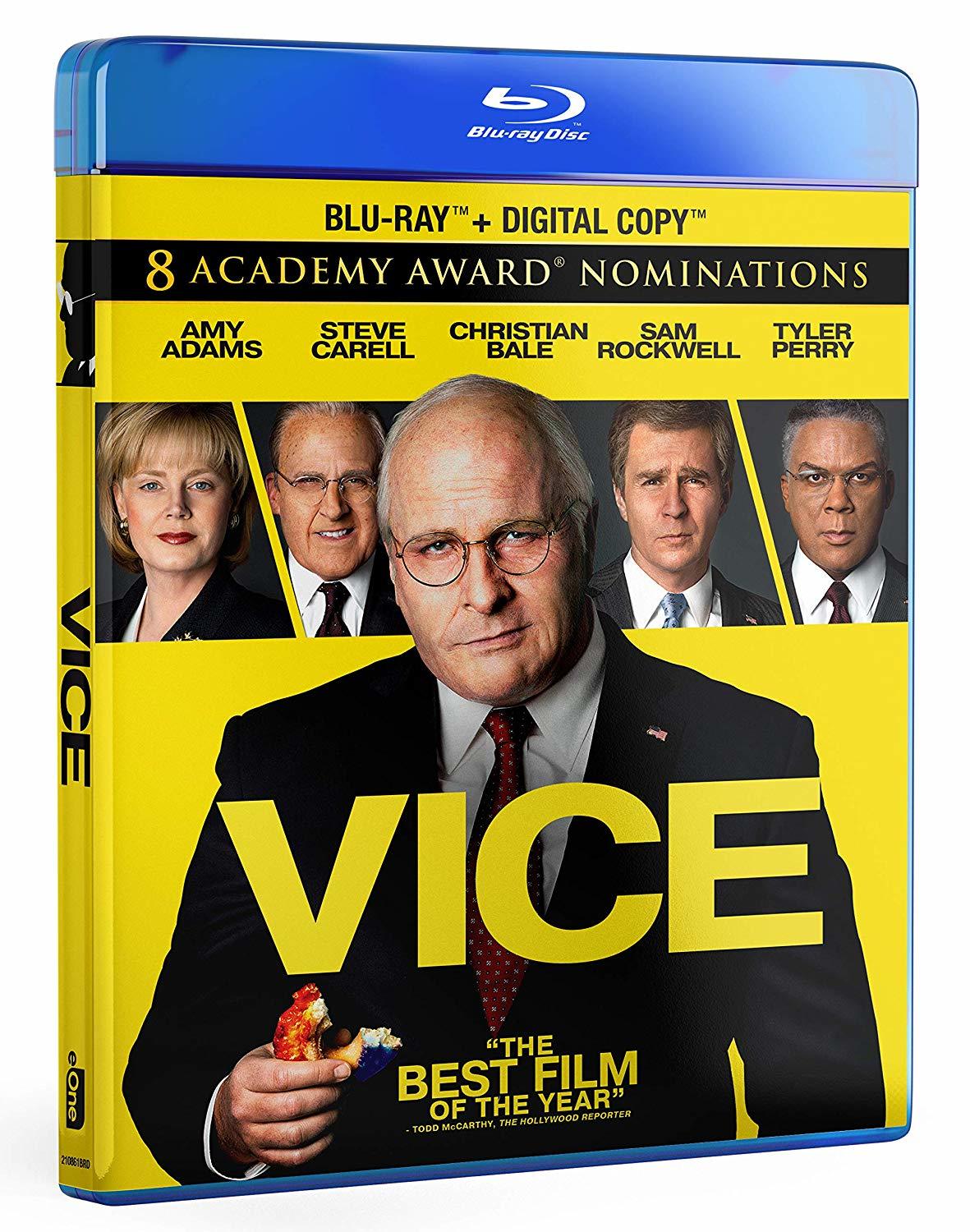 April 2, 2019 | 1 Comment
Adam McKay's latest film offers an entertaining, if divisive experience, in trying to paint a portrait of a man that essentially changed the course of American history and politics for better or worse.
---