What's New on Netflix Canada – June 2019
By Marriska Fernandes on May 30, 2019 | Leave a Comment
Check out all the programming that's new on Netflix Canada this June, plus what's leaving.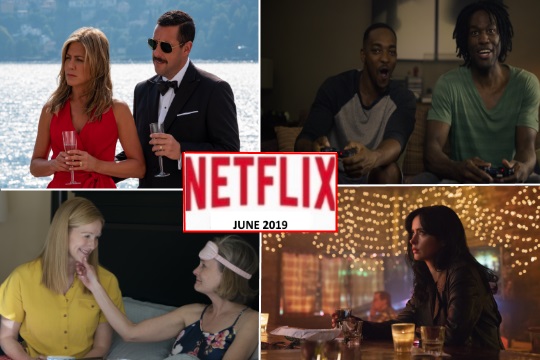 Summer is almost around the corner, but the new array of Netflix content is giving us a reason or two to stay indoors. From fan favorite original series such as Black Mirror and Jessica Jones, to new original films with Jennifer Aniston and Adam Sandler, there's a lot to stream.
Even if you're on-the-go this summer or spending Father's Day with the family, there are crowd favorites such as Inception and The Breakfast Club to keep everyone entertained.
Originals
Black Mirror, the buzzworthy series that gained a massive following of fans and a thumbs-up from critics, returns for a fifth season. On June 5, expect three new stories from mastermind Charlie Brooker and executive producer Annabel Jones. Starring this season are Anthony Mackie, Miley Cyrus, Yahya Abdul-Mateen II and Topher Grace.
Netflix is bringing back the beloved show Tales of the City (June 7) that began in 1993 and made a huge impact on the LGBTQ community. Almost 25 years after the series pilot, some of the original cast members are returning to tackle different contemporary queer issues.
It's time we saw Adam Sandler and Jennifer Aniston reunite in a comedy that delivers LOLs. A NYC cop (Sandler) takes his wife (Aniston) on a long overdue European trip in Murder Mystery (June 14). A chance meeting gets them invited to an exclusive family gathering on the super yacht of elderly billionaire Malcolm Quince. When Quince is murdered, they become the prime suspects in a modern day whodunit.
As the date for the apocalyptic Last Cycle approaches, Winden's families discover that they play a critical role in the fate of their world in Dark, Season 2.
Jessica Jones returns on June 14 for a final season. This time Jessica (Krysten Ritter) and Trish (Rachael Taylor) must repair their fractured relationship and team up to take down a highly intelligent psychopath.
Comedy
Need a cuppa comedy? Couples Retreat follows four Midwestern couples as they embark on a journey to a tropical island resort. It's everything that doesn't usually happen at a retreat and more. Role Models starring Paul Rudd and Seann William Scott is another comedy you'll enjoy this summer.

Our Picks
Oscar winning Inception is coming to Netflix. Christopher Nolan's acclaimed film follows Dom Cobb (Leonardo DiCaprio), a skilled thief who masters in the art of stealing valuable secrets from deep within the subconscious during the dream state when the mind is at its most vulnerable. He is hired to do something different this time around — to plant an idea in someone's subconscious.
This one is a no-brainer. With an all-star '80s cast, The Breakfast Club is a coming-of-age comedy from writer/director John Hughes that helped define an entire generation. It's a total classic so let's just say it's your next sleepover movie.
Another Oscar winner to watch is Eternal Sunshine of the Spotless Mind. Joel (Jim Carrey) discovers that his longtime girlfriend, Clementine (Kate Winslet), has undergone an experimental procedure in which all of her memories of Joel are removed. He decides to do the same, but ends up altering all of his memories.
The Edge of Seventeen is a more recent coming-of-age story starring Hailee Steinfeld, as an awkward teen trying to navigate high school, with Blake Jenner as her older brother and Haley Lu Richardson as her best friend, and Hayden Szeto as Hailee's love interest.
Fan Faves
For fans of Jurassic Park, we got news. Jurassic Park, Jurassic Park III and The Lost World: Jurassic Park will be available for streaming in June.
For Marvel fans, you can enjoy re-watching when the magic began in The Avengers. We also suggest Disney's Ralph Breaks the Internet, which is a sequel to Wreck-It Ralph.
If you're one of those horror lovers who is looking forward to Annabelle Comes Home releasing in June, we suggest watching Annabelle: Creation, which follows possessed doll Annabelle as she haunts an orphanage.
Click here to view our photo gallery for more on Netflix's original content for June. Check below for a complete list of what's coming in June and what's leaving. ~Marriska Fernandes
June 1
Arthdal Chronicles – Netflix Original
Oh, Ramona!
A Dog's Purpose
Alien: Covenant
Anohana: The Flower We Saw That Day
Apocalypse Now
Homefront
Inception
Jurassic Park
Jurassic Park III
Life in the Doghouse
Police Academy
Satan & Adam
Shoplifters
The Lost World: Jurassic Park
The Net
The Quake
June 3
Malibu Rescue: The Series – Netflix Family
June 4
Baroness Von Sketch Show: Season 3
The Guilty
Miranda Sings Live…Your Welcome – Netflix Original
June 5
A Silent Voice
Babe
Black Mirror: Season 5 – Netflix Original
Couples Retreat
Do the Right Thing
Nanny McPhee
Nanny McPhee Returns
Role Models
The Boy Next Door
The Breakfast Club
Vertigo
June 6
Alles ist gut – Netflix Film
June 7
3%: Season 3 – Netflix Original
The Black Godfather – Netflix Film
The Chef Show – Netflix Original
Designated Survivor: Season 3 – Netflix Original
Elisa & Marcela – Netflix Film
I Am Mother – Netflix Film
Rock My Heart – Netflix Film
Super Monsters Monster Pets – Netflix Family
Tales of the City – Netflix Original
June 8
The Edge of Seventeen
June 9
Eternal Sunshine of the Spotless Mind
June 11
Baby Driver
Disney's Ralph Breaks the Internet
June 12
Jo Koy: Comin' In Hot – Netflix Original
Rolling Thunder Revue: A Bob Dylan Story by Martin Scorsese – Netflix Film
June 13
The 3rd Eye 2 — Netflix Film
Jinn — Netflix Original
Kakegurui xx – Netflix Anime
June 14
Aggretsuko: Season 2 – Netflix Anime
The Alcàsser Murders – Netflix Original
Awake: The Million Dollar Game – Netflix Original
Barbie Dreamhouse Adventures: Season 3
Charité at War – Netflix Original
Cinderella Pop — Netflix Film
iZombie: Season 5
Leila – Netflix Original
Life Overtakes Me – Netflix Original
Murder Mystery — Netflix Film
Unité 42 – Netflix Original
June 15
Taking Lives
The Mechanic
June 18
Adam Devine: Best Time of Our Lives – Netflix Original
June 19
Beats – Netflix Film
The Edge of Democracy – Netflix Film
Mr. D: Season 8
June 20
Annabelle: Creation
Le Chant du Loup – Netflix Film
June 21
Ad Vitam – Netflix Original
Bolívar – Netflix Original
The Casketeers: Season 2 – Netflix Original
The Confession Tapes: Season 2 – Netflix Original
Dark: Season 2 – Netflix Original
Evangelion: Death (True)²
Girls Incarcerated: Season 2 – Netflix Original
GO! Live Your Way: Season 2 – Netflix Family
Jaoon Kahan Bata Ae Dil – Netflix Film
Mr. Iglesias – Netflix Original
Neon Genesis Evangelion
Queen of the South: Season 3
The End of Evangelion
June 22
The Avengers
June 24
Forest of Piano: Season 2 – Netflix Anime
June 25
Mike Epps: Only One Mike – Netflix Original
June 27
Answer for Heaven – Netflix Original
June 28
7SEEDS – Netflix Anime
Dope: Season 3 – Netflix Original
Exhibit A – Netflix Original
Instant Hotel: Season 2 – Netflix Original
Motown Magic: Season 2 – Netflix Anime
Paquita Salas: Season 3 – Netflix Original
The Chosen One – Netflix Original
June 30
Anne with an E: Season 2
Glee: Seasons 1-6
LAST CALL
June 1
Nick and Norah's Infinite Playlist
Wedding Crashers
June 5
Guardians of the Galaxy Vol. 2
American Pie
---
---
---
---
Similar Articles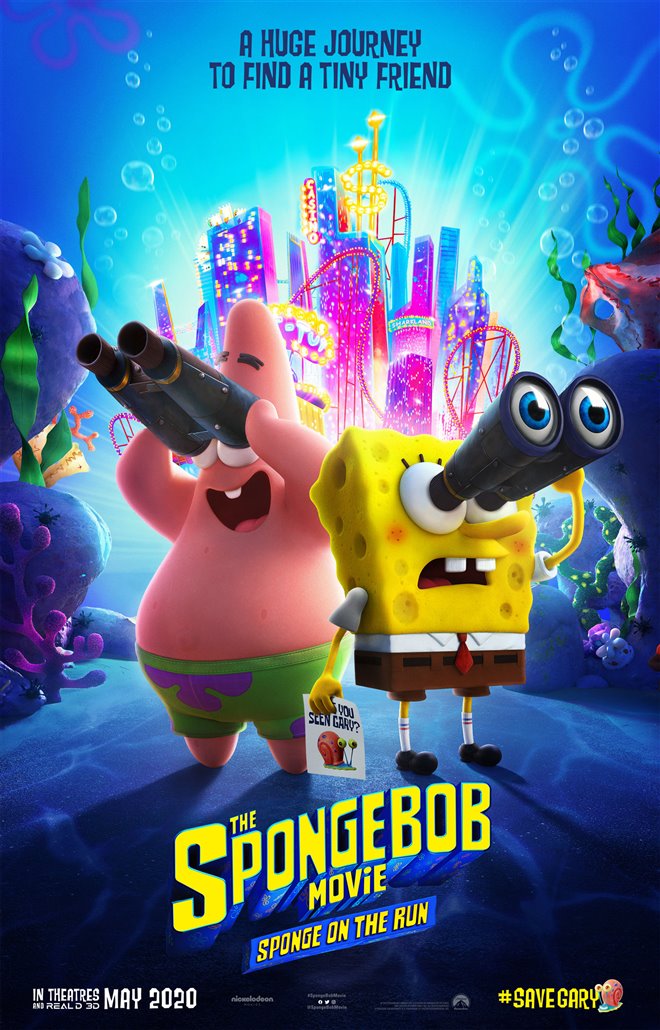 August 14, 2020 | 1 Comment
This weekend marks the return of Hollywood movies to theaters, with Russell Crowe in Unhinged and Keanu Reeves in The SpongeBob Movie: Sponge on the Run.
---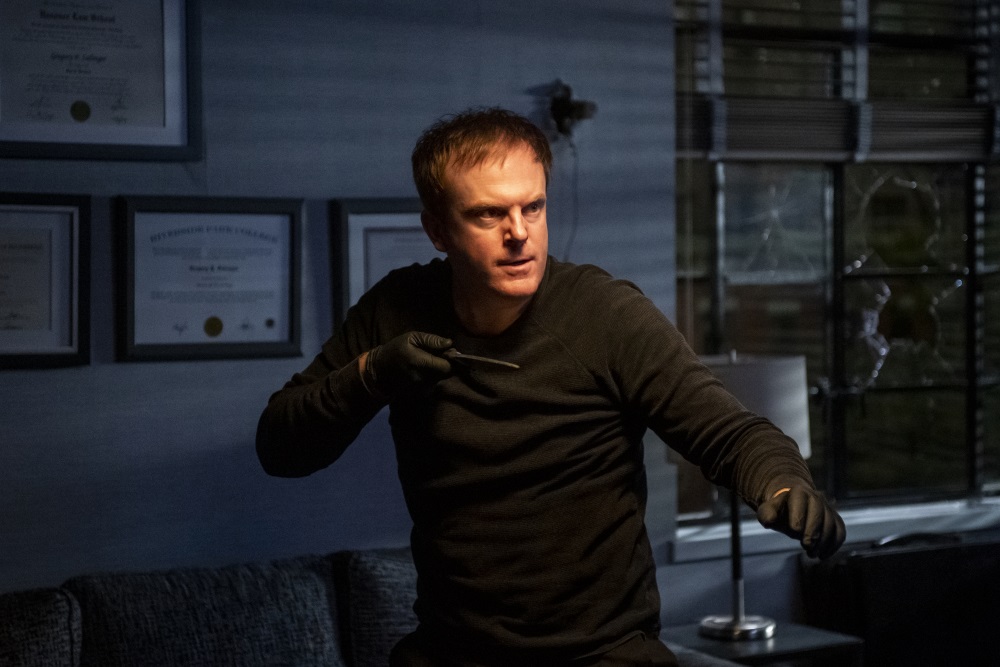 June 17, 2019 | Leave a Comment
We chatted with Aneesh Sheth and Jeremy Bobb about what we can expect from their characters on season 3 of Marvel's Jessica Jones, now streaming on Netflix.
---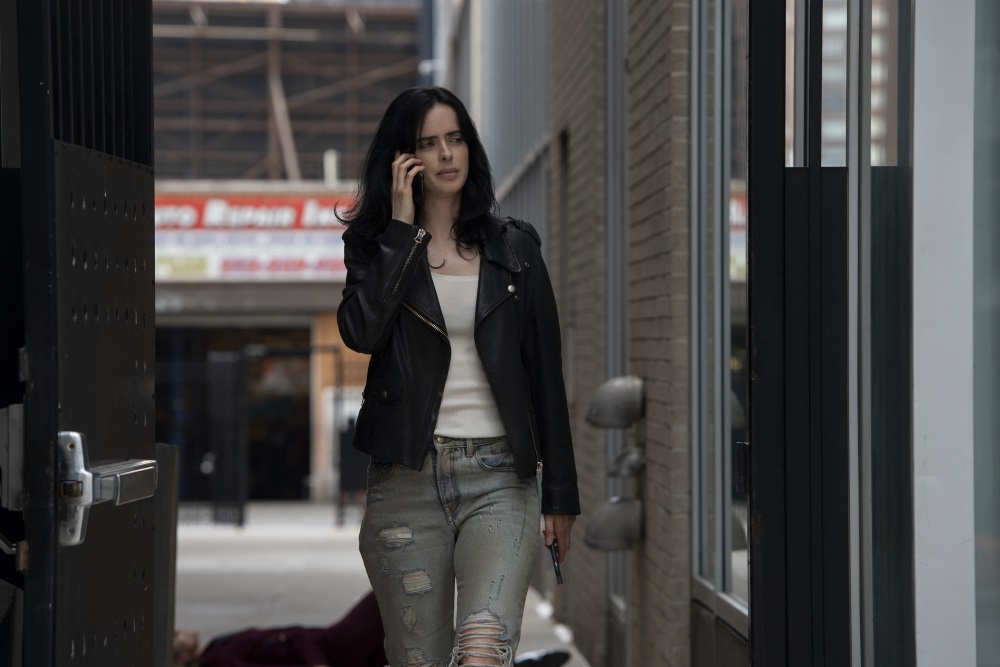 June 14, 2019 | Leave a Comment
We went behind the scenes on the set of Marvel's Jessica Jones to learn more about season 3, which premieres today on Netflix. We also chatted with the cast!
---