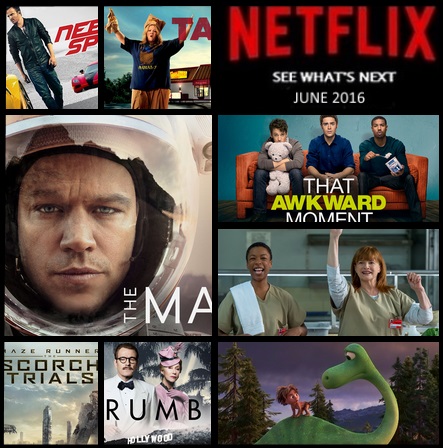 Can you hear that? It's the sweet sounds of summer. As much as you'd like to enjoy the heat and bask in the sun, we can't ignore the religious binge-watching routine that Netflix has spoiled us with. So here's your summer fix of new Netflix notable titles served this June with piña colada, of course.
Netflix Originals
The Litchfield ladies are in hot water as they face new inmates in Season 4 of Orange is the New Black (June 17). Paul Rudd and Selena Gomez team up in the Netflix original film The Fundamentals of Caring (June 24). It's based on the 2012 novel of the same name. A Very Secret Service is another original series that Netflix will be pumping out on June 10. This will transport you back to the Cold War in 1960.
Young, Wild and Free
There's a slew of action and comedy for the young adults looking to pass the time with friends. Dylan O'Brien of Teen Wolf reprises his role in Maze Runner: The Scorch Trials (June 1). If that doesn't fit the bill, how about a good ol' dose of healthy awkwardness? Admit it, that awkward moment when you question where your relationship is going? Well, Zac Efron, Miles Teller and Michael B. Jordan face that dilemma in That Awkward Moment (June 1). Probably better to avoid watching this one with that questionable significant other.
Hit me with your best shot
Aaron Paul from Breaking Bad fame gets behind the wheel in Need for Speed (June 1). This action-packed thriller teases you with an interesting plot, a talented cast and an adrenaline-pumping adventure. Also on the agenda is hunk Vin Diesel who transforms into a valiant warrior cursed with immortality in The Last Witch Hunter (June 1).
Craving Comedy
Ridley Scott's Golden Globe-nominated film The Martian (June 1) brings Matt Damon's comedic chops to another planet as he navigates survival on Mars. Melissa McCarthy brings her best foot forward in Tammy (June 14), playing a broke and down-on-her-luck grown woman who has to room with grandma. Yup, just the good ol' recipe for a few laughs and more.
Get Real
Also streaming this month is He Named Me Malala, a documentary about a 15-year-old girl who was shot in the head for speaking out on behalf of girls' education in Pakistan's Swat Valley. She became the youngest-ever Nobel Peace Prize Laureate. If that isn't up your alley, Breaking Bad's Bryan Cranston steps into the shoes of Dalton Trumbo, one of the highest-paid screenwriters in Hollywood in the movie Trumbo (June 24).

So if you're not spending entire summer sun-worshipping, binge on a few of these polished gems. We won't judge.
Have a sun-burnt summer as you stream!