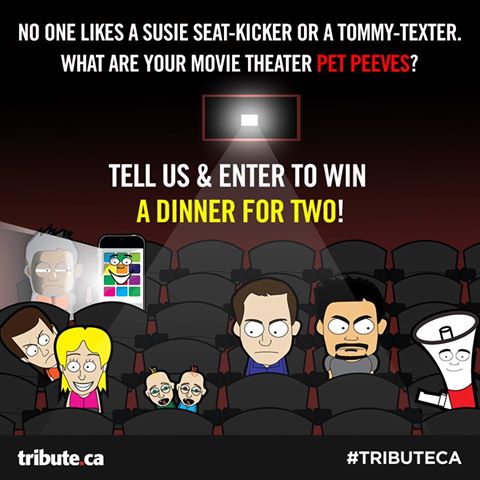 It's Saturday evening. The perfect time to unwind. So, naturally, you're going to go see Bridget Jones's Diary at your local theater (don't deny it, you know you're dying to know what ol' Bridget is up to). You've got your extra-buttery popcorn, large Coke, and Maltesers. And to your surprise, you find a pretty decent seat in the middle of the row, not too close to the screen. You're ready for some movie goodness.
Suddenly, as the Universal Pictures logo starts to appear on screen, you hear the extraordinarily loud crinkling of a Skittles wrapper, a sound which seems to have no end, and is only worsened by the equally loud chewing of the tiny devil-candies. OK, you can handle this. It'll be over by the time the good stuff begins.
But no, this stupendous human (who is sitting directly in front of you) then decides to ask the person next to them, "When was the last Bridget Jones movie? I can't remember." Great. So they're a chewer and a chatter. It's literally the worst thing that could happen in that moment. But because you're not willing to waste the $11.50 you forked over, you endure the symphony of candy mastication and endless color commentary throughout the entire Who's Your Daddy? saga. After it's all over, you swear to yourself to never put up with it again.
We've all been through it. And in fact, we've created a pretty epic CONTEST to hear all about it.
Tell us your biggest movie theatre PET PEEVE and you could win a gift card for dinner for two! The rules are simple — like this Facebook post, like our Tribute Facebook page, and then feel free to rant to your heart's desire!
What's a better way to overcome your movie theater woes? To enter, click here.
Love our contests? Click here to enter them all!