Yani Gellman talks to Tribute about Pretty Little Liars and 90210
By Tribute on June 4, 2012 | Leave a Comment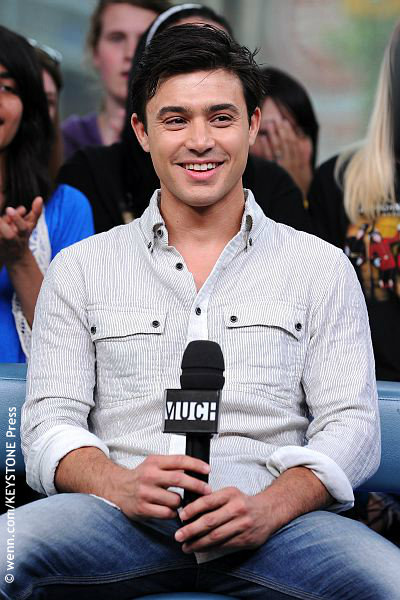 Yani Gellman has certainly got his hands full balancing his role as the sneaky Officer Garrett Reynolds on the hit series Pretty Little Liars and Diego Flores, the resident bad boy and love interest of Ivy Sullivan (Gillian Zinser) on the CW's reboot of 90210. You may also recognize him from his stint as Rafe Torres in The Young and the Restless. We chatted with the young star about his onscreen alter egos and what it was like being the first major gay character on the daytime soap.
Can you tell us a little bit about your Pretty Little Liars character Officer Garrett?
I think Garrett's a bit of a mystery. He's kind of caught between different worlds on the show. He grew up around the "pretty little liars" but he's also heavily involved with people who are potentially at odds with them so he kind of is on both sides of the fence.
What's your favorite part about playing him?
You know, Garrett to me is the eyes and the core and kind of watching out over everyone in Rosewood. That's what I like, is that he's always in the distance and just lurking and watching and waiting and you never really know what to expect from the guy.
There are a lot of twists and turns on the series. Do you usually know ahead of time how things are going to play out or is it a surprise for you too?
It's both. Sometimes they'll tell us a bit about what they have in mind for our character arcs for the season and other times we don't know what's going to happen until we get the script and open it up and start reading. They give us a general idea of some of the things that are happening but they don't tell us specifically what's going to happen. Last season they gave me an idea that something big was going to happen with my character in regards to Ali's death but they didn't say exactly what or when it was going to happen — the scene where I get arrested was almost as big a surprise for me as it was for the people watching because I only really found out about that when I read that script.
Do you ever find it hard to keep up with all the turns and all the secrets?
Yeah I do honestly, it can be a little tough sometimes. But I talk to people who watch the show a lot and they tell me all their different theories of what's going on and that helps keep me informed. You know, if I'm ever on set and I have a question as to what's going on, there's a team of writers and executive producers who are always there to answer questions. Sometimes before a scene starts the actors will talk about what happened in season one that lead to this thing happening now. So we all kind of keep each other in the loop. And I watch the show. You do your homework before you come to set.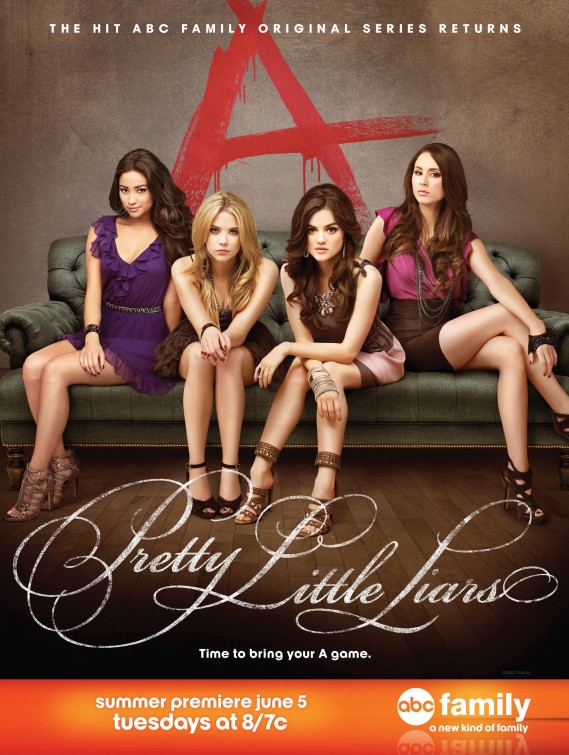 The last season finale was pretty epic, a lot of huge secrets revealed. Can you give us any hints to what we can expect next season?
My character literally is under lock and key. He got arrested and when the next season starts you see me in jail so I hope that's not too much of a giveaway but that's kind of where the new season begins for me.
You're also on 90210, which is a completely different kind of set. What's it like playing a skateboarding, graffiti artist like Diego?
It's a lot of fun, it's a real contrast to my role on Pretty Little Liars and you know it's very, very different. It's really sort of lighthearted and goofy and I can do whatever I want with the role. There's no big secrets to give away — we just sort of have fun with those scenes and my character's a lot more relaxed.
You have the best of both worlds.
Yeah, it's cool to be able to do both because they're both in such different directions and very different from each other. I work with Gillian Zinser on [90210], she's my love interest on the show and she's just great to work with. We have really great chemistry and our characters really feed off of each other and play off of each other so it's a lot of fun.
Were you a skateboarder before you took on the role or was it something you had to learn as you went along?
When I was six years old my mom gave me a skateboard and I skateboarded for a while and not really a whole lot since. There's been a bit of a learning curve in terms of making it look really legit. I had a great skateboard coach on set, he's also doubled for me — his name was Christian Hosoi. He's one of the best skateboarders in the world and he's just awesome. He showed me some of the tricks of the trade.
How much fun is it to play a bad boy on camera?
Those are the most fun roles. I think the key to them is figuring out what it is that they're passionate about and what they love doing or why it is they're rebellious because you don't want to play some aloof, mysterious guy. You want to figure out why they're acting that way and then it's more real. It's sort of like, what their motivations are. Both of the characters I'm playing are sort of bad boys in different ways.
On The Young and the Restless you played Rafe, which was the show's first major gay character. What was your reaction when you found out the direction they wanted to take your character in? Did you know ahead of time?
No, they sat me down for a meeting about four months into the role and said, "We have to run a storyline by you, it might be a little controversial." They told me they were thinking about making my character gay because up until then, not a lot of my character's personal life or back story had been discussed, so I think there was a good opening for them to do that. I listened to what they had to say and they said it really would be a great opportunity to explore subject matter they had never had a chance to do on that show before. And I had played gay characters before. My only concern was that I wanted it to be done in a way that would be something I can be proud of and so as we got into the character and started developing it and writing for it, it became something that I did become quite proud of because it was the first gay character on Young and the Restless and one of the very few gay characters on daytime TV. A lot of people watch those shows and it should be represented on them.
If you've got any more questions for Yani, he personally invites you to get in touch with him on Twitter at @yanigellman. Also, be sure to catch the season premiere of Pretty Little Liars airing tomorrow (June 5) at 8/7c on ABC Family. ~Soriyya Bawa
---
---
---
Similar Articles
---
---
---