Zac Efron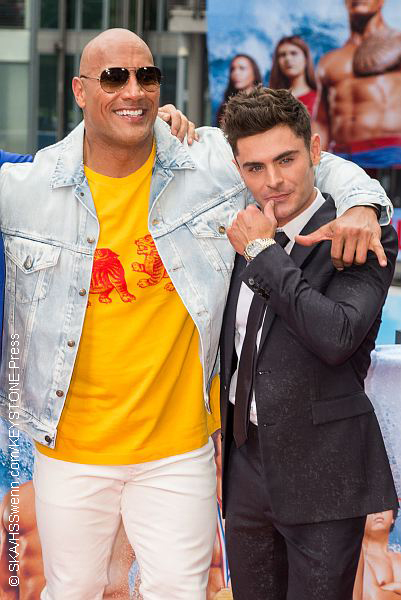 recently took part in Vogue's 73 video series, which puts guest actors through a series of sometimes revealing questions.
One of the questions the Baywatch star was asked was which celebrity he'd like to do a love scene with, and he surprised the interviewer with a hilarious answer. Turns out Zac has some unfinished lip-locking with none other than his Baywatch co-star Dwayne "The Rock" Johnson.
"The Rock. So we can finish what we started," Zac joked. Spoiler alert if you haven't caught Baywatch, but the two share a surprise smooch on screen. Zac also said kissing The Rock was "amazing" and that he was "absolutely perfect."
Other interesting questions that nabbed a juicy response from the 29-year-old actor included what advice he would give his 20-year-old self, who he would like to have dinner with (living or dead), his funniest on-set moment, as well as what profession he would be in if he wasn't an actor.
He also managed to sneak in a hilarious attempt at a Christopher Walken impression before caressing a life-sized cardboard cutout of himself!
Watch the full video below to see all of Zac's answers! ~Alexa Caruso