Aidan Turner Biography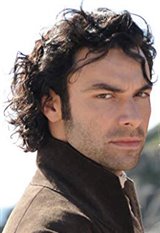 Born: June 19, 1983

Date of Birth: June 19, 1983
Born and raised in South Dublin, Ireland, Aidan Turner is a graduate of the Gaiety School of Acting. He appeared in numerous stage productions such as The Plough and the Stars, A Cry from Heaven and Romeo and Juliet .
He made his television debut in 2007 with a guest appearance on The Tudors. That was followed by a recurring role as Dante Gabriel Rossetti on Desperate Romantics. From 2008 to 2009, he played Ruairi McGowan on The Clinic, followed by a role as John Mitchell on the supernatural drama series Being Human. Aidan then appeared in the critically-acclaimed TV movie Hattie.
His big break came when Peter Jackson, the director of The Hobbit fantasy film trilogy, chose him for the role of Kili the dwarf. His character appears in all three films: The Hobbit: An Unexpected Journey (2012), The Hobbit: The Desolation of Smaug (2013) and The Hobbit: The Battle of the Five Armies (2014).
In 2015, he was cast in the title role of the BBC romantic drama series Poldark, about a man who is surprised by love while trying to rebuild his life. He has received critical acclaim for his work on the series, including the Breakthrough Award at the 2016 Broadcasting Press Guild Awards.
He was also voted the Sexiest Man in the World in 2016 in the British edition of Glamor magazine.
Aidan is currently working on a new series, titled Leonardo, in which he plays the title role and just wrapped production on a new film titled The Last Planet about the life of Jesus Christ, co-starring Matthias Schoenarts and directed by Terrence Malick.