Celebrity News and Gossip
Jul
29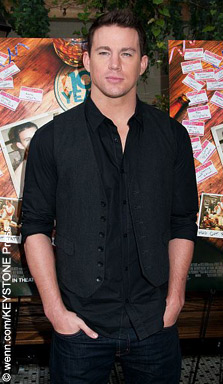 The casting news of Channing Tatum playing Gambit in an upcoming X-Men movie has been confirmed by X-Men producer Lauren Shuler Donner and at Comic-Con, Channing revealed how he prepared for the role. It turns out the actor already auditioned for Gambit in X2: X-Men United  but the character was ultimately cut from the movie. Still, Channing must have impressed Lauren and no wonder, since he turned up for the audition in full Gambit gear, telling the Comic-Con audience, "I had cards, I had the whole thing."
X-Men fans have mixed reactions to the casting of Channing as the charming Gambit, but Lauren is ready to defend her choice, saying, "Well, you know he's a rogue, Channing, he's a rascal. Just like Remy LeBeau. And he can handle the action, we all know that. And he's got a really good heart. Read more
Jul
29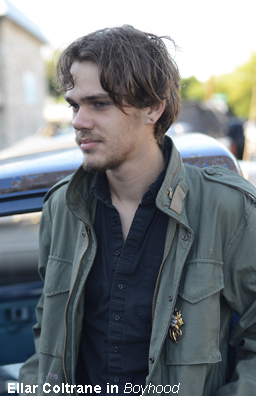 Texas native Ellar Coltrane was chosen at the age of six to play the lead role in the movie Boyhood, which follows his character, Mason, from the age of six to 18. Director Richard Linklater took 12 years to shoot the film, so that Ellar was able to play the same character throughout the film, which also gives the audience the chance to watch Mason literally grow up on film. Tribute had to chance to talk to Ellar about working on the film, in which Patricia Arquette and Ethan Hawke play his parents.
What was the audition process like?
It was lengthy. I was auditioning a lot at the time and I went to an audition and met this unassuming guy in cargo shorts who asked me about my life and who I was and what I was interested in and then eventually Read more
Jul
29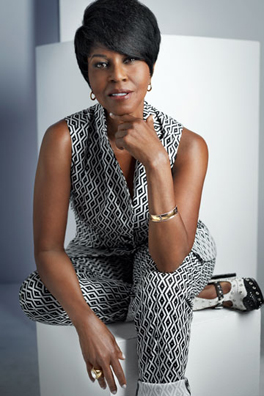 Pauletta Pearson Washington will be in concert Friday, September 12, 2014 at 7:30pm at Toronto's Church of the Holy Trinity, Trinity Square at Bay/Dundas, behind the Eaton Centre. Pauletta studied piano at Julliard, and was introduced to the jazz world by Miles Davis and members of the Lionel Hampton Orchestra. Not long into her twenties, she began working with theater luminaries Andrew Lloyd Webber, Jerry Herman and Jules Styne. Pauletta was born in North Carolina but lived in Toronto during the early years of her acting career. Since then, she and husband Denzel Washington have called Los Angeles home for over 30 years.
Today Pauletta explores the universal meaning of "home" through Read more
Jul
29
Kiefer Sutherland, 47, insists he never had a problem with Freddie Prinze Jr., who claims Kiefer was ''unprofessional.'' A spokesperson for Kiefer told Fox News: ''Kiefer worked with Freddie Prinze, Jr. more than five years ago, and this is the first he has heard of Freddie's grievances. Kiefer enjoyed working with Freddie and wishes him the best.'' Freddie, 38, recently claimed working on
24
in 2010 was a ''terrible'' experience and he thinks other people would share his opinion of Kiefer. Speaking about his decision to take a hiatus from Hollywood, he said: ''I did
24
... it was terrible. I hated every moment of it. I just wanted to quit the business after that. So, I just sort of
Read more
Jul
29
Remember Fantasia 2000? In one of the film's more cartoonish segments (Pomp and Circumstance), Donald Duck plays first mate to the Bible's Noah, a bearded old man who carries a walking stick. It seems the fate of all Biblical men to become bearded old cripples, but not in director Darren Aronofsky's world. Where his live-action vision differs is that Noah, played by Russell Crowe, is a muscular, axe-wielding environmentalist. This is truly a Noah for modern audiences. Read more
Jul
29
Ashton Kutcher and
Mila Kunis
are planning to get married next July. The couple, who got engaged earlier this year and are expecting their first child, have reportedly set a date for their wedding next summer. A source close to the former
That '70s Show
co-stars told gossip website RadarOnline.com: ''The wedding will be next July. They want to focus on their daughter first and having it next summer seems logical.'' The 36-year-old
Two and a Half Men
actor's family are very excited about his upcoming nuptials to the
Ted
star, 30. The insider said: ''Ashton's parents are very traditional and they love Mila. They got famous together, so she keeps Ashton grounded
Read more
Jul
29
Orlando Bloom was reportedly ''flirting'' with Nina Dobrev over the weekend.
The Hobbit
actor - who split from wife Miranda Kerr, the mother of his three-year-old son Flynn, last October - attended a number of Comic-Con parties in San Diego with the
Vampire Diaries
actress and the pair appeared very close. Orlando arrived alone at Playboy's 'Bates Motel' party on Friday night, but was soon joined at his table by Nina - who recently split from her co-star Ian Somerhalder - and the pair were seen ''talking closely'' while he drank tequila. They left together and were spotted after midnight at the exclusive Nerd HQ party, where they were ''dancing very closely, flirting, laughing
Read more
Jul
29
Ricky Whittle is dreading having to meet Bruce Willis. The 32-year-old British actor - who is best known for his role in UK TV soap
Hollyoaks
- is romancing the
Die Hard
star's daughter Rumer, and though he gets along well with her mother Demi Moore, he isn't feeling confident about winning over her dad. A source told the
Daily Star
: ''Ricky's nervous. He's met Demi on multiple occasions now, but he keeps putting off spending time with Bruce. Part of the reason is he's heard that Bruce has a reputation for giving Rumer's boyfriends a tough time. Apparently he loves to wind them up for his own amusement.'' Rumer, 25, is understandably eager to show Ricky that beneath the
Read more
Jul
29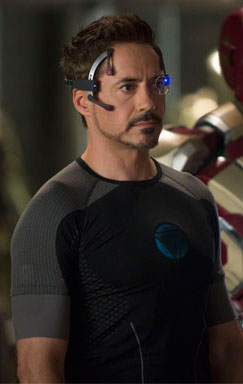 Robert Downey Jr. can't wait to go shopping for his baby daughter. The 49-year-old actor and wife Susan Levin will welcome a little girl into the world in November and he is planning to shower the latest edition to his family with gifts. Speaking at Comic-Con in San Diego, he said: ''I haven't had much time to shop for her yet, but when I do it's going to be a blizzard.'' Downey isn't the only
Avengers: Age of Ultron
cast member to be expecting a baby as his co-star Scarlett Johansson and her fiancé Romain Dauriac will welcome their first child into the world in the coming months. Asked what sort of mother he thinks Scarlett will be, he told E! News: ''She's great, I know she'll be a great mom.'' The
Iron Man
star recently admitted he's apprehensive about having a daughter, having only
Read more
Jul
28
Bilbo Baggins (Martin Freeman) waxes philosophical as he thinks back to the adventures he's had - both good and bad - as he and his compatriots Read more