Celebrity News and Gossip
Oct
21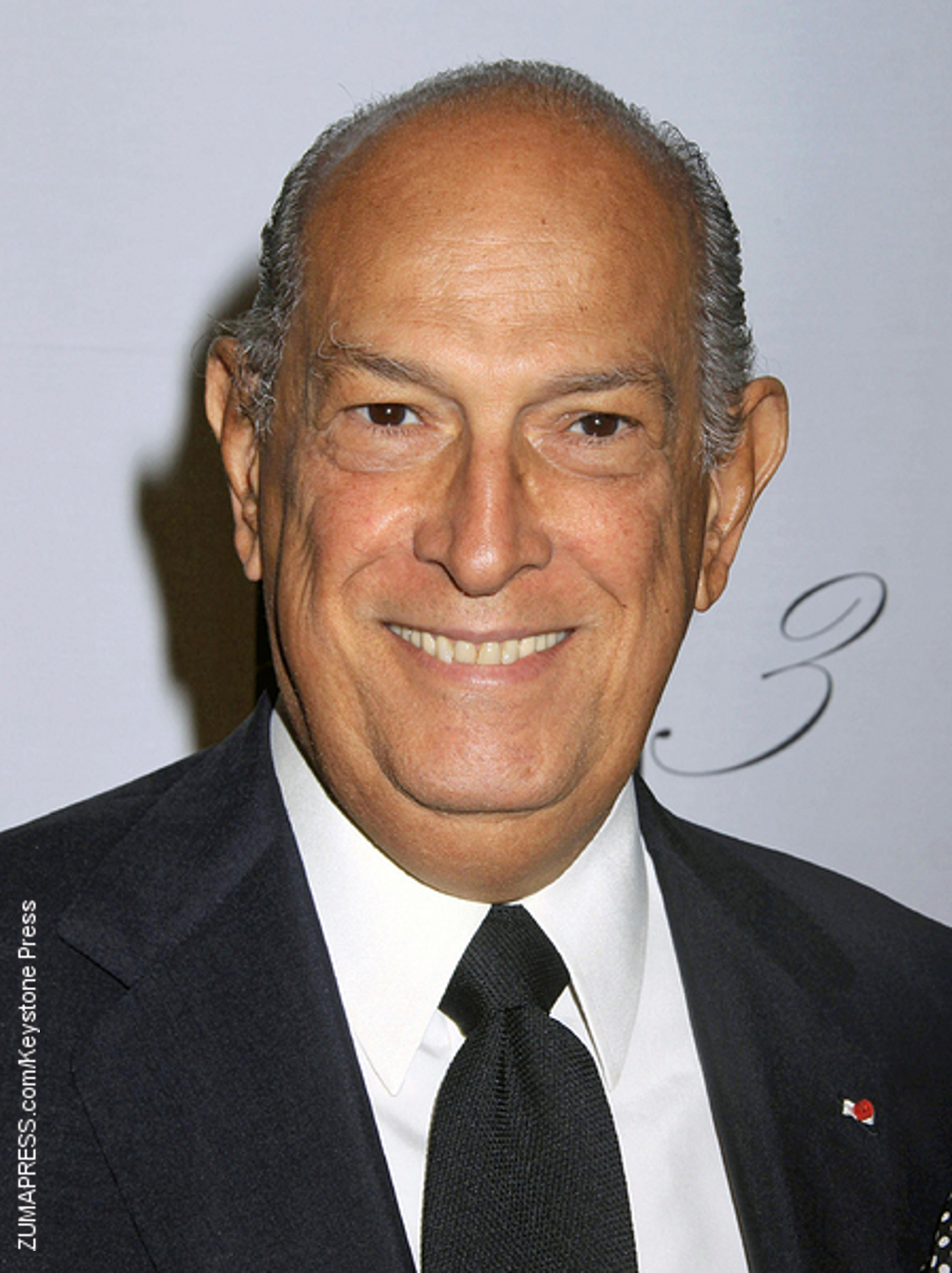 Iconic fashion designer Oscar de la Renta has passed away at 82 after a battle with cancer. The Dominican-born designer and two-time winner of the American Fashion Critics' Award was known for his classic designs and dressing celebrities such as Zooey Deschanel and Taylor Swift. Most recently he designed the wedding dress for George Clooney's wife, Amal Alamuddin. He was diagnosed with cancer in 2006 but confirmed in an interview last year with the International Business Times that he was in remission. "Yes, I had cancer. Right now, I am totally clean. The only realities in life are that you are born, and that you die," he said. "We always think we are going to live forever. The dying aspect we will never accept. The only thing about having this kind of warning is how you appreciate every single day of life."
In the same interview, de la Renta discussed his plans to not retire any time soon: "People ask me, 'At your age, when are you going to retire?' I think every single day there is a learning process. For a long time... I wondered what would happen to the brand when I am no longer here. But I will be here for a very, very long time."
One thing is for sure — the fashion world will miss de la Renta's glitz and glamour for years to come.
~Janine Wyslobicky
Oct
21
Steve Carell, 52, doesn't want his children to act until they're older. The Alexander and the Terrible, Horrible, No Good, Very Bad Day star has daughter Elizabeth, 13, and son John, 10, with wife Nancy, and though he would support them if they chose to follow in their parents' footsteps when they are older, for now he would rather they didn't ''have jobs." Asked if he would allow his kids to be actors, he said: "I would not as children, I don't want them to have jobs at this age, it's not for them, it's not in their DNA right now. I wouldn't discourage them from acting and I'd love them to do school plays and pursue it if they want it to. Vaguely interested, my daughter just got Read more
Oct
21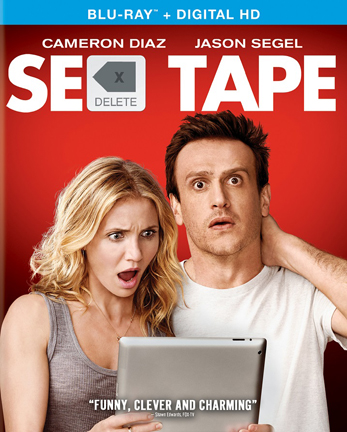 If you've missed seeing How I Met Your Mother star Jason Segel on the big screen, then you're not going to want to miss his new romantic comedy Sex Tape. Teaming up with the ultimate chick-flick gal pal Cameron Diaz, the pair play a couple rejuvenating their lifeless marriage by adding some spark – in a major way.
Jay (Segel) and Annie (Diaz) fell for each other when they were in college. According to Annie, those were the days of hour-long romp fests. Ten years and two kids later, the pair have much less time for themselves and for sex. Annie pours over her blog, Read more
Oct
21
Matthew McConaughey has admitted he's 'vain.' The Dallas Buyers Club hunk, 44, believes having a high opinion of his charming good looks, self worth and remarkable talent is a positive thing. Speaking in the November issue of GQ magazine, he explained: "I am vain. I think vanity is a good thing. It's done more good things for me than it has not." Meanwhile, the actor recently praised his wife Camila Alves and their children Levi, six, Vida, four, and Livingston, two, for supporting his career.  He said previously: "I try to give a lot to my life and the people in it, and I know they sure give back. I have a lot to be thankful for. My life outside my career is extremely enriching. Read more
Oct
21
Zac Efron appeared "very much in love" with Sami Miró at the weekend. The Neighbors star turned 27 on Friday (Oct. 17) and to celebrate he and his rumored new girlfriend took a trip to Amsterdam, where onlookers described them as hugging and laughing a lot together. One source told E! News: "They were acting very much in love, she kept hugging him. Their love looked genuine." And as well as spending time with Sami, Zac also hung out with friends Dillon Francis and Martin Garrix, enjoying a bike ride before attending the Amsterdam Dance Event Festival together. Though Zac and Sami haven't confirmed their relationship, they were recently Read more
Oct
21
Charlize Theron has become more enticed by "darkness" since becoming a mother. The A Million Ways to Die in the West actress, who adopted her two-year-old son Jackson as a baby - admits that while motherhood causes many women to adopt a more optimistic view of the world, she has become more "aware" than ever before. The South African explained: "People assume that once you have a child you will naturally veer away from the darkness, [but] I have found the opposite. Being a mother is the only thing I have experienced where the reality has surpassed my expectations of how great it would be, but the last thing I want to do now is to close Read more
Oct
20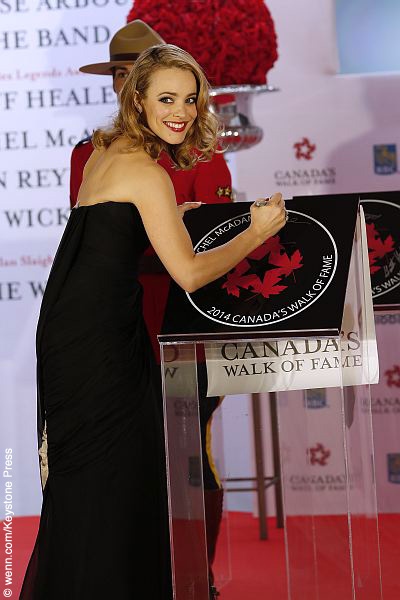 Canadian actress Rachel McAdams was honored with a star on the Canadian Walk of Fame, alongside soon-to-be father Ryan Reynolds, Olympic medalist Hayley Wickenheiser and former Supreme Court justice Louise Arbour. The About Time actress told the Canadian Press that she was surprised by the news. "To be recognized by your own country like this and to be put on this illustrious list of people that have come before is, I mean, is sort of beyond words for me," she said. Ryan Reynolds was just as thrilled to be part of the ceremony, saying it was "unreal" to share the stage with Louise Arbour, referencing her indictment of former Yugoslav president Slobodan Milosevic over war crimes. Read more
Oct
20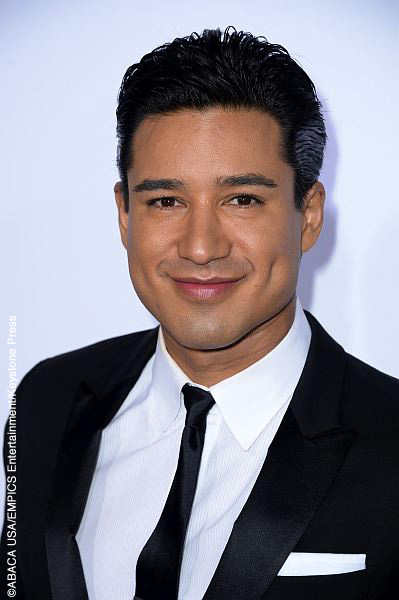 Fans were abuzz when Mario Lopez admitted in his memoir that he had a one night stand with a "mega pop star." Now Us Weekly is reporting that the mystery woman is none other than Britney Spears. According to multiple sources, the two hooked up when Britney was recently divorced from Kevin Federline. The 41-year-old host talked about the experience on The Ellen Degeneres Show, where he said the fling happened in Las Vegas. "I'm trying not to give too much away without giving too much away," he told Ellen. "It was maybe six or seven years ago… eight years ago?" According to Mario, they remain "friendly." The two were last seen together in 2013 when he joined her onstage during her show in Vegas, Britney Spears: Read more
Oct
20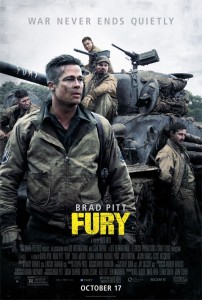 After two weeks at number one at the box office, Gone Girl was knocked down by war film Fury. Starring Brad Pitt as an army sergeant leading a small team on a deadly mission, the film debuted at the top of the box office with $23.5 million and currently has a 4.4 Tribute star rating. Gone Girl managed to stay strong in second place with over $17.8 million in its third week and a 3.7 Tribute star rating.
In third place this weekend was the animated film The Book of Life, starring Diego Luna and Zoe Saldana. The family film about a man adventuring through the worlds of life and death to be with the woman he loves debuted with $17 million at the box office. Read more
Oct
20

Shailene Woodley's parents ''loved'' her sex scene in her new movie. The 22-year-old actress was concerned that she would feel awkward shooting an intimate moment with Thomas Jane, 45, in White Bird in a Blizzard but she ''felt great'' baring her body and insisted she needed to help to emphasise her assets. She said: ''It's crazy. And sort of wrong. But I felt great doing it. I was not fully robed. And our bodies had no makeup. Who needs makeup? I'm only 22. My boobs are great. They don't need any help. My parents saw the film. I thought it might be awkward, but they both loved it.'' Read more