Celebrity News and Gossip
Nov
21
Ben Affleck will spend Thanksgiving with Matt Damon. The Batman v Superman: Dawn of Justice star - who has been friends with Matt since their school years - will celebrate the holiday next week (11.27.14) in Brentwood, Los Angeles, alongside their wives, children and Ben's mother. Speaking of their plans, Ben said: ''My mother is staying with us now and we'll all go down the street to Matt Damon's house. We're all invited. Matt and my family are all like one big extended family for Thanksgiving. I'm looking forward to it a lot.'' Ben and his wife Jennifer Garner, both 42 - who have three children together: Violet, 8, Seraphina, 5, and Samuel, 2 Read more
Nov
21
Ryan Gosling
has won a restraining order against a stalker claiming to be his twin. The actor obtained the order on Wednesday for a woman who has allegedly been scaring the
Only God Forgives
star with her strange behavior for three months. According to gossip website TMZ, which obtained legal documents from the case, the woman, named Grace Marie Del Villar claimed to be the hunk's ''twin flame'' and had been relentlessly sending emails and packages to the star. Ryan - who has two-month-old daughter, Esmeralda Amada, with his partner Eva Mendes - was said to have been particularly unnerved when Del Villar traveled from New York to his Los Angeles
Read more
Nov
21
 Andy Serkis was left ''screaming in agony'' from playing Caesar in Rise of the Planet of the Apes. The actor portrayed the chimpanzee in the 2011 sci-fi movie and its sequel, 2013's Dawn of the Planet of the Apes, but he was glad the ape had grown up in the second movie because he couldn't physically handle putting as much ''extraordinary pressure'' on his ''shredded'' knees in another film. He said: ''I was so thankful that playing Caesar this time around he was more bipedal, I'm sure that was informed by the fact that my knees are shredded. I think the most physically challenging role - apart from Gollum - was actually Caesar as an infant because the pressure on the knees was pretty extraordinary. Doing that hour after hour I was screaming in agony.''
As well as his motion capture role as Caesar, Andy is known for portraying Gollum in The Lord of the Rings film franchise, but admits the effects of his crouching down to portray such small characters has at times left him unable to move. Speaking at a Q&A to launch the Dawn of the Planet of the Apes Blu-ray and DVD - which releases December 2 - he added: ''When I was training for Caesar I actually bumped into an actor friend of mine, I was jogging furiously, it was Danny Mays. He'd just landed this job in South Africa and he was about to move all this family out there. I bent down to talk to him at his windscreen and I was telling him to go for it. But when he drove off I was literally stuck on the pavement. I couldn't move!''
Nov
21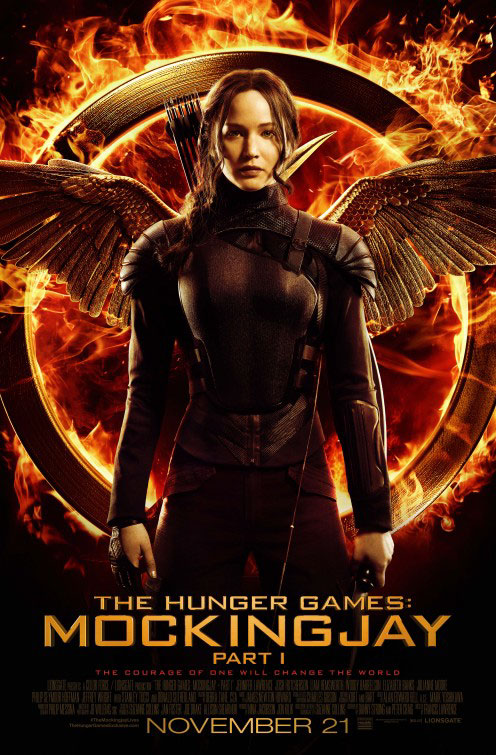 The Hunger Games: Mockingjay – Part 1 picks up where Catching Fire left off, but it's quite a bit darker. A lot changed when Katniss (Jennifer Lawrence) shot an arrow through the force field in the arena and was airlifted to safety by Haymitch (Woody Harrelson) and Plutarch (Philip Seymour Hoffman). President Snow (Donald Sutherland) immediately sent soldiers in to destroy District 12, killing most of the population and leaving the survivors of the massacre homeless. Katniss winds up in District 13, which is led by President Coin (Julianne Moore).
Mockingjay is based on the first half of the last book in the Hunger Games series, so unlike Catching Fire, which also had a cliffhanger, only half of this story is told. However, Read more
Nov
20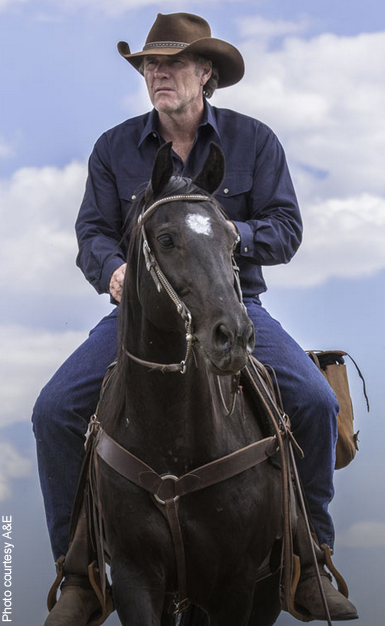 Following the cancellation of the contemporary western series Longmire on A&E, viewers were understandably disappointed, but they'll be happy to hear that Netflix has ordered a fourth season of the hit crime thriller from Warner Horizon Television. Ten new episodes will premiere exclusively in the U.S., Canada, Australia and New Zealand in 2015. "When Warner Horizon Television came to us with the idea for a new season of Longmire, we were intrigued because the series is so unique, and consistently great. We are thrilled to help continue Walt Longmire's story for his large and passionate following" said Cindy Holland, Vice President of Original Content at Netflix.
Season 4 picks up immediately after the Season 3 cliffhanger, Read more
Nov
20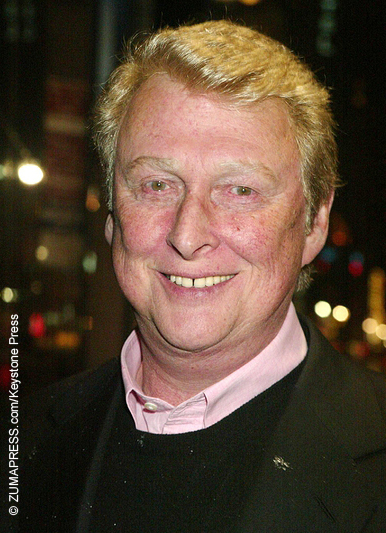 Famed director, producer and comedian Mike Nichols died suddenly yesterday from a cardiac arrest. The German-born U.S. director had a career that spanned over six decades, commencing his career in 1950 with the comedic pairing of Nichols and May. The pair produced three bestselling albums, one of which won a Grammy for the Best Comedy Album in 1962. He then transitioned onto Broadway, debuting with Barefoot in the Park starring Robert Redford. The show was a huge success and eventually earned Nichols a Tony Award in 1964.
Nichols then moved to conquer the big screen, making Read more
Nov
20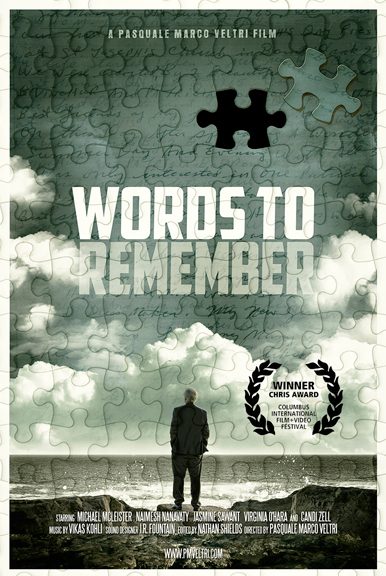 Pasquale Marco Veltri is a Canadian filmmaker and photographer whose films have screened nationally and internationally in Canada, Britain, France, Italy, and Egypt. His film Measuring Tape Girl has screened at the Cannes Film Festival and the Montreal World Film Festival. Here he talks about his latest film, Words to Remember, which won the Chris Statuette for Best Narrative Film at the Columbus International Film and Video Festival. The Chris Award is the top honor at the festival and also has been a qualifying festival for the Academy Awards. Veltri will receive the award at the 62nd Annual Awards ceremony this Saturday at the Columbus College Read more
Nov
20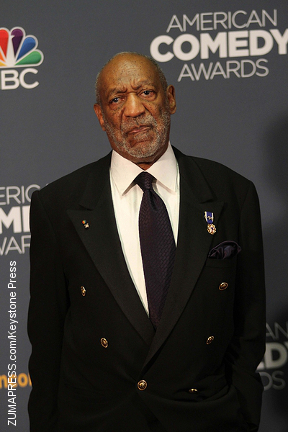 A comedy routine Bill Cosby performed in 1969 has resurfaced and it's not helping the actor's reputation amid the recent revival of sexual assault accusations. The LP, titled It's True! It's True!, which jokes about drugging women's drinks with "Spanish Fly," an aphrodisiac substance, was uncovered by The Village Voice's Alan Scherstuhl. Cosby jokingly said, "Anytime you see a girl: 'Wish I had some Spanish Fly.' Go to a party see five girls standing alone: 'Boy if I had a whole jug of Spanish fly, I'd light that corner up over there, hehehe.'" However, in reality "Spanish Fly" only works on men and can in fact be deadly.
In addition, supermodel Janice Dickinson has come forward in an Read more
Nov
20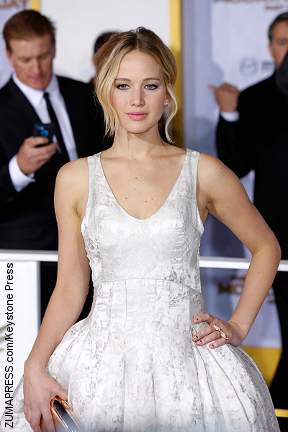 There might not be much laughter or jokes in the dystopian world of The Hunger Games but off screen is a different story.  At the Los Angeles premiere of The Hunger Games: Mockingjay- Part 1, Jennifer Lawrence, 24, revealed to Entertainment Tonight one of the pranks that took place on set. She jokingly said, "We all mess with each other to make sure all of us have a conflicted experience," then described how touched she felt when she received a gift from Jeffrey Wright saying, "I got a Tiffany's box filled with crickets!" She went on, "It was like, Tiffany's!? Jeffrey! You didn't have to do that! And then I opened it... it was awful. And they were in my trailer for months, I couldn't get them out." Read more
Nov
20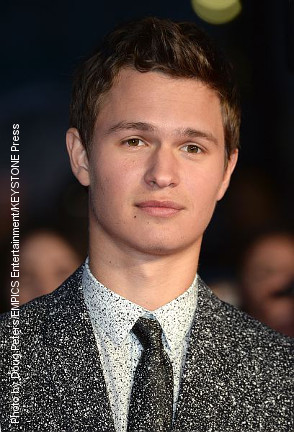 Actor Ansel Elgort, 20, had his breakthrough year in 2014 starring in the hit movies Divergent and The Fault in Our Stars and was just named one of GQ's "Men of the Year" alongside Steve Carell, Chris Pratt and co-star Shailene Woodley, who was named "Our Favorite New Crush." However, he hasn't let his newfound fame go to his head. In an interview with GQ he explained how his life has changed, saying,"'Oh, you can go to this restaurant,' or 'You can go to this nightclub,' but I'm not really interested in that. I don't really care that some trashy girl, like, now all of a sudden wants to f--k me." What really inspires him are the creative opportunities he now has, explaining, "What's interesting Read more