Celebrity News and Gossip
Aug
28
Brad Pitt and Angelina Jolie have got married in secret. The couple tied the knot in France last weekend after nine years together, a spokesperson has confirmed to PEOPLE magazine. The 50 year-old actor and the 39-year-old actress, who met while shooting 2005 movie
Mr and Mrs. Smith
, got engaged in 2012. Angelina and Brad have children Maddox, 13, Pax, 10, Zahara, nine, Shiloh, eight, and five-year-old twins Vivienne and Knox together and the
Maleficent
star revealed in May that the couple were waiting for the ''right time'' to get married. She said: ''We're just waiting for it to be the right time with the kids, with work, when it
Read more
Aug
28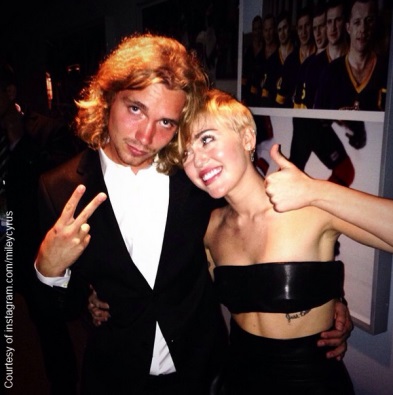 Miley Cyrus took Jesse Helt, a 22-year-old homeless man, as her date to the MTV Video Music Awards and although she knew he was homeless, it's unclear if she also knew that there was a warrant out for his arrest in the state of Oregon. The arrest warrant was issued in November 2011, after Jesse violated his probation. In 2010, Jesse was arrested for charges of criminal mischief, criminal trespass, and burglary, after breaking into the Read more
Aug
28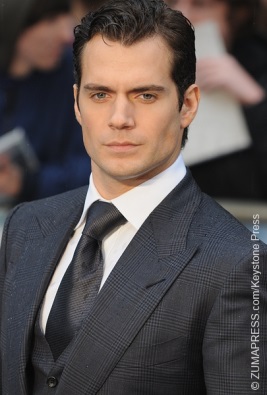 On the set of the upcoming superhero film, Batman v. Superman: Dawn of Justice, cast members Henry Cavill and Amy Adams, reprising their roles as Clark Kent/Superman and Lois Lane from Man of Steel, became the most recent celebrities to participate in the charitable phenomenon that's spreading the cold love around the world. Without relying on bathing suits or t-shirts and shorts, Cavill and Adams did one better than most actors: they appeared in full costume!
At first, it seemed both actors would get only a bucket each. After Adams was drenched from her ice bucket challenge, Cavill, being the man of steel fortitude he is, was thrown five more bucket loads, each Read more
Aug
28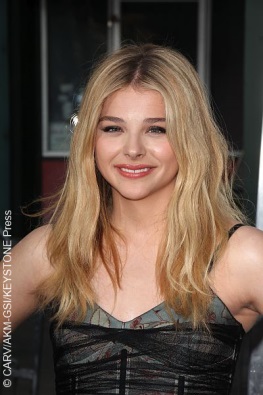 In a recent interview with Digital Spy, the film's star Chloe Moretz surprised listeners with the announcement that she's "done with the character" of Hit Girl, blaming low ticket sales for the franchise's uncertain future. "I don't think there will be any more movies," said the actress. "You make these movies for the fanboys, but nowadays everyone seems to pirate them rather than watch them in the movie theater." Kick-Ass was the second most pirated film of 2010, with nearly 11.5 million downloads on BitTorrent. Although its sequel didn't crack the BitTorrent top ten in 2013, Moretz maintains that Kick-Ass 2 was one of the most pirated movies of the year, and according to the actress, "that doesn't help us because Read more
Aug
28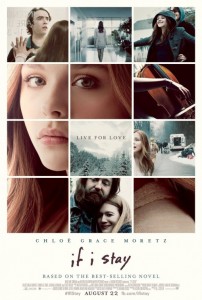 With TIFF around the corner, there are quite a few trailers that are popular with the fans. Speaking of popular, one of Robin Williams' interview is doing quite well. It's hilarious to see Robin work his magic. You can check out the interview here. In addition to that interview, here's the top five trailers:
1) If I Stay
2) The Giver
4) The F Word
5) The Hundred-Foot Journey Read more
Aug
28
Bryan Singer's sexual abuse case has been dropped.  According to court documents filed in Hawaii, Michael F. Egan had his motion for voluntary dismissal of the lawsuit against the X-Men: Days of Future Past director, in which the 31-year-old man claimed he was sexually abused by the filmmaker as an aspiring teen actor, granted by a judge. However, as part of the voluntary dismissal, a judge ruled on Wednesday that Egan does have the opportunity to re-file the lawsuit at a later date. Egan - who previously sought the dismissal in sealed documents - filed a claim last week in Hawaii, asking for the case to be dismissed without prejudice, meaning he could file it Read more
Aug
27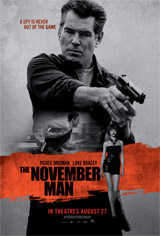 Brosnan's back! No, it's not Bond, but something like it. Pierce Brosnan returns to the spy game with a vengeance in The November Man.
Based on the espionage thriller There Are No Spies, the seventh novel in Bill Granger's November Man series, the ex-Bond plays ex-CIA agent Peter Devereaux, who is lured out of retirement for one last mission: to find and protect Alice Fournier (former Bond girl Olga Kurylenko), the manager of a women's shelter whose profession and past may hold the information needed to expose the pedophiliac Arkady Federov, Russia's President-Elect. (Why do movies make retirement Read more
Aug
27
Aaron Paul caused a charity's website to crash after mentioning it in his Emmy Awards speech. The
Breaking Bad
star, who picked up the award for Outstanding Supporting Actor in Drama at last night's ceremony, gave a special shout-out to his wife Lauren Parsekian Paul's organization, Kind Campaign, after taking to the stage to collect his trophy. The 34-year-old actor said: ''To my wife, my God, thank you for marrying me. Thank you for dedicating your life to spread kindness across the world. We all appreciate it.'' He added: ''If you guys don't know what she does, look up Kind Campaign. Do yourself and your children a favor. Kind Campaign.'' Within minutes,
Read more
Aug
27
Ansel Elgort has split up with Violetta Komyshan.
The Fault in Our Stars
actor amicably ended his relationship with his high school sweetheart recently, as he struggled to find time to see her due to his increasingly busy schedule. A source close to the 20-year-old heartthrob told UsMagazine.com: ''They tried to navigate his commitments, but between filming and press for the movies [it got difficult].'' Ansel went public with his romance with Violetta, whom he previously attended New York's La Guardia High School with, at a fashion show at Paris Menswear Fashion Week last June. The young star attended his sister Sophie's wedding solo at St. Andrew's Dune
Read more
Aug
26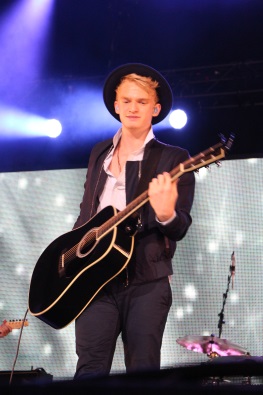 On Saturday, the Molson Canadian Amphitheater in Toronto was filled with families who attended Family Channel's Big Ticket Summer Concert. Headlining the concert was pop sensation Cody Simpson, alongside Disney darling Sabrina Carpenter, who is best known for her role as Maya Hart on Girl Meets World. Also sharing the stage was YouTube phenom Megan Nicole and Canadian pop rockers Crystalyne. The Next Step dancers also performed for the crowd, pulling out some serious dance moves. Hosting the 13,000 fan concert was Austin & Ally's Calum Worthy. His excellent comic timing and charming personality kept the audience engaged. Young and old alike sang to the beats and when The Next Step dancers Read more