Celebrity News and Gossip
Oct
23

Genndy Tartakovsky, who directed the 2012 animated film Hotel Transylvania, has been named to direct an upcoming Popeye movie. A longtime Popeye fan, he says in the clip that his first animation teacher was Gordon Sheehan, who worked on Popeye as an animator in the 1940s. The new Popeye film will be Read more
Oct
23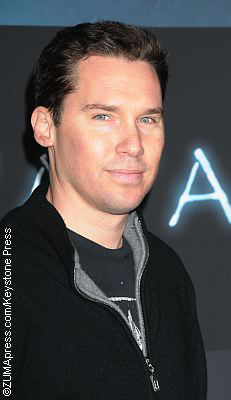 X-Men director Bryan Singer, who was accused of sexually assaulting an underage boy earlier this year, is believed to be paying a woman $1 million to have his child, according to a report in The Daily Mail. The woman is actress Michelle Clunie, 44, who played Melanie on the TV series Queer as Folk from 2000 to 2005. Singer, 49, reportedly purchased a home close to his own for Michelle. Singer earlier identified himself as bisexual in an interview with Out magazine, though he clarified: "I emotionally lean towards male relationships, so I'm happy to say I'm gay, too, if it's a one-syllable, easy answer."
Last June, Singer's legal team offered his accuser, Michael Egan, $100,000 to drop the charges. According to New York Magazine, Egan declined the offer, telling BuzzFeed: "This exact kind Read more
Oct
23
Renée Zellweger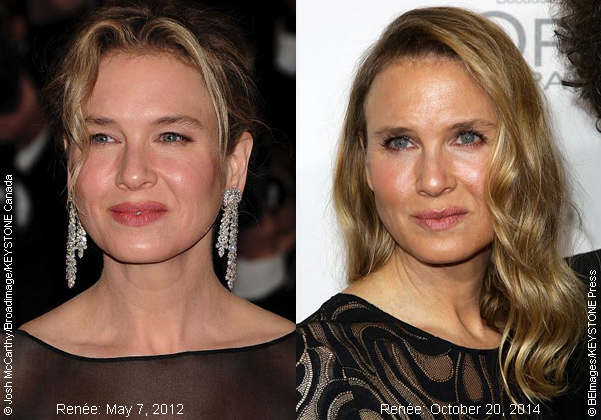 caused a commotion on Monday when she debuted her new look on the red carpet. While she insists the dramatic change is simply due to a lifestyle change, both critics and experts disagree. New York Daily News spoke to local plastic surgeons, who all agree the Bridget Jones' Diary actress has had Read more
Oct
23
Keanu Reeves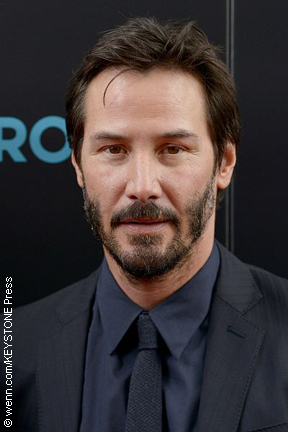 isn't getting enough love from Hollywood's film studios. In a recent interview with Indiewire, the John Wick star admitted that after The Day The Earth Stood Still (2008), he didn't get many major film offers until last year's actioner, 47 Ronin. "It sucks, but it's just the way it is," he said. "You can have positive and negative experiences, but what I like about studios are the resources and the worlds that they can create. Obviously, a lot of good filmmakers work on studio movies."
He says he hopes he can find a balance between indie and studio movies so he can continue to do both. "I want to keep going, making things, and telling stories," he said. "I want to be able to do that Read more
Oct
23
Sarah Jessica Parker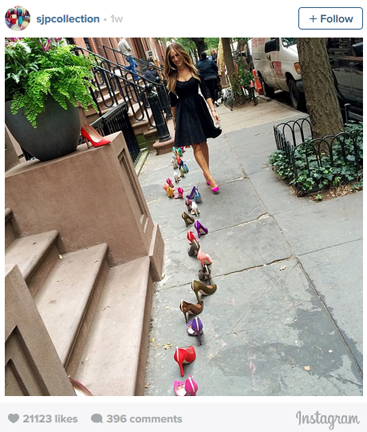 is upsetting her old neighbors on Perry Street in Manhattan's West Village, where her Carrie Bradshaw famously lived in Sex and the City. The owners, who bought the townhouse for an estimated $10 million, installed a metal chain advising tourists to "not go on the staircase please." The sign did not stop the actress from taking several photos on the steps in an impromptu photo shoot for her new shoe collection. "The owners are up in arms as they deal with Read more
Oct
23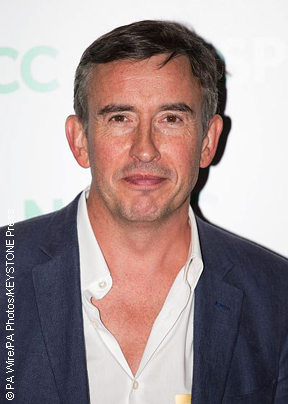 After delayed production due to the tragic death of lead actor Phillip Seymour Hoffman, the Showtime pilot Happyish has recast Steve Coogan in the role. The comedian will play Thom Payne, a mid-40s Brit who is struggling to keep with the modern, digital world once he finds himself working under a 25-year-old "wunderkid." Series creator Shalom Auslander says, "Steve's range is astounding – he is a comedy legend, a gifted satirist, and he possesses the unique combination of talents this role demands."
Phillip Seymour Hoffman was found dead in his New York apartment in February of this year. At the time of his death Read more
Oct
22
Gone Girl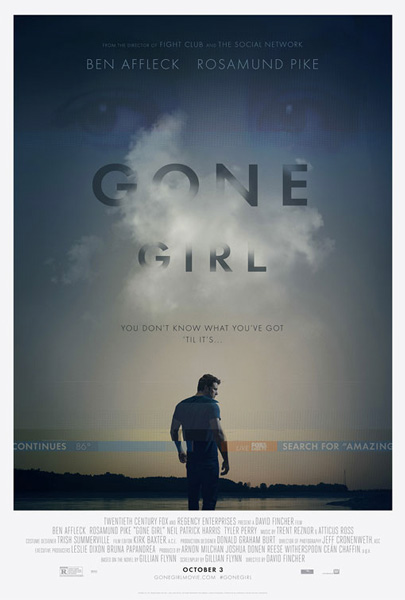 was a clear winner again this week and was a favorite among the Tribute fans. Brad Pitt's Fury took the second spot while Robert Downey Jr.'s The Judge took the third spot. The Best of Me, based on the novel by Nicholas Sparks, was #4 on the charts while rounding out the top five was the family film Alexander and the Terrible, Horrible, No Good, Very Bad Day. Which was your favorite trailer of the week?
1) Gone Girl
2) Fury
3) The Judge
4) The Best of Me
5) Alexander and the Terrible, Horrible, No Good, Very Bad Day Read more
Oct
22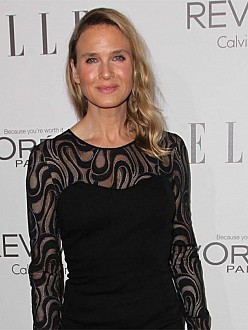 Renée Zellweger, 45, is glad people are saying she looks different. The Bridget Jones actress has been the subject of plastic surgery accusations on social media sites after she stepped out looking almost unrecognizable at the ELLE Women in Hollywood Awards in Beverly Hills on Monday, but insists her latest look is due to her taking care of herself. Describing conversations about her appearance as ''silly,'' she told People magazine: ''I'm glad folks think I look different! I'm living a different, happy, more fulfilling life, and I'm thrilled that perhaps it shows. My friends say that I look peaceful. I am healthy. For a long time I wasn't doing such a good job with that. I took on Read more
Oct
22
Sofia Vergara thinks Magic Mike star Joe Manganiello is from ''another species.'' The Modern Family star admits her boyfriend actor's physique is incredible and she feels very lucky she ''gets to play'' with him. The 42-year-old actress told the Today show: ''To me, he's like another species. I look at him, and it's like I feel like I am like in the movie E.T. Remember? When an alien lands ... and I'm the one who gets to play with it.'' The couple started dating in July and former True Blood hunk Joe, 37, previously revealed he had a huge crush on Sofia before they got together.
The Colombian star recently admitted to having a sweet tooth. She said: ''I heard about someone in L.A. Read more
Oct
22
Mila Kunis wants to ''feel sexy'' at her upcoming wedding. The 31-year-old actress, who gave birth to daughter Wyatt Isabelle with fiancé Ashton Kutcher late last month, has reportedly started gently exercising and is sticking to an ''extremely healthy'' diet in a bid to regain her pre-pregnancy figure before they tie the knot next summer. A source close to the Ted star told gossip website RadarOnline.com: ''She cannot wait to feel sexy again. She has started a very gentle cycle of postpartum yoga and going on walks with Wyatt until her doctors give her the green light to start intense workouts, which should be by the end of this month.'' Read more