Celebrity News and Gossip
Nov
23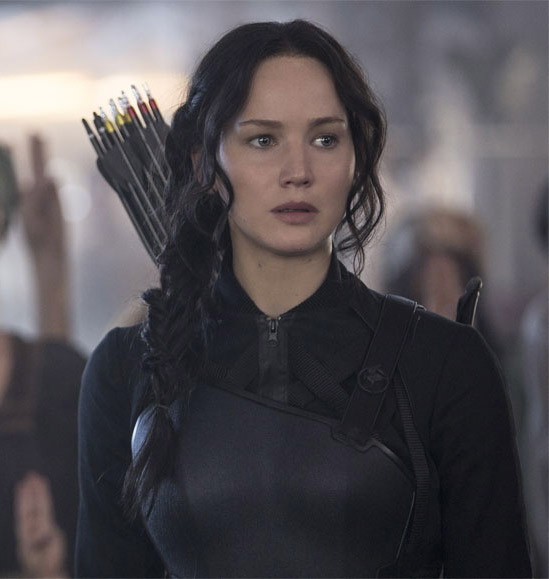 The Hunger Games: Mockingjay - Part 1 dominated the box office this weekend with an estimated $123 million, making it the largest opening weekend so far in 2014. The previous record holder was Transformers: Age of Extinction with $100 million. In the first part of the epic finale, Katniss (Jennifer Lawrence) embraces her role as the Mockingjay while also trying to find a way to keep her loved ones safe from President Snow.
Despite the massive opening, this is a low point for the franchise. The series' previous installments The Hunger Games and The Hunger Games: Catching Fire earned over $150 million on their respective weekend debuts. Read more
Nov
22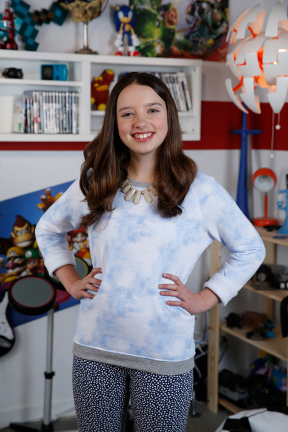 Disney XD has a new show that's sure to entertain. Gaming Show (In My Parent's Garage) stars Julia Schwartz, Jesse Sukunda and Ian Duchene as three teenagers co-hosting their own web show that's all about, you guessed it, gaming! The show features previews of upcoming games, a behind-the-scenes look at game studios, reviews, "let's plays" and even special celebrity guests.
We had the pleasure of chatting with Julia about the upcoming season, why she loves gaming and which two former Disney stars she'd like to play Just Dance with.
I saw the show, it's Read more
Nov
21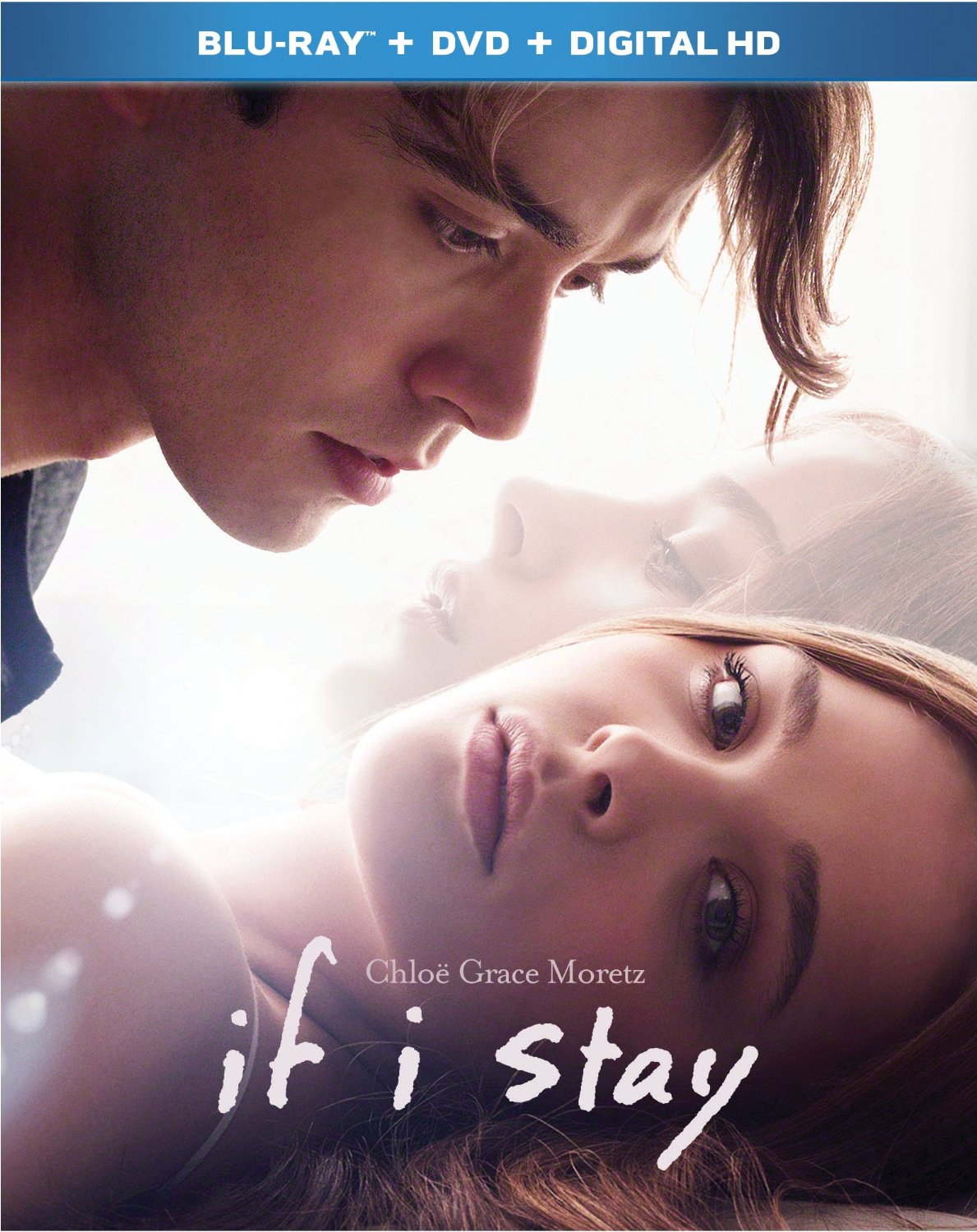 Chloë Grace Moretz pulls out all the stops to deliver a compelling performance as 17-year-old introvert Mia Hall in the drama If I Stay. As Mia recounts her traumatic accident in the last 24 hours, the audience is invited to feel her pain and join in her journey to survival. The story follows Mia, a gifted cellist who applies to Julliard and is anxiously awaiting their response.
The movie opens with Mia and her hip parents (Mireille Enos and Joshua Leonard), who are more than happy to enjoy a day off due to heavy snow. Along with her younger brother (Jakob Davies), the family takes a car ride, unaware that their fate will be sealed with a horrific car accident.
Read more
Nov
21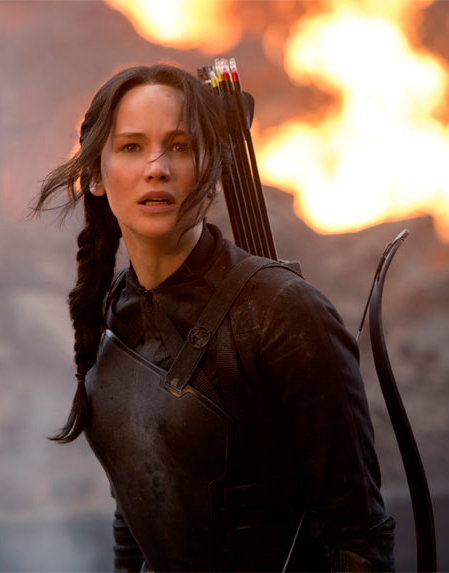 The Mockingjay returns to theaters today in The Hunger Games: Mockingjay - Part 1, the highly anticipated sequel to 2013's highest-grossing film, Catching Fire. Stars Jennifer Lawrence, Liam Hemsworth and Josh Hutcherson reprise their roles as Katniss, Gale and Peeta in what is sure to be one of the biggest box office hits of 2014.
After escaping the arena, Katniss Everdeen finds herself in District 13, where its leader, President Coin (Julianne Moore), is urging her to become a symbol of their rebellion against the Capitol. Katniss struggles with the responsibility of Read more
Nov
21
Ben Affleck will spend Thanksgiving with Matt Damon. The Batman v Superman: Dawn of Justice star - who has been friends with Matt since their school years - will celebrate the holiday next week (11.27.14) in Brentwood, Los Angeles, alongside their wives, children and Ben's mother. Speaking of their plans, Ben said: ''My mother is staying with us now and we'll all go down the street to Matt Damon's house. We're all invited. Matt and my family are all like one big extended family for Thanksgiving. I'm looking forward to it a lot.'' Ben and his wife Jennifer Garner, both 42 - who have three children together: Violet, 8, Seraphina, 5, and Samuel, 2 Read more
Nov
21
Ryan Gosling has won a restraining order against a stalker claiming to be his twin. The actor obtained the order on Wednesday for a woman who has allegedly been scaring the Only God Forgives star with her strange behavior for three months. According to gossip website TMZ, which obtained legal documents from the case, the woman, named Grace Marie Del Villar claimed to be the hunk's ''twin flame'' and had been relentlessly sending emails and packages to the star. Ryan - who has two-month-old daughter, Esmeralda Amada, with his partner Eva Mendes - was said to have been particularly unnerved when Del Villar traveled from New York to his Los Angeles Read more
Nov
21
 Andy Serkis was left ''screaming in agony'' from playing Caesar in Rise of the Planet of the Apes. The actor portrayed the chimpanzee in the 2011 sci-fi movie and its sequel, 2013's Dawn of the Planet of the Apes, but he was glad the ape had grown up in the second movie because he couldn't physically handle putting as much ''extraordinary pressure'' on his ''shredded'' knees in another film. He said: ''I was so thankful that playing Caesar this time around he was more bipedal, I'm sure that was informed by the fact that my knees are shredded. I think the most physically challenging role - apart from Gollum - was actually Caesar as an infant because the Read more
Nov
21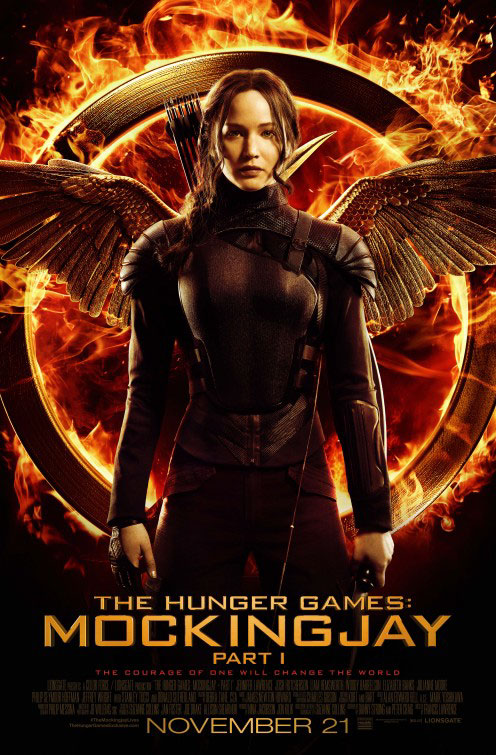 The Hunger Games: Mockingjay – Part 1 picks up where Catching Fire left off, but it's quite a bit darker. A lot changed when Katniss (Jennifer Lawrence) shot an arrow through the force field in the arena and was airlifted to safety by Haymitch (Woody Harrelson) and Plutarch (Philip Seymour Hoffman). President Snow (Donald Sutherland) immediately sent soldiers in to destroy District 12, killing most of the population and leaving the survivors of the massacre homeless. Katniss winds up in District 13, which is led by President Coin (Julianne Moore).
Mockingjay is based on the first half of the last book in the Hunger Games series, so unlike Catching Fire, which also had a cliffhanger, only half of this story is told. However, Read more
Nov
21
Angelina Jolie would ''absolutely'' give up acting. The award-winning actress - who recently directed the World War 2 film, Unbroken - has admitted that she has always felt ''uncomfortable'' in front of the camera. When asked if she'd ever give up acting, she said: ''Absolutely.''
She added to Du Jour magazine: ''I've never been comfortable as an actor; I've never loved being in front of the camera. I didn't ever think I could direct, but I hope I'm able to have a career at it because I'm much happier.'' Meanwhile, the 38-year-old actress and director recently admitted that ''it's not easy'' directing herself and husband, Brad Pitt, in By the Sea. Read more
Nov
20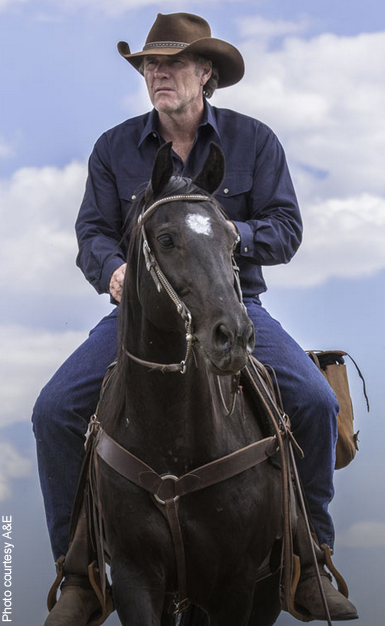 Following the cancellation of the contemporary western series Longmire on A&E, viewers were understandably disappointed, but they'll be happy to hear that Netflix has ordered a fourth season of the hit crime thriller from Warner Horizon Television. Ten new episodes will premiere exclusively in the U.S., Canada, Australia and New Zealand in 2015. "When Warner Horizon Television came to us with the idea for a new season of Longmire, we were intrigued because the series is so unique, and consistently great. We are thrilled to help continue Walt Longmire's story for his large and passionate following" said Cindy Holland, Vice President of Original Content at Netflix.
Season 4 picks up immediately after the Season 3 cliffhanger, Read more