Celebrity News and Gossip
Sep
22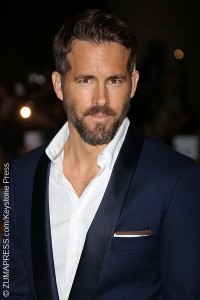 The moment comic book fans have been waiting for has finally arrived - Deadpool is confirmed for release in February 2016, and actor Ryan Reynolds is in talks to reprise the role he originally played in X-Men Origins: Wolverine. The announcement comes two months after some old test footage voiced by Ryan leaked online, sparking renewed interest from fans and a wave of social media pressure. Ryan was reportedly impressed with the response, telling The Niagara Falls Review, "It's neat that Twitter and Facebook and Instagram can move mountains when used in the right way."
Deadpool was first introduced to the Marvel comic universe in 1991 as Read more
Sep
22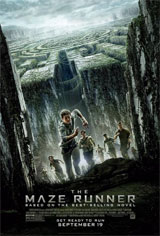 There's a new dystopian teen drama champion at the box office. The Maze Runner, based on the best-selling YA series by James Dashner, outran the competition in its opening weekend, bringing in $32.5 million. Tribute had an opportunity to chat with the cast, including Teen Wolf actor Dylan O'Brien, about some of the more dangerous scenes to shoot while they were promoting the film in Toronto. The Maze Runner is currently holding a 4.5 Tribute user rating.
Coming in second this weekend was the thriller A Walk Among the Tombstones (3.9 Tribute user rating), starring Liam Neeson as Read more
Sep
22
Emma Watson has experienced sexism from the age of eight. The Harry Potter actress gave a speech at the United Nations (UN) headquarters in New York yesterday in her role as UN Women Goodwill Ambassador and spoke of becoming a feminist at a young age after witnessing discrimination first hand. Speaking for the new 'HeForShe' equality campaign - which aims to ''mobilize men against gender inequalities'' - she told an audience including Kiefer Sutherland and Forest Whitaker: ''When I was eight, I was confused about being called 'bossy' because I wanted to direct the plays that we would put on for our parents. But the boys were not. Read more
Sep
22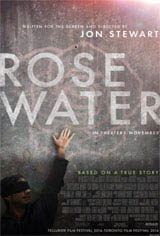 Jon Stewart's directorial debut, Rosewater, chronicles the imprisonment and torture of real-life Iranian Canadian journalist and filmmaker Maziar Bahari, played by Gael García Bernal. Based on his best-selling memoir Then They Came For Me, the film is a journey into Bahari's memory as he tries to cope with the extreme physical and psychological torture he endured during his four-month incarceration.
Bahari was born in Tehran in 1967, where he lived with his family before moving to Montreal in 1988 and earning a degree in communications at Concordia University. While at Read more
Sep
22
Nicolas Cage, 50, once purchased up a mansion in New Orleans previously owned by Madame LaLaurie, who's known for the torture and murder of slaves, in the hope of gaining inspiration to pen a horror novel. Speaking in the Daily Mail newspaper's Event magazine, he said: ''I once lived in the most haunted house in America. The LaLaurie Mansion in New Orleans used to belong to Madame LaLaurie, a well-known 19th century socialite and serial killer. I bought it in 2007, figuring it would be a good place in which to write the great American horror novel. I didn't get too far with the novel.'' However, the Kick-Ass star admits that isn't the only time Read more
Sep
22
Lena Dunham says women should be free to take nude pictures of themselves without a risk of them being leaked online. The Girls star has spoken out against hackers who have stolen alleged explicit images of celebrities and posted them online, and she insisted the idea the photographs shouldn't be taken in the first place is ridiculous. She told the Sunday Times newspaper's Style magazine: ''Saying 'Don't take nude pictures' is the 'She shouldn't have worn a short skirt' of the internet, the rapist's apologia. Putting a woman's body out into the world like that against her will is the same as ripping off somebody's clothes in the middle of Union Square.'' Read more
Sep
22
Elizabeth Hurley, 49, has a crush on Aaron Paul. The actress recently started watching multi award-winning crime drama Breaking Bad and admits she is a big fan of meth manufacturer Jesse Pinkman, who the 35-year-old actor portrayed in the successful series from 2008 to 2013. The brunette - who is dating millionaire businessman David Yarrow - tweeted: ''Is it wrong to have a crush on Jesse? I don't want to leave the house- I only want to stay home and watch Breaking Bad. Can't believe I waited so long....''
Elizabeth recently took to Twitter to reveal she had only just started watching the program - which tells the story of a chemistry teacher who turns to Read more
Sep
21
Kate Hudson claims she can see ghosts. The 35-year-old actress believes she and her mother Goldie Hawn, 68, have the ability to feel the presence of people who have passed away. Speaking on Britain's TV show Alan Carr: Chatty Man, she said: ''Me and my mom Goldie can see dead people. It is not really seeing, it is feeling a spirit. A fifth energy. I believe in energy. I believe our brains can manifest into visual things. When you see something, you are supposed to tell the energy what year it is and that they don't belong there.''
However, the blonde beauty admits she was shocked when she once saw a ''ghost of a woman with no face.'' Read more
Sep
20
Liam Neeson, 62, is scared of heights. The actor, whose new movie A Walk Among the Tombstones opened yesterday, admits he suffers from acrophobia and can't even manage to stand on a chair to fix a bulb in a lamp because of the extreme fear, but he insists he's not embarrassed by it because everyone has their own weaknesses. Speaking to PEOPLE.com, he said: ''I'm a wimp about heights. I just am. We're all just human, aren't we? Somebody might freak out over a snake or a spider. I don't - I pick spiders up and put them outside and stuff. But put me on a chair to fix a lamp or something and then, boom.''
Meanwhile, the star - who has sons Micheal, 19, and Daniel, 18, with Read more
Sep
19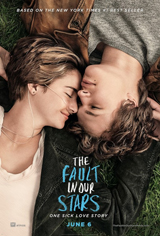 If you're a fan of young adult novels, then this one gets top prize for being one of the most romantic roller coasters of the year. The Fault in Our Stars opens with 16-year-old Hazel Grace Lancaster, played by Shailene Woodley, who warns you what kind of a story this is—or rather, what it's not. Hazel has thyroid cancer, which has spread to her lungs and so she is forced to carry a portable oxygen tank to help her breathe. At a cancer support group, she meets the carefree hunk Augustus "Gus" Waters, played by Ansel Elgort, whose osteosarcoma condition has caused him to lose a leg. Yet from the moment they Read more