Celebrity News and Gossip
Sep
2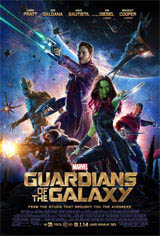 Taking out all its competition Guardians of the Galaxy, reigned supreme again during its fifth week at the box office, making over $16 million this weekend. Many factors are telling at why it remains number one, including a soundtrack, which has also topped the music charts and the use of humor mixed into what could have been dark subject matter. Another reason could be the character Groot (voiced by Vin Diesel), who, although he has limited vocabulary, wins over even the most skeptic moviegoer and has both comedic and tear-inducing moments in the film. Tribute viewers rate the sci-fi flick 4.3 stars. Read more
Sep
2
Angelina Jolie and Brad Pitt's children helped to write their wedding vows. The Hollywood couple tied the knot in France on August 23 and they enlisted the help of their kids Maddox, 13, Pax, 10, Zahara, nine, Shiloh, eight, and six-year-old twins Vivienne and Knox, to make sure their words to each other were extra special and personal on their big day. A source said: ''The atmosphere was warm and informal - there were giggles and a ring was dropped. All the children helped to write the vows and asked their parents to make promises to each other.'' Speaking to UK's HELLO! magazine, in conjunction with PEOPLE magazine in the US, the couple said: ''It was important to Read more
Sep
2
Robin Williams' daughter has returned to Twitter.  Zelda Williams posted her first tweet on the social networking site yesterday almost three weeks after she abandoned her account when she received abusive messages following her father's suicide.  Zelda posted a link to her tumblr page of a quote from Harvey Fierstein - who played Frank Hillard alongside Robin in Mrs. Doubtfire - which read: ''Never be bullied into silence. Never allow yourself to be made a victim. Accept no one's definition of your life; define yourself.'' Alongside the link, she simply wrote. ''Thank you.'' Zelda announced she was quitting Twitter on August 13 after two Read more
Sep
1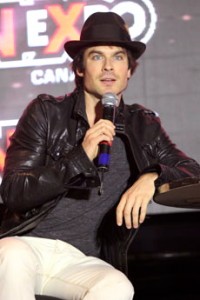 Some fans are content seeing the COSplay and wandering the floor of Fan Expo, maybe seeking an autograph or photo op. Others spend their time mostly in panels, listening to celebrities and other guests or maybe in an interactive or educational one, like learning about steampunk and Doctor Who. Today I found the North and South building buzzing with fan's excitement and most of it revolving around the North building room 105.
After a few minutes in the television series Bitten panel in south building, it was off to the packed The Walking Dead, the first of many great panels in room 105. Next up was Arrow's Stephen Amell full of stories and happy to answer fan questions, such as his workout routine (he Read more
Aug
31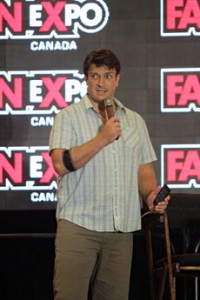 Saturday seems to be the busiest day at Fan Expo Canada and this year was no exception. It's no wonder with stars like Nathan Fillion, Bruce Campbell , the Lost Girl cast and so many others in attendance. Fans had a chance not only to attend panels with the celebs but also had an item or photo signed and even get a photo-op with their favorite star. Before their special ticketed Doctor Who panel, Matt Smith and Arthur Darvill also did dual photo-ops and I hear, Matt Smith even lined up in Arthur Darvill's autograph line, much to the delight of fans.
If you're a fan of COSplay there was plenty to see yesterday, both from fans and special presentations like the 501st Legion's Star Wars Read more
Aug
30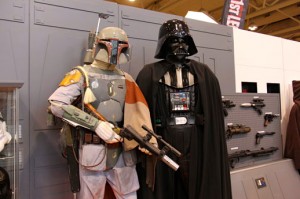 Friday at FanExpo was packed with COSplayers, vendors and panels. Professional COSplayer Yaya Han was ready to dish the behind the scenes and give tips on all things COSplay. Matt Smith (11th Doctor from Doctor Who), was on hand for a panel and an autograph session (see photo gallery). The 11th Doctor's sidekick Rory (Arthur Darvill), also spoke on a panel today with lots of audience participation!
Both the North and South buildings were packed with vendors and unexpected surprises. COSplayers from every genre walked the floor and there is nothing as enjoyable as watching one COSplayer take a photo with or of another COSplayer, a true appreciation of the hard work and detail that goes into Read more
Aug
29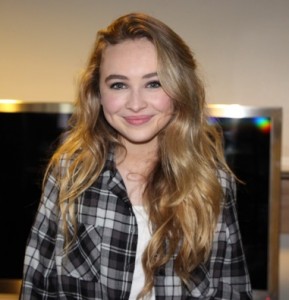 Disney darling Sabrina Carpenter took over the stage at Family Channel's Big Ticket Summer Concert last weekend. She's a real triple threat - singer, dancer and actress. She currently plays the rebellious Maya Hart on Girl Meets World alongside Ben Savage and Rowan Blanchard. We chatted with this 15-year-old powerhouse about her music and who she would love to collaborate with.
Is this your first time performing in Toronto?
Yes, I'm very excited. Read more
Aug
29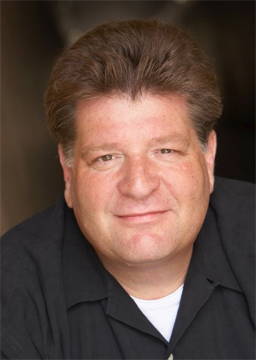 Stephen Lee, a noted character actor who has appeared in a variety of films and over 200 television shows, has passed away at the age of 58. According to his friend, Lisa Pescia, the 6'3" actor suffered a heart attack in his Los Angeles apartment on August 14. Seinfeld fans will remember Lee as Conrad, Jerry's indecisive cabinet maker on the episode, The Nap. In addition to his recurring roles as Tony B. on Nash Bridges and Patrick McGrail on To Have & To Hold, he also made minor appearances on such popular series as Roseanne, Star Trek: The Next Generation, CSI, The West Wing, and Grey's Anatomy. Although much of his career was spent Read more
Aug
29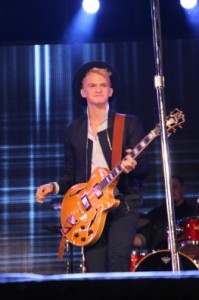 Cody Simpson was in Toronto last weekend, headlining Family Channel's Big Ticket Summer Concert. Before taking over the stage, Cody sat down with us to discuss his music, his pal Justin Bieber and how he loves performing for his fans!
How excited are you for the Big Ticket Summer Concert?
Extremely excited. Me and me band came out here. We're doing an all-live show, just playing a lot of guitar for the entire set. I'm feeling like I can come back now and be able to show myself to a bunch of people. It's probably my biggest ticketed show to date in Canada. It's nice to be able to headline something that Read more
Aug
29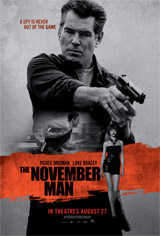 Check out what's being offered up by film studios this weekend. Based on Bill Granger's political thriller novel, There Are No Spies, The November Man stars Pierce Brosnan as an ex-CIA agent lured out of retirement on a highly personal mission. Along the way, he'll have to protect a mysterious beauty (Olga Kurylenko) and match wits with his former protegé (Luke Bracey). The espionage thriller opens everywhere today. Click HERE for showtimes.
Science-fiction isn't so far behind reality, and The Congress, directed by Oscar-nominated Israeli filmmaker Ari Folman (Waltz With Bashir), is an Read more