Celebrity News and Gossip
Aug
29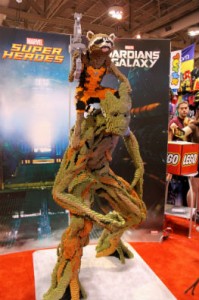 Day one kicked off in full swing on Thursday and there's more fandom to come! Running from Thursday, August 28 until Sunday, August 31, Fan Expo Canada is a convention which has grown over the years and now fills up the  entire North and South building of The Metro Toronto Convention Centre. I hope you bought your tickets for the special events this weekend but if you didn't, you still may be able to buy tickets at the door. My recommendation is arrive early and be prepared!
The San Diego Comic-con and other conventions have grown in popularity and even created a check-list - much like you may use to plan a trip or flight. If this weekend's Read more
Aug
29
Jon Voight reportedly wasn't invited to Angelina Jolie and Brad Pitt's wedding last weekend.  The 75-year-old actor allegedly wasn't aware that his daughter, whom he was estranged from for several years but reconciled with in 2010, had tied the knot with her beau in the south of France on Saturday. He told E! news in a statement: ''It sounds like it was a wonderful wedding. It must have been very beautiful with the kids participating.  ''I know it was during the Emmy week and they were able to do it very quietly. I'm very happy for them.''  Angelina, 39, and Brad, 50, exchanged their vows at a small chapel at Chateau Miraval and made sure their six children Read more
Aug
29
Tracy Morgan is having a ''tough time'' recovering from his injuries following his car crash in June.  The 45-year-old actor suffered a broken femur, broken nose and broken ribs when a Walmart truck crashed into the vehicle he was travelling in on the New Jersey Turnpike three months ago, and his lawyer Benedict Morelli has revealed the '30 Rock' star is ''struggling.'' Speaking to PEOPLE, Mr. Morelli said: ''He's really having a tough time. He's making incremental progress. But they'll have to wait another month before they assess him cognitively.'' Tracy - who was released from a rehabilitation facility in mid-June - is still undergoing at-home therapy
Read more
Aug
29
Blake Lively was attacked by a swarm of bees last weekend. The 27-year-old actress was left ''swollen'' and ''shaken'' after she was stung by a group of the flying insects while shooting new content for her blog on Sunday, the day before her birthday. Taking to her lifestyle website on Monday, she wrote: ''Just yesterday, the final day of the shoot, I felt an electric shock of energy-- was it excitement that I was about to turn another year older? Was it nerves? Why did it feel like agony? I like getting older... I think. But this felt terrible. Does your butt quite suddenly (and painfully) deflate when you turn 27? Because mine hurt like hell ...then Read more
Aug
28
Brad Pitt and Angelina Jolie have got married in secret. The couple tied the knot in France last weekend after nine years together, a spokesperson has confirmed to PEOPLE magazine. The 50 year-old actor and the 39-year-old actress, who met while shooting 2005 movie
Mr and Mrs. Smith
, got engaged in 2012. Angelina and Brad have children Maddox, 13, Pax, 10, Zahara, nine, Shiloh, eight, and five-year-old twins Vivienne and Knox together and the
Maleficent
star revealed in May that the couple were waiting for the ''right time'' to get married. She said: ''We're just waiting for it to be the right time with the kids, with work, when it
Read more
Aug
28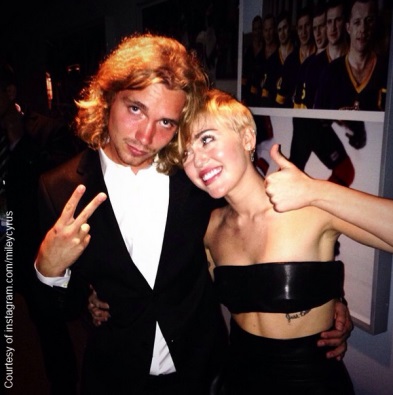 Miley Cyrus took Jesse Helt, a 22-year-old homeless man, as her date to the MTV Video Music Awards and although she knew he was homeless, it's unclear if she also knew that there was a warrant out for his arrest in the state of Oregon. The arrest warrant was issued in November 2011, after Jesse violated his probation. In 2010, Jesse was arrested for charges of criminal mischief, criminal trespass, and burglary, after breaking into the Read more
Aug
28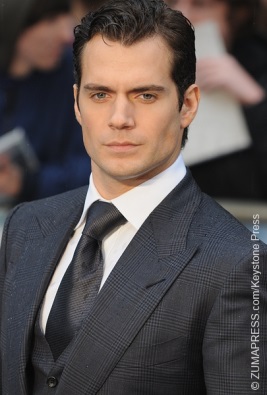 On the set of the upcoming superhero film, Batman v. Superman: Dawn of Justice, cast members Henry Cavill and Amy Adams, reprising their roles as Clark Kent/Superman and Lois Lane from Man of Steel, became the most recent celebrities to participate in the charitable phenomenon that's spreading the cold love around the world. Without relying on bathing suits or t-shirts and shorts, Cavill and Adams did one better than most actors: they appeared in full costume!
At first, it seemed both actors would get only a bucket each. After Adams was drenched from her ice bucket challenge, Cavill, being the man of steel fortitude he is, was thrown five more bucket loads, each Read more
Aug
28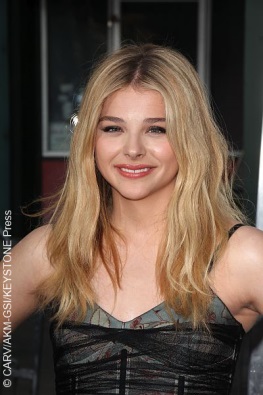 In a recent interview with Digital Spy, the film's star Chloe Moretz surprised listeners with the announcement that she's "done with the character" of Hit Girl, blaming low ticket sales for the franchise's uncertain future. "I don't think there will be any more movies," said the actress. "You make these movies for the fanboys, but nowadays everyone seems to pirate them rather than watch them in the movie theater." Kick-Ass was the second most pirated film of 2010, with nearly 11.5 million downloads on BitTorrent. Although its sequel didn't crack the BitTorrent top ten in 2013, Moretz maintains that Kick-Ass 2 was one of the most pirated movies of the year, and according to the actress, "that doesn't help us because Read more
Aug
28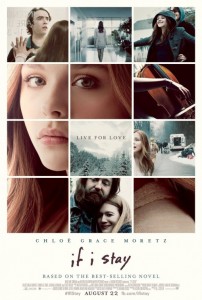 With TIFF around the corner, there are quite a few trailers that are popular with the fans. Speaking of popular, one of Robin Williams' interview is doing quite well. It's hilarious to see Robin work his magic. You can check out the interview here. In addition to that interview, here's the top five trailers:
1) If I Stay
2) The Giver
4) The F Word
5) The Hundred-Foot Journey Read more
Aug
28
Bryan Singer's sexual abuse case has been dropped.  According to court documents filed in Hawaii, Michael F. Egan had his motion for voluntary dismissal of the lawsuit against the X-Men: Days of Future Past director, in which the 31-year-old man claimed he was sexually abused by the filmmaker as an aspiring teen actor, granted by a judge. However, as part of the voluntary dismissal, a judge ruled on Wednesday that Egan does have the opportunity to re-file the lawsuit at a later date. Egan - who previously sought the dismissal in sealed documents - filed a claim last week in Hawaii, asking for the case to be dismissed without prejudice, meaning he could file it Read more