Celebrity News and Gossip
Jul
28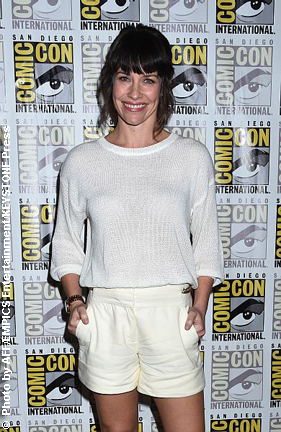 Marvel has given fans more reasons to celebrate the upcoming Ant-Man movie. Three new cast members were revealed during the Marvel panel at Comic-Con. Paul Rudd is already attached to the movie but now Evangeline Lilly will join as Hope Pym (in the comic books she eventually becomes the villainous Red Queen). Evangeline was not able to go more in depth about her role or reveal whether her character will be good or evil, telling the audience, "I can't tell you anything else about her because I don't know. I've been evading the press over the last two days at Comic-Con about who I'll be playing." Michael Douglas is cast as Dr. Hank Pym, Hope Pym's father. He's excited about taking on the role after looking at the previous Marvel movies, "from Read more
Jul
28
The new trailer for The Hunger Games: Mockingjay - Part 1  shows District #13 preparing to wage war against President Snow (Donald Sutherland) and Katniss Everdeen (Jennifer Lawrence) agreeing to be the symbol of Read more
Jul
28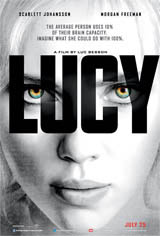 Lucy, the action movie starring Scarlett Johansson and Morgan Freeman, came out swinging its first weekend at the box office, coming in at No. 1 and bringing in $44 million. Tribute viewers have mixed feelings about the movie, giving it 3.2 stars. Hercules kept his legendary status and landed in second place for its first weekend with $29 million with a 4.2 star rating from by Tribute viewers. Holding on strong in third place after three weeks at the box office is Dawn of the Planet of the Apes with a total of $172 million, making $16.4 million this past weekend at the box office. Tribute viewers agreed by giving those apes 4.7 stars. It's a fight Read more
Jul
28
Sandra Bullock
enjoyed an early 50th birthday celebration at a cowboy bar on Thursday. The
Gravity
actress reached the milestone age on Saturday (07.26.14), but began her festivities early by heading to the Million Dollar Cowboy Bar in Jackson Hole, Wyoming with a group of female pals to listen to country group Southern Soul Allstars. A source said: ''There were probably six to ten women in the group. It appeared to be a ladies night. They just came in to listen to the band.'' Though the group - which included Chelsea Handler - didn't seem to be dancing, they all had a great time. The onlooker added to E! News: ''It was pretty low key. They all had one drink...and were
Read more
Jul
28
Catherine Zeta-Jones was a ''mess'' after her husband was diagnosed with cancer. Michael Douglas, 69, discovered he had stage four throat cancer in 2010 after being misdiagnosed, ''not once, not twice, but three times,'' and his wife admitted she found it difficult to cope. Speaking at the International Federation of Head and Neck Oncologic Societies' fifth World Congress opening ceremony in New York, the 44-year-old actress said: ''I was a mess. I'll be quite frank, I was a mess. When I'm married to a man who has such a conviction for life ... he fights to make the wrongs right. For the first time he was fighting for his life.'' Micheal - who has daughter Carys, 11, and son, Dylan,
Read more
Jul
28
Piper Perabo has gotten married. The 37-year-old actress tied the knot with director-and-producer Stephen Kay in New York City on Saturday, after getting engaged in September. The
Covert Affairs
star - who met her new spouse on the set of the TV show - donned an unusual textured metallic gown accessorized with a pale yellow veil and a bouquet of roses, while her groom wore a casual loose-fitting blue suit and gray fedora. Following their wedding ceremony, the low-key couple walked to a nearby restaurant with their loved ones and a New Orleans-style band in tow. The fiercely-private actress hasn't spoken much about her relationship with Stephen, but recently
Read more
Jul
28
Courtney Love says a new biopic of her late husband Kurt Cobain will go into production next year. The Hole frontwoman has claimed that she, her and Kurt's daughter Frances Bean Cobain and Nirvana's Dave Grohl and Krist Novoselic will be involved in casting and production. She told the
Philippine Daily Inquirer
: ''CAA (Creative Artists Agency) directly sent me actors' (demo) reels. That was really tough because these boys are so pretty, so cute. I won't name names because I don't want to jinx it for anyone but these are 25-year-olds who are blond, gorgeous and the new Brad Pitts. There's a ton of those. Some are really good actors, not just pretty faces.
Read more
Jul
27
Holy Wonder Woman, Batman! Day 4 at Comic-Con was a loud one! Director Zack Snyder kicked things off at the Warner Bros. panel on Saturday when he gave clamoring fans more than just a teaser of the highly-anticipated Batman v. Superman: Dawn of Justice. After welcoming his Dark Knight and Man of Steel actors to the stage, Ben Affleck and Henry Cavill, Snyder introduced Israeli actress, Gal Gadot, who plays Wonder Woman a.k.a. Diana Prince in the upcoming superhero team-up. For Read more
Jul
27
Demi Moore approves of her daughter's new relationship. The
Ghost
actress has given the ''seal of approval'' to British actor Ricky Whittle after Rumer Willis brought him to her mother's Los Angeles home, and the 51-year-old star has even invited him on a family holiday. A source told
The Sun
newspaper: ''Ricky got the seal of approval after he met Demi at home in Hollywood. She admired his six-pack and invited him on a family holiday in the Turks and Caicos islands.'' Rumer, 25, now plans to introduce 32-year-old Ricky - who she has been dating for three months - to her father, Hollywood hardman Bruce Willis, with a meeting planned for
Read more
Jul
26
Gordon Ramsay taught Bradley Cooper how to swear for a movie role. The star met with the Hollywood hunk in London and Venice to advise him on his role as a chef in
Adam Jones
, and advised him on every aspect of culinary life, including realistic dialogue. Gordon told
The Metro
newspaper: ''As well as giving Bradley a few top tips on cooking, I've taught him the most important thing he needs to know in order to get by in a kitchen - how to swear.'' Gordon has had the time to meet with Bradley after recently revealing he was ending one of his popular TV shows,
Kitchen Nightmares
. He said recently: ''As filming comes to a close on the latest series of
Kitchen Nightmares
Read more