Celebrity News and Gossip
Oct
30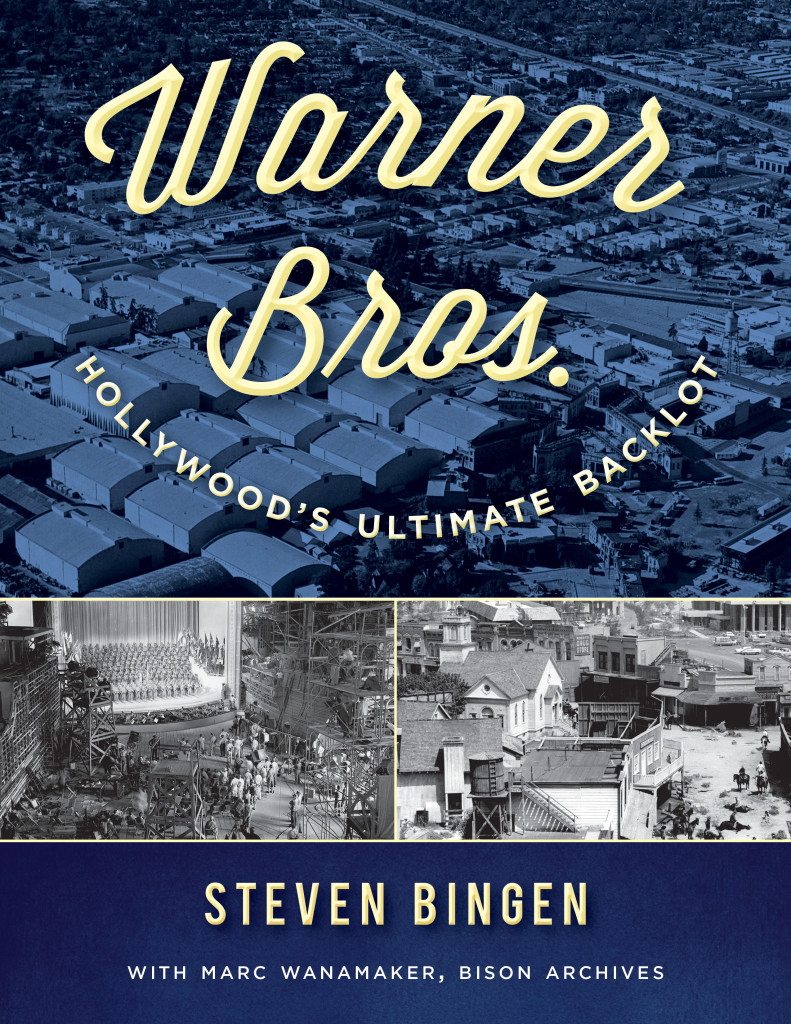 Warner Bros.: Hollywood's Ultimate Backlot works tirelessly to reveal the historical and cinematic history of the infamous movie studio. Steven Bingen, the same creative genius to produce MGM: Hollywood's Greatest Backlot, spins a tale of movie magic and takes readers through a "studio book tour."
Bingen is aided by his personal history of acting as a tour guide at the Warner Bros. studio as well as serving as a staff historian. He incorporates a fun, eloquent prose into the text, the way he would as a guide a tour of the lot. He also features maps scattered throughout the text, colorfully marking soundstages and backlots. Read more
Oct
30
Gravity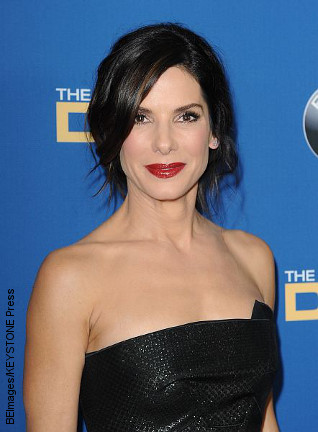 actress Sandra Bullock sure knows how to handle a crisis. The Oscar winner quickly came to the rescue of an extra who collapsed due to heat stroke during filming in New Orleans on the set of her upcoming film, Our Brand Is Crisis. While waiting for emergency responders to arrive, Sandra took measures into her own hands and provided the woman with water and even fanned her in the shade.  An ambulance later arrived and took the woman to a nearby hospital. The woman presumably collapsed because the movie, which films in New Orleans where temperatures are already high, called for heavy coats to be worn. Co-star Billy Bob Thornton Read more
Oct
30
Jennifer Lopez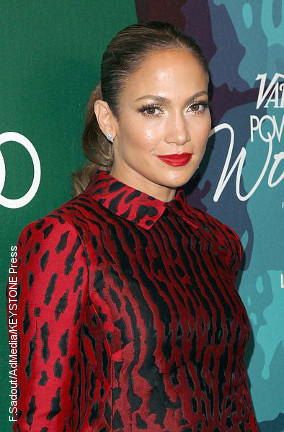 may be no stranger to topping the charts, but she's also had her fair share of lows. The 45-year-old singer opens up in her new memoir True Love, which releases November 4, about her past abusive relationships. She reveals the moment she realized she had to divorce her third husband and father of her children, Marc Anthony. In an excerpt, Jennifer describes the scary moment when she suffered a panic attack during a photo shoot. "As I sat there getting made up, my heart was beating out of my chest and I felt like I couldn't breathe... I became consumed with anxiety," Jennifer wrote. "It was one of those moments when you're so scared you can't even scream. In a blur of fear and panic, I looked at [my manager] Benny Read more
Oct
30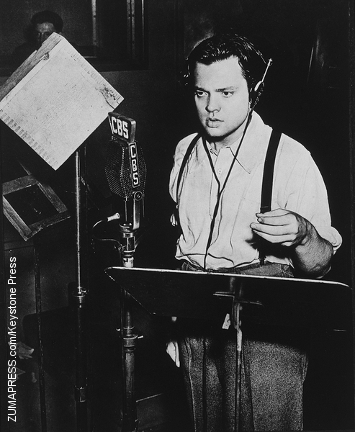 Legendary actor/director Orson Welles' final, unfinished project The Other Side of the Wind is set to be released in May, to coincide with what would have been his 100th birthday, according to The New York Times. The film has become a legend of its own in the film industry, which many feared would remain unfinished. The Citizen Kane director worked obsessively on the project for 15 years, about an aging director struggling to finish his film in an attempt for a comeback; an eerily ironic plot which only feeds into the legend. "This is like finding the Land of Oz or some lost tomb," Read more
Oct
30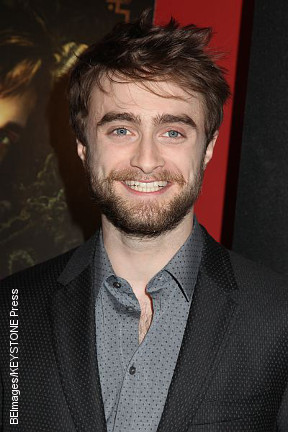 Harry Potter star Daniel Radcliffe's career couldn't be going any better as the 25-year-old just took the second spot on Britain's Heat Magazine's "30 Richest U.K. Stars Under 30 2014" list with a total of $102.48 million. However, if he ever decides acting isn't what he wants to do anymore, he has proven he has what it takes to have a successful rap career. On Tuesday, Daniel appeared on The Tonight Show to discuss his new film, Horns, with Jimmy Fallon. The two found themselves a little off topic and landed on Daniel's love of Hip Hop. "I think I was the first kid in my class to learn all the words to [Eminem's] Real Slim Shady," Daniel told Jimmy. "I've always had kind of an obsession with memorizing Read more
Oct
30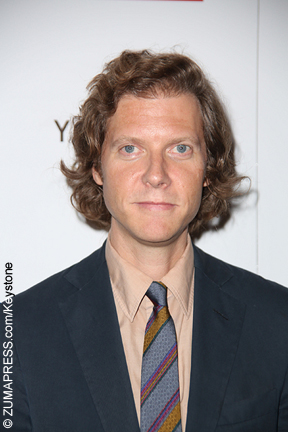 Director/screenwriter Jake Paltrow is the brains behind the sci-fi film Young Ones. Jake hails from the Hollywood Paltrow family - his sister Gwyneth starred in Jake's feature film directorial debut, The Good Night, and his mother is actress Blythe Danner. Jake returns to the big screen with this thriller, set in a world where water has become a scarce resource. The film stars Nicholas Hoult, Elle Fanning, Michael Shannon and Kodi Smit-McPhee. We spoke with Jake by phone about the sci-fi aspects of the film and how the Young Ones came to be. Jake also revealed how his family lineage assisted in the filming process.
What inspired you to write this film?
Well, there were Read more
Oct
29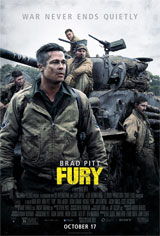 Tribute's top trailer of the week was none other than Brad Pitt's Fury, which took the #1 spot at the box office in its opening weekend. Here are the top five trailers chosen by our Tribute fans. Which one was your favorite?
1) Fury
2) Avengers: Age of Ultron
3) Gone Girl
4) John Wick
5) The Best of Me
Read more
Oct
29
The Avengers are back in the long-awaited sequel to Marvel's biggest franchise hit, Avengers: Age of Ultron. Marvel has released a new, special look, originally screened for fans at San Diego Comic-Con, showing the team in Read more
Oct
29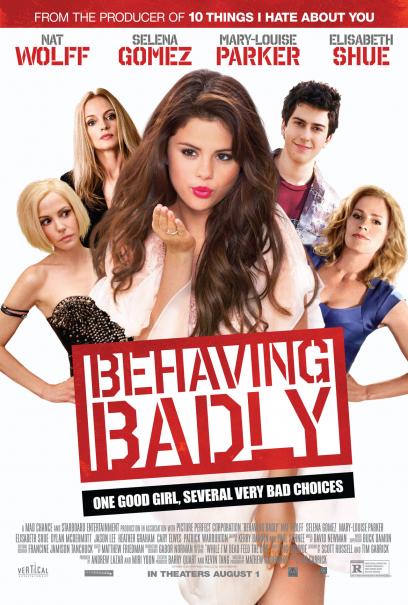 Rick Stevens, played by Nat Wolff (The Fault in Our Stars), has not had the best life up until now. His mother (Mary-Louise Parker) is a depressed alcoholic; his sister (Ashley Rickards, Awkward) strips to pay for her Stanford tuition; he calls his father (Cary Elwes) a "sperm donor" and he recently lost his virginity to his best friend's mother (Elisabeth Shue). When he agrees to a bet to have sex with the school's most popular good girl, Nina Pennington, played by Selena Gomez, his life goes from a mess to a full-on disaster, involving the mob, a badly timed STD and a murder.
Behaving Badly elicits few genuine laughs while it tiptoes the border of sex and raunchiness without ever really shocking its  Read more
Oct
29
Renée Zellweger has put her Hamptons home on the market for $4.45 million. The Bridget Jones' Diary star, who has offloaded a number of other properties in her portfolio in recent years, has listed her four-bedroom Egypt Lane farmhouse in East Hampton, New York after lovingly renovating it to keep its important historical features intact. The blonde beauty purchased the house, which was built in 1900, in April 2003 for $2.15 million. The property, which sits on 0.91 of an acre, boasts a two-car garage with loft area, flagstone-style slate walkways and shaded terraces, mature gardens and a newly-installed heated swimming pool, according to Read more