Celebrity News and Gossip
Jul
31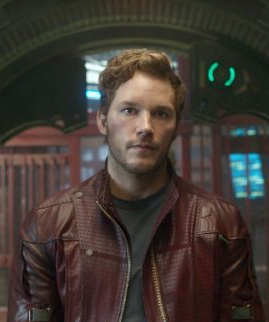 Sometimes actors are allowed to keep costumes or props from their movies, but Chris Pratt, who plays Peter Quill admits he stole items from Guardians of the Galaxy, during an interview with Panzer TV. "I stole the jacket and some of the wardrobe so that, if this movie comes out and does what everyone hopes it can, I can follow the example of someone -- say, like, a Russell Wilson (Seattle Seahawks quarterback), you know -- and go visit kids. If it was a big enough movie, to where it would mean something to a kid who's sick in the hospital for Read more
Jul
31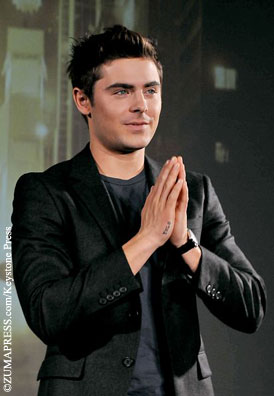 If the titles of his past films are any indication, Zac Efron, 26, has had quite the troubled history with addiction and substance abuse. Before a five-month stint in rehab early last year, Zac partied like he was 17 Again on New Year's Eve, requiring a quick fix At Any Price, but now he's sober, and quite The Lucky One. Despite playing a hard-partying, beer-swilling frat boy in the recent Seth Rogen comedy, Neighbors, the former High School Musical grad explained that drinking for real is another issue.
On the series premiere of the NBC reality show, Running Wild with Bear Grylls, where celebrities enter the wilderness for two days of adventure and survival training, Zac explained, "It got to the point Read more
Jul
31
Robert Pattinson, 28, ''likes'' his feelings of anxiety. The actor has considered seeing a therapist but doesn't know how helpful it would be, and feels lucky his bouts of feeling low never last very long. He joked: ''I would love to go into therapy but it makes me too anxious.''He then added to
The Daily Telegraph
: ''I've been talking to a lot of people about it and I don't know. I kind of like my anxiety in a funny sort of way and I like my peaks and troughs. Luckily, depression never lasts long with me.'' The British actor saw his career skyrocket when he was cast as vampire Edward Cullen in the
Twilight Saga
franchise and he admits he initially ''struggled'' with how
Read more
Jul
30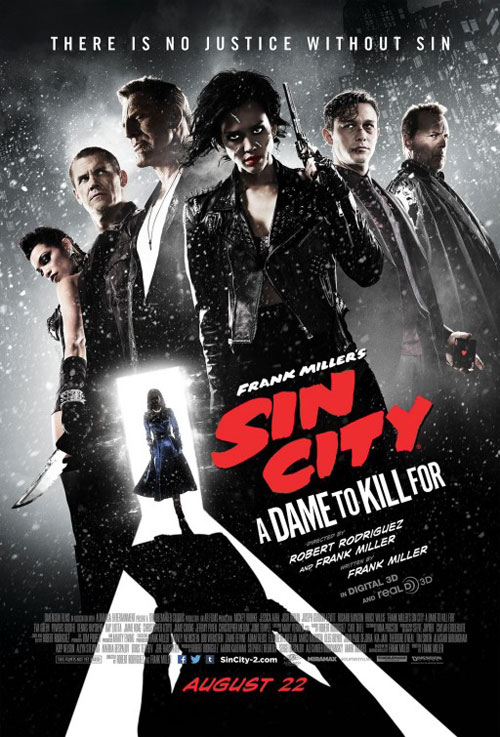 Even though Comic-Con ended on Sunday, several new trailers were unveiled that have left fans hungry for more. We rounded up the most popular trailers at Comic-Con along with this week's top five trailers. Here's a feast of feisty trailers for you, movie lovers!
1) Frank Miller's Sin City: A Dame to Kill For
2) The Hobbit: The Battle of the Five Armies
2) The Hunger Games: Mockingjay - Part 1
4) Mad Max: Fury Road
Tribute's weekly top five:
1) Lucy
2) Fifty Shades of Grey
3) Sex Tape
4) The Purge Anarchy
5) Tammy Read more
Jul
30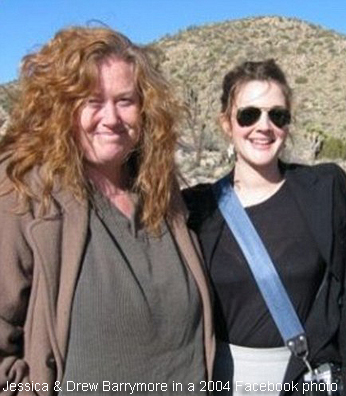 Jessica Barrymore, half-sister of Drew Barrymore and daughter of John Drew Barrymore and Nina Wayne was found dead in her car on Tuesday (July 29). Neighbors, including witness Marta Lopez, reported finding Jessica unresponsive in her car, which was blocking their San Diego apartment driveway. Reports said Jessica was found with a SoBe energy drink in her lap and was surrounded by "dozens of white pills." Witness Oscar Sandoval said, "Her car was parked right here last night around midnight," telling KGTV ABC10, "I Read more
Jul
30
Chloë Grace Moretz thinks she's too young to have a serious boyfriend.
The Equalizer
star admits she usually takes her mother, Teri, or brother Trevor to red carpet events, as she doesn't want to ''waste away'' her youth in a relationship and worries about hurting boys. She said: ''It's a tough age to fall in love: people change so quickly.'' She added: ''I don't want to have to feel like I have to watch my step, 'cause I'm 17 and I shouldn't have to.'' The
Carrie
star, who is close friends with Taylor Swift, isn't happy that so many of her pals are already in long-term romances. She told the September issue of
Flare
magazine: ''I'm like, 'Dude, you're
Read more
Jul
30
Orlando Bloom has allegedly tried to punch Justin Bieber. The
Pirates of the Caribbean
actor reportedly tried to hit the 20-year-old singer whilst out at Cipriani restaurant in Ibiza in the early hours of this morning. On video footage obtained by website
TMZ
, the
Beauty and the Beat
hit maker can be heard shouting: ''What's up b***h?''
TMZ
also reported that after ducking the punch, Justin quickly left the venue as other guests at the party started applauding the English actor. As well as Orlando and Justin, other stars at the party at Cipriani included Paris Hilton and P. Diddy. It is unknown why the pair started fighting, but the troubled pop star has been linked to Orlando's
Read more
Jul
30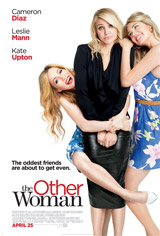 Director Nick Cassavetes brings out the best of each character and delivers a thoughtful perspective of modern romance in The Other Woman. Much like his earlier film, The Notebook, The Other Woman is gritty and emotional at times but always with a sense of realism, hope and choice. Cassavetes allows each character in the film to explore their options and either grow as a person or live with the consequences.
Cameron Diaz is confident and classy lawyer Carly, who has a rocky relationship with businessman Mark (Nikolaj Coster-Waldau). Mark breaks off drinks with Read more
Jul
30
Liam Neeson still hasn't come to terms with his wife's death five years ago.  The
Taken
star was left heartbroken when he switched off Natasha Richardson's life support in 2009 following a tragic ski accident and he admits he still expects to ''hear her'' walk through the door at times.  He said: ''Her death was never real. It still kind of isn't. There's periods now when I hear the door opening, especially the first couple of years ... anytime I hear that door opening, I still think I'm going to hear her.'' The 62-year-old actor also opened up about the devastating moment he realized it was time to end her life after doctors told him his wife was brain dead. He
Read more
Jul
30
Bradley Cooper is learning how to flip burgers. The 36-year-old
Guardians of the Galaxy
star had a lesson at Burger King in Leicester Square, London on Sunday night to help him master ''the art of the flip'' in preparation for his role as a chef in the upcoming film
Adam Jones
. A source told
The Sun
: ''Bradley was training alongside genuine Burger King staff. The aim was to learn the art of the flip, which he nailed fairly quickly. There was no real fanfare from him. You'd never know he was a big star by the way he spoke to people. He spent Sunday night learning the skills while the restaurant was open to the public and then filmed for most of the day on Monday.'' However,
Read more