Celebrity News and Gossip
Aug
21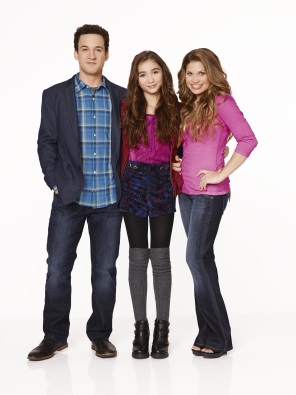 If you grew up in the 90s, then you'd remember Boy Meets World, which starred Ben Savage as the young Cory Matthews. Now, 14 years after the show bid farewell, Girl Meets World kicks in. Ben and Topanga are married and the focus of the show is their daughter Riley, played by the adorable Rowan Blanchard. We caught up with Ben and Rowan who were more than happy to give us a scoop on what its like to play father and daughter.

Ben, what was it like to return to the show after 14 years?
It was exciting and it was a little nerve-wracking. It was a little nerve-wracking because Read more
Aug
21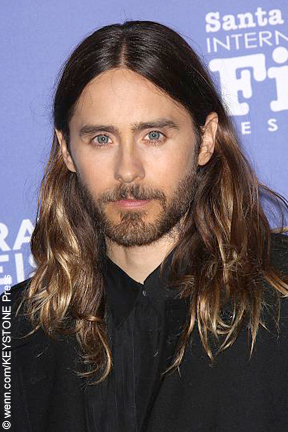 Transsexual actress Alexis Arquette, who transitioned from male to female as documented in the 2007 film Alexis Arquette: She's My Brother, claimed in a recent interview with FrontiersLA.com she slept with actor Jared Leto. If you're surprised by the news, Alexis also claims it was while she was "presenting as a male." Jared is familiar with the transgender world, having won an Oscar this year for his portrayal of a transgender character in Dallas Buyers Club. Alexis' filmography includes 50 movies and she's also been seen on television shows like The Surreal Life and Top Design. The last part of Alexis' interview with reporter Jackie Beat was a doozy. Jackie asked Alexis to tell her a secret that not only Read more
Aug
21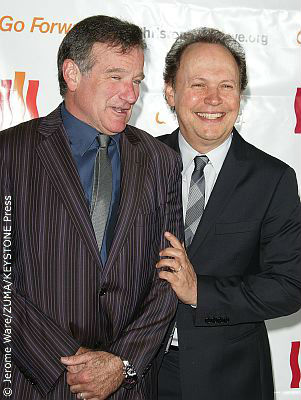 Billy Crystal will personally honor his longtime friend and fellow actor-comedian, Robin Williams, at the 66th Annual Emmy Awards. Williams will be included in the telecast's regular "In Memoriam" segment. Last week, Emmys producer Don Mischer released a statement saying, "We are working to give Robin Williams the proper and meaningful remembrance he so well deserves." Yesterday Mischer added, "We felt we needed to do something powerful and memorable. Billy seemed like the perfect choice." The upcoming Emmys mark the first time Crystal will make a public statement regarding his close friend's death. On August 11, the day Read more
Aug
21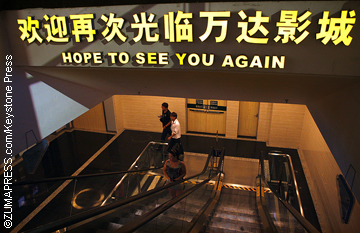 If you attend a theater in a major Chinese city, you may find yourself looking at a "bullet screen," which shows projected text messages the audience sends while watching the movie. A manager at one of the theaters trying out the new system, Read more
Aug
21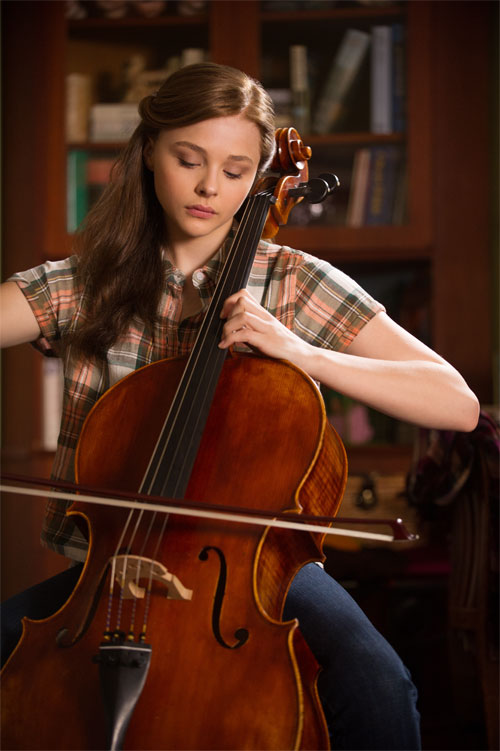 If I Stay is the story of Mia Hall (Chloë Grace Moretz), a musical prodigy who plays the cello, but during an interview on Chelsea Lately, Chloë revealed that although she started off saying, "Don't ruin the movie magic!", she soon realized she couldn't learn cello in seven months, admitting, "I realized it's much harder than any other instrument, so I couldn't really learn it." Undaunted, director R. J. Cutler improvised and used current technology. Chloë explained, "They just kind of cut my head off and put it onto another girl's body. So I'd be doing scenes and my hands are by my sides and I'm [trying to] act like I'm playing the cello with my head. And they're like, 'Don't move your body!" Chloë assures the final product Read more
Aug
20
With TIFF around the corner, we rounded out the top ten trailers that have Tribute fans excited. While many of these are action films that have been kicking butt at the box office, there were two upcoming films that also made the charts. The Robert Pattinson starrer Maps to the Stars took the ninth spot while Johnny Depp's Mortdecai rounded out the top ten trailers.
1) Into the Storm
2) Let's be Cops
3) The Giver
4) The Hundred-Foot Journey
5) Guardians of the Galaxy
6) The Expendables 3
7) Lucy Read more
Aug
20
The Toronto International Film Festival (TIFF) has dedicated the second day of its 2014 film fest to actor Bill Murray. September 5 has been designated Bill Murray Day with free public screenings of his comedy classics: Stripes, Groundhog Day and Ghostbusters, starting at 10:00 a.m. Plus, fans can enjoy a bonus contest open to anyone […]
Aug
20
Zoe Saldana avoided doing the ALS Ice Bucket Challenge because of her pregnancy.
The Guardians of the Galaxy
beauty, who is rumored to be expecting twins, acknowledged for the first time she is set to become a mother before nominating her husband, Marco Perego, to take her place and complete the task by having freezing water poured over his head to raise awareness for the nerve cells disease. Turning to the side and rubbing her growing baby bump, the 36-year-old actress, who was nominated by director James Gunn, said in a video of the event: ''I am accepting James Gunn's challenge to take on the ice bucket challenge. Obviously, I can't
Read more
Aug
20
French Montana insists he would do anything for Khloé Kardashian. The Moroccan-born rapper, 29, says his recent comments about his desire to ''capatalize'' on his four-month romance with the Keeping Up with the Kardashians star were taken out of context and claims he has mixed feelings about her family's reality TV series. The "Don't Panic" hitmaker told Access Hollywood on Tuesday (08.19.14): ''I was so mad about that. If I'm with somebody, I'm not with them for that reason.'' He added: ''She supports me with everything I do. When it comes to her career, I don't think about it. If she needs me to do something, I do it.'' Read more
Aug
20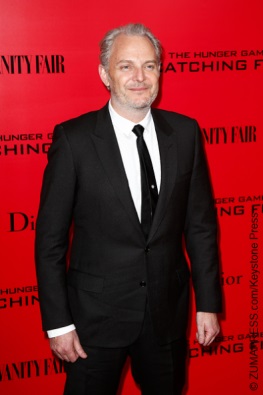 Film fans are eager for The Hunger Games: Mockingjay - Part 1 which comes out on November 21 but some may wonder why the film was split in two. Director Francis Lawrence sheds some light on what each film will accomplish. "We've been able to open the world up...and see some new places. We get to see some new districts this time and the scope gets quite large." He explains why, although certain aspects of the book will be left out or changed in the movies, "For us it's world expansion instead of changing things. I think it's exciting for the fan to see certain things."
Part of the expansion in the series is Julianne Moore's character the rebel President Coin. Francis Read more