Celebrity News and Gossip
Oct
31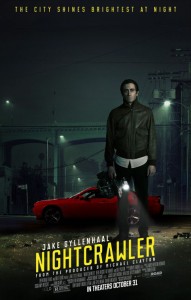 It may be a slow weekend at the box office, with kids and adults more likely attending Halloween parties and trick or treating than watching a movie. For anyone still want to go to the movies this weekend, there are a few new releases, including Jake Gyllenhaal's new thriller and Canadian director David Cronenberg's latest drama.
Jake Gyllenhaal stars in Nightcrawler, about a desperate, unemployed man exploring the dark world of freelance crime journalism. Jake told Variety he scarred his hand in an unscripted moment during the film, which premiered at the Toronto International Film Festival. Check showtimes here.
David Cronenberg's  Read more
Oct
31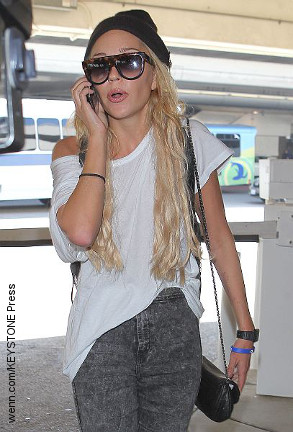 Just days after her involuntary psychiatric hold was extended, Amanda Bynes has been given early release from the treatment center. According to a report from TMZ, a hearing officer concluded that the former She's The Man actress was stable enough to no longer be viable for involuntary hold. TMZ spotted Amanda out in Sunset Boulevard, where she stopped at a diner to chow down on fried chicken and salmon.
Amanda was entered into the psychiatric facility after a string of bizarre Twitter posts where she accused her father of verbal and sexual abuse, which she has now recanted. Her parents, Lynn and Rick Bynes, have already received a conservatorship Read more
Oct
31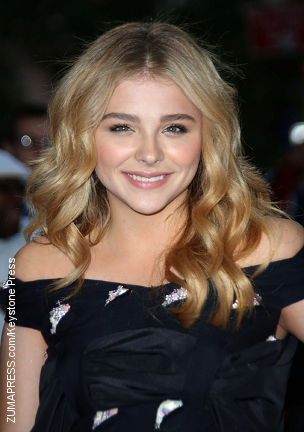 Chloë Grace Moretz, 17, has grown up on the big screen from playing Ryan Reynolds' tiny daughter in The Amityville Horror (2005) to the foul-mouthed Hit-Girl in Kick-Ass (2010) to the telekinetic prom queen in Carrie (2013). Now Chloë is starring alongside Keira Knightley and Sam Rockwell in the film Laggies, out today in limited release.  
Chloë recently opened up to Elle magazine about receiving more mature roles in films and having to shoot sex scenes. "There's one in If I Stay. It was definitely strange. In growing up and becoming a woman in film," Chloë tells the magazine. However, Chloë is at ease a bit more because she has her family Read more
Oct
31
Anne Hathaway
''wasn't prepared'' for her relationship to change after she got married. The
Interstellar
star, who tied the knot with Adam Shulman in September 2012, admits she fell more in love with him than ever after they exchanged vows. The 31-year-old actress told the UK's
The Daily Telegraph
: ''When we got married, I thought it was a great party. I honestly thought we were doing it more for tradition. I wasn't prepared for the radical shift my heart was going to have.'' The brunette beauty is relieved the jewelry designer, 33, is able to travel with her a lot because he can take his work on the road. She said: ''I'm very fortunate that my husband has a
Read more
Oct
31
Russell Brand
plans to give away his future earnings. The 39-year-old star insists he ''doesn't need'' to make money for himself anymore so wants to use his fortune to help those in need. The
Arthur
star told
Vanity Fair
: ''I have decided that I don't need to make any money anymore. The money that I get, I'm going to use for the establishment of community centers, which will sell good food and provide a place for people to hang out: initially, a service for people recovering from drug addiction, but also an incubator for social enterprises, where people will work, on a not-for-profit basis, in a wide variety of trades.''
Read more
Oct
31
Lindsay Lohan
 is being sued for over $60 million by a website developer, who has filed a case against
The Canyons
actress and her brother Michael in which he accused them of stealing one of his ideas. According to Fima Potik, the pair agreed to work with him on Spotted Friend - which would give users a glimpse into celebrities' closets - but then took the idea to another investor and launched an app called Vigme, which he describes as a ''carbon copy'' of his website. According to TMZ, the developer claims he received a text message from Michael saying he wanted a bigger cut of the company or else. Potik is seeking over $60 million in damages and wants Vigme
Read more
Oct
31
Robert Pattinson is reportedly moving back to London to be with FKA twigs. The Rover actor - who previously admitted he considers Los Angeles his home - is planning to relocate to his native England soon, as he is eager to find a new home with the British singer, real name Tahlia Barnett. A source close to the 28-year-old actor told the UK's Grazia magazine: ''She is behind Rob's decision to move back. He's serious about her. ''They are really happy and he seems keen to make a fresh start, away from the mutual circles he shared with his ex-girlfriend Kristen [Stewart] in LA. They've both got busy schedules but they're planning to move to London together Read more
Oct
31
Katie Holmes has admitted she struggles as a single parent. The Miss Meadows star - who has eight-year-old Suri with ex-husband Tom Cruise - has revealed she doubts her parenting skills on occasions. She told People magazine: ''You do the best you can. Some days you feel really good about yourself and some days you don't.'' Katie - who divorced from the Mission Impossible star in 2012 - believes support from other parents makes things a lot easier for her. She explained: ''You really need to support each other, help people through whatever it is they're going through -- whether it's: 'My kid just threw a tantrum' or 'I was late for graduation' or Read more
Oct
31
Ashton Kutcher and Mila Kunis named their baby at a basketball game. The Two and a Half Men star - who had baby Wyatt Isabelle with fiancé Mila last month - has revealed that they chose the name whilst watching the Los Angeles Lakers play. Speaking on Conan, Ashton said: ''We were going to a Lakers game and I've got name Tourette's. I just started listing off anything and everything that I saw. I was like, 'Sign! Truck! Wall! Door!' She's like, 'Shut up!' I'm like, 'If you don't accept my bad ideas, you'll never accept the good ones.' Then I was like, 'Alright I've got a really dumb idea. What about Wyatt?' She goes, 'That's it.' I was like, 'Really? I did it?' She was like Read more
Oct
30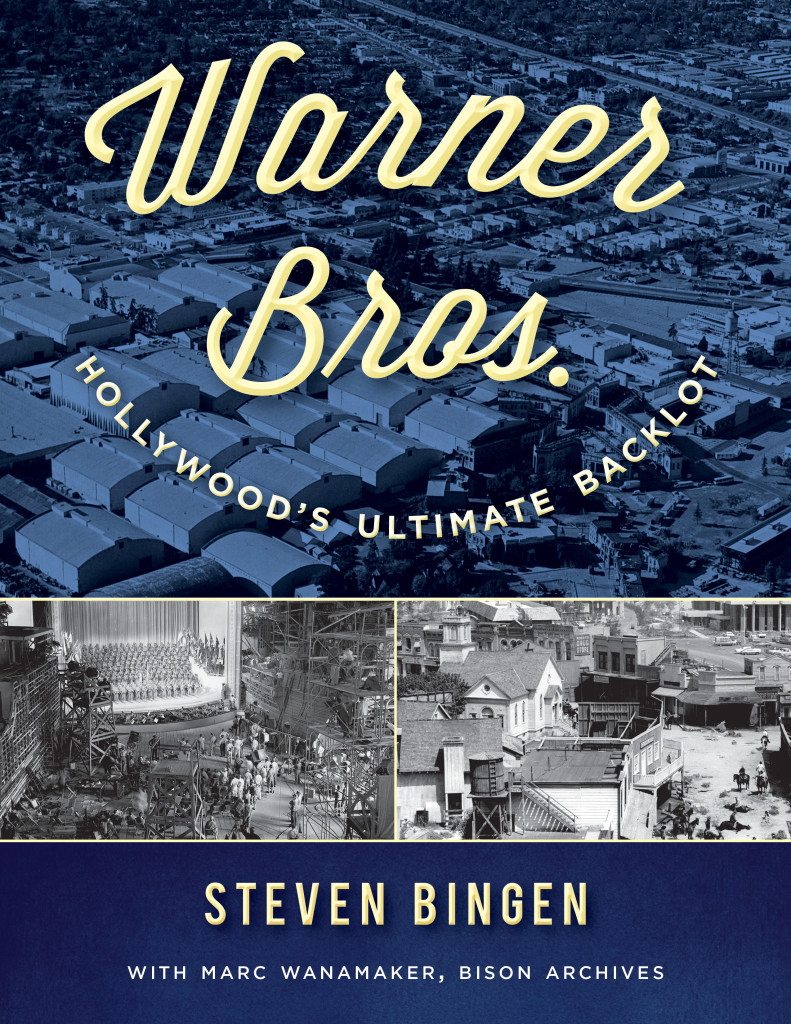 Warner Bros.: Hollywood's Ultimate Backlot works tirelessly to reveal the historical and cinematic history of the infamous movie studio. Steven Bingen, the same creative genius to produce MGM: Hollywood's Greatest Backlot, spins a tale of movie magic and takes readers through a "studio book tour."
Bingen is aided by his personal history of acting as a tour guide at the Warner Bros. studio as well as serving as a staff historian. He incorporates a fun, eloquent prose into the text, the way he would as a guide a tour of the lot. He also features maps scattered throughout the text, colorfully marking soundstages and backlots. Read more