Celebrity News and Gossip
Jul
23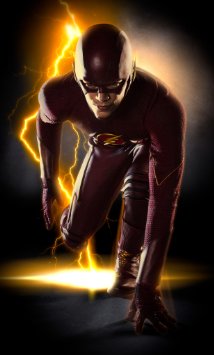 Popular television show Arrow's fanbase is set to follow the creative team of executive producers Greg Berlanti and Andrew Kreisberg, as they show the first screening of their new fall series The Flash tonight at Comic-Con. The Flash premieres this fall Tuesdays at 8/7c on The CW.
Graphic novels turned into films and television is all the rage right now. NBC has already aired the first episode of Constantine based on the DC Comics Hellblazer and it will also be shown tonight at Comic-Con. Constantine will air Fridays at 10/9c on NBC, premiering October 24.
Teen Titan fans can continue the adventure with Teen Titans Go! Based on the DC Comics characters and produced by Warner Bros. Animation, the series airs Thursdays at 6/5c on Cartoon Network. Read more
Jul
23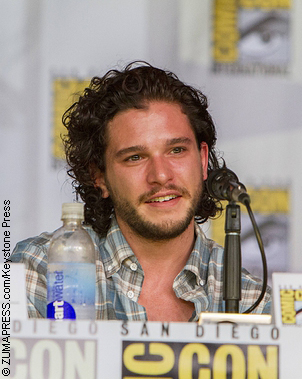 As the anticipation for Comic-Con 2014 heats up, here are some of the panels to look forward to! The Walking Dead panel will be in the legendary Hall H and we'll be waiting for news on who new series regular Seth Gilliam will play. Our guess: Father Gabriel Stokes.
Focus Features is creating buzz in Hall H with their stop-motion animation movie The BoxTrolls, but if they stray from their family oriented focus, perhaps they'll also drop footage and news about Fifty Shades of Grey, since the trailer is being released tomorrow as well. Read more
Jul
23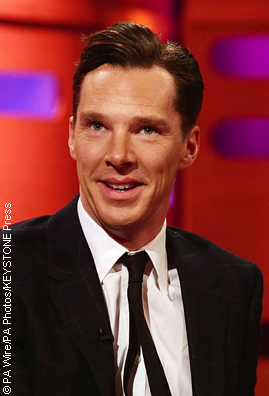 News and surprises will be spilling out of Comic-Con hourly we're sure, as the con starts with a preview opening today. Here's some of the news we're expecting at Comic-Con 2014!
All the Cumberbitches (aka Benedict Cumberbatch fans) can rejoice! He's appearing to promote DreamWorks Animation's Penguins of Madagascar but we're sure he'll also drop hints about his other work. If his presence at the Oscars, where he photobombed and charmed his way through the evening, is any indication, he's sure to make a splash at Comic-Con! We're hoping for news on his other projects, like the upcoming release The Hobbit: The Battle of the Five Armies, as well as the film called his Read more
Jul
23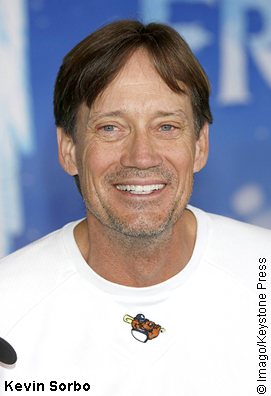 Comic-Con is the perfect place to fill up your autograph book or get an artist to sign their collectible or project. Please also note, anyone in the autograph area will sign the Souvenir Program Book given at Comic-Con at no charge.
If you're looking for the autograph area at Comic-Con, it's located on the Upper Level in the Sails Pavilion. Many artists will be there and some will be signing directly after their panel, so it's best to keep checking the website or program guide the night before.
Autograph Area Hours: Thursday through Saturday: 10:00 a.m. to 7:00 p.m. Sunday: 10:00 a.m. to 5:00 p.m. You can check for Read more
Jul
23
Shia LaBeouf is determined to stay sober for Brad Pitt. The troubled star - who is currently on an outpatient program for alcohol abuse - is trying hard to kick his addiction to booze as he's afraid of embarrassing his
Fury
co-star during the upcoming international press tour for their action movie, according to TMZ.com. The 27-year-old star decided to seek professional help after he was arrested in New York City last month for allegedly creating a disturbance during a
Cabaret
performance. His publicist said at the time: ''Shia LaBeouf has not checked into a rehabilitation facility but he is voluntarily receiving treatment for alcohol addiction. He understands that
Read more
Jul
23
Kate Hudson, 35, says she has an ''unconventional'' life. The actress insists her life is far from normal but she tries to make sure her children, Ryder, 10, whom she has with ex-husband Chris Robinson, and Bingham, three, with Matt Bellamy, have strict rules in place. Speaking on
The View
on Monday, she said: ''I have two kids. I wouldn't say I'm conventional, but what is conventional these days? I've got two children from two different fathers, so that's unconventional. I'm a strict parent; I'm strict when it comes to manners. I think kids get too much too fast. Ryder wants a cell phone, he can get a pager - when he's 12.'' The actress has been engaged to Matt
Read more
Jul
23
Bradley Cooper is reportedly planning to marry Suki Waterhouse, 22, on his 40th birthday next year. A source told the
Daily Star
: ''Bradley wanted to wait until his 40th before getting hitched as he's been married before. It's very important for him now that they seal their love.'' The couple have already begun planning their big day and want it to be an intimate affair with their close friends and family. The source explained: ''Bradley and Suki spend a lot of time daydreaming and planning their nuptials. They know they want to get hitched in the States, most likely LA, because they want it to be hot. But it's likely to be a very small, private affair.'' Bradley was previously
Read more
Jul
23
Richard Gere has sparked speculation he has a new girlfriend. The
Chicago
actor had been romancing
Top Chef
host Padma Lakshmi for the last few months, but he was seen holding hands with a brunette who was ''definitely not'' Padma at Tutto Il Giorno in Southampton, New York, on Friday evening, a source told the
New York Post
's Page Six column. However, another source insisted Richard, 64, and Padma have been travelling a lot internationally and only saw one another last week. The Buddhist actor - who split from wife Carey Lowell last September after 11 years of marriage - was in the Himalayas earlier this month as part of the Dalai Lama's 79th birthday celebrations,
Read more
Jul
22
The Toronto International Film Festival has announced the first batch of films that will screen this year. Although the opening night gala has not yet been disclosed, the closing night  film will be Alan Rickman's A Little Chaos, starring Kate Winslet. Other films announced included several by Canadian directors, such as David Cronenberg for Maps to the Stars, Philippe Falardeau for The Good Lie and Jean-Marc Vallée  for Wild. The latter two both star Reese Witherspoon, who is sure to make an appearance in Toronto to promote the films. The full slate of Canadian films will be revealed early next Read more
Jul
22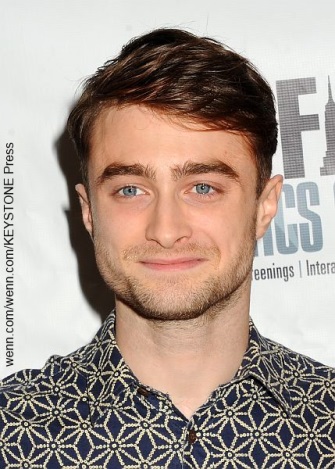 Last night, the city of Toronto welcomed the cast of upcoming romantic comedy The F Word with a red carpet premiere at the Scotiabank Theatre. The film's lead actors Daniel Radcliffe and Zoe Kazan joined director Michael Dowse, Megan Park, Meghan Heffern and writer Elan Mastai at the premiere. Fans gathered to get a glimpse of the stars, and the Harry Potter actor was more than happy to sign autographs and take selfies. He looked dapper in a navy blue suit while his co-star, Zoe, donned a black skirt with a floral top coat. The F Word, also known as What If in the U.S., was filmed in Toronto, featuring some of the city's iconic landmarks and Read more