Celebrity News and Gossip
Apr
16
Paul Walker's younger brothers will help complete his final movie, Fast & Furious 7. Producers confirmed on Tuesday that Caleb and Cody Walker have signed on to shoot the remaining scenes featuring the late star's character, Brian O'Connor, for the upcoming blockbuster. Paul, 40, was on a break from shooting the film when he died in a car crash in November and filming was put on hold until recently. A note on the movie's official Facebook page stated: ''The Fast & Furious saga is about family. Our family experienced an unthinkable shock in November. We had to take time to grieve Paul, the brother we love and lost, and to figure out if we should move on Read more
Apr
16
Emma Stone is ''grateful'' for Jennifer Lawrence.
The Amazing Spider-Man 2
actress thinks the
Hunger Games
star is a big inspiration and a good role model for young women because she isn't afraid to be herself. She said: ''I just think she's great isn't she? She is so inspiring to me and I am so grateful that she exists in the world, as someone who is authentic and who has not bent to fit any idea of what a woman should be in that kind of position. And she is so talented. I am just so happy she is around for women everywhere. It's just fantastic.'' The 25-year-old actress - who is in a relationship with her
Spider-Man 2
co-star Andrew Garfield - also
Read more
Apr
16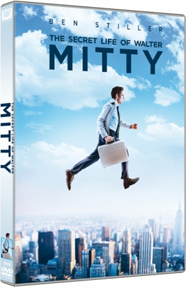 Anyone who drifts into fantasyland in broad daylight will be able to relate to Ben Stiller's third directorial flick, The Secret Life of Walter Mitty. Many thrive for adventure amidst their mundane lives, and Walter Mitty, played by Ben Stiller, is one such character. An average, middle-aged man who works at Life magazine, he frequently "zones out" to fill his world with romance, action and adventure. On a more realistic level, he'd like to be a hero to his co-worker, Cheryl (Kristen Wiig), on whom he has a silent crush. When an important negative goes missing and his job is threatened, Walter, who has worked at the company for 16 years without taking an unplanned trip or having an Read more
Apr
16
Zac Efron is dating Halston Sage. The 26-year-old actor, who sought treatment in rehab for cocaine addiction twice last year, began dating his
Bad Neighbors
co-star after meeting her on the set of the upcoming comedy. A source told E! News: ''They are definitely an item. They were seeing each other a bit during filming of their movie together and ever since he went to rehab they got a lot closer. Her friends love him and say he is so sweet. He's really good to her.'' The heartthrob, who previously dated Vanessa Hudgens and Lily Collins, and the 20-year-old former Nickelodeon star were photographed laughing and talking animatedly as they watched a Los Angeles Lakers basketball game together earlier this month.
Apr
16
Jamie Foxx says being ''fly'' is expensive. Although he's a multi-millionaire, he confesses living up to the celebrity lifestyle can be costly. He said: ''You want to be Beverly Hills, you want to be fly, so you get your pool on when people come round, so it's 80 degrees, 'Check the pool, check the Jacuzzi, it's 104' [degrees]. But when you get that bill...next time they come over to my house it's freezing, ice cold. That thing is like two grand a month.'' The 46-year-old actor worked as a stand-up comedian at nightclubs in during the early years of his career, and he revealed he once ran into trouble. He explained to
The Sun
: ''One day when someone was
Read more
Apr
16
Alicia Silverstone felt ''sexy'' while in labor with her son. The
Clueless
actress, who welcomed her first baby boy, Bear Blu, into the world in May 2011, claims she really enjoyed the first half of the delivery process. Promoting her new book,
The Kind Mama
, the 37-year-old star told
Live! With Kelly & Michael
: ''The first 14 hours was almost sexy. The [hormone] oxytocin was doing all this magic and it felt amazing. And then it got less than amazing. It got really intense as labor is. And, yeah, it didn't end up as I planned but the whole juicy story is in the book.'' The
Suburgatory
beauty endured 27 hours of labor before she was forced to undergo an
Read more
Apr
15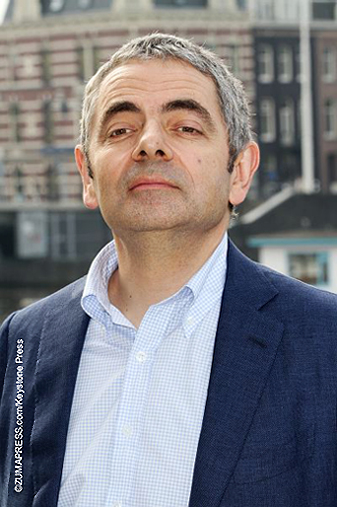 British actor Rowan Atkinson, best known for his onscreen appearances in the Mr. Bean series and Johnny English, has split from his wife Sunetra after 23 years. They haven't been seen in public for some months. "They have split up," a source close to their social circle said. "He has a new young lady friend." Last week he was spotted with 31-year-old actress Louise Ford. Rowan and Louise appeared together in the West End comic play Quatermaine's Terms last year. Rowan and Sunetra made their last public appearance together in August 2012. The 59-year-old actor met Sunetra, the daughter of an Indian engineer from West London, in the late '80s when she was working as a makeup artist at the BBC. The actor hasn't yet Read more
Apr
15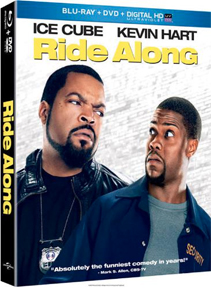 Ride Along teams Ice Cube and Kevin Hart in a very funny buddy movie about a young man trying to impress his girlfriend's older brother. Ben (Hart), who works as a security guard, has just been accepted into the Police Academy. His girlfriend's stern brother James (Ice Cube) is a tough police detective who hasn't liked Ben ever since he caused him to be set on fire at a family BBQ. Ben wants to marry Angela, but she wants him to get James' blessing first. James sees Ben as little more than a nuisance, but he decides to take him on a ride along to prove that he'll never make it as a cop. Ben, thrilled by the opportunity, has no idea Read more
Apr
15
Ice Cube has blasted the MTV Movie Awards for giving the Best Onscreen Duo trophy to Paul Walker posthumously. The rapper believes the
Fast & Furious 6
star, who died in a car crash in November, and his co-star Vin Diesel only won out of ''sympathy'' on Sunday night, and insists he and his
Ride Along
co-star Kevin Hart were ''robbed.'' The 44-year-old actor told
USA Today
newspaper: ''We was robbed. Shame on you, MTV.'' He added: ''We had the best chemistry of everybody nominated, for us not to win was crazy. We were the best onscreen duo, period.'' Paul was also honored during a special tribute led by his co-star Jordana Brewster at the star-studded
Read more
Apr
15
Robert Pattinson and Liberty Ross narrowly escaped an ''extremely awkward'' encounter on Saturday. The
Twilight
hunk and the British model, who were both left devastated when their partners, Kristen Stewart and Rupert Sanders, enjoyed a passionate affair in July 2012, were reportedly barely able to avoid one another at the second annual H&M Loves Music party at the Coachella music festival in California. A source told E! News that the heartthrob, 27, and the 35-year-old brunette beauty, who filed for divorce from Rupert in January 2013, ''didn't speak to each other, but both definitely saw each other.'' The eyewitness said the 
Read more