Celebrity News and Gossip
Oct
24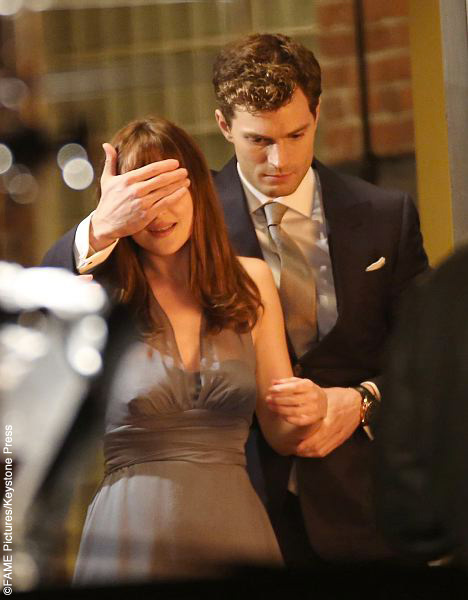 The sinful cinematic adaptation of Fifty Shades of Grey is having some serious problems with its star. Sources from the set recently told Us Weekly that producers demanded reshoots after finding the film's stars, Dakota Johnson and Jamie Dornan didn't have enough onscreen chemistry. Sources say the footage didn't feel passionate enough and the film's lead actress in particular was pointed out as a problem. "Dakota isn't coming off sexy enough," the source told Us Weekly. "[Anastasia Steele] needs to be naive, not a dishrag." Read more
Oct
24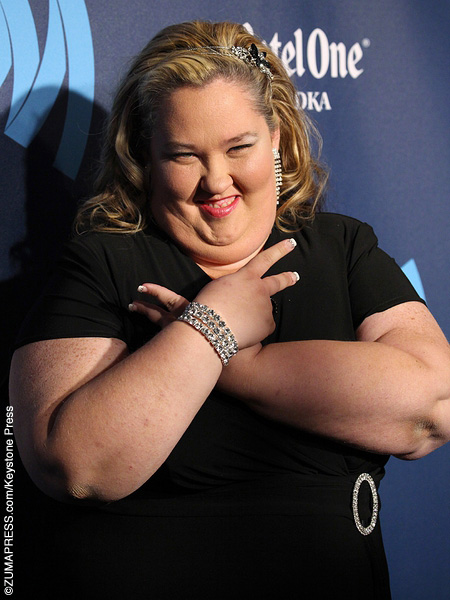 Honey Boo Boo will no longer be gracing your television screens. TLC cancelled the reality series Here Comes Honey Boo Boo swiftly after reports surfaced that the little girl's mother, Mama June, was in a relationship with a convicted child molester. "TLC has cancelled the series Here Comes Honey Boo Boo and ended all activities around the series, effective immediately. Supporting the health and welfare of these remarkable children is our only priority. TLC is faithfully committed to the children's ongoing comfort and well-being," the network said in a statement.
Mama June posted a video on Facebook Read more
Oct
24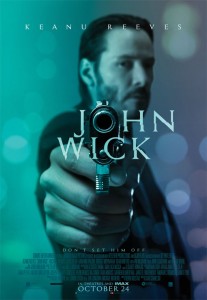 Another week has gone by, which means another weekend full of great new films to hit your local cinema. This week, Keanu Reeves returns to the big screen in John Wick; audiences will experience creepy nostalgia with Ouija and a few Oscar contenders, including frontrunner Birdman, are out in limited release.
Keanu Reeves is back in a funny but action-packed thriller this week - and we highly recommend! He plays a retired assassin in John Wick, who returns to the underworld after a mobster-related punks invade his home and kill what's most precious to him - his puppy. We spoke with Keanu about the film, as well as directors David Leitch and Chad Stahelski. Check showtimes here. Read more
Oct
24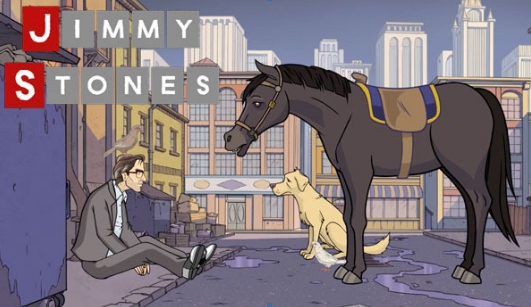 The Simpsons producer Bill Schultz and Dexter creator James Manos Jr. have a hilarious new animated TV series specifically for the web called Jimmy Stones. Bill's tongue-in-cheek humor had me in stitches while describing this exciting new project, and he also explained how audiences can get involved in a hands-on way to get this irreverent new series produced. Read on to see how you can be part of an animated Hollywood series. Read more
Oct
24
Joshua Jackson, 36, believes men should ''always'' pay when they're on a date with a woman. The actor admits he's old-fashioned when it comes to impressing a lady and insists he'd never let his partner Diane Kruger cover her bill when they're out for dinner. When asked if he'd ever split the bill on a date, he told UsMagazine: ''Nah, can't do that. Unless the woman specifically asks. You should always pay the bill. Chivalry is part of being a gentleman. The star, who has been dating Diane, 38, since 2006, revealed they may tie the knot at some point in the future. He said earlier this month: ''I can tell you why we're not married: We're not religious. I don't feel any Read more
Oct
24
Bryan Singer is ''very excited'' to become a father for the first time. The X-Men director confirmed he and ''best friend'' Michelle Clunie, 44, will welcome a baby into the world in early 2015 after ''trying for the last two'' years.  It was previously reported that Bryan agreed to pay Michelle $1 million to be a surrogate mother, but they are planning to raise the child together. The director's spokesperson added: ''Best friends for 25 years, mother and father are both very excited about the upcoming birth and look forward to co-parenting the child together.'' Byran previously predicted he would settle down with a man. During an interview with Out magazine in May, Read more
Oct
24
Anne Hathaway went to Matthew McConaughey's house for a party - but was a day late. The Interstellar actress and her husband Adam Schulman was delighted to be invited to a surprise party in her co-star's honor by his wife Camila Alves but was baffled when she arrived at their home and it was very quiet. She recalled: ''I knock on the door and Matthew answers the door, big smile on his face. I go, 'Surprise!' And he goes, 'Yeah, you've got to come in.' Matthew turns around and goes, 'Party was last night.' '' Although Anne was mortified, everything turned out well in the end. Speaking at the American Cinematheque tribute to Matthew at the Read more
Oct
24
Angelina Jolie thought it was ''romantic'' to wear Billy Bob Thornton's blood around her neck. The Maleficent actress and her ex-husband famously wore the vials of fluid during their relationship and the Fargo star insists it was his former spouse's idea. Speaking to students at Loyola Marymount University's School of Film & Television, he said: ''A vial of blood is very simple. Angie came home one day with a kit she bought. You know those lockets you buy that are clear and you put a picture of your granny in it or something like that and wear it around your neck? That's what it was. She bought two of those. We were apart a lot because she's off making Tomb Raider and I'm making Read more
Oct
23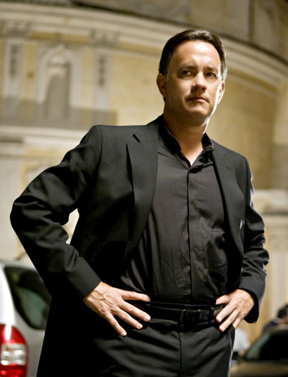 The latest thriller based on the Dan Brown series, Inferno is set to grace the big screen on October 16, 2015, from Columbia Pictures. The film is scheduled to begin shooting in Italy next April with Tom Hanks reprising his role as Robert Langdon and director Ron Howard also back on board. The previous adaptations, The Da Vinci Code and Angels & Demons, shattered expectations at the box office, and Howard is surely looking for another success this time around. This time, Langdon battles with a madman scientist with links to Renaissance Art and Dante.
Robert Downey Jr. is Read more
Oct
23
Genndy Tartakovsky, who directed the 2012 animated film Hotel Transylvania, has been named to direct an upcoming Popeye movie. A longtime Popeye fan, he says in the clip that his first animation teacher was Gordon Sheehan, who worked on Popeye as an animator in the 1940s. The new Popeye film will be Read more