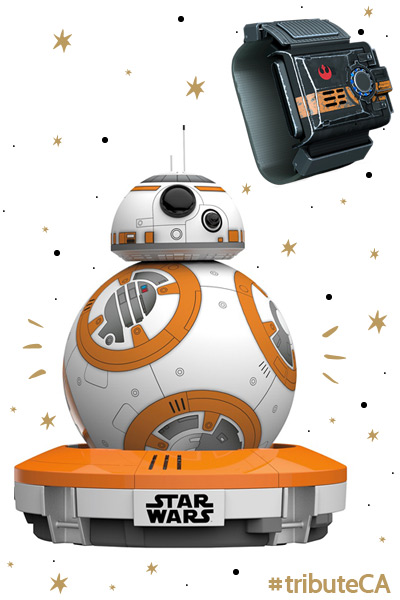 We've saved the best for last! This is the toy we can safely say that every Star Wars fan wants — young or old. The BB-8 App-Enabled Droid by Sphero is the most adorable droid ever. It does so much that we can't possibly describe it all, but we'll give it a try!
BB-8 has an adaptive personality that changes as you play. Based on your interactions, BB-8 will show a range of expressions and even perk up when you give voice commands. Set it to patrol and watch BB-8 explore on his own. Make up your own adventure and guide BB-8 yourself, or create and view holographic recordings — which is our favorite feature!
New this year is a Star Wars Force Band, which allows you to push, pull and control your BB-8 with just a wave of your hand. Both are recommended for ages 8 and up.
BB-8 App-Enabled Droid and Star Wars Force Band bundle Suggested Retail Price: $249.99
To be eligible to win this fantastic prize, tell us below what was your best Christmas (or Hanukkah) present ever!
Congratulations to Krista Miller who won this prize — thank you everyone for entering!