12 Days of Christmas giveaway: Day 4 – Star Wars, Marvel books & toys
By Alexandra Heilbron on December 4, 2020 | 1,073 Comments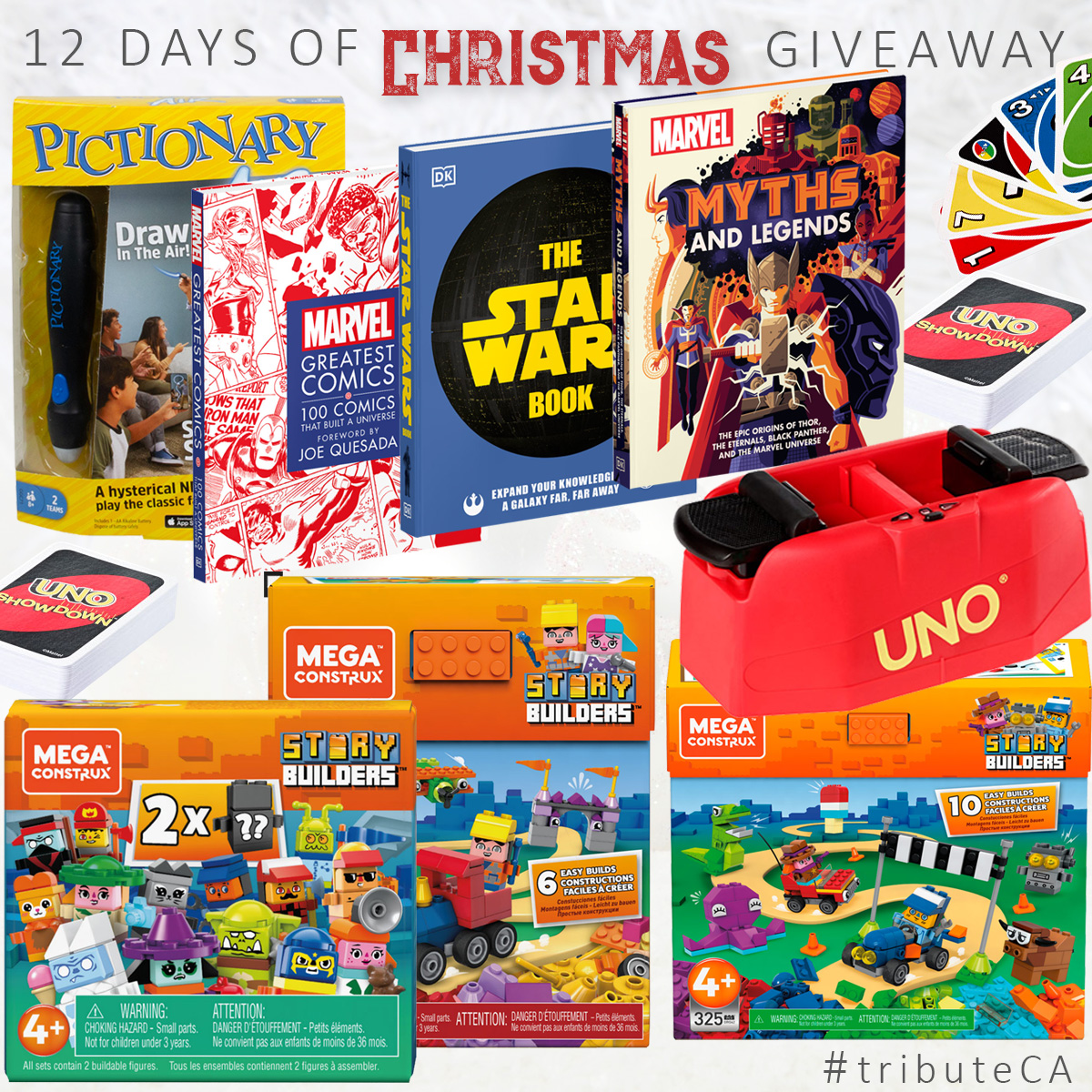 Today is all about Marvel and Star Wars fans, plus an assortment of amazing toys for kids, whether young or young at heart!
We have three books from DK that will thrill fans of two beloved franchises.
Marvel Greatest Comics: 100 Comics that Built a Universe gives plenty of info and illustrations about the comic books that helped define Marvel Comics, from the groundbreaking original Human Torch; 1960s icons such as Spider-Man, the Avengers, and the Fantastic Four; to smart modern makeovers in the 21st century like Guardians of the Galaxy and Squirrel Girl. $45
Marvel Myths and Legends lets you witness the birth of the Celestials and their warring creations, the Eternals and Deviants; discover the pantheons of Thor, the Asgardians, and their Olympian rivals; the arcane origins of Doctor Strange, and the new and ancient gods of Wakanda and the Black Panthers, plus much more. $31.99
The Star Wars Book gives unique and insightful examination of the beloved franchise, including Star Wars: The Mandalorian, Star Wars: The Clone Wars, and Star Wars: The Rise of Skywalker. $31.99
We also have an assortment of toys and games to give away!
UNO Showdown: A fun twist on the classic UNO card game with the Quickdraw unit and action cards. Compete head-to-head to see who can react and press the paddle first. The quickest player wins the draw, but don't forget to yell UNO! Ages: 7+  $24.99
Pictionary Air: This is a hilarious twist on the classic game. Draw in the air and see it on screen in this exciting take on the quick-draw classic. Download the Pictionary Air™ app to get started. Point the in-app camera at the illustrator and they'll appear, along with their sketch, on the screen of your smart device. Ages: 8+ $24.99
Mega Construx Story Builders Character Assortment comes with two funny buildable characters who can tell their own stories or be a part of a larger one. Build the characters as suggested or use your imagination. Includes 2 sets. Ages: 4+ Two at $2.99 each
Mega Construx Story Builders Saga is a 140-piece construction set that can be used with other MEGA Construx sets. Little builders can create the plane, train, castle, giraffe, pop star and construction worker characters or come up with their own creations. Ages: 4+ $12.99
Mega Construx Ultimate Story Builders Bulk Set is the largest set of the line, with a 325-piece construction set. With all of the zany characters, endless storytelling and creative building, this is the perfect set to keep little builders busy. Ages: 4+ $24.99
The value of the prizes today is a grand total of $203! For a chance to win, tell us in the comments below what's your favorite Christmas or holiday song?
Please enter your full name and your correct email in the proper sections; your email will not be visible. The winner will be contacted by email, then their name will be posted here.
Congratulations to winner Tracy Ross! 
Also, make sure to also check out and follow our Tribute Movies Instagram to increase your chances of winning. ~Alexandra Heilbron
---
---
---
---
Similar Articles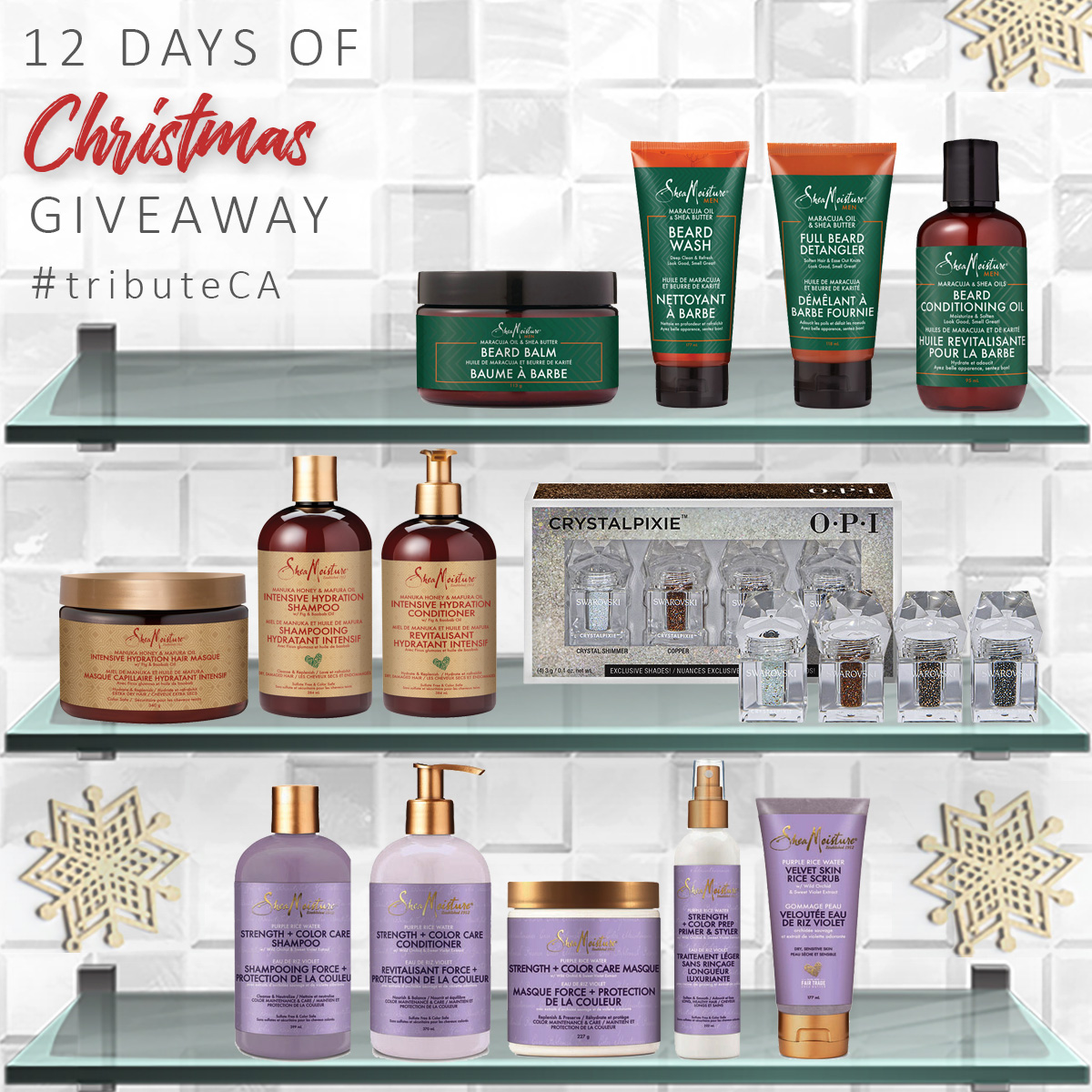 December 12, 2020 | 1,192 Comments
Today's giveaway includes over $200 in holiday gift sets for both men and women. Just because it's the pandemic, doesn't mean you can't glam up at home!
---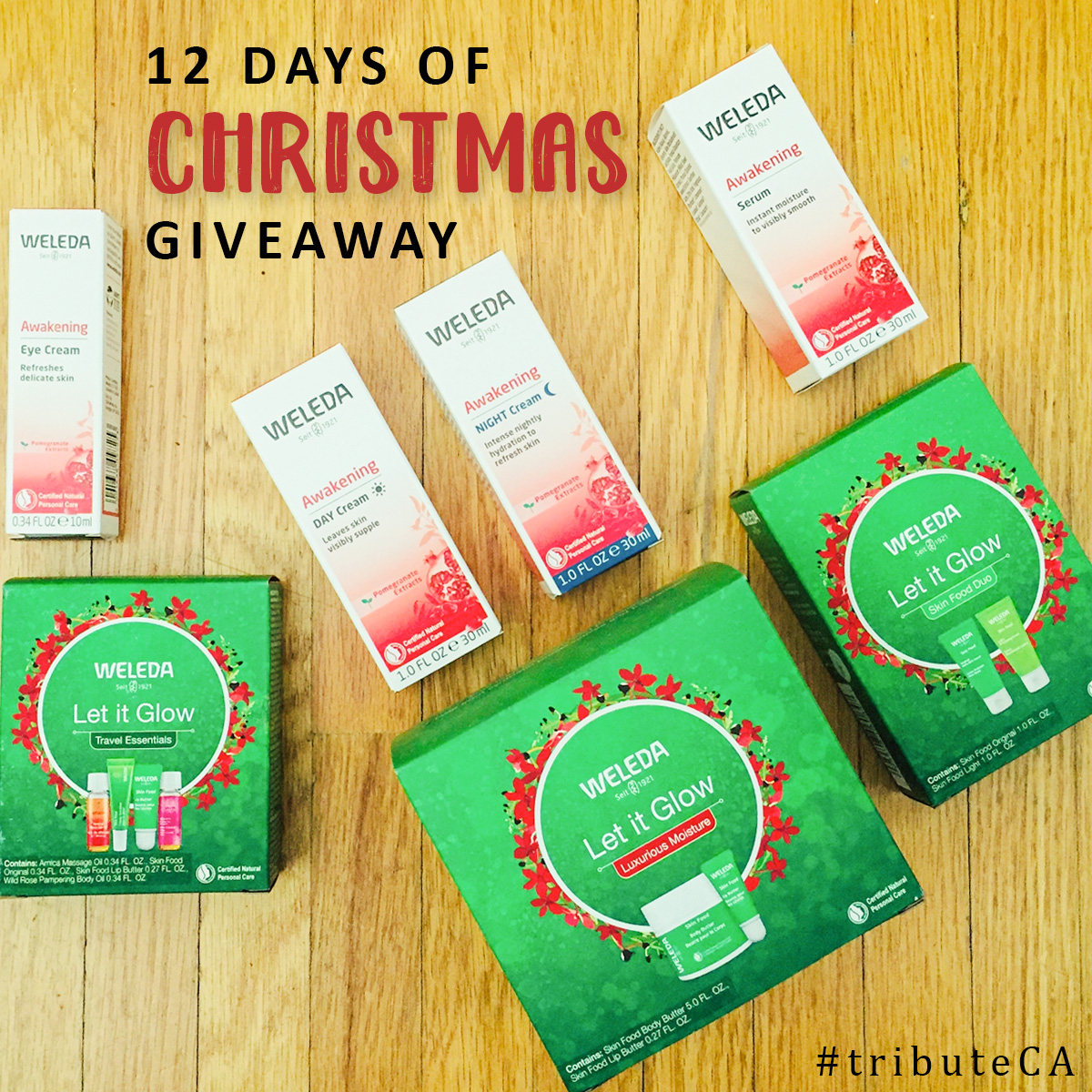 December 11, 2020 | 1,033 Comments
On the 11th day of Christmas, Santa is here to give beauty and skincare lovers a Weleda prize pack, valued at $200. Check out how you can win this amazing prize!
---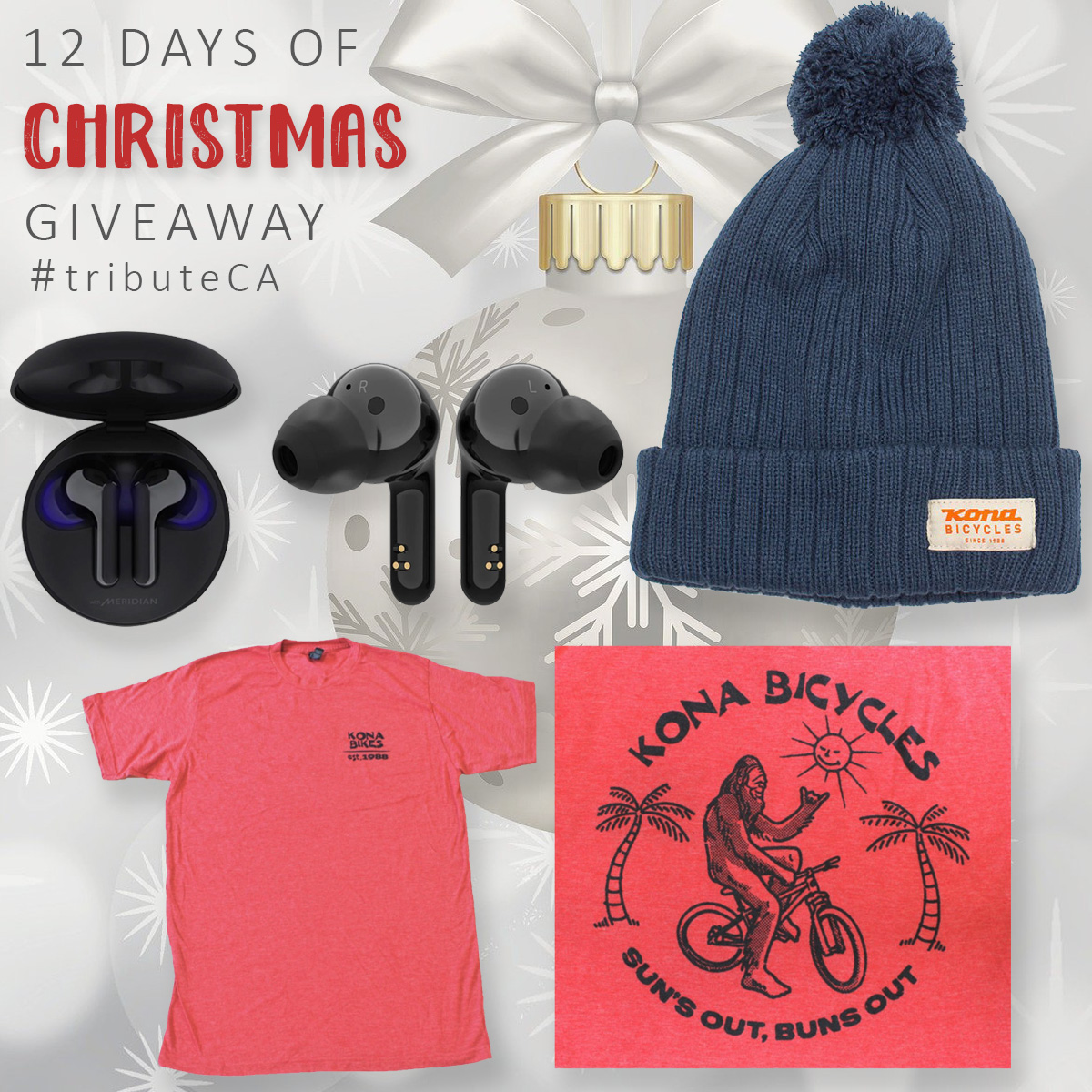 December 10, 2020 | 2,112 Comments
On the 10th Day of our 12 Days of Christmas Giveway, we have special gifts that would be perfect for anyone including LG Wireless Earbuds & Kona Bikes gear!
---