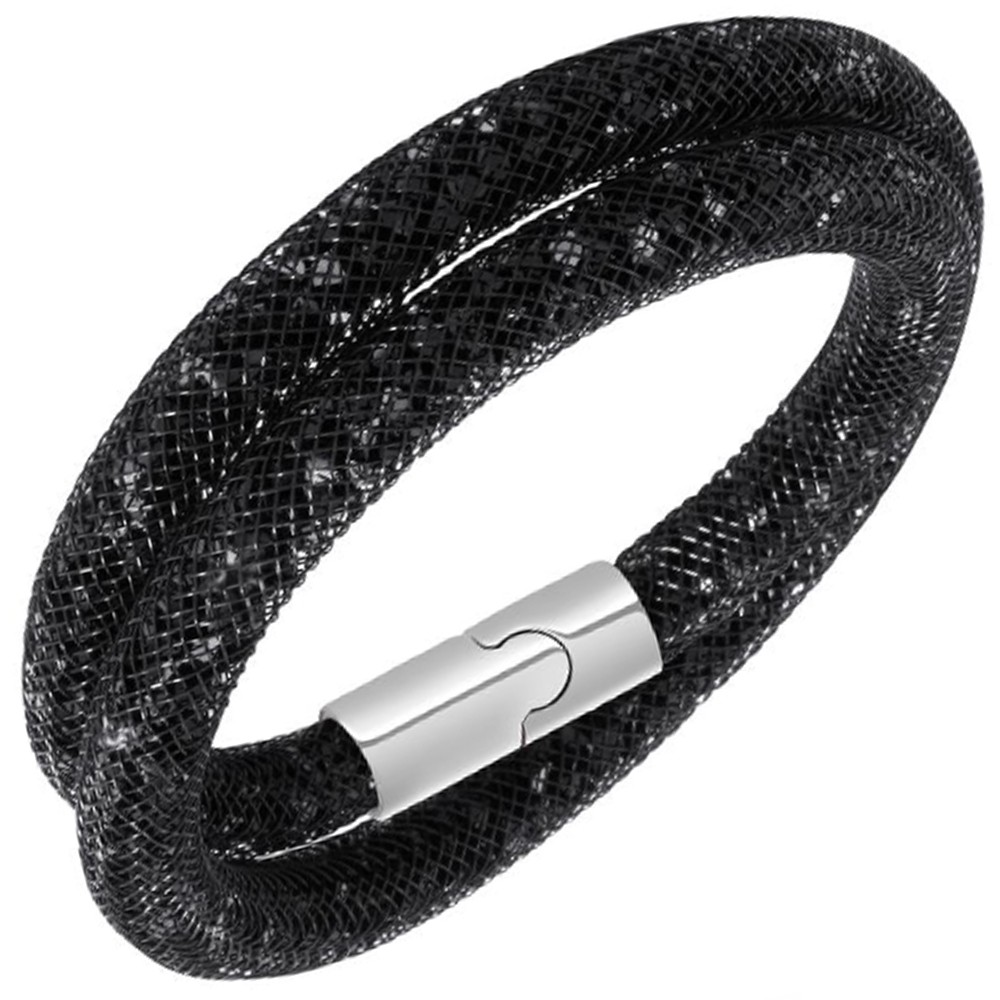 What better way to start the countdown to Christmas than with sparkles? We are giving away (hold your breath, ladies) Swarovski's Stardust Black Double Bracelet. Dark and glamorous, this must-have design can be worn as a double wrap bracelet or choker. It features a black nylon fishnet tube filled with tiny black crystals. Available in two sizes, this bracelet is a fashion accessory for the modern day woman. Gift a special woman this festive Swarovski gem. CAD $90
To win this bracelet, leave a comment below to tell us what your favorite holiday tradition is. Update: The winner of the Stardust bracelet is Blythe Comer – congratulations!
Don't forget to enter our Day 2 giveaway!