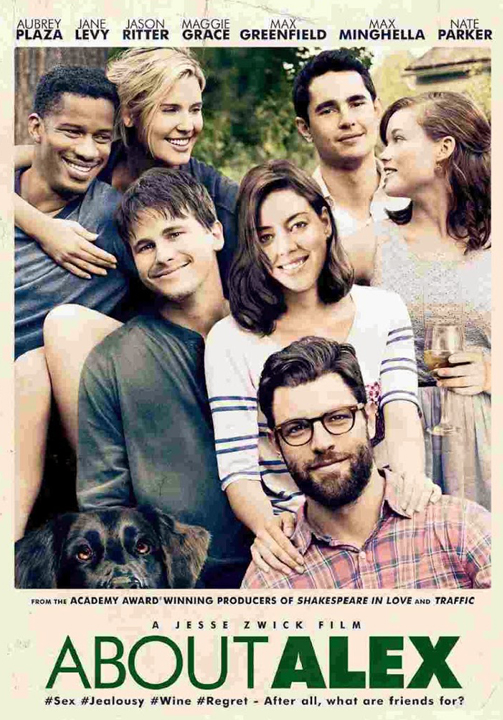 A bittersweet reunion sparks the storyline in About Alex, a millennial drama reminiscent of 1983's The Big Chill, starring Parks and Recreation's Aubrey Plaza and Taken's Maggie Grace.
A group of old college buddies reunite under unhappy circumstances after their friend Alex (Jason Ritter) attempts suicide. They decide to go to Alex's upstate New York home to take care of him, but once they get together, old habits and resentments begin to surface. Eventually, between laughs and a few meals, the group is forced to confront one another about everything they've been holding back.
About Alex is a reflection of a new generation of troubled adults who feel lost and disconnected from one another while they juggle their careers and personal lives. Josh, played by Max Greenfield, is a near-stereotypical reflection of the cynical over-educated adult who critiques everything from post-empire society to his peers' taste in vinyl records.
Aubrey Plaza has a standout performance in the film as Sarah, a tax attorney with terrible taste in men and a passion for cooking. Her social anxiety and fear of opening up her own restaurant really rings true to the real fears of the generation. The feeling that you have to sacrifice your dreams and passions to live a comfortable life resonates with what many 20-somethings are facing right now.
While the film shares many similarities to The Big Chill, it lacks the emotional depth and heart of the beloved film. The highs aren't quite as high and the lows never reach their lowest. Despite that, it still succeeds in reminding audiences that friendships can always be mended and that we're never as alone as we may think we are. ~Kelly Townsend