Actress Emmy Rossum's home burglarized
By Alexa Caruso on March 29, 2017 | 2 Comments
Emmy Rossum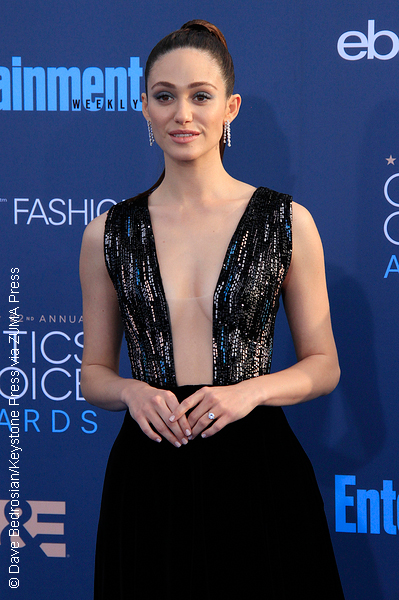 , best known for her role in the Showtime network series Shameless, has been the latest victim in a series of home burglaries in Hollywood, though the actress has yet to publicly comment on the incident.
The Los Angeles Police Department confirmed robbers entered the actress's West Los Angeles home between the dates of March 22nd and 24th and stole $150,000 worth of antique jewelry. Gossip site TMZ reported that it was Emmy's housekeeper who discovered the home had been broken into as the actress was not there at the time.
Celebrity security expert Mark Chinapen told E! News: "Celebrities are definitely easy targets. Most celebrities are just like most people—they don't think anything will happen to them until something does." Other celebrities who have recently been victims of burglaries in the area include Canadian songstress Alanis Morissette, reality star Kendall Jenner and singer Nicki Minaj.
LAPD Detective William Dunn also told E! News that a special task force has been appointed to investigate the recent uptick in home robberies occurring in the affluent neighborhoods of Hollywood and went on to explain what he suspects is the criminals' strategy: "A lot of it is random, and they go to nice parts of towns and randomly knock on doors to see if anyone is home and then they go to the back and break in. One knocks on the door and another one or two break in through the back. They work as a team." ~Alexa Caruso
---
---
---
---
Similar Articles
September 3, 2014 | 2 Comments
Emmy Rossum insists she's not "easy" like her 'Shameless' character.The 27-year-old actress stars as Fiona Gallagher in the US remake of the hit series and she's revealed that although she's had sex on a first date, she doesn't consider herself to b…
---
March 19, 2014 | Leave a Comment
Emmy Rossum only fancies nerds.The 'Shameless' actress – who plays Fiona Gallagher in the hit US remake of the British TV show – says her type is a brainy guy who can teach her about the world, and admits she would never go after a typically handsome …
---
---