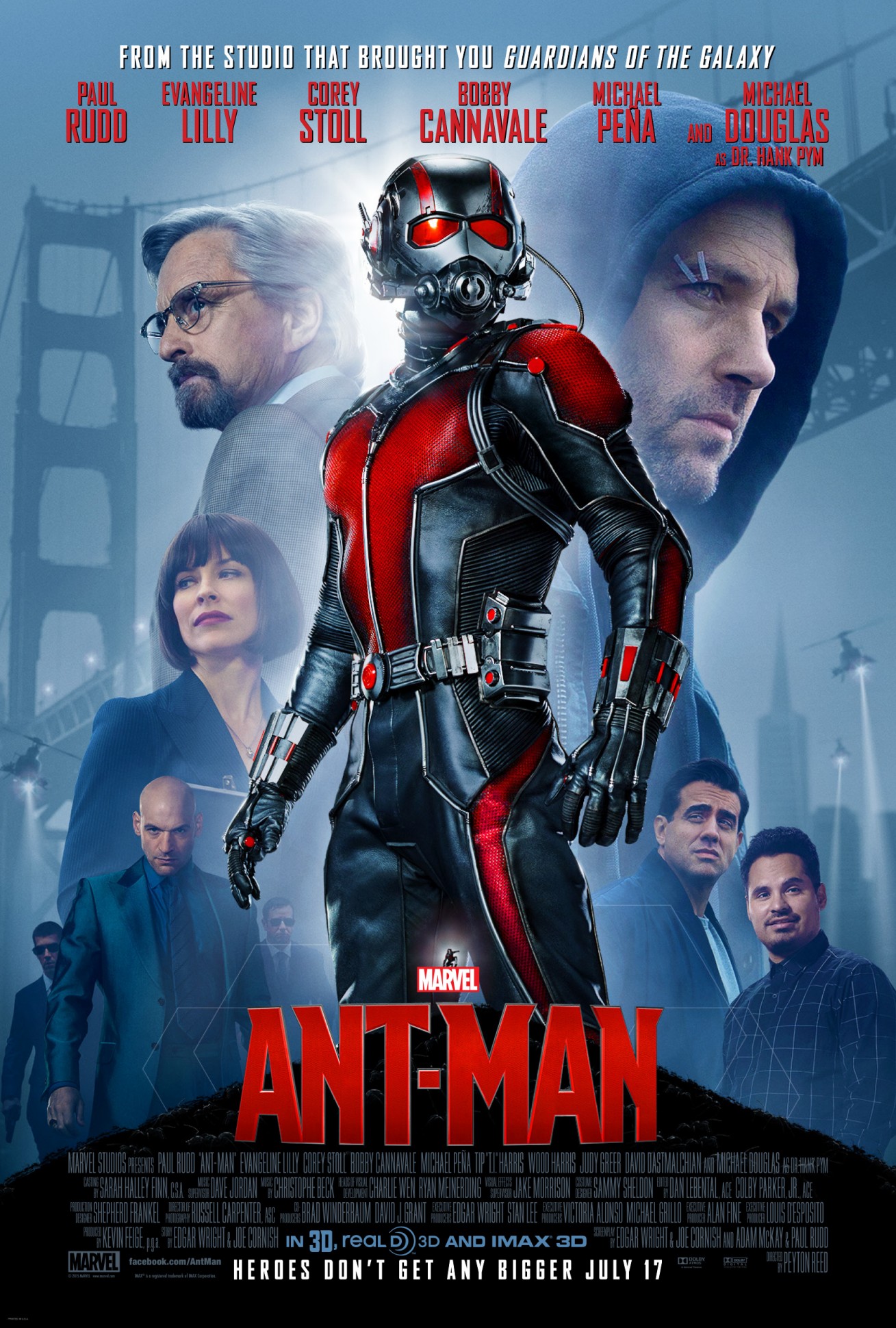 Paul Rudd stars as Scott Lang in the latest hit Marvel flick Ant-Man. Holding the first position for a second weekend in a row, the hit superhero movie brought in $24.8 million. Tribute.ca readers continue to love the creepy crawly flick, rating it 4.2 stars.
Making a disappointing debut in second place this week with an estimated $24 million was the latest comedy from Adam Sandler, Pixels. But Tribute.ca readers seemed to enjoy the classic video game nostalgia, rating it 4.7 stars.
Falling to third this week was the hit animated movie Minions, which drew in $22.1 million over the weekend. Kevin, Stuart and Bob continue to make audiences laugh, and Tribute.ca readers really loved the film, rating it 4.1 stars.
Dropping to fourth in its second weekend was Amy Schumer's debut film, Trainwreck, taking in an estimated $17.3 million. Tribute.ca readers thought the comedy was cute and funny, rating it 3 stars.
Rounding out the top five this weekend was the boxing drama Southpaw starring Jake Gyllenhaal. The heavy hitting drama outperformed expectations at the box office, making $16.5 million. Tribute.ca readers enjoyed the intense drama, giving it a rating of 3.8 stars.
~Greg Chisholm