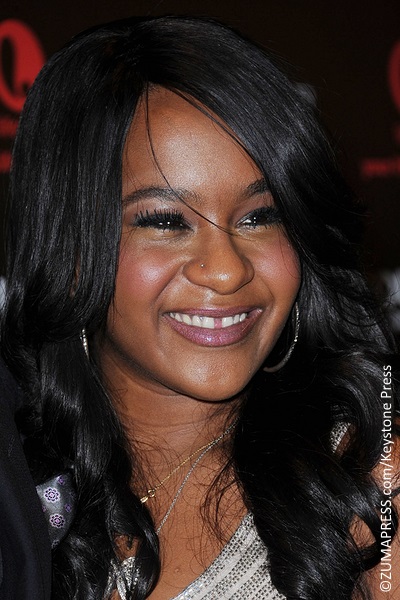 Bobbi Kristina Houston Brown, the only child of Bobby Brown and late singer Whitney Houston, has passed away at the age of 22. Her family released a statement that read: "Bobbi Kristina Brown passed away July, 26 2015, surrounded by her family. She is finally at peace in the arms of God. We want to again thank everyone for their tremendous amount of love and support during these last few months."
Bobbi Kristina was found face down in the bathtub of her Roswell, Atlanta home on January 31, almost three years after Whitney was found face down in a hotel bathtub on February 11, 2012. Bobbi Kristina was unresponsive and placed in a medically-induced coma while on a ventilator. She never regained consciousness and was eventually moved to a long term care facility.
Bobbi Kristina inherited Whitney's estate and resided there with her boyfriend, Nick Gordon, who is being sued by her family for $10 million. They are accusing him of physically abusing Bobbi Kristina and for allegedly taking $11,000 from her bank account while she was in a coma. Nick had come to live with Whitney and Bobbi Kristina when he was 12, though Whitney never legally adopted him.
Born March 4, 1993 in Livingston, New Jersey, Bobbi Kristina was a TV personality and singer. She performed various songs with her mother, including My Love is Your Love and Little Drummer Boy. She also appeared on Tyler Perry's  TV series For Better or Worse.
She made her mark on reality TV in 2005 by appearing in Being Bobby Brown, a TV reality series depicting the family life of Bobby Brown and Whitney Houston, whom he was married to at the time. Later in 2012, she appeared in The Houstons: On Our Own, a reality TV series surrounding the Houston family and how they moved on from Whitney's death. ~Sandra D. Sukraj