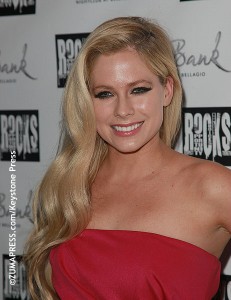 Canadian singer Avril Lavigne has put rumors surrounding her mysterious illness to rest by revealing that she is suffering from Lyme disease.
She was diagnosed after a trip to Las Vegas in October to celebrate her 30th birthday, and the pop star admitted to People magazine that she was in no mood for a party at the time.
"I could barely eat, and when we went to the pool, I had to leave and go lie in bed," she recalled, adding that she'd felt lethargic and lightheaded for a while.
Lyme disease is an infection caused by a bacteria spread through ticks. Avril suspects she was bitten by a bug in the spring of 2014.
"I had no idea a bug bite could do this," she said. "I felt like I couldn't breathe, I couldn't talk and I couldn't move. I thought I was dying." She added that she was bedridden for  five months.
The 30-year-old superstar is now recovering at home in Ontario with her mother Judy and husband, Nickelback frontman Chad Kroeger, caring for her. Avril said she is feeling "80 per cent better" and is ready to get back to making music.
Rumors began swirling just before Christmas last year when Avril tweeted to a fan account, telling them to keep her in their prayers. ~Suzanne Coolen